Der Artikel wurde erfolgreich hinzugefügt.
Benachrichtigen Sie mich, sobald der Artikel lieferbar ist.
inkl. MwSt. / zzgl. Versandkosten - Abhängig vom Lieferland kann die MwSt. an der Kasse variieren.
Artikel derzeit nicht verfügbar, Lieferfristen von bis zu 2-3 Wochen sind zu erwarten. (soweit verfügbar beim Lieferanten - kann schneller gehen, manchmal aber leider auch nicht)
Artikel-Nr.:

CD333662

Gewicht in Kg.:

0.5
(Membran) 163 tracks
mehr
Ray Charles: The Genius At His Best (10-CD)
(Membran) 163 tracks
Artikeleigenschaften von

Ray Charles: The Genius At His Best (10-CD)
Albumtitel:

The Genius At His Best (10-CD)

Genre

R&B, Soul

Artikelart

CD

EAN:

0885150333662

Gewicht in Kg:

0.5
Ray Charles Ray Charles Losing Hand (Charles Calhoun) Atlantic 1037 Ray...
mehr
"Ray Charles"
Ray Charles
Ray Charles
Losing Hand
(Charles Calhoun)
Atlantic 1037
Ray Charles war noch nicht lange bei Atlantic Records, als er am 17. Mai 1953 den schwermütigen Blues Losing Hand mit einer New Yorker Session-Crew einspielte, zu der die Saxofonisten Dave McRae, Freddie Mitchell und Pinky Williams, der Bassist Lloyd Trotman, der Schlagzeuger Connie Kay und der Gitarrist Mickey Baker gehörten, dessen geschmeidige Akkorde wie dickflüssiger, trüber Molassesirup herunterfließen. Brother Ray hatte auf seinen folgenden Aufnahmen für Atlantic keinen Gitarristen dabei, darum ist Bakers Mitwirkung eher ungewöhnlich (der Song wurde vom Arrangeur Jesse Stone unter seinem Pseudonym Charles Calhoun geschrieben). Ray war zu diesem Zeitpunkt noch nicht mit seiner richtungsweisenden Synthese aus Gospel und Blues auf der Szene explodiert, obwohl sein leidenschaftlicher Gesang und seine intensiven Pianoattacken bereits in seine unmittelbare Zukunft deuteten.
"Er wurde (damals) immer noch in der herkömmlichen Weise aufgenommen, wie man fast jeden Einzel-Gesangskünstler aufnehmen würde", sagte Rays 2008 verstorbener Koproduzent Jerry Wexler. "Wir besorgten die Begleitmusiker, wir holten Jesse Stone als Arrangeur, wir probten und so weiter."
Geboren in Albany, Georgia, am 23. September 1930, doch in Greenville, Florida, aufgewachsen, verlor Ray Charles Robinson schon als Kind sein Augenlicht, aber gewann dafür seine unerschütterliche Liebe zur Musik – Blues, Boogie-Woogie, Jazz, Country. Er verließ die staatliche Blindenschule mit 15 – als er bereits exzellente Pianokenntnisse erworben hatte – und schaffte es irgendwie quer durchs Land von Jacksonville, Florida, nach Seattle. Jack Lauderdale von Swing Time/Down Beat Records holte Charles und sein McSon Trio im Jahr 1949 an Bord. Seine erste Veröffentlichung war gleich ein Hit und die beiden danach auch, obwohl Ray damals noch Nat King Cole und Charles Brown imitierte.
Swing Time geriet 1952 in finanzielle Schwierigkeiten, darum verhökerte Lauderdale Charles' Vertrag an Atlantic. Dort revolutionierte Ray später den Rhythm & Blues mit seiner gewagten Gospel/Blues-Synthese mit seinen Tophits I've Got A Woman, Hallelujah I Love Her So und What'd I Say (Letzteres leitete die Elektrifizierung eines anderen Instruments ein, denn hier spielte Ray ein Wurlitzer-E-Piano). Seine Sessions liefen jetzt völlig anders ab als sonst bei Atlantic üblich.
"Sie waren aufregend, erbaulich, spannend", sagte Wexler. "Wir reden hier von Ray Charles. Es gab keine Durchhänger. Ich meine, es gab nie irgendetwas Negatives oder Grund zur Besorgnis, denn Ray Charles hatte alles vom Anfang bis zum Ende durchdacht. Und deshalb, wie es bei vielen anderen Sessions war, wenn wir ein paar Anweisungen geben mussten, weil nichts passierte, oder Änderungen gemacht werden mussten, das war bei Ray nie der Fall."
Wie jeder weiß, machten ihn seine kontinuierlichen musikalischen Experimente zu einem Superstar, der er bis zu seinem Tod am 10. Juni 2004 blieb. Man nannte Ray Charles nicht ohne Grund ein Genie.
- Bill Dahl -
Chicago, Illinois
Bewertungen lesen, schreiben und diskutieren...
mehr
Kundenbewertungen für "The Genius At His Best (10-CD)"
Bewertung schreiben
Bewertungen werden nach Überprüfung freigeschaltet.
Weitere Artikel von Ray Charles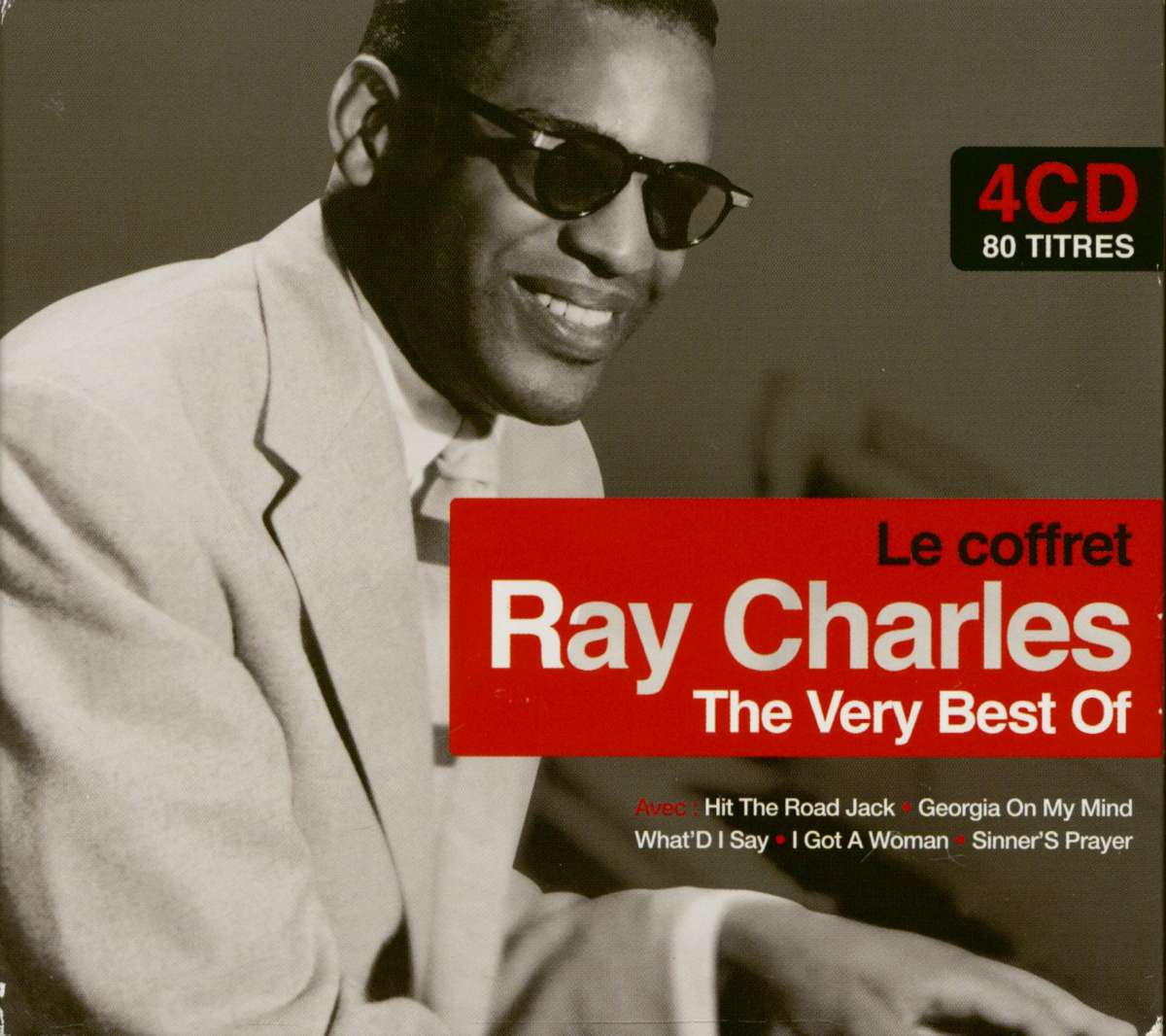 Ray Charles: The Very Best Of (4-CD)
Art-Nr.: CD3247922


nur noch 1 verfügbar
Sofort versandfertig, Lieferzeit** 1-3 Werktage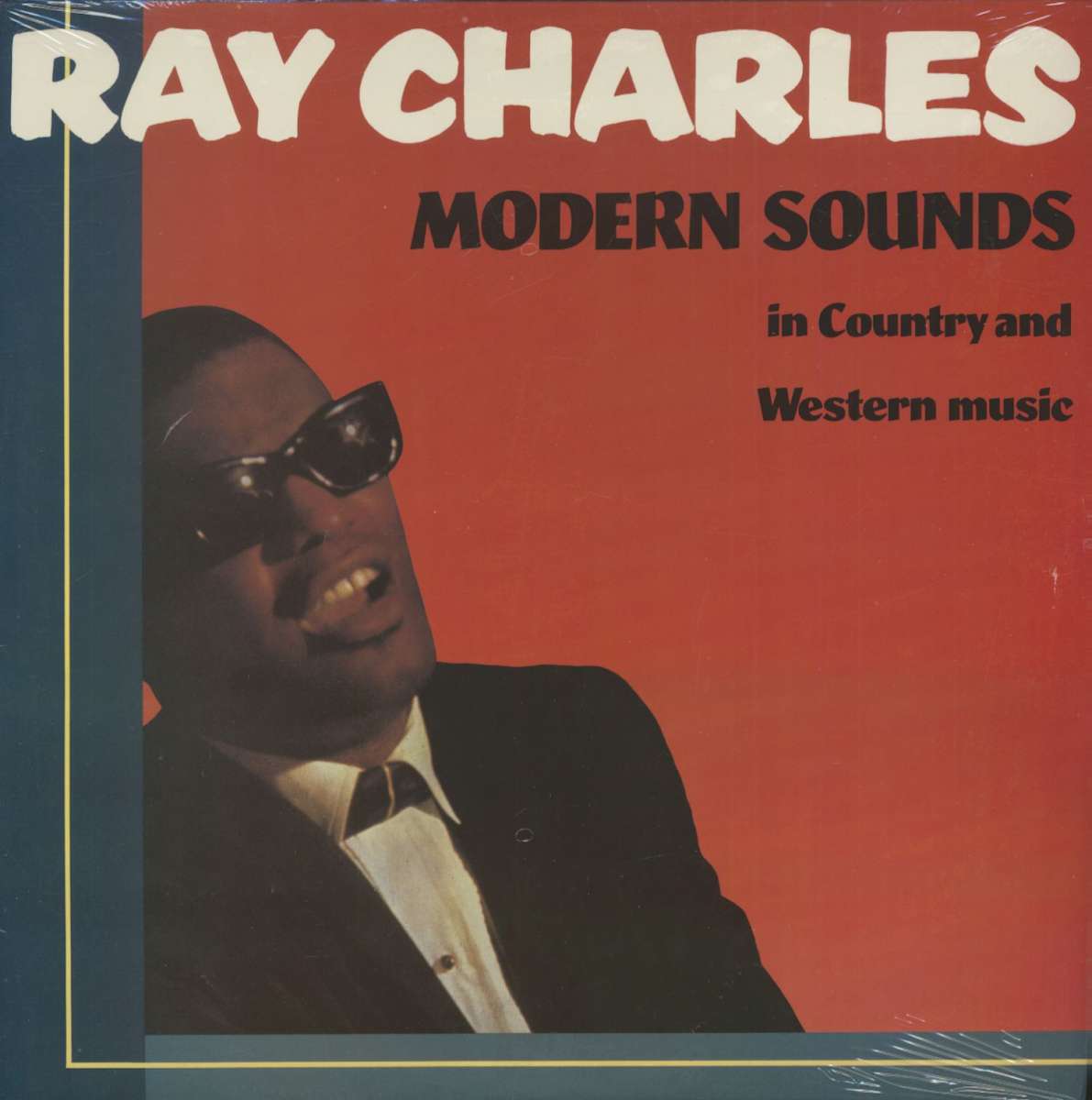 Ray Charles: Modern Sounds In Country And Western Music (LP)
Art-Nr.: LPRN70099


Sofort versandfertig, Lieferzeit** 1-3 Werktage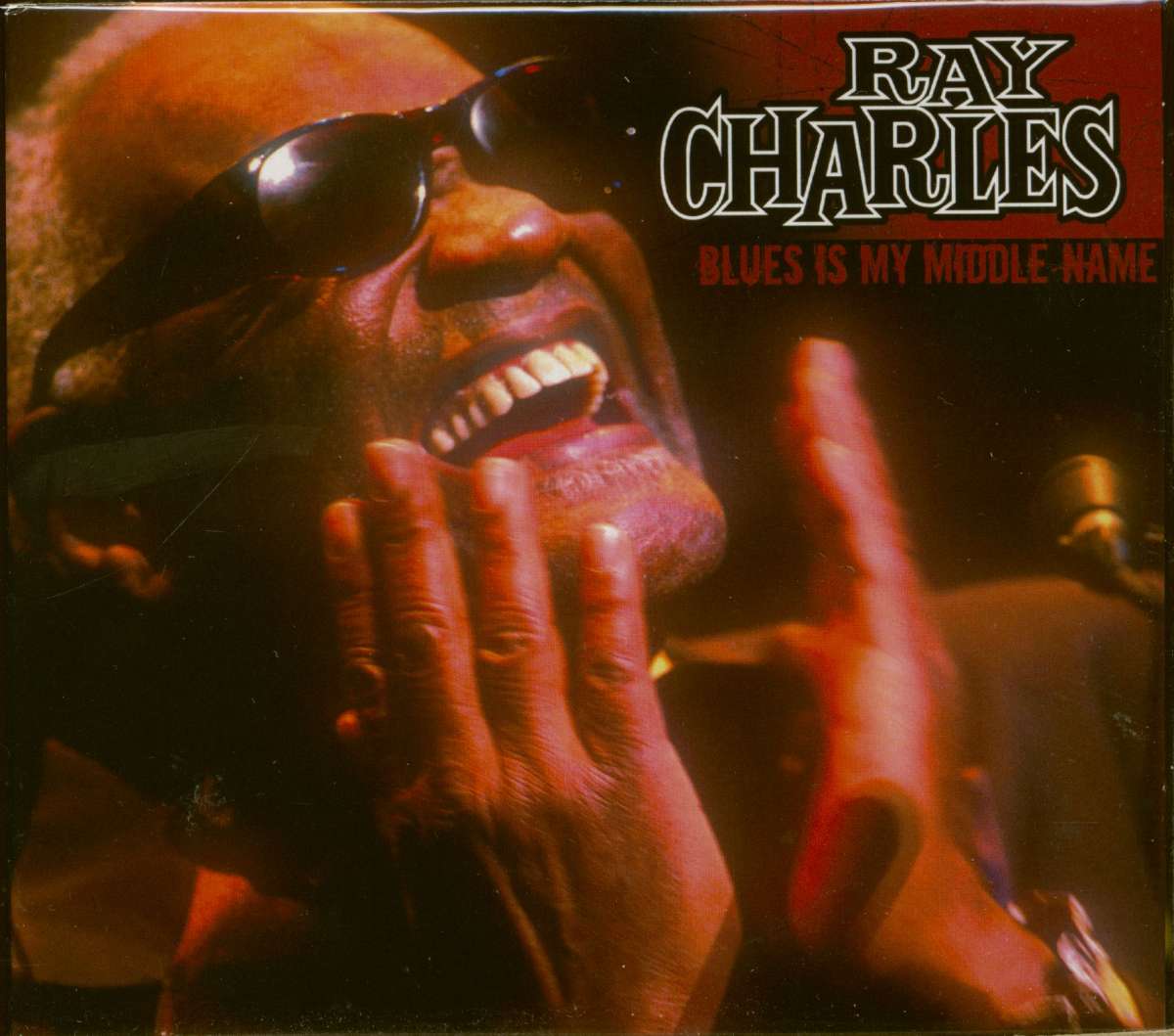 Ray Charles: Blues Is My Middle Name (2-CD)
Art-Nr.: CD502301


Sofort versandfertig, Lieferzeit** 1-3 Werktage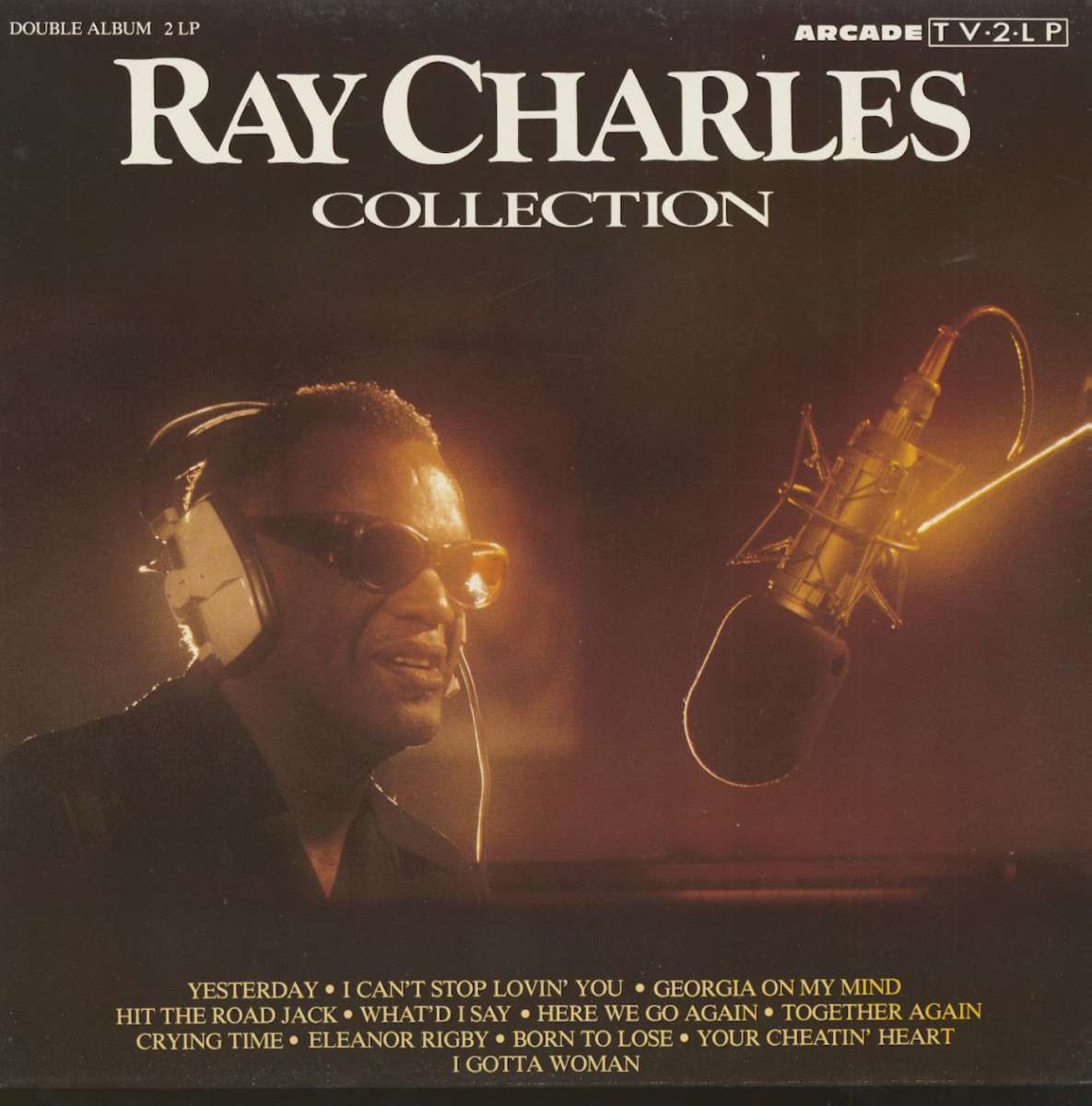 Ray Charles: Ray Charles Collection (2-LP)
Art-Nr.: LPARC14557


Artikel muss bestellt werden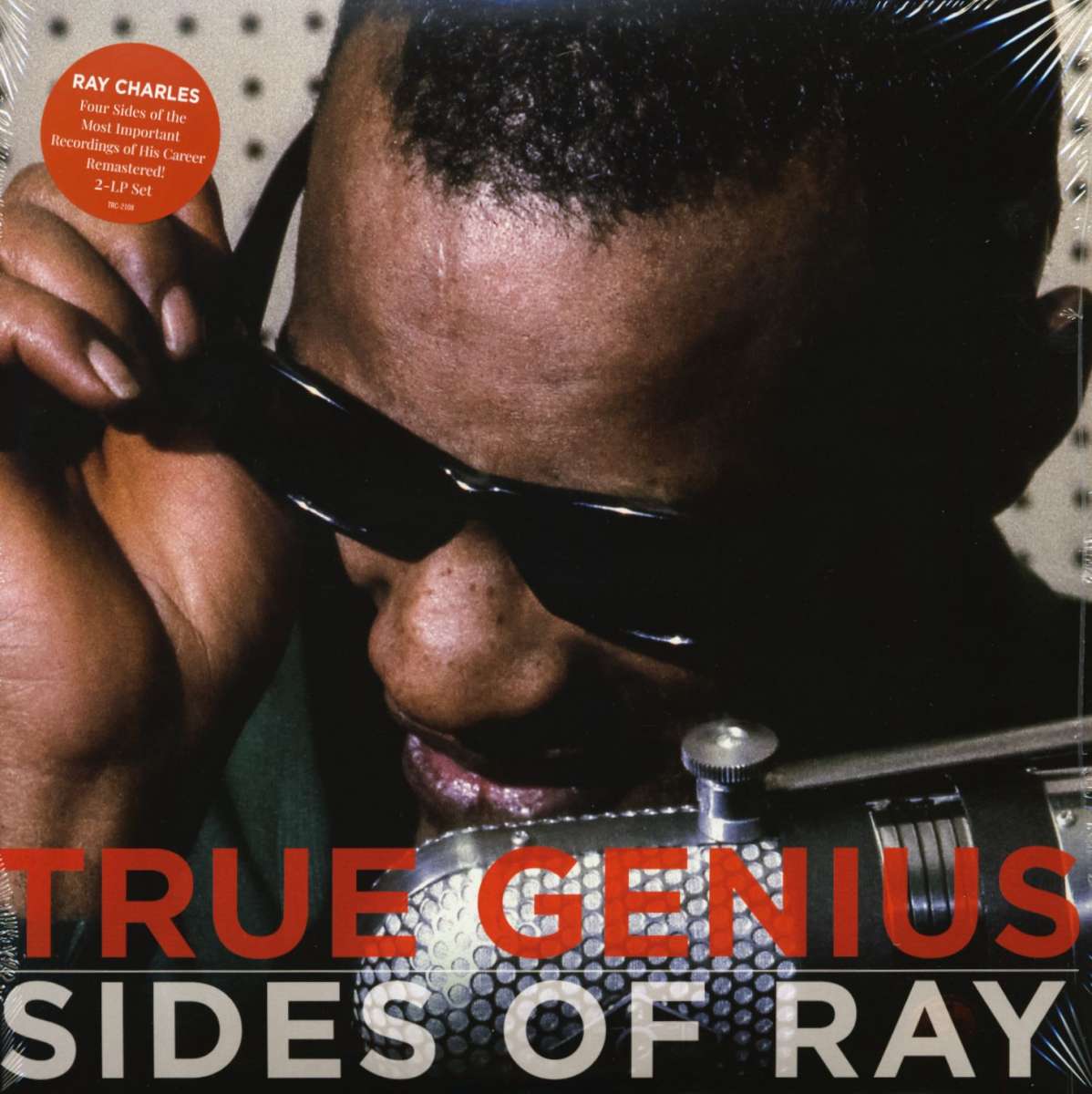 Ray Charles: True Genius Sides Of Ray (2-LP)
Art-Nr.: LPTRC2108


lieferbar innerhalb 1-2 Wochen (soweit verfügbar beim Lieferanten)