Wer war/ist

Country Gentlemen

? - CDs, Vinyl LPs, DVD und mehr

Gründungsmitglieder: Charlie Waller, Gesang, Gitarre- John Duffey, Gesang, Mandoline, Dobro- Bill Emerson, Gesang, Banjo- Jim Cox, Bass Record Labels: Dixie, Starday, Folkways, Mercury, Pickwick, Hilltop, Seven Seas, Rebel, Zap, Vanguard, Sugar Hill Erster Hit: Bringing Mary Home (1965) Country Gentlemen, so nennt sich eine 1957 gegründete Bluegrassgruppe, die zur damaligen Zeit als sehr progressiv galt und fast immer ohne Fiddle spielte. Die Formation arbeitete vor allem in der Gegend um Washington D.C.. Ihr Repertoire ist weit gespannt und reicht von Bob Dylan, Tom Paxton und den Beatles bis hin zum alten Volkslied. Die Country Gentlemen unterlagen im Verlauf der Jahrzehnte einem häufigen personellen Wechsel. Mit dabei waren unter anderem: Eddie Adcock, Banjo- Ed Ferris, Bass- Tom Gray, Bass- Bill Yates, Bass- Doyle Lawson, Mandoline- Mike Auldridge, Dobro- Jimmy Gaudreau, Mandoline- Ricky Skaggs, Fiddle- Al Rogers, Schlagzeug- Jerry Douglas, Dobro- Jim Bailey, Banjo- Bill Holden, Banjo- Spider Gilliam, Bass- Ronnie Bucke, Schlagzeug- Rick Allred, Mandoline- Kent Dowell, Banjo- Dick Smith, Gitarre- Steve Wilson, Dobro- Robbie Magruder, Schlagzeug, Jimmy Arnold, Gitarre, Mundharmonika- Carl Nelson, Fiddle, Piano. Einziges, auch heute noch präsentes Gründungsmitglied ist der Leadsänger und Gitarrist Charlie Waller aus Louisiana, der mit seiner markanten Stimme und seinem rasanten Gitarrenstil den Sound der Gruppe wesentlich geprägt hat.

Copyright © Bear Family Records® Alle Rechte vorbehalten. Nachdruck, auch auszugsweise, oder jede andere Art der Wiedergabe, einschließlich Aufnahme in elektronische Datenbanken und Vervielfältigung auf Datenträgern, in deutscher oder jeder anderen Sprache nur mit schriftlicher Genehmigung der Bear Family Records® GmbH.

Weitere Informationen zu Country Gentlemen auf de.Wikipedia.org
Für die Filterung wurden keine Ergebnisse gefunden!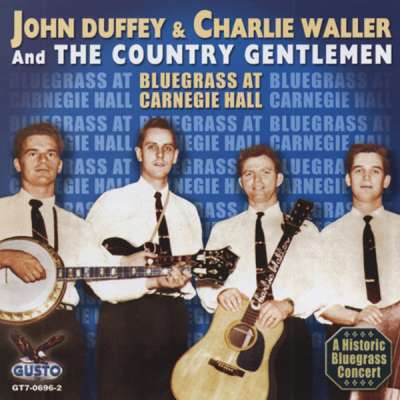 COUNTRY GENTLEMEN: Bluegrass At Carnegie Hall 1961
Art-Nr.: CDGT0696


Artikel muss bestellt werden
(2008/GUSTO) 14 tracks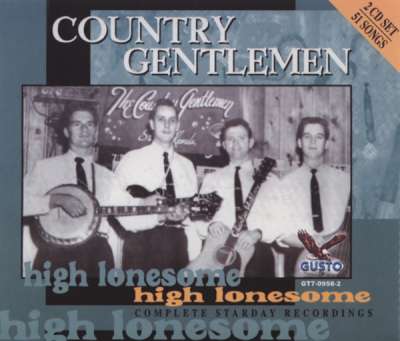 COUNTRY GENTLEMEN: High Lonesome - Complete Starday (2-CD)
Art-Nr.: CDGT0958


Artikel muss bestellt werden
(2009/GUSTO) 51 tracks 1957-65 with 20 page booklet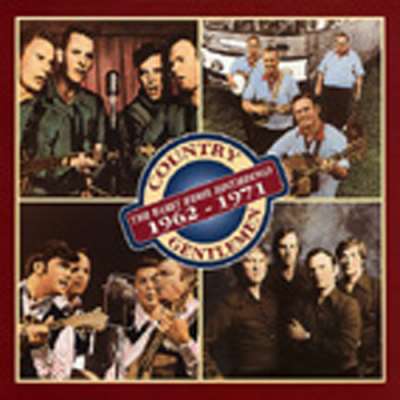 COUNTRY GENTLEMEN: Early Rebel Recordings 1962-71 4-CD
Art-Nr.: CDREB4002


Artikel muss bestellt werden
LP-sized box contains a beautiful 24 page booklet and 110 songs from their first seven albums, with 8 previously unreleased bonus tracks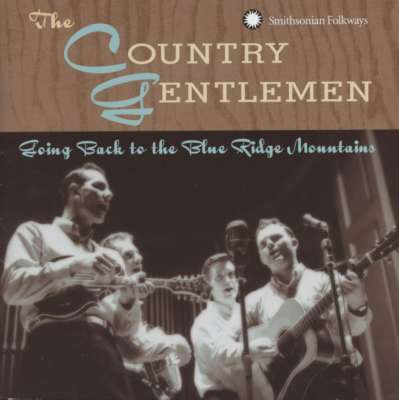 COUNTRY GENTLEMEN: Going Back To The Blue Ridge Mountains
Art-Nr.: CDSF40175


Artikel muss bestellt werden
(2007/SMITHSONIAN/FOLKWAYS) 16 tracks 1973 (46:00) with 26 page booklet of notes & photos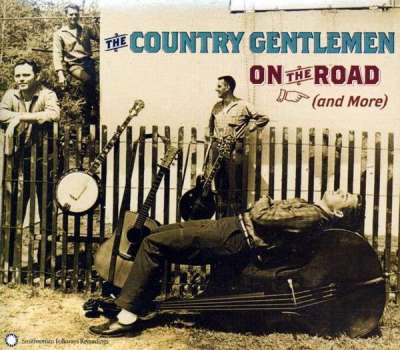 COUNTRY GENTLEMEN: On The Road (And More)
Art-Nr.: CDFW40133


Artikel muss bestellt werden
(2001/Folkways) 19 tracks digisleeve Mit Folk-und Bluegrass genießen große Popularität an der Zeit, das Land, die Herren-die beiden in einem einzigartigen, progressiven Stil-schlug einen Akkord in den frühen 60er Jahren vermischt. Diese...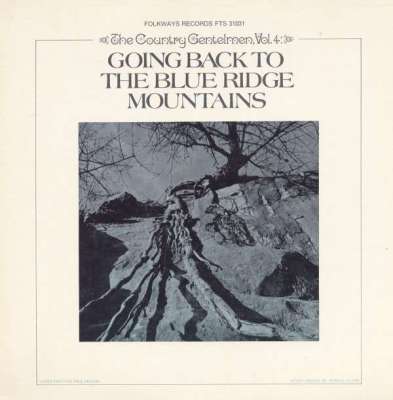 COUNTRY GENTLEMEN: Going Back to the Blue Ridge Mountains, Vol. 4
Art-Nr.: CDFW31031


Artikel muss bestellt werden
(2012/Folkways) 18 tracks digisleeve Washington DC Die Country Gentleman bringen zusammen eine Sammlung von klassischen Bluegrass-Songs aus den Blue Ridge Mountains. Das Album stellt eine Mischung der beiden schnellen energetischen Songs...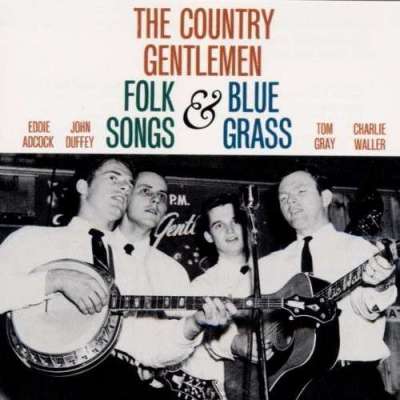 COUNTRY GENTLEMEN: Folk Songs & Bluegrass
Art-Nr.: CDFW40022


Artikel muss bestellt werden
(1992/Folkways) 16 tracks digisleeve