Der Artikel wurde erfolgreich hinzugefügt.
inkl. MwSt. / zzgl. Versandkosten - Abhängig vom Lieferland kann die MwSt. an der Kasse variieren.
Sofort versandfertig, Lieferzeit** 1-3 Werktage
Artikel-Nr.:

CDNEM716

Gewicht in Kg.:

0.107
(Sequel) 20 Tracks - Original Jubilee Aufnahmen feat. Jackie Wilson an der Hauptrolle für die...
mehr
DOMINOES/RAVENS: The Dominoes Meet The Ravens
(Sequel) 20 Tracks - Original Jubilee Aufnahmen feat.
Jackie Wilson
an der Hauptrolle für die Dominoes und die Bassstimme von
Jimmy Ricks
mit die Ravens. nur noch wenige Exemplare auf Lager!(2006/COLLECTABLES) 100 Tracks von großen New Yorker Labels inkl. Gee, Rama, Roulette und mehr. Ein 400 Seiten starkes Buch ist enthalten `The Alan Freed Story - The Early Years Of Rock'n'Roll'.
Artikeleigenschaften von

DOMINOES/RAVENS: The Dominoes Meet The Ravens
Albumtitel:

The Dominoes Meet The Ravens

Genre

R&B, Soul

Artikelart

CD

EAN:

5023224071620

Gewicht in Kg:

0.107
Dominoes - Ravens - The Dominoes Meet The Ravens

CD 1
01
Take Me Back To Heaven
DOMINOES
02
Green Eyes
RAVENS
03
On Chapel Hill
RAVENS
04
Stop!...You're Sending Me
DOMINOES
05
Happy Go Lucky Baby
RAVENS
06
The Bells Of San Raquel
RAVENS
07
We'll Raise A Ruckus Tonight
RAVENS
08
Gimme, Gimme, Gimme
DOMINOES
09
Rockin' At The Record Hop
RAVENS
10
She's Fine, She's Mine
RICKS, Jimmy & RICKATEERS
11
Take Me Back To Heaven (faster version)
DOMINOES
12
Boots And Saddles
RAVENS
13
Ashamed
RAVENS
14
Come To Me Baby
DOMINOES
15
The Same Sweet Wonderful One
RICKS, Jimmy & RICKATEERS
16
Sweethearts On Parade
DOMINOES
17
I'll Always Be In Love With You
RAVENS
18
The Unbeliever
RICKS, Jimmy & THE RICKATEERS
19
Take Me Back To Heaven
DOMINOES
20
Bye Bye Baby Blues
RAVENS
The Dominoes Have Mercy Baby (William Ward-Rose Marks) Federal 12068 With...
mehr
"DOMINOES/RAVENS"
The Dominoes
Have Mercy Baby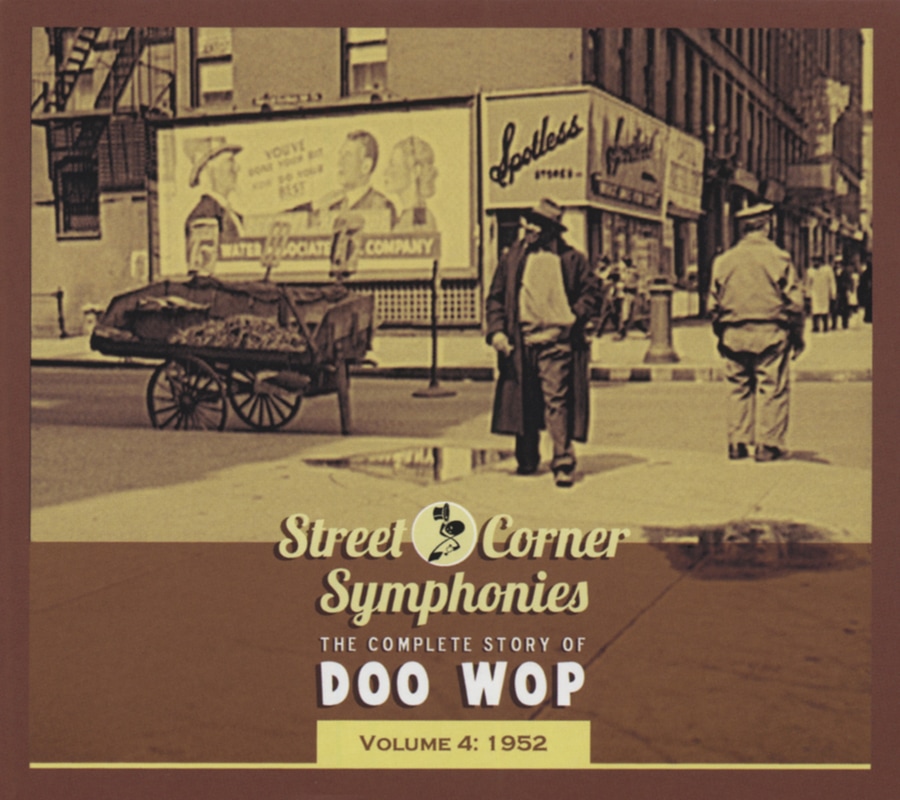 (William Ward-Rose Marks)
Federal 12068
With the torrid rocker Have Mercy Baby, Clyde McPhatter unleashed every bit of gospel-derived vocal power he had at his command. Not only was it a smash for The Dominoes, sitting atop the R&B hit parade for longer than any other song of 1952, the track influenced countless young singers to come. Smokey Robinson was one.
"The first record I ever heard by them was a record called 'Have Mercy Baby.' I mean, I thought it was a woman singing the song! And I had one of these real high voices when I used to sing," says Smokey. "Then I went to this theater in Detroit called the Broadway Capitol, and they were playing there. And I saw that it was Clyde McPhatter singing, man, and that really was inspirational to me, because I had a high voice, and the girls were going crazy over him. So Clyde McPhatter was probably like my first male idol as a singer."
Issued on Syd Nathan's Cincinnati-based Federal Records, Have Mercy Baby made it two years in a row that Billy Ward's Dominoes scored the year's biggest R&B vocal group record. The year before, it was their risqué Sixty-Minute Man with bass singer Bill Brown up front that enthralled young African-American record buyers (and more than a few white ones too; against all odds, the record charted sizably on the pop lists). But Have Mercy Baby, recorded January 28, 1952 in Cincy, was the one with the more lasting connotations, thanks to Clyde's visionary vocal. He's on fire, his fusillade of 'Yeahs!' during the wallpaper-peeling sax solo upping the excitement quotient all the more. Even before Ray Charles perfected his gospel/R&B synthesis, McPhatter was doing the same thing with The Dominoes.
Despite their mammoth success, 1952 was a year of upheaval for The Dominoes. Ward, the New York-based group's founder/pianist/composer, ran his group like a military squadron, with myriad rules and fines. Tenor Charlie White and then Brown bolted, both ending up with The Checkers. Larks bass David McNeil took Brown's place after James Van Loan, brother of The Ravens' Joe Van Loan, took over for White. But as long as Ward kept McPhatter happy, everything would be peachy.
Bill Dahl
Various - Street Corner Symphonies Vol.04
1952 The Complete Story Of Doo Wop


Read more at: https://www.bear-family.de/various-street-corner-symphonies-vol.04-1952-the-complete-story-of-doo-wop.html
Copyright © Bear Family Records
Bewertungen lesen, schreiben und diskutieren...
mehr
Kundenbewertungen für "The Dominoes Meet The Ravens"
Bewertung schreiben
Bewertungen werden nach Überprüfung freigeschaltet.