Der Artikel wurde erfolgreich hinzugefügt.
Benachrichtigen Sie mich, sobald der Artikel lieferbar ist.
inkl. MwSt. / zzgl. Versandkosten
Artikel derzeit nicht verfügbar, Lieferfristen von bis zu 2-3 Wochen sind zu erwarten. (soweit verfügbar beim Lieferanten - kann schneller gehen, manchmal aber leider auch nicht)
Artikel-Nr.:

CDMTP201

Gewicht in Kg.:

0.107
(2004 'Mountain Top') (49:30/16) Wie Muddy Waters vor ihm, so wurde Johnny Dyer in Rolling...
mehr
Johnny Dyer: Rolling Fork Revisited
(2004 'Mountain Top') (49:30/16) Wie Muddy Waters vor ihm, so wurde Johnny Dyer in Rolling Fork, Mississippi geboren. Vertraut man den Linernotes, so war es schon immer sein Wunsch, ein Mal ein Album mit neuen Fassungen der alten Muddy-Waters-Klassiker aufzunehmen. Produzent Mark Hummel spielt 'nebenbei' die Rolle von Little Walter. Dies ist ein Job, bei dem man nur verlieren kann. Hummel macht seine Sache ordentlich. Mit Paul Oscher und Francis Clay sind zwei alte Weggefährten von Muddy dabei. Und Zinn macht sein Sache hervorragend. Und Dyers Gesang erinnert wirklich verblüffend an Muddys Stimme. Wer keine Angst vor Neuaufnahmen hat, der wird hier gut bedient. Klassischer Chicagoblues / Like Muddy Waters, Johnny Dyer was born in Rolling Fork, MS. According to the liner notes, he always wanted to record an album with Muddy Waters tunes. Producer was Mark Hummel. He's also playing the role of Little Walter. A risky job. Hummel did alright. With Paul Oscher and Francis Clay, two ex-members of Muddy's band are part of the game. Zinn does a very good job. But suprising me the most are Dyer's vocals. There are certain moments where he sounds exactly like the King of Chicago blues. If you're not afraid of re-makes you'll get a fine record. JOHNNY DYER - voc, MARK HUMMEL - hca, RUSTY ZINN - gtr, CHARLES WHEAL - gtr, STEVE WOLF - bass, MARTY DODSON - drums. Special guests: PAUL OSCHER - gtr/hca (6 tracks), FRANCIS CLAY - drums (4 tracks).
Artikeleigenschaften von

Johnny Dyer: Rolling Fork Revisited
Albumtitel:

Rolling Fork Revisited

Genre

Blues

Artikelart

CD

EAN:

0691045833229

Gewicht in Kg:

0.107
Dyer, Johnny - Rolling Fork Revisited

CD 1
01
Oh Yeah
02
Young Fashioned Ways
03
Can't Get No Grinding (What's the Matter Mill)
04
Country Boy
05
Gone to Main Street
06
Don't Go No Further
07
Sugar Sweet
08
Don't Know Why
09
Forty Days and Forty Nights
10
My Dog Can't Bark
11
Layaway Plan
12
Stuff You Got to Watch
13
Got to Find My Baby
14
Clouds in My Heart
15
Trouble No More
16
Evan's Shuffle
Bewertungen lesen, schreiben und diskutieren...
mehr
Kundenbewertungen für "Rolling Fork Revisited"
Bewertung schreiben
Bewertungen werden nach Überprüfung freigeschaltet.
Weitere Artikel von Johnny Dyer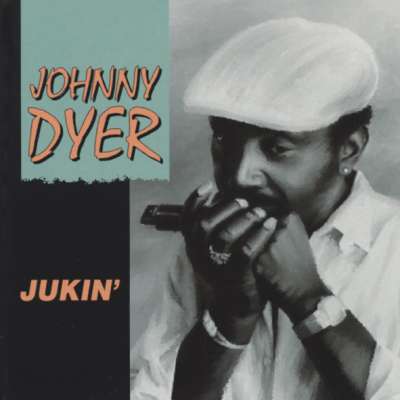 DYER, Johnny: Jukin'
Art-Nr.: CDBP5028


Artikel muss bestellt werden