Wer war/ist

Leroy Van Dyke

? - CDs, Vinyl LPs, DVD und mehr
Leroy Van Dyke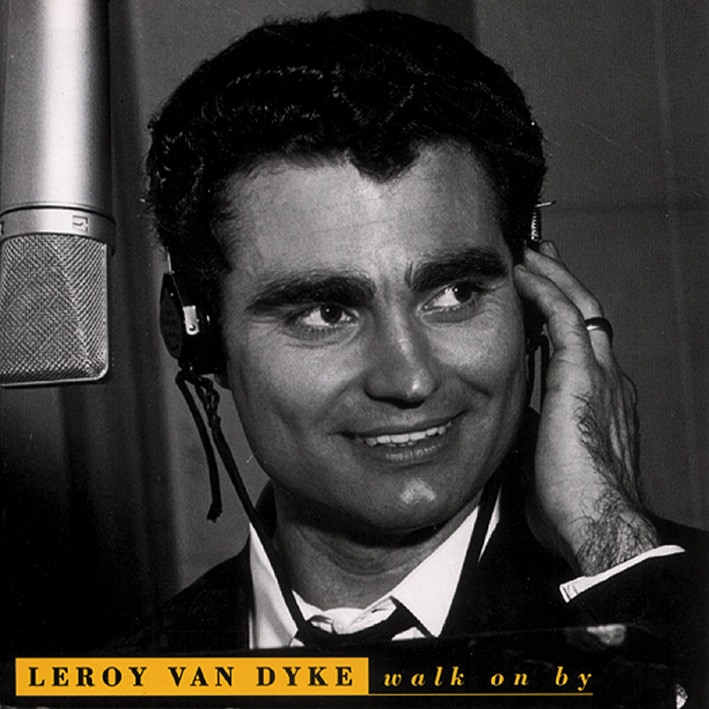 Geboren am 4. 10. 1929 in Spring Fork, Missouri, USA. Studierte bis 1952 an der Universität von Columbia Tierzucht und Publizistik. Te
ilnehmer am Korea-Krieg, wo er vor Ort auch mit Marilyn Monroe als Truppenunterhalter auftrat. Kam 1956 mit 'Auctioneer' (Rang 29) auf Dot Records in die US- Hitlisten, war ständiger Gast in TV-Musik-Shows. 1961 ging er nach Nashville, wechselte zu Mercury Records und hatte mit 'Walk On By' einen Nr.-5-Treffer. lm Country-Mekka wurde 1962 auch die deutschsprachige Version 'Geh nicht vorbei' aufgenommen, die bei uns jedoch floppte (den Rahm schöpfte Rex Gildo ab, der damit auf Rang 14 der Hitparade kam). Van Dyke wurde Mitglied der Grand Ole Opry, trat live mit seiner Band The Auctioneers auf. Heute lebt er mit seiner zweiten Frau Gladys als Farmer in Spring Fork und ist sporadisch Gast in Country & Western-Shows. Aus dem Bear Family Buch - 1000 Nadelstiche von Bernd Matheja - BFB10025 -
Leroy Van Dyke
LEROY VAN DYKE, geboren in Spring Fork, Missouri, diente in Korea als Gegenspionageagent, bevor er eine musikalische Karriere in Betracht zog. Während seines Militärdienstes schrieb er ein Lied, das auf den Auktionserfahrungen seines Cousins basiert und sang es auf der Morris B. Sacks' Amateur Hour auf WGN-TV, Chicago. Er verlor den Wettbewerb, gewann aber einen Dot-Aufnahmevertrag.
Der Auktionator wurde 1957 Top 10 Country und Top 30 Pop. Es gab keine Hits mehr auf Dot, da Van Dyke auf Neuheiten für leichte Rockabilly verzichtete. "Ich mochte es nicht besonders", sagte er zu Rich Kienzle, "aber sie wollten, dass ich es aufnehme.... Wood versuchte, mich in ein Rockabilly-Ding zu drängen, das wirklich draußen im linken Feld war und nichts davon funktionierte."
Was funktionierte, war Walk On By, was Van Dyke 1961 wieder in die Charts von Mercury brachte. Von seinen Dot-Aufnahmen haben wir Chicken Shack ausgewählt, eine Version von Amos Milburns Chicken Shack Boogie von 1949, die (pace Van Dyke) ein Genuss ist. Der Rest seiner Dot-Aufnahmen ist auf'The Auctioneer' (BCD 15647) zu finden.
Weitere Informationen zu Leroy Van Dyke auf de.Wikipedia.org
Für die Filterung wurden keine Ergebnisse gefunden!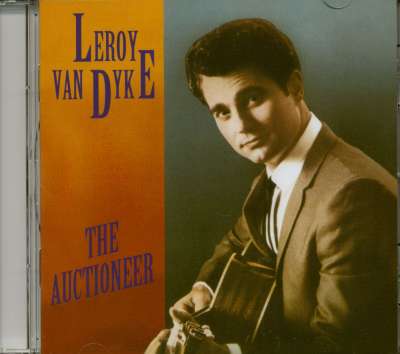 Leroy Van Dyke: The Auctioneer (CD)
Art-Nr.: BCD15647


Sofort versandfertig, Lieferzeit** 1-3 Werktage
1-CD Album mit 12-seitigem Booklet, 15 Einzeltitel. Spieldauer ca. 31 Minuten. 1957 gelang Leroy Van Dyke mit The Auctioneer ein riesiger Erfolg. Dieser etwas schräge Song sollte zum größten Novelty-Erfolg der Rock'n'Roll-Ära werden und...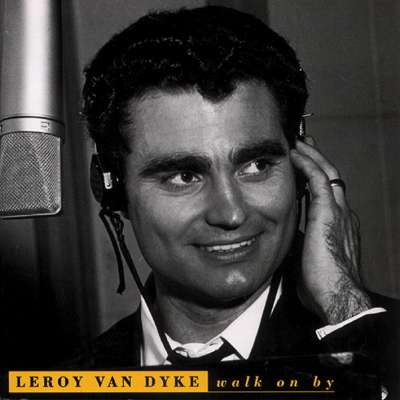 Leroy Van Dyke: Walk On By
Art-Nr.: BCD15779


Sofort versandfertig, Lieferzeit** 1-3 Werktage
1-CD mit 36-seitigem Booklet, 30 Einzeltitel. Spieldauer ca. 70 Minuten. Mit 'Walk On By' schreiben wir die Geschichte von Leroy van Dyke fort. 1961 ging er zu Mercury und landete bald darauf den größten Hit seiner Karriere, den...