Der Artikel wurde erfolgreich hinzugefügt.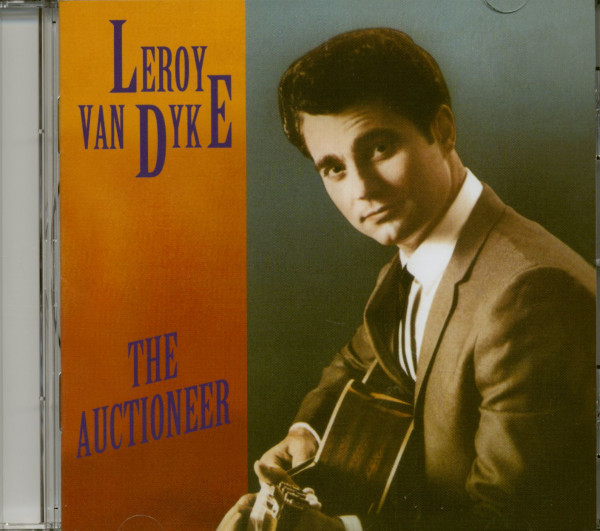 13,95 € *
15,95 € *
(12,54% gespart)
inkl. MwSt. / zzgl. Versandkosten - Abhängig vom Lieferland kann die MwSt. an der Kasse variieren.
Sofort versandfertig, Lieferzeit** 1-3 Werktage
Artikel-Nr.:

BCD15647

Gewicht in Kg.:

0.115
1-CD Album mit 12-seitigem Booklet, 15 Einzeltitel. Spieldauer ca. 31 Minuten. 1957 gelang...
mehr
Leroy Van Dyke: The Auctioneer (CD)
1-CD Album mit 12-seitigem Booklet, 15 Einzeltitel. Spieldauer ca. 31 Minuten.
1957 gelang
Leroy Van Dyke
mit
The Auctioneer
ein riesiger Erfolg. Dieser etwas schräge Song sollte zum größten Novelty-Erfolg der Rock'n'Roll-Ära werden und schaffte es sowohl in den Country- als auch den Pop-Charts jeweils bis in die Top-20. Dieses Album enthält die Originalversion sowie weitere, ursprünglich für Dot eingespielte, Aufnahmen wie
Chicken Shack Boogie, Heartbreak Cannonball
und
Leather Jacket
von
Leroy Van Dyke
.
Artikeleigenschaften von

Leroy Van Dyke: The Auctioneer (CD)
Albumtitel:

The Auctioneer (CD)

Genre

Country

Preiscode

AH

Artikelart

CD

EAN:

4000127156471

Gewicht in Kg:

0.115
Leroy Van Dyke Geboren am 4. 10. 1929 in Spring Fork, Missouri, USA. Studierte bis 1952 an...
mehr
"Leroy Van Dyke"
Leroy Van Dyke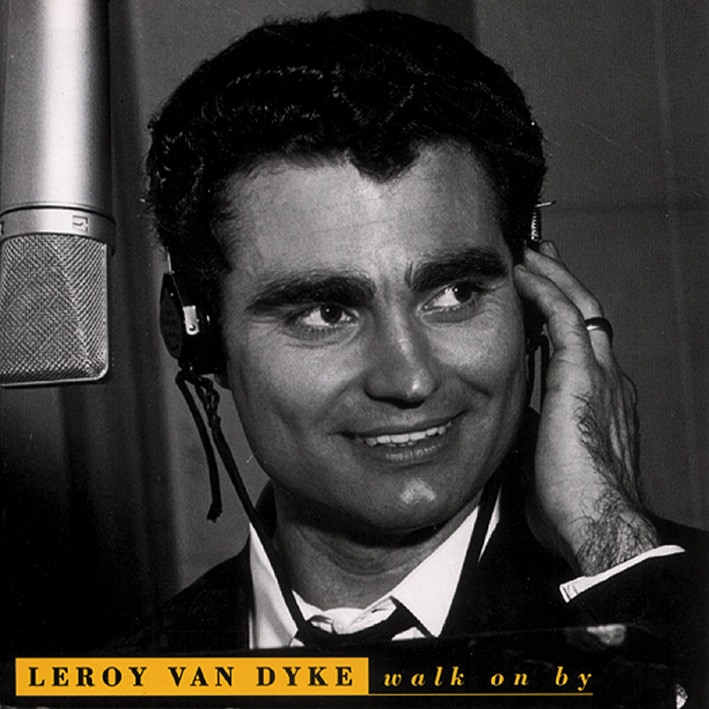 Geboren am 4. 10. 1929 in Spring Fork, Missouri, USA. Studierte bis 1952 an der Universität von Columbia Tierzucht und Publizistik. Te
ilnehmer am Korea-Krieg, wo er vor Ort auch mit Marilyn Monroe als Truppenunterhalter auftrat. Kam 1956 mit 'Auctioneer' (Rang 29) auf Dot Records in die US- Hitlisten, war ständiger Gast in TV-Musik-Shows. 1961 ging er nach Nashville, wechselte zu Mercury Records und hatte mit 'Walk On By' einen Nr.-5-Treffer. lm Country-Mekka wurde 1962 auch die deutschsprachige Version 'Geh nicht vorbei' aufgenommen, die bei uns jedoch floppte (den Rahm schöpfte Rex Gildo ab, der damit auf Rang 14 der Hitparade kam). Van Dyke wurde Mitglied der Grand Ole Opry, trat live mit seiner Band The Auctioneers auf. Heute lebt er mit seiner zweiten Frau Gladys als Farmer in Spring Fork und ist sporadisch Gast in Country & Western-Shows. Aus dem Bear Family Buch - 1000 Nadelstiche von Bernd Matheja - BFB10025 -
Leroy Van Dyke
LEROY VAN DYKE, geboren in Spring Fork, Missouri, diente in Korea als Gegenspionageagent, bevor er eine musikalische Karriere in Betracht zog. Während seines Militärdienstes schrieb er ein Lied, das auf den Auktionserfahrungen seines Cousins basiert und sang es auf der Morris B. Sacks' Amateur Hour auf WGN-TV, Chicago. Er verlor den Wettbewerb, gewann aber einen Dot-Aufnahmevertrag.
Der Auktionator wurde 1957 Top 10 Country und Top 30 Pop. Es gab keine Hits mehr auf Dot, da Van Dyke auf Neuheiten für leichte Rockabilly verzichtete. "Ich mochte es nicht besonders", sagte er zu Rich Kienzle, "aber sie wollten, dass ich es aufnehme.... Wood versuchte, mich in ein Rockabilly-Ding zu drängen, das wirklich draußen im linken Feld war und nichts davon funktionierte."
Was funktionierte, war Walk On By, was Van Dyke 1961 wieder in die Charts von Mercury brachte. Von seinen Dot-Aufnahmen haben wir Chicken Shack ausgewählt, eine Version von Amos Milburns Chicken Shack Boogie von 1949, die (pace Van Dyke) ein Genuss ist. Der Rest seiner Dot-Aufnahmen ist auf'The Auctioneer' (BCD 15647) zu finden.
Bewertungen lesen, schreiben und diskutieren...
mehr
Kundenbewertungen für "The Auctioneer (CD)"
Von:
Mark Dillman
Am:
13.03.2022
singer AND auctioneer
Leroy Van Dyke is an excellent country singer with a strong voice and clear diction. His early hit "The Auctioneer" must have come easily to him because he is also a professional auctioneer. Think of calling out auctions is a bit like yodeling. For decades Leroy has lived about one hundred miles from me. Over the years I've seen him advertised as an auctioneer at state and county fair livestock auctions. There are only fifteen tracks on this wonderful CD and I suspect these are all of the songs he recorded for the Dot label. Another favorite of mine on this CD is "The Pocketbook Song" where he details the contents of his lady's purse.
Bewertung schreiben
Bewertungen werden nach Überprüfung freigeschaltet.
Weitere Artikel von Leroy Van Dyke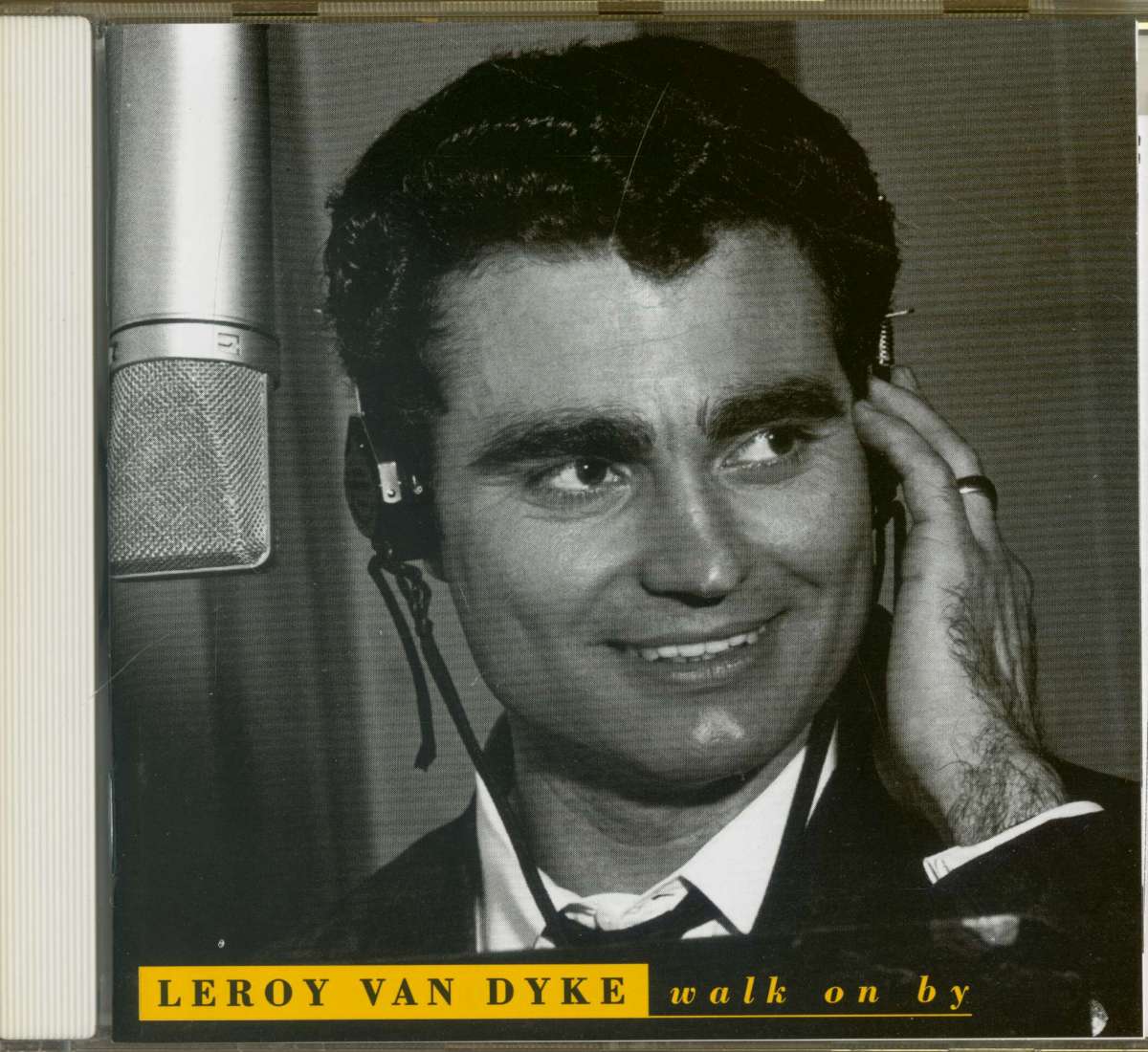 Leroy Van Dyke: Walk On By (CD)
Art-Nr.: BCD15779


Sofort versandfertig, Lieferzeit** 1-3 Werktage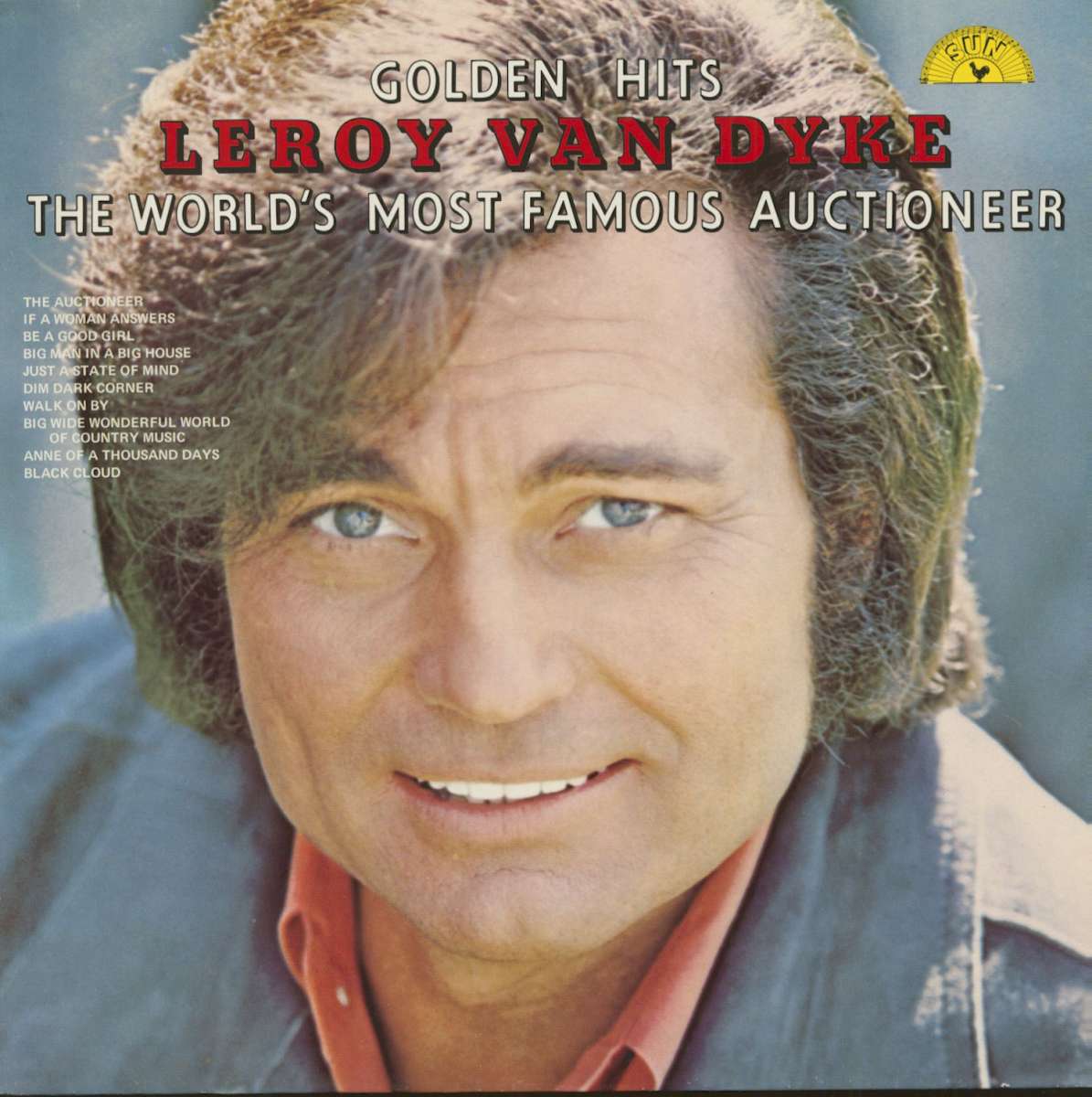 Leroy Van Dyke: The World's Most Famous Auctioneer (LP)
Art-Nr.: LP26013002


Sofort versandfertig, Lieferzeit** 1-3 Werktage