Wer war/ist

Firebirds

? - CDs, Vinyl LPs, DVD und mehr

Die Firebirds sind Jim Plummer, Dan Plummer und Jason Bryant, drei erstklassige Musiker und Sänger, die das gesamte Spektrum der Musik der 1950er und 1960er Jahre abdecken können, Commercial, Rockabilly, Harmonised Doo Wop, Instrumentals, Balladen und selbst geschriebene Nummern.

Die Band hat ausgedehnte Tourneen im In- und Ausland unternommen und spielt regelmäßig in Ferienhäusern, Military Establishments etc. Nach ihrer ausverkauften Tour durch Dänemark wurden die Firebirds beim Messan Music Festival in der ehemaligen Hauptstadt Jugoslawiens eingeladen und haben seitdem auf vier Mittelmeer-Kreuzfahrten die Passagiere unterhalten.

Bis heute hat die Band drei Singles und zwölf Alben veröffentlicht. Die letzten fünf Aufnahmen im eigenen Studio und auf ihrem eigenen Label'Rockville Records' beinhalten ein Rock'n'Roll Special mit Linda Gail Lewis, der Schwester von'The Killer' Jerry Lee, und zwei Doo Wop Alben - das zweite mit Gastsänger Den Hegarty von'Darts' Ruhm. Alle unsere Artikel und Alben sind weltweit auch auf digitalen Plattformen wie iTunes, Amazon und Spotify erhältlich.

Im Jahr 2000 unternahm die Band ihre erste Reise in die USA, wo sie in Memphis und Las Vegas auftrat, und 2002 wurde sie geehrt, wieder in das Carl Perkins Civic Centre in Jackson, Tennessee, eingeladen zu werden. Dieses große Ereignis markierte 50 Jahre des Sun Plattenlabels und den 25. Jahrestag des Todes von Elvis.

Die Firebirds haben das Pariser Musikfestival und Corporate Events in der Schweiz, Italien und Dänemark gespielt. Zu Hause unterhielt die Band unter anderem Gäste der Priory Group, der David Lloyd Leisure Company und des Royal College of GP's Annual Ball.

Diese Tournee fiel mit der Veröffentlichung ihres neuesten Albums zusammen, in dem die Band die Originalsounds der 50er und 60er Jahre mit Jukebox-Klassikern nachahmte.

Copyright © Bear Family Records® Alle Rechte vorbehalten. Nachdruck, auch auszugsweise, oder jede andere Art der Wiedergabe, einschließlich Aufnahme in elektronische Datenbanken und Vervielfältigung auf Datenträgern, in deutscher oder jeder anderen Sprache nur mit schriftlicher Genehmigung der Bear Family Records® GmbH.
Für die Filterung wurden keine Ergebnisse gefunden!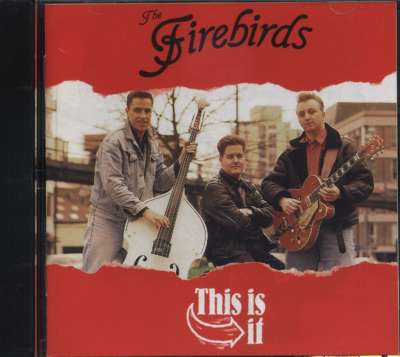 FIREBIRDS: This Is It (1994)
Art-Nr.: CDPEP105


nur noch 2 verfügbar
Sofort versandfertig, Lieferzeit** 1-3 Werktage
CD on POLLYTONE RECORDS by FIREBIRDS - This Is It (1994)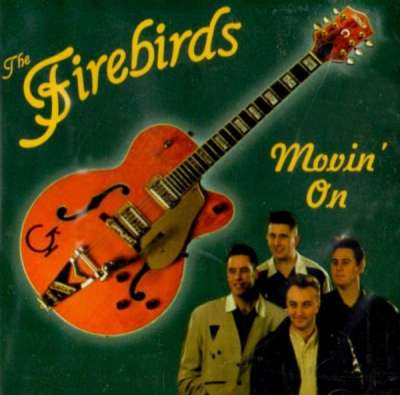 FIREBIRDS: Movin' On (1996)
Art-Nr.: CDPEP113


Dieser Artikel ist gestrichen und kann nicht mehr bestellt werden!
(1996/POLLYTONE) 20 tracks, again available!!!
FIREBIRDS: Vol.2, Doo Wop (2011)
Art-Nr.: CDRV036


Artikel muss bestellt werden
(2011/ROCKVILLE) 13 tracks (37:47) 2nd volume of their tremendous Doo Wop outputs! This band is definitely one of today's best performing vocal groups! If you don't already own the first one (CD RV 035) get it and give both albums a...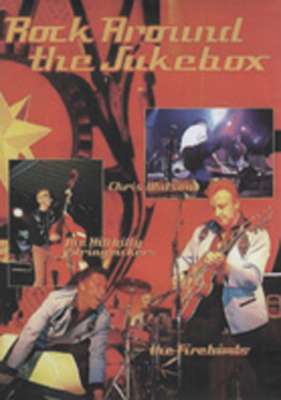 FIREBIRDS & Friends: Rock Around The Jukebox (0) - DVD-R
Art-Nr.: DVD0827006


Dieser Artikel ist gestrichen und kann nicht mehr bestellt werden!
(AUTOTRON) PAL, Code 0, Color, 43 tracks, Live Concert featuring: Hillbilly Stringpickers, Chris Watson & The Firebirds; DVD-R!!!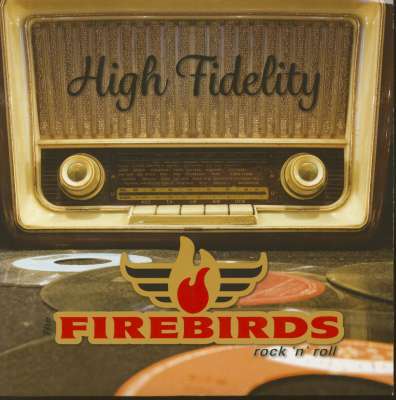 The Firebirds: High Fidelity (7inch, 45rpm, PS)
Art-Nr.: 45RV038


Artikel muss bestellt werden
(2015/Rockville) 2015er EP der Firebirds! White Doo Wop & Rock 'n' Roll!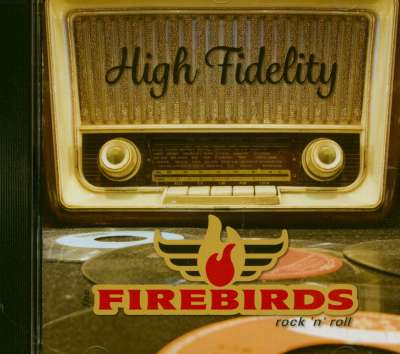 The Firebirds: High Fidelity (CD Album)
Art-Nr.: CDRV037


Artikel muss bestellt werden
(2015/Rockville) 16 Titel - Die neueste CD der Firebirds aus England! 16 Coverversionen von Teenage Rock'n'Roll Klassikern der Everly Brothers, Paul Anka, Ricky Nelson, Bobby Darin, den Cascades, Dion & The Belmonts u.v.m.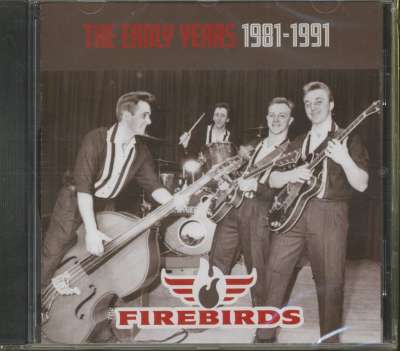 The Firebirds: The Early Years - 1981-1991 (CD)
Art-Nr.: CDRV039


Artikel muss bestellt werden
(2016/Rockville) 21 tracks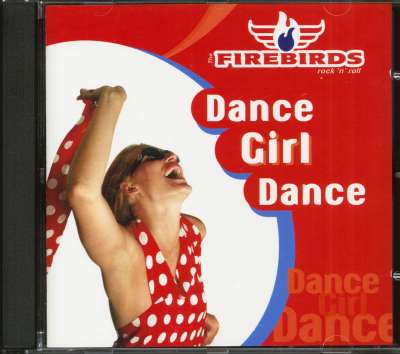 The Firebirds: Dance Girl Dance (CD)
Art-Nr.: CDRV034


Artikel muss bestellt werden
(Rockville Records) 12 Tracks -