Der Artikel wurde erfolgreich hinzugefügt.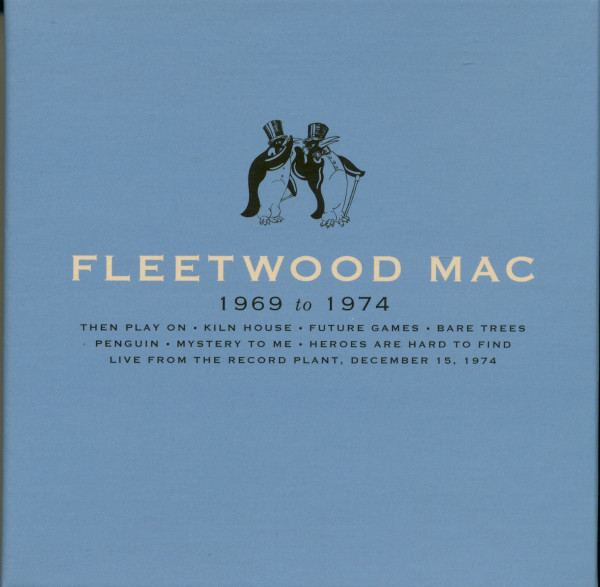 inkl. MwSt. / zzgl. Versandkosten - Abhängig vom Lieferland kann die MwSt. an der Kasse variieren.
nur noch 1x verfügbar
Sofort versandfertig, Lieferzeit** 1-3 Werktage
Artikel-Nr.:

CD851300

Gewicht in Kg.:

0.4
(Warner) 105 Tracks, Papersleeves & Digisleeves in Stülpdeckelbox, digital remastered...
mehr
Fleetwood Mac: 1969 to 1974 (8-CD)
(Warner) 105 Tracks, Papersleeves & Digisleeves in Stülpdeckelbox, digital remastered
Nachdem
Mick Fleetwood
,
Peter Green
, John McVie und
Jeremy Spencer
1967
Fleetwood Mac
ins Leben riefen, fanden sie schnell ein Publikum. In den darauffolgenden sieben Jahren unterschrieb die Band bei Reprise Records, veröffentlichte sieben Studioalben und viele zeitlose Tracks, die sich bis heute größter Beliebtheit erfreuen.
Das neue 8-CD Boxset enthält remasterte Versionen aller sieben Studioalben, die die Band zwischen 1969 und 1974 aufnahm, dazu kommen diverse Bonustracks und ein unveröffentlichtes Konzert, das 1974 nur wenige Monate vor dem Eintritt von Lindsey Buckingham und
Stevie Nicks
in die Band aufgezeichnet wurde.
Die Sammlung enthält sieben Studioalben:
Then Play On (1969), Kiln House (1970), Future Games (1971), Bare Trees (1972), Penguin (1973), Mystery To Me (1973) und Heroes Are Hard To Find (1974). Diese Alben befeuerten Fleetwood Macs frühe Popularität im UK und katapultierten sie mit Singles wie »Man Of The World«, »Oh Well - Pt. 1«, »The Green Manalishi (With The Two Prong Crown)« und dem #1-Hit »Albatross« in die Top 10.
Abgeschlossen wird das CD-Set mit der bisher unveröffentlichten Aufnahme eines Konzertes, das die Band am 15. Dezember 1974 im The Record Plant im kalifornischen Sausalito gab.
Artikeleigenschaften von

Fleetwood Mac: 1969 to 1974 (8-CD)
Albumtitel:

1969 to 1974 (8-CD)

Genre

Blues

Artikelart

CD

EAN:

0603497851300

Gewicht in Kg:

0.4
Fleetwood Mac Jeder, der Fleetwood Mac nur aus ihrer kommerziellen Blütezeit...
mehr
"Fleetwood Mac"
Fleetwood Mac
Jeder, der Fleetwood Mac nur aus ihrer kommerziellen Blütezeit 1975–1990 mit Frontfrau Stevie Nicks kennt, wird vielleicht überrascht sein, dass die Gruppe als engagierte britische Bluesband anfing. Sie spielte in den späten 60ern Hits für Mike und Richard Vernons Blue Horizon Label ein, die kaum etwas mit ihrem späteren Stil zu tun hatten. Das war natürlich lange bevor Nicks dazu kam. Fleetwood Mac wurde 1967 in London gegründet. Der Gitarrist Peter Green (als Peter Greenbaum am 29. Oktober 1946 in Bethnal Green, London, geboren) und der Schlagzeuger Mick Fleetwood (geboren am 24. Juni 1947 in Redruth, Cornwall) verließen John Mayall's Bluesbreakers, um ihre eigene Band zu gründen- Green war als vollwertiger Ersatz für Eric Clapton in Mayalls Band gekommen.
Der ungewöhnliche Bandname setzte sich aus den Nachnamen von Fleetwood und dem Bluesbreakers-Bassisten John McVie zusammen und war der Titel eines Instrumentals, das sie vor dem Ausscheiden aus Mayalls Diensten aufgenommen hatten. McVie verdrängte Bob Brunning, als er kurz nach der Bandgründung Fleetwood Mac beitrat- die Gruppe wurde durch den Slidegitarristen Jeremy Spencer komplettiert. Im Oktober 1967 wurde die Band von Blue Horizon unter Vertrag genommen, ihre Debüt-LP 'Fleetwood Mac' voller dampfendem Bluesmaterial war im folgenden Jahr ein Bestseller.
Greens sanft pulsierende, aber dennoch vehemente Moll-Komposition Black Magic Woman war die zweite Blue-Horizon-Single von Fleetwood Mac. Am 22. Februar 1968 von Mike Vernon im CBS Studio in London produziert, waren auf der Aufnahme nur Green (auch als Sänger), McVie und Fleetwood zu hören. Black Magic Woman kam in England auf Platz 37, hinterließ jedoch in den USA keine Spuren. Darum dachten wohl viele, das Stück sei von Carlos Santana, als der mit seiner gleichnamigen Band 1970 eine originalgetreue Coverversion auf Platz 4 der US-Charts brachte. Fleetwood Mac waren auch mit ihrer nächsten Single im Sommer 1968 erfolgreich, einer üppig mit Streichern instrumentierten Interpretation von Little Willie Johns leidenschaftlicher Bluesballade Need Your Love So Bad. Sie beendeten das Jahr an der Spitze der Hitparade mit dem stimmungsvollen, ebenfalls von Green komponierten Instrumental Albatross.
Im Januar 1969 gingen Mac und Vernon ins Studio von Chess Records in Chicago, wo sie für die umfangreiche Doppel-LP 'Blues Jam At Chess' (in den USA als 'Blues Jam In Chicago' auf zwei separaten LPs erschienen) mit den Bluesveteranen Willie Dixon, Buddy Guy, Big Walter Horton, David 'Honeyboy' Edwards, J.T. Brown und Otis Spann zusammenkamen. Fleetwood Macs stilistische Ausrichtung veränderte sich, als sie Blue Horizon verließen- 1969 landeten sie in England einen #2-Knaller für Immediate mit Man Of The World, bevor sie bei Reprise unterschrieben. Ihr Oh Well wurde gegen Ende des Jahres ein weiterer #2-Erfolg und markierte auch ihr erstes Auftauchen in den US-Charts. Die Mitgliedschaft von Danny Kirwan machte aus Fleetwood Mac kurzzeitig eine Drei-Gitarren-Band, bis Greens ständiger Kampf mit einer vom LSD mitverursachten Schizophrenie 1970 zu seinem Abschied führte.
Die Sängerin - Pianistin Christine McVie, Johns Ehefrau und zuvor mit Chicken Shack sowie unter eigenem Namen ebenfalls eine Blue-Horizon-Künstlerin, kam in die Band, bevor Spencer 1971 unter mysteriösen Umständen verschwand, um einer religiösen Sekte beizutreten. Die Rekrutierung des US-Sängers und -Gitarristen Bob Welch als Spencers Nachfolger bedeutete, dass der Blues für Fleetwood Mac nun eine Sache der Vergangenheit war und die Band ganz im Rock-Mainstream aufging. 'Ich hatte ein paar Songs geschrieben, als ich zu Fleetwood Mac kam', sagt Welch. 'Sie wussten nicht wirklich, in welche Richtung sie gehen wollten, und ich hatte keinesfalls vor, Peter Green als großen Gunslinger-Bluesgitarristen zu ersetzen, denn das war ich nicht. Wenn überhaupt, dann war ich eher ein jazziger Pop-Gitarrist und -Sänger. Also hat sich das irgendwie entwickelt.
Sie mochten manche der Sachen, die ich geschrieben hatte, und es stellte sich heraus, dass die Stücke, die ich geschrieben hatte, näher an der Popmusik waren als das, was sie zuvor gemacht hatten.' Bill Dahl aus PLUG IT IN! TURN IT UP! Electric Blues 1939-2005 - The Definitive Collection! - "Plug It In! Turn It Up! - Electric Blues 1939 - 2005" auf Bear Family Records hat bei den Blues Music Awards in Memphis, Tenneessee, am 9. Mai den prestigetraechtigen Preis in der Kategorie 'Bestes historisches Album' erhalten. Die einzigartige, 12-teilige CD-Dokumentation vermittelt erstmals einen umfassenden Blick auf die Geschichte dieses bedeutsamen Genres, unabhaengig von Grenzen, die einzelne Plattenfirmen aufzeigen.
Unser Autor Bill Dahl aus Chicago war vor Ort und nahm den Preis vor etwa 1.300 Bluesmusikern, Journalisten und Fans entgegen. Die Blues Music Awards, die alljaehrlich in Memphis fuer die besten Blues-Veroeffentlichungen verliehen werden, gelten als wichtigste Auszeichnung weltweit und werden auch als 'Oscars des Blues' bezeichnet..


Bewertungen lesen, schreiben und diskutieren...
mehr
Kundenbewertungen für "1969 to 1974 (8-CD)"
Bewertung schreiben
Bewertungen werden nach Überprüfung freigeschaltet.
Weitere Artikel von Fleetwood Mac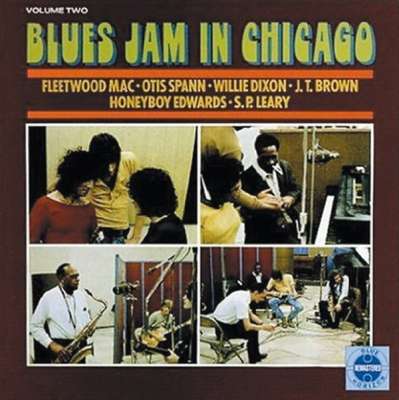 Fleetwood Mac: Blues Jam In Chicago Vol.2
Art-Nr.: CD5164472


nur noch 2 verfügbar
Sofort versandfertig, Lieferzeit** 1-3 Werktage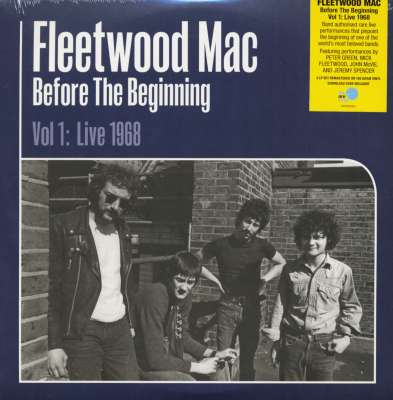 Fleetwood Mac: Before The Beginning - Vol 1: Live 1968 (3-LP,...
Art-Nr.: LPSNY923251


nur noch 1 verfügbar
Sofort versandfertig, Lieferzeit** 1-3 Werktage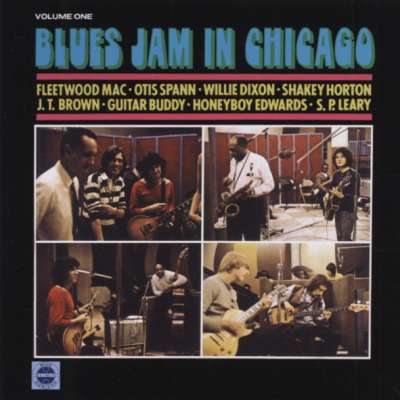 Fleetwood Mac: Blues Jam In Chicago Vol.1
Art-Nr.: CD5164462


nur noch 1 verfügbar
Sofort versandfertig, Lieferzeit** 1-3 Werktage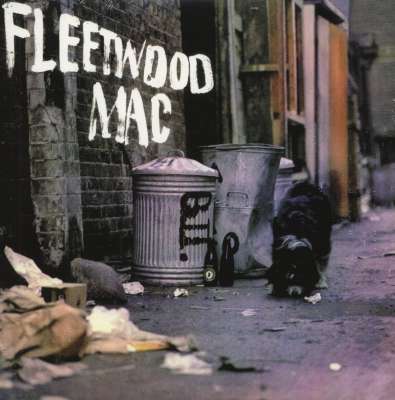 Fleetwood Mac: Peter Green's Fleetwood Mac (LP)
Art-Nr.: LPBH212


Artikel muss bestellt werden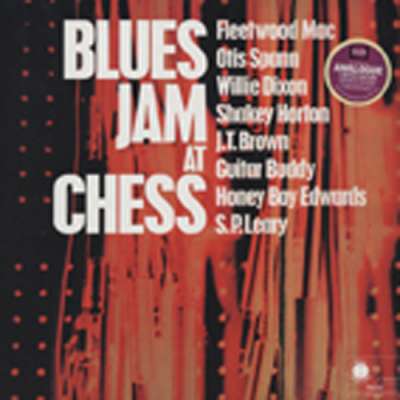 Fleetwood Mac: Blues Jam At Chess (2-LP) (180gram vinyl)
Art-Nr.: 66227


nur noch 1 verfügbar
Sofort versandfertig, Lieferzeit** 1-3 Werktage