Wer war/ist

Eddie Floyd

? - CDs, Vinyl LPs, DVD und mehr
Eddie Floyd
Knock On Wood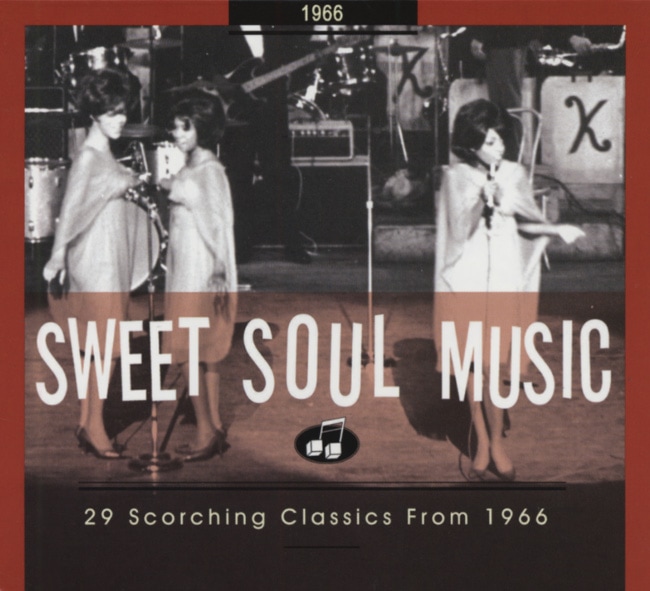 Eddie Floyd
Knock On Wood
It took Eddie Floyd a full decade and three recording centers before he finally crashed the bigtime with Knock On Wood for Memphis-based Stax.
Born June 25, 1935 in Montgomery, Alabama, Eddie's family moved to Detroit when he was young. He formed the first edition of The Falcons in Detroit in 1955. "Frankie Lymon & The Teenagers was doing a thing, so I was kind of inspired by them," says Eddie. They recorded for Mercury in '56 before reforming around Eddie, Mack Rice and Joe Stubbs. Floyd's uncle, Robert West, produced their 1959 national hit, the proto-soul You're So Fine, for West's Flick label. Newcomer Wilson Pickett fronted The Falcons on their hair-raising '62 hit I Found A Love for West's LuPine logo.
Floyd made solo sides for his uncle as early as 1960 and eventually moved to Washington, D.C., teaming with Chester Simmons and WUST deejay Al Bell to form Safice Records. When Bell joined Stax in the fall of '65 as its national sales director, Floyd followed him to Memphis. "I said, 'Well, once you get there, put your foot in the door and leave it, and I'll come behind you!'" says Eddie. Although his Stax debut Things Get Better (When I'm With You) missed the charts, Eddie's songwriting abilities made him invaluable. He and guitarist Steve Cropper of Booker T. & The MG's penned Knock On Wood at the Lorraine Motel in Memphis.
"Eddie wanted to write something about superstition. He says, 'You know how people are always using a rabbit's foot for luck? I want to write a song about a rabbit's foot, so I can get a girl and all that,'" says Cropper. "I said, 'Hey, you know how people are always like, knock on wood? They go over and knock on a chair and all that sort of stuff.' He said, 'Yeah, man, let's use that!'"
"It probably sounds corny, but it was stormin', rainin', lightnin', all of that," says Floyd. "We was just sittin' around in the hotel, Steve Cropper and I. When I'd go down, he'd come over to the hotel every night. We'd sit there and write. The next day, we would go to the studio and put stuff down. We had to remember it, because we didn't really even have tape recorders back during that time. Since it was stormin' and rainin', we came up with the idea, 'It's like thunder, lightning.'"
"Eddie and I, we couldn't come up with an intro," says Steve. "I said, 'Hey, I wonder what 'In The Midnight Hour' backwards would sound like?' So instead of starting on D and following the dots down, I started in E and followed the dots up. And that's the intro to 'Knock On Wood!'" Says Eddie, "That was (drummer) Al Jackson that did 'boom-boom-boom-boom,' because we were thinking about the old song 'Open The Door Richard,' the cat knockin' on the door!"
Eddie and Steve originally envisioned Knock On Wood as a hit for someone else. "I thought about Otis Redding right away," says Eddie. "It just kind of sat around for a few months, and everybody said, 'It sounds like a record!' We just had to convince Jim Stewart. He didn't want to release it, but he did." When the piledriving Knock On Wood hit #1 R&B and #28 pop, Stax boss Stewart was glad he acquiesced.
- Bill Dahl -
Various - Sweet Soul Music
Various - Sweet Soul Music 29 Scorching Classics From 1966

Read more at: https://www.bear-family.de/various-sweet-soul-music-29-scorching-classics-from-1966.html
Copyright © Bear Family Records
Copyright © Bear Family Records® Alle Rechte vorbehalten. Nachdruck, auch auszugsweise, oder jede andere Art der Wiedergabe, einschließlich Aufnahme in elektronische Datenbanken und Vervielfältigung auf Datenträgern, in deutscher oder jeder anderen Sprache nur mit schriftlicher Genehmigung der Bear Family Records® GmbH.
Für die Filterung wurden keine Ergebnisse gefunden!