Wer war/ist

The Four Fellows

? - CDs, Vinyl LPs, DVD und mehr
The Four Fellows
Soldier Boy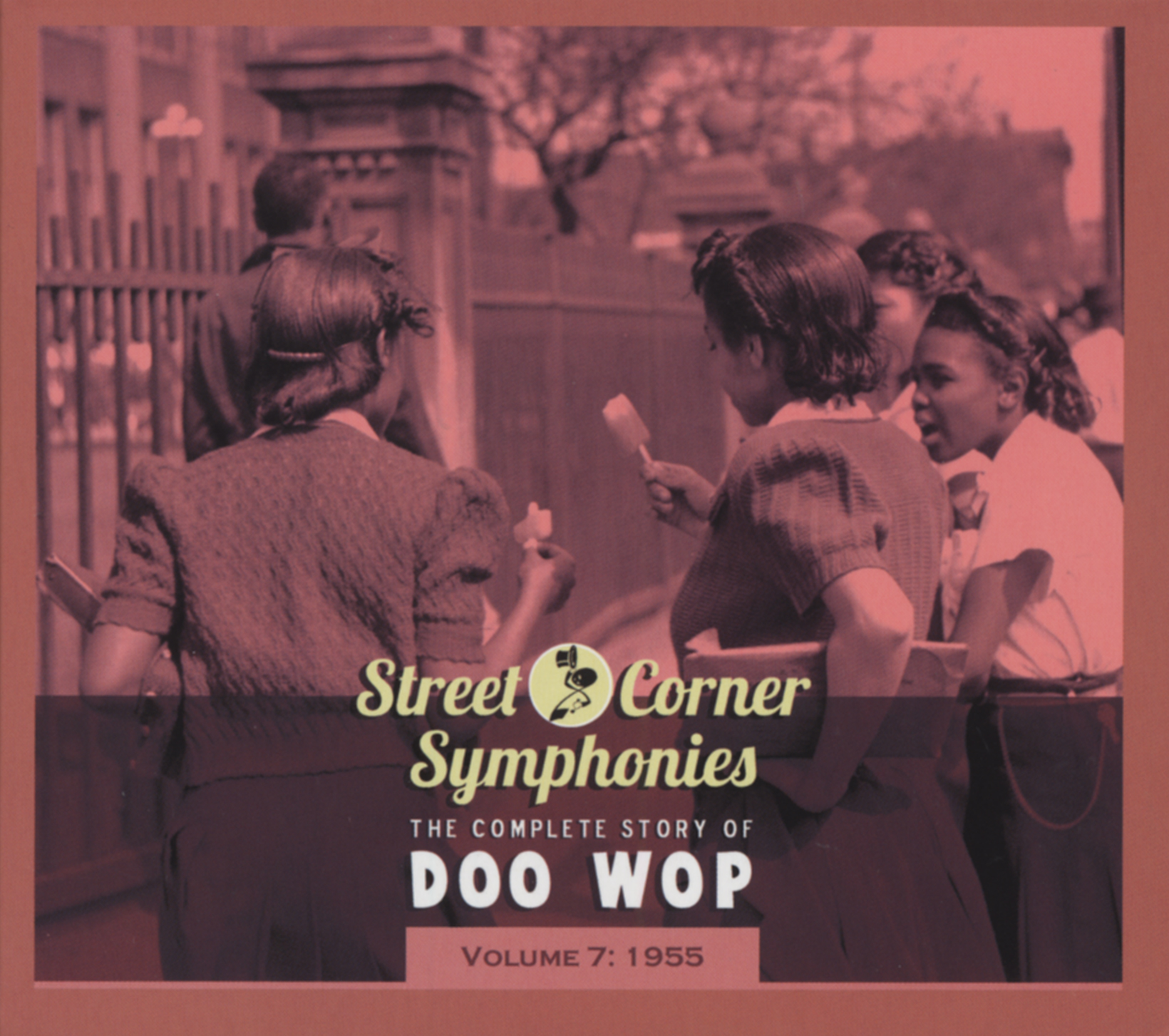 The Four Fellows with The Abie Baker Orchestra
Four Fellows lead tenor Jim McGowan was a holdover from an earlier era. He'd started out in 1945 singing jubilee-style spirituals with The Starlight Toppers (future Four Fellows bass singer Teddy Williams was another member). Their manager talked the Brooklyn group into singing pop, and they became The Four Toppers in 1952. After several personnel changes and a brief spell as The Schemers, the lineup solidified around McGowan, Williams, first tenor David 'Sugar Lump' Jones, and baritone Larry Banks (born October 3, 1931 in New York City).
A name change to The Four Fellows transpired in 1954. The quartet appeared regularly on Ralph Cooper's pioneering New York TV show 'Spotlight On Harlem,' and they made their first single for the Derby label, coupling I Tried and Bend Of The River. Their agent, baritone saxist Teddy 'Cherokee' Conyers, had the Fellows cut a demo of Frank Loesser's I Wish I Didn't Love You So and took it to veteran A&R man Phil Rose, formerly at Coral Records. He put their slick version out on his new Glory label in early '55, a pop-slanted I Know Love occupying the flip.
While stationed in Korea, Jones had written a lovely ballad, Soldier Boy, that Rose chose as The Four Fellows' next Glory release. With bassist Abie Baker leading an all-star combo (saxist Sam 'The Man' Taylor, guitarist George Barnes, pianist Ernie Hayes, drummer Panama Francis), the quartet cut the song at New York's Capitol Recording Studios in March of 1955. Rose issued it in early summer, Take Me Back, Baby on the flip. Alan Freed spun Soldier Boy on WINS and it spread like wildfire, ending up at #4 on 'Billboard's' R&B 'Best Seller' list. When he returned from the Army, Elvis included it on his 1960 LP 'Elvis Is Back!.'
Angels Say, penned by Banks and McGowan, was The Four Fellows' next outing before year's end, but it didn't make a similar commercial splash. Neither did Fallen Angel, Darling You, the Otis Blackwell-penned I Sit In My Window or a cover of Eddy Arnold's country hit You Don't Know Me in 1956. Jones left that April to join The Rays. Jimmy Mobley, one of McGowan's fellow Starlight Toppers, replaced him, but he left with Banks by year's end. New member Gordon Payne, an ex-Four Topper, had written Take Me Back, Baby. Alvin Scott was the other new Fellow.
The quartet's last Glory single, Payne's Give Me Back My Broken Heart, came out in early '57 (it harked back to their Four Toppers days). They did turn up once more on Glory later that year, backing Miss Toni Banks on her '57 slowie You're Still In My Heart. Ballads were their forte until the end, which came shortly after they backed bluesman Josh White on an album. Toni Banks was Larry's wife, though she was billed as Bessie Banks when she cut the soul chiller Go Now, out on Jerry Leiber and Mike Stoller's Tiger label in 1964. Larry also produced his second wife, Joan 'Jaibi' Banks, for Kapp. He died February 26, 1992 from liver failure; Jones died in 1995. Despite being paralyzed in a stabbing incident, McGowan graduated from Temple University with a B.A. in psychology in 1978.
- Bill Dahl -
Various Vol.7, Street Corner Symphonies 1955
Read more at: https://www.bear-family.de/various-vol.7-street-corner-symphonies-1955.html
Copyright © Bear Family Records
Weitere Informationen zu The Four Fellows auf de.Wikipedia.org
Für die Filterung wurden keine Ergebnisse gefunden!