Der Artikel wurde erfolgreich hinzugefügt.
FOUR TOPS
Anthology - 50th Anniversary (2-CD)
inkl. MwSt. zzgl. Versandkosten
Artikel derzeit nicht verfügbar, Lieferfristen von bis zu 2-3 Wochen sind zu erwarten. (soweit verfügbar beim Lieferanten - kann aber auch schneller gehen)
Artikel-Nr.:

CDHIP0488

Gewicht in Kg.:

0.2
(2004/Motown) 48 track digipac with 28 page color booklet - essential.
mehr
FOUR TOPS: Anthology - 50th Anniversary (2-CD)
(2004/Motown) 48 track digipac with 28 page color booklet - essential.
Artikeleigenschaften von

FOUR TOPS: Anthology - 50th Anniversary (2-CD)
Four Tops, The - Anthology - 50th Anniversary (2-CD)

CD 1
01
Baby I Need Your Loving
02
Without The One You Love (Life's Not...)
03
Ask The Lonely
04
I Can't Help Myself (Sugar Pie Honey Bunch)
05
It's The Same Old Song
06
Something About You
07
Shake Me, Wake Me (When It's Over)
08
Loving You Is Sweet Than Ever
09
Reach Out I'll Be There
10
Standing In The Shadows Of Love
11
Bernadette
12
I Got A Feeling
13
7-Rooms Of Gloom
14
I'll Turn To Stone
15
You Keep Running Away
16
Walk Away Renée (alt. mix)
17
If I Were A Carpenter
18
Yesterday's Dreams
19
I'm In A Different World
20
What Is A Man
21
Don't Let Him Take You...(stereo single mix)
22
It's All In The Game
23
Still Water (Love)
24
River Deep-Mountain High (stereo single edit)
25
Just Seven Numbers (Can Straighten Out My...)
26
In These Changing Times
27
MacArthur Park (part 2)
Four Tops, The - Anthology - 50th Anniversary (2-CD)

CD 2
01
A Simple Game (U.K. single mix)
02
I Can't Quit Your Love
03
(It's The Way) Nature Planned It
04
Keeper Of The Castle
05
Ain't No Woman (Like The One I've Got)
06
Are You Man Enough
07
Sweet Understanding Love
08
I Just Can't Get You Out Of My Mind
09
One Chain Don't Make No Prison
10
Midnight Flower
11
Seven Lonely Nights
12
We All Gotta Stick Together
13
Catfish
14
H.E.L.P.
15
When She Was My Girl
16
Tonight I'm Gonna Love You All Over
17
I Believe In You And Me
18
Back To School Again
19
I Just Can't Walk Away
20
Mean Green Mother From Outer Space
21
Indestructible (7-inch extended single)
The Four Tops Ain't That Love The leonine roar of Levi Stubbs and the advanced,...
mehr
"FOUR TOPS"
The Four Tops
Ain't That Love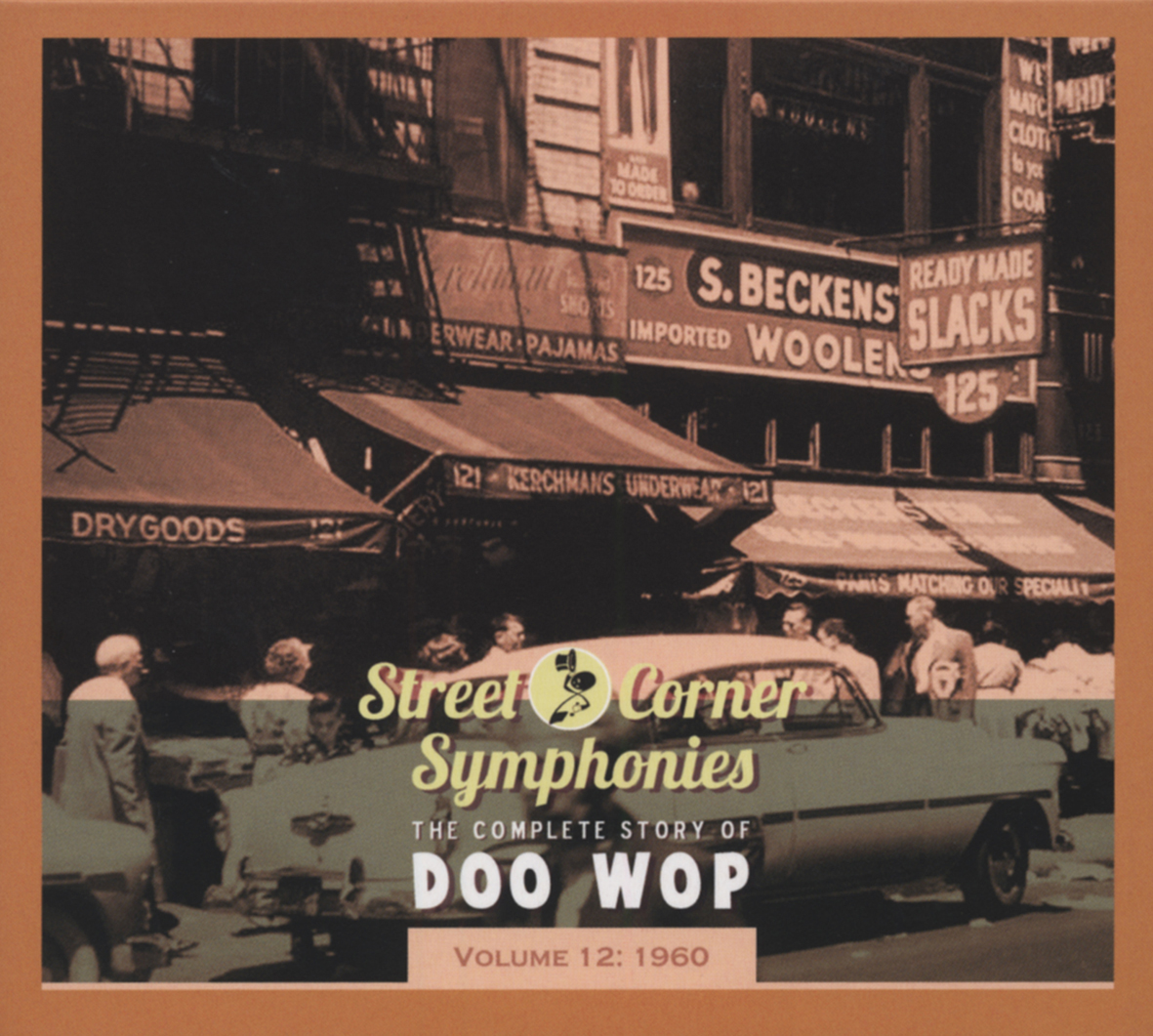 The leonine roar of Levi Stubbs and the advanced, jazz-steeped harmonies of the rest of The Four Tops were seldom absent from the high end of the charts once they signed with Motown and teamed with production geniuses Holland-Dozier-Holland. But the road to stardom was long and arduous for the quartet.
Products of Detroit's North End, Stubbs (born June 6, 1936), first tenor Abdul 'Duke' Fakir (born December 26, 1935), second tenor Lawrence Payton (born March 2, 1938; he was their harmony arranger), and baritone Renaldo 'Obie' Benson (born June 14, 1936) came together at a 1954 party. "We just got together and sang a tune or two," says Duke. "It sounded pretty good the way we did it. So we got this idea, we said, 'Look, why don't we tomorrow call a rehearsal and see if we can sing a couple of other tunes?' We rehearsed, and we found out we had a kind of a unique sound." They initially called themselves The Four Aims.
Pal Roquel 'Billy' Davis, who cut his songwriting chops in his group The Five Jets, sent Chess Records a demo tape of the group. A bus ticket to Chicago soon came in the mail. Davis landed his homies a contract and ended up writing hits for The Moonglows (See Saw) and Flamingos (A Kiss From Your Lips). Before the quartet cut for Chess, a new moniker was a must. "We had to change that name because of the Ames Brothers," says Fakir. "Since our theme was aiming for the top - that's why we picked the name the Aims - we just switched it around and used the Tops." Chess' commitment to the Tops lasted long enough to issue one swinging 1956 single, Could It Be You b/w Kiss Me Baby. The Tops made their bones on the road, opening for jazz crooner Billy Eckstine in 1959 at the Thunderbird in Las Vegas.
The group stopped off at Columbia Records in 1960 to lay down the rocking Stubbs original Ain't That Love, produced by the legendary John Hammond (Lonely Summer graced the flip). Obie wasn't there; Uncle Sam's Army had whisked him away, so his temporary replacement was Thearon 'T-Man' Hill, formerly of The Royal Jokers (Benson was back well before the Tops found stardom). Other than a '62 revival of Pennies From Heaven for Riverside, that was it until the Tops heard from Berry Gordy in 1963. "He said anytime we wanted to come to the company, he'd love to have us," says Duke. "After we tried all these different companies and nothing happened, we took him up on his word and went back to Detroit." When The Tops got hot on Motown in the summer of 1965, Columbia reissued Ain't That Love and scored a #93 pop seller.
With such unforgettable mid-'60s Motown smashes as Baby I Need Your Loving and I Can't Help Myself, Holland-Dozier-Holland brought out the inherent power in Levi's delivery. "He could always wow the audience," says Duke. "He's always had that lead voice and that lead atmosphere." Fakir is the only Top still with us. Payton's June 20, 1997 passing from liver cancer broke the quartet up after 43 amazing years. Benson was next to go on July 1, 2005 of lung cancer, and Stubbs died October 17, 2008 (a stroke had previously left him unable to tour).
Various - Street Corner Symphonies 1960 Vol.12
Read more at: https://www.bear-family.de/various-street-corner-symphonies-1960-vol.12.html
Copyright © Bear Family Records
Bewertungen lesen, schreiben und diskutieren...
mehr
Kundenbewertungen für "Anthology - 50th Anniversary (2-CD)"
Bewertung schreiben
Bewertungen werden nach Überprüfung freigeschaltet.
Weitere Artikel von FOUR TOPS