Wer war/ist

Erma Franklin

? - CDs, Vinyl LPs, DVD und mehr
Erma Franklin
Piece Of My Heart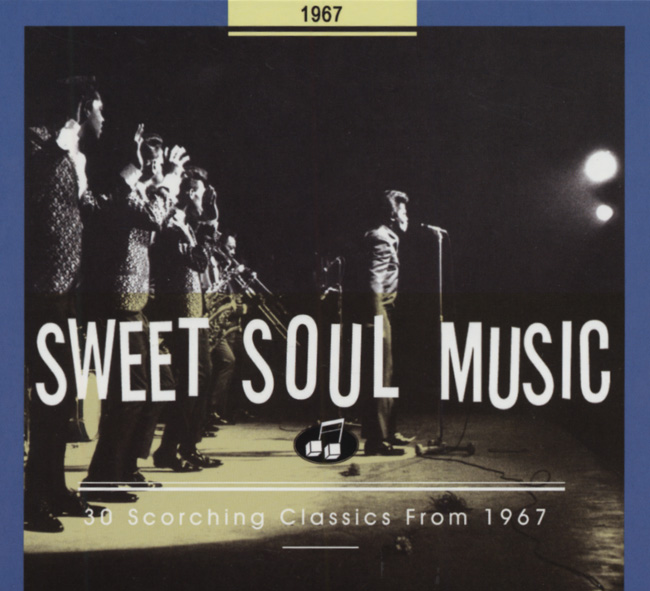 Erma Franklin
Piece Of My Heart
New York producer Bert Berns incorporated Latin progressions and tempos into some of his greatest soul triumphs: The Jarmels' A Little Bit Of Soap, The Isley Brothers' Twist And Shout, The Vibrations' My Girl Sloopy, The Drifters' One Way Love, Solomon Burke's Cry To Me. Erma Franklin's Piece Of My Heart, penned by Bronx-bred Bert and fellow uptown soul master Jerry Ragovoy, reflected that passion too.
Erma was Aretha's older sister, born March 13, 1938 in Shelby, Mississippi. Like Aretha, she sang at New Bethel Baptist Church, where their father, Rev. C.L. Franklin, preached his sermons. While attending Northern High School, Erma was a member of The Cleo-Patrettes, makers of a highly obscure R&B single for Joe Von Battle's J-V-B label in 1953. Her powerful father convinced her to turn down a later entreaty to record from Berry Gordy and Billy Davis, then hoping to launch their own label, so she could enroll at Atlanta's Clark College.
Aretha crossed over to the pop field in 1960, signing with Columbia Records, and Erma followed suit, debuting on its Epic imprint the next year. Like her celebrated sister, Erma did quite a bit of pop-oriented material for Epic. She debuted in '61 with a rendition of the standard Don't Blame Me, though little sister Carolyn wrote her third Epic offering, Each Night I Cry, and she revived Lloyd Price's Have You Ever Had The Blues in '63 (Franklin sang with his orchestra for a time). Her Al Kasha-produced Epic LP 'Her Name Is Erma' contained an array of pop chestnuts and three Johnny Ace remakes.
After a '65 one-off for Price's Double-L logo, Berns signed Franklin to his Shout logo, a subsidiary of Bang Records, which he'd launched with Jerry Wexler and the Ertegun brothers. Erma's 1967 Shout debut, an update of Jimmy Reed's blues Big Boss Man, was followed by the spine-tingling Piece Of My Heart, boasting a magnificently controlled Franklin reading totally at odds with Janis Joplin's histrionic cover. Piece went to #10 R&B and #62 pop, though Erma's two Shout follow-ups missed entirely.
Gravitating to Chicago producer Carl Davis after Berns' untimely demise, Erma cut Gotta Find Me A Lover (24 Hours A Day), a 1969 R&B chart item on Brunswick. But three encores went nowhere, and during the '70s she began to put that college education to good use. Franklin died September 7, 2002 of throat cancer at age 64.
- Bill Dahl -
Various - Sweet Soul Music
Various - Sweet Soul Music 30 Scorching Classics From 1967

Read more at: https://www.bear-family.de/various-sweet-soul-music-30-scorching-classics-from-1967.html
Copyright © Bear Family Records
Copyright © Bear Family Records® Alle Rechte vorbehalten. Nachdruck, auch auszugsweise, oder jede andere Art der Wiedergabe, einschließlich Aufnahme in elektronische Datenbanken und Vervielfältigung auf Datenträgern, in deutscher oder jeder anderen Sprache nur mit schriftlicher Genehmigung der Bear Family Records® GmbH.
Für die Filterung wurden keine Ergebnisse gefunden!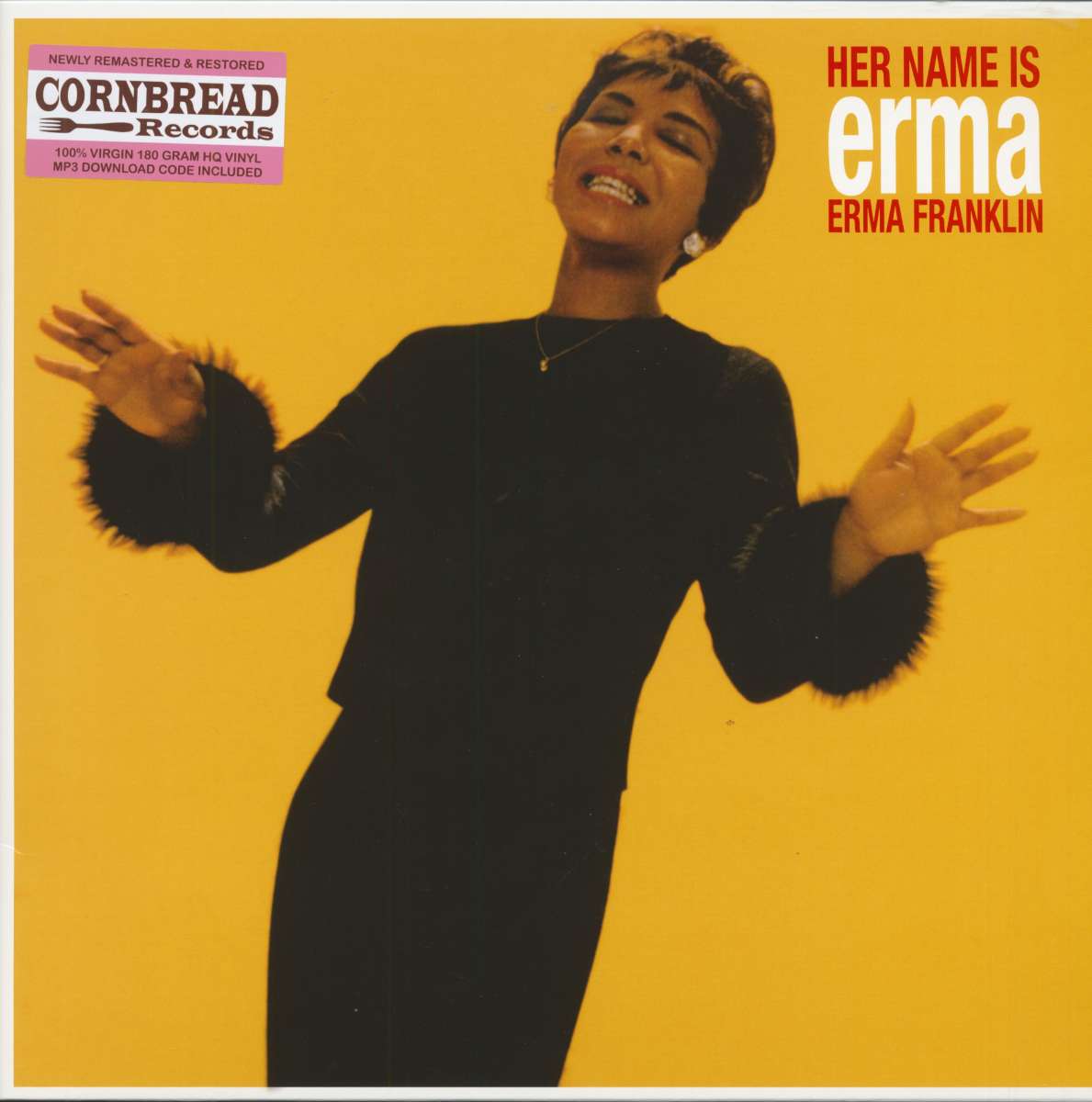 Erma Franklin: Her Name Is Erma (LP, 180g, Ltd.)
Art-Nr.: LPCRNBR16003


nur noch 1 verfügbar
Sofort versandfertig, Lieferzeit** 1-3 Werktage
(Cornbread) 14 Tracks - Neuauflage des 1962er Epic-Albums plus zwei Bonus-Tracks - Limitierte, remasterte 180g Vinyl-Edition - MP3-Download-Code inklusive. - Wenn ich singe, möchte ich die Worte besonders gut kennen. Nur so kann ich...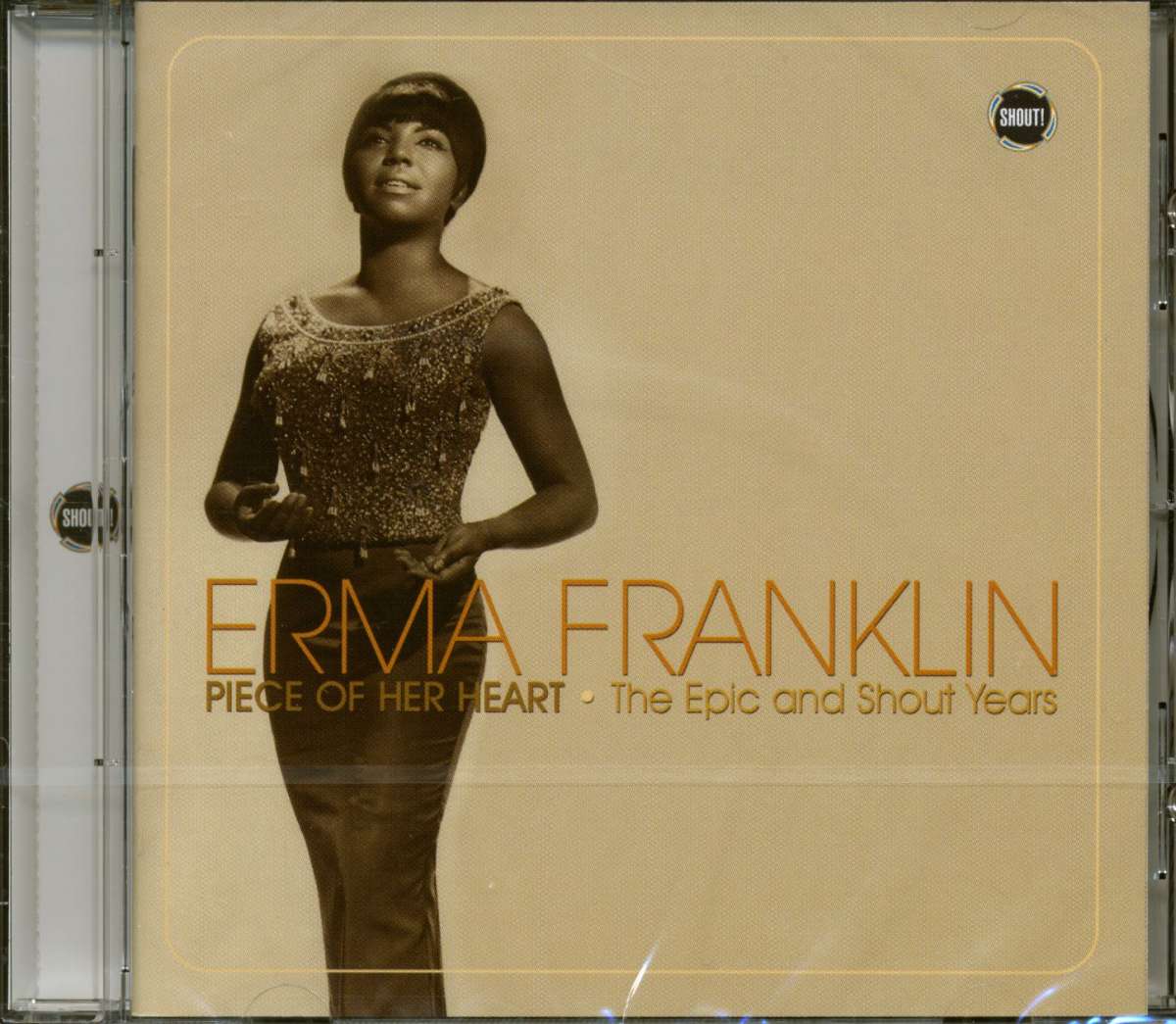 Erma Franklin: Piece Of Her Heart (CD)
Art-Nr.: CDSHOUT50


Dieser Artikel ist gestrichen und kann nicht mehr bestellt werden!
(2009/SHOUT) 26 tracks Epic/Shout 1961-68 with 8 page booklet. Superb early Soul recordings from Aretha's badly underrated sister. Includes the ultra rare 'Never Again' 'Dear Momma' a.o.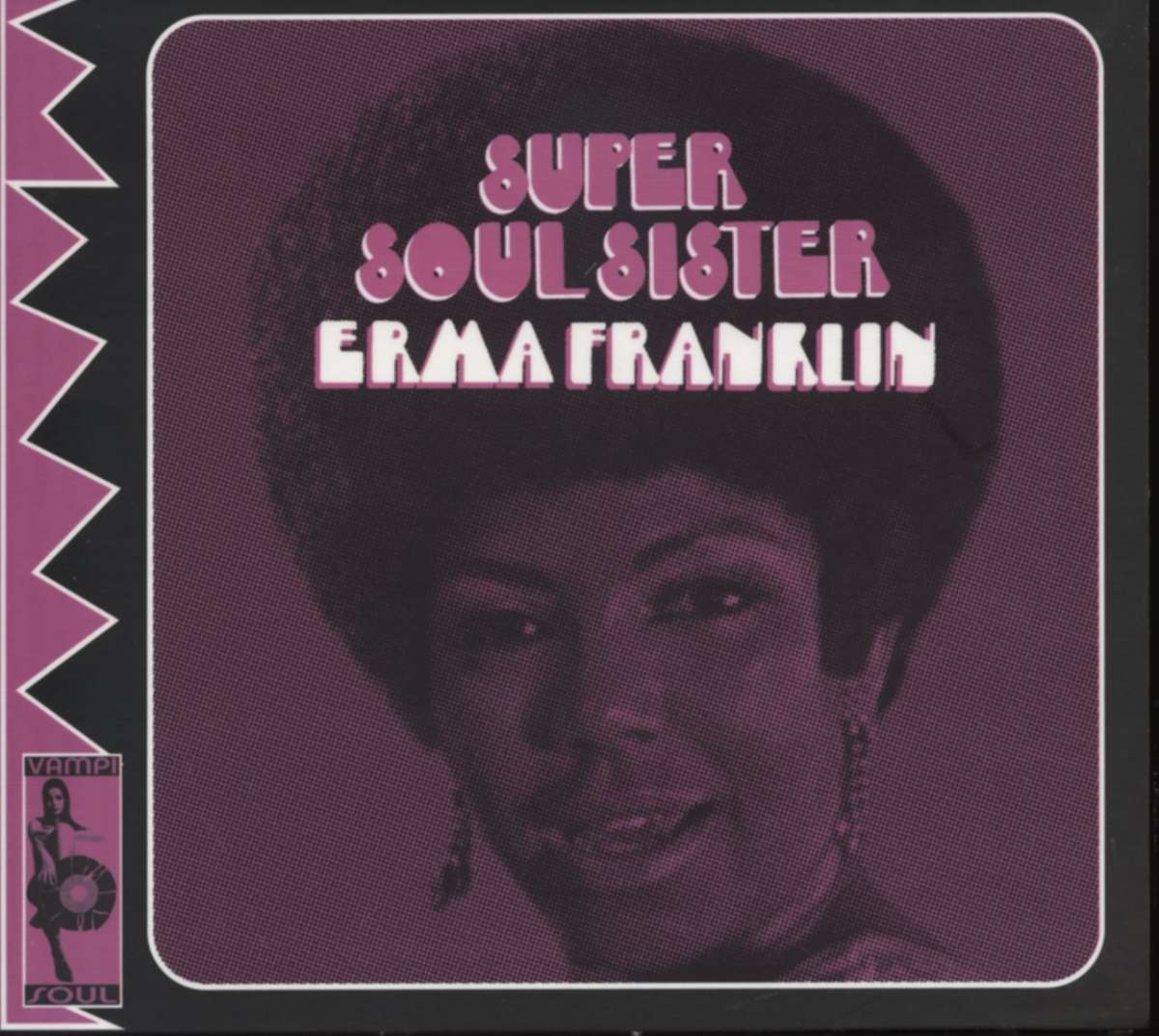 Erma Franklin: Super Soul Sister 1968-70 (digipac)
Art-Nr.: CDVAMPI029


Dieser Artikel ist gestrichen und kann nicht mehr bestellt werden!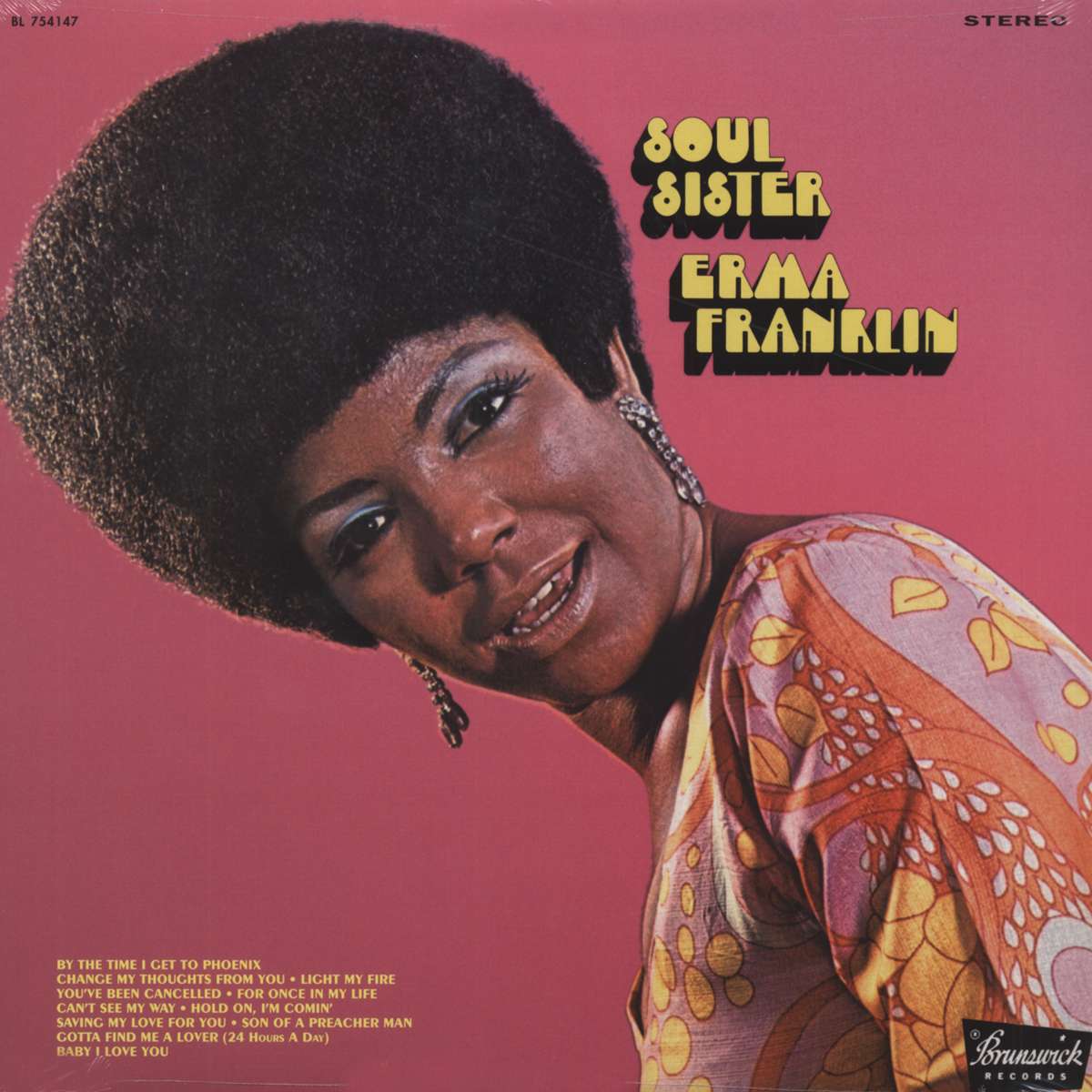 Erma Franklin: Soul Sister (Re-Issue Vinyl-LP)
Art-Nr.: LPBL754147


Dieser Artikel ist gestrichen und kann nicht mehr bestellt werden!
Die Vinyl-Schallplatte Soul Sister von Erma Franklin ist eine Wiederveröffentlichung der originalen LP von 1969.