Der Artikel wurde erfolgreich hinzugefügt.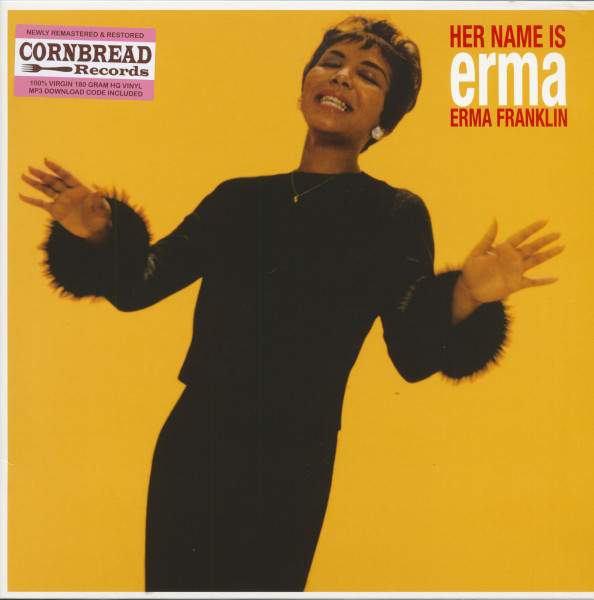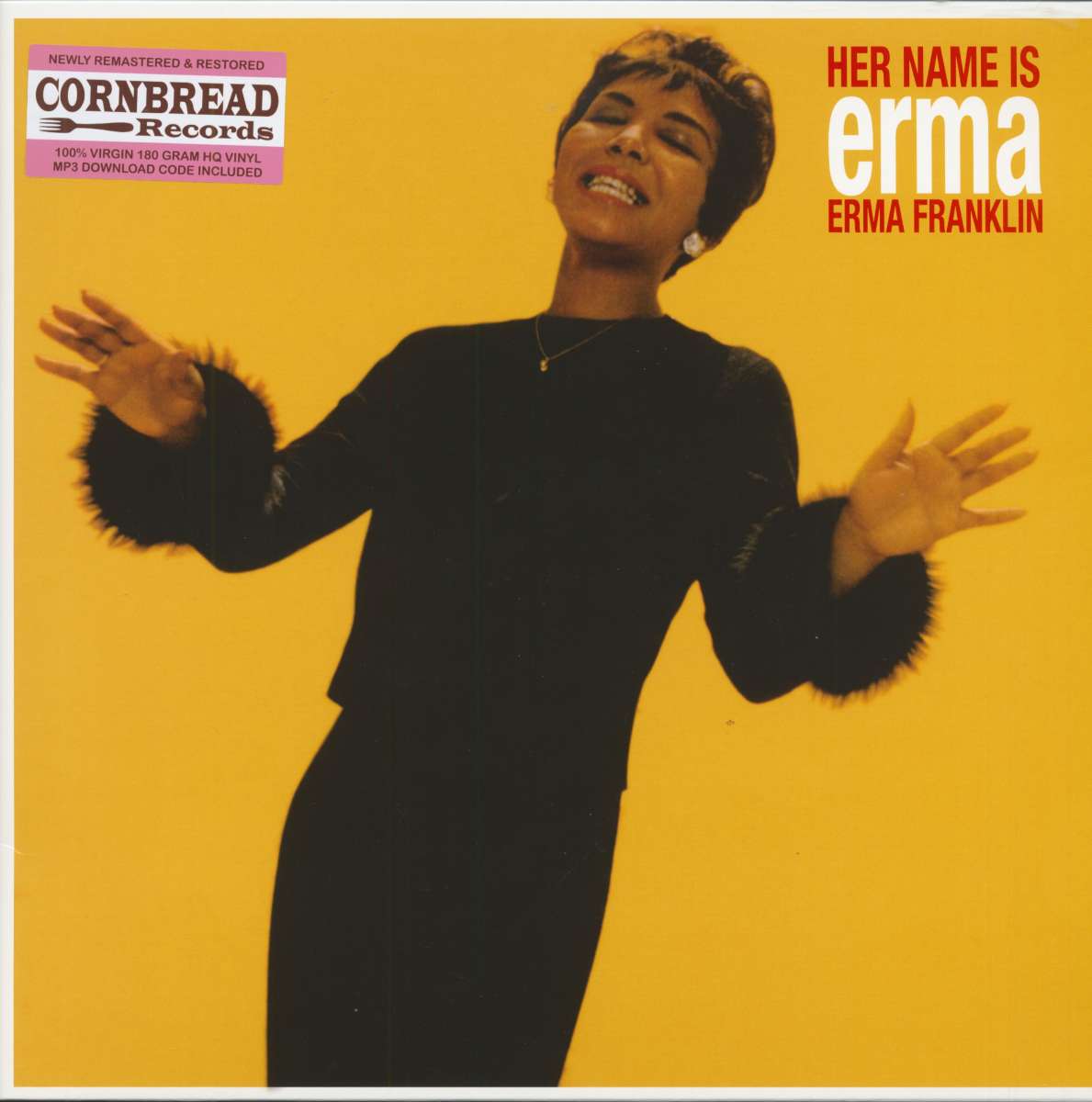 14,95 € *
19,95 € *
(25,06% gespart)
inkl. MwSt. / zzgl. Versandkosten
Sofort versandfertig, Lieferzeit** 1-3 Werktage
Artikel-Nr.:

LPCRNBR16003

Gewicht in Kg.:

0.275
(Cornbread) 14 Tracks - Neuauflage des 1962er Epic-Albums plus zwei Bonus-Tracks - Limitierte,...
mehr
Erma Franklin: Her Name Is Erma (LP, 180g, Ltd.)
(Cornbread) 14 Tracks - Neuauflage des 1962er Epic-Albums plus zwei Bonus-Tracks - Limitierte, remasterte 180g Vinyl-Edition - MP3-Download-Code inklusive.
-
Wenn ich singe, möchte ich die Worte besonders gut kennen. Nur so kann ich einer Melodie eine vollere Vorstellung geben und einem Publikum kommunizieren. Wenn du wirklich meinst, was du singst, wenn du wirklich weißt, worauf du dich einlässt, dann musst du überhaupt nicht zurückkommen. Das sind die Worte von Erma Franklin, der frischesten und aufregendsten Sängerin des Jahres.

Wie ihre Schwester, die heute berühmte Aretha Franklin, kam Erma aus den Reihen des New Bethel Baptist Church Chors in Detroit. Im vergangenen Jahr gab Aretha ein bemerkenswertes Debüt als Sängerin und Pianistin. Auch in diesem Jahr sind wir New Bethel zu Dank verpflichtet: eine weitere Tochter von Reverend C. L. Franklin wird erwachsen. Erma ist außerordentlich vielseitig. Ihr Stil reicht von der üppigen Ballade, Time after Time, bis hin zu einem harten Blues, Each Night I Cry, der übrigens von einer weiteren Franklin, der 17-jährigen Carolyn, geschrieben wurde. Erma hat den Geschmack und die Intelligenz einer überlegenen'Pop'-Sängerin, wie ihre Version von The Man I Love zeigt. Und sie ist mit der für den Blues so wichtigen tiefen Inbrunst bestärkt - hören Sie einfach It's Over, auf dem sie von der Gospelgruppe Helen Way solide unterstützt wird. Für viele Menschen wird sie wie eine Jazzsängerin klingen, vor allem in dem wunderschönen Billie Holiday-Klassiker Detour Ahead.

Erma wurde vor 23 Jahren in Shelby, Mississippi, geboren. Als sie vier Jahre alt war, zog die Familie Franklin nach Buffalo; als sie sechs Jahre alt war, zogen sie wieder nach Detroit, wo ihr Vater Minister von New Bethel wurde. Im folgenden Jahr wurde sie Stammgast im Chor ihres Vaters. Während des Besuchs der Northern High School gründete Erma eine Gesangsgruppe namens Cleo-Patrettes. Sie sangen Rhythmus und Blues und machten sich schnell einen Namen in der Region Detroit und gewannen einen All-City-Talentwettbewerb. Nach dem Abitur löste sich die Gruppe auf. Erma wird die Ex-Cleo-Patrettes wahrscheinlich an ihre alten Rhythmus-, M- und Bluestage mit Hello Again, What Kind of Girl und einem Song, der mit dem legendären Johnny Ace, Pledging My Love verbunden ist, erinnern. Nach der High School bereiste Erma das Land für zwei Jahre in der Gospelgruppe ihres Vaters.

Die Tour hat viel Spaß gemacht", erinnert sich Erma, "aber es war sehr anstrengend, denn die meisten unserer Shows waren One-Night-Shows. Aber es war eine lehrreiche Erfahrung." Vor zwei Jahren entschied sich Erma für eine eher orthodoxe Ausbildung: Sie schrieb sich am Clark College in Atlanta ein, wo sie jetzt ihren Schwerpunkt in Betriebswirtschaft hat. Doch sie verfolgt weiterhin ihr Hauptziel: Am Wochenende singt sie in einem Nachtclub in Atlanta. Ich will singen", sagt Erma, "weil ich denke, dass ich das am besten kann." (Billy James)


Artikeleigenschaften von

Erma Franklin: Her Name Is Erma (LP, 180g, Ltd.)
Albumtitel:

Her Name Is Erma (LP, 180g, Ltd.)

Genre

R&B, Soul

Geschwindigkeit

33 U/min

Plattengröße

LP (12 Inch)

Record Grading

Mint (M)

Sleeve Grading

Mint (M)

Vinyl weight

180g Vinyl

Artikelart

LP

EAN:

8592735004597

Gewicht in Kg:

0.275
Franklin, Erma - Her Name Is Erma (LP, 180g, Ltd.)

LP 1
01
Hello Again
02
Ev'rytime We Say Goodbye
03
What Kind Of Girl (Do You Think I Am?)
04
Don't Blame Me
05
Detour Ahead
06
Time After Time
07
I Don't Want No Mama's Boy (bonus track)
08
It's Over
09
Never Let Me Go
10
Each Night I Cry
11
Saving My Love For You
12
Pledging My Love
13
The Man I Love
14
Have You Ever Heard The Blues? (bonus track)
Erma Franklin Piece Of My Heart Erma Franklin Piece Of My Heart New York...
mehr
"Erma Franklin"
Erma Franklin
Piece Of My Heart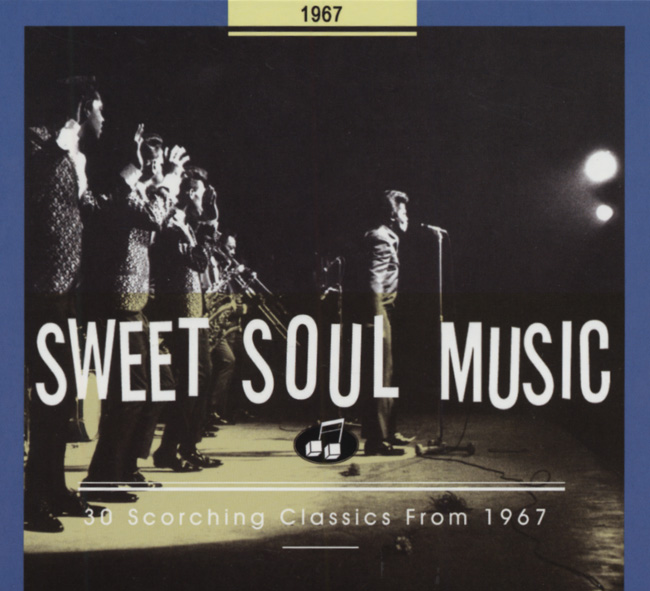 Erma Franklin
Piece Of My Heart
New York producer Bert Berns incorporated Latin progressions and tempos into some of his greatest soul triumphs: The Jarmels' A Little Bit Of Soap, The Isley Brothers' Twist And Shout, The Vibrations' My Girl Sloopy, The Drifters' One Way Love, Solomon Burke's Cry To Me. Erma Franklin's Piece Of My Heart, penned by Bronx-bred Bert and fellow uptown soul master Jerry Ragovoy, reflected that passion too.
Erma was Aretha's older sister, born March 13, 1938 in Shelby, Mississippi. Like Aretha, she sang at New Bethel Baptist Church, where their father, Rev. C.L. Franklin, preached his sermons. While attending Northern High School, Erma was a member of The Cleo-Patrettes, makers of a highly obscure R&B single for Joe Von Battle's J-V-B label in 1953. Her powerful father convinced her to turn down a later entreaty to record from Berry Gordy and Billy Davis, then hoping to launch their own label, so she could enroll at Atlanta's Clark College.
Aretha crossed over to the pop field in 1960, signing with Columbia Records, and Erma followed suit, debuting on its Epic imprint the next year. Like her celebrated sister, Erma did quite a bit of pop-oriented material for Epic. She debuted in '61 with a rendition of the standard Don't Blame Me, though little sister Carolyn wrote her third Epic offering, Each Night I Cry, and she revived Lloyd Price's Have You Ever Had The Blues in '63 (Franklin sang with his orchestra for a time). Her Al Kasha-produced Epic LP 'Her Name Is Erma' contained an array of pop chestnuts and three Johnny Ace remakes.
After a '65 one-off for Price's Double-L logo, Berns signed Franklin to his Shout logo, a subsidiary of Bang Records, which he'd launched with Jerry Wexler and the Ertegun brothers. Erma's 1967 Shout debut, an update of Jimmy Reed's blues Big Boss Man, was followed by the spine-tingling Piece Of My Heart, boasting a magnificently controlled Franklin reading totally at odds with Janis Joplin's histrionic cover. Piece went to #10 R&B and #62 pop, though Erma's two Shout follow-ups missed entirely.
Gravitating to Chicago producer Carl Davis after Berns' untimely demise, Erma cut Gotta Find Me A Lover (24 Hours A Day), a 1969 R&B chart item on Brunswick. But three encores went nowhere, and during the '70s she began to put that college education to good use. Franklin died September 7, 2002 of throat cancer at age 64.
- Bill Dahl -
Various - Sweet Soul Music
Various - Sweet Soul Music 30 Scorching Classics From 1967

Read more at: https://www.bear-family.de/various-sweet-soul-music-30-scorching-classics-from-1967.html
Copyright © Bear Family Records
Bewertungen lesen, schreiben und diskutieren...
mehr
Kundenbewertungen für "Her Name Is Erma (LP, 180g, Ltd.)"
Bewertung schreiben
Bewertungen werden nach Überprüfung freigeschaltet.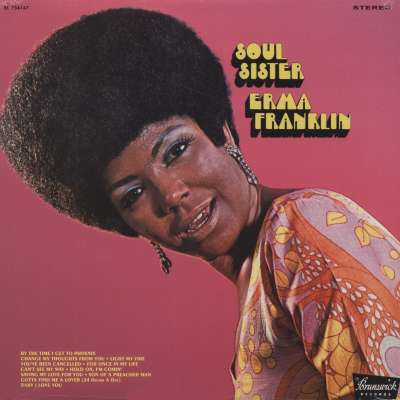 Erma Franklin: Soul Sister (Re-Issue Vinyl-LP)
Art-Nr.: LPBL754147


Dieser Artikel ist gestrichen und kann nicht mehr bestellt werden!