Der Artikel wurde erfolgreich hinzugefügt.
15,95 € *
16,95 € *
(5,9% gespart)
inkl. MwSt. zzgl. Versandkosten
Sofort versandfertig, Lieferzeit** 1-3 Werktage
Artikel-Nr.:

CDCHD769

Gewicht in Kg.:

0.1
(Ace Records) 25 Tracks mit farbigem Booklet Wie in den Topless Dance Clubs von San Franciscos...
mehr
Bobby Freeman: C'mon And S-W-I-M With Bobby Freeman (CD)
(Ace Records) 25 Tracks mit farbigem Booklet

Wie in den Topless Dance Clubs von San Franciscos North Beach zu hören, markierte C'Mon And Swim' von 1964 eine willkommene Rückkehr in die Hitparade des lokalen Rock'n'Roll-Pioniers Bobby Freeman. Erstmals werden hier die Aufnahmen des Sängers für das Autumlabel gesammelt, das auch die Entstehung eines frühreifen Sly Stone als Autor, Arrangeur und Produzent auf allen Seiten dokumentiert.

Bobby Freeman's C'mon & Swim rollte im Sommer 1964 an die Spitze der US-Hitparade, auf dem Höhepunkt der oben ohne Tänzer-Kontroverse in San Francisco. Nach einigen Jahren von Twist, Watusi und Püree Potatoes sowie dem jüngsten Ansturm der britischen Invasion hätte das amerikanische Plattenkäuferpublikum normalerweise eine weitere alte Tanzmode abgelehnt, aber der ansteckende Groove von C'mon & Swim und sein frischer, vitaler Sound sorgten für eine Monsterplatte.

Es war auch ein willkommener Wiederaufstieg für den talentierten Freeman, dessen Karriere seit seinem bahnbrechenden nationalen Hit Do You Wanna Dance 1958 verebbt und geflossen war. Die Rückkehr des Sängers in die Charts war zum Teil auf die Schirmherrschaft von Tom Donahue und Bob Mitchell zurückzuführen, den beliebten SF-Deejays und Eigentümern des neu gegründeten Herbstlabels, die mit "Swim" fast schon beim ersten Versuch einen großen Erfolg hatten.

Dies ist das erste Mal auf CD für Freemans klassische Herbst-LP C'mon And S-W-I-M und der erste richtige Überblick über seine Zeit beim Label. Im Gegensatz zu so vielen anderen tanzorientierten Veröffentlichungen dieser Zeit ist das gesamte Herbstmaterial von Freeman sowohl in Bezug auf die Komposition als auch auf die Performance stark. Neben Rockern wie Do The Monkey, die sich an die Diskothek richten, gibt es viele groovige und intelligente Uptown R&B-Produktionen, die alle von dem vielseitigen Sänger mit absoluter Leichtigkeit bearbeitet werden.

Es sollte nicht überraschen, dass dies auf die überwältigende Präsenz von Sylvester Stewart, auch bekannt als der junge und frühreife Sly Stone, als Produzent, Arrangeur, Songwriter und Musiker auf praktisch jedem Track zurückzuführen ist. Diese Disc ist daher ein großartiger Begleiter zu unserer früheren Retrospektive von Slys Herbstjahren, Precious Stone (CDCHD 539). C'mon And S-W-I-M enthält das komplette 1964er Album sowie alle großen Nicht-LP-Seiten wie Friends, Cross My Heart und Bobbys coole Version von Jackie Lee's The Duck. Ebenfalls enthalten sind acht alternative Aufnahmen und unveröffentlichte Tracks - meist schlaue Kompositionen -, die einen faszinierenden Einblick in die Zusammenarbeit zwischen Künstler und Produzent geben. Wir haben sogar viele unterhaltsame Studio-Spötteleien hinter uns, um diesen Punkt weiter zu veranschaulichen.

Bobby war sich der Bedeutung der Schwimmjahre sowohl für seine als auch für die Karriere von Sly bewusst und gab freundlicherweise ein seltenes, ausführliches Interview für die Liner Note, die vollgepackt ist mit Fotos und Erinnerungsstücken aus der Herbstzeit. Aber hey, warte mal eine Minute. Komm schon und S-W-I-M ist nicht nur eine Geschichtsstunde, es ist auch eine swingende Party-Disc. Also kommt alle her, kommt rein, Bobby wird euch zeigen, wie man das Schwimmen macht.....

Von Alec Palao




Artikeleigenschaften von

Bobby Freeman: C'mon And S-W-I-M With Bobby Freeman (CD)
Albumtitel:

C'mon And S-W-I-M With Bobby Freeman (CD)

Genre

Rock'n'Roll

Artikelart

CD

EAN:

0029667176927

Gewicht in Kg:

0.1
Freeman, Bobby - C'mon And S-W-I-M With Bobby Freeman (CD)

CD 1
01
C'Mon And Swim
02
Do The Monkey
03
Good Lovin'
04
Ya Ya
05
Speedo (The Monkey Man)
06
I'll Never Fall In Love Again
07
C'Mon And Swim
08
Walkin' The Dog
09
Work Song
10
Money (That's What I Want)
11
That Little Old Heartbreaker Me
12
S-W-I-M
13
Come To Me
14
I'll Never Fall In Love Again
15
Friends
16
The Duck
17
Cross My Heart
18
Dance All Night
19
Ain't That Lovin' You Baby
20
Every Dog Has Its Day
21
Lucille
22
Swing Me
23
Honest
24
S-W-I-M
25
That Little Old Heartbreaker Me
Bobby Freeman Do You Wanna Dance Bobby Freeman Do You Wanna Dance Still among us...
mehr
"Bobby Freeman"
Bobby Freeman
Do You Wanna Dance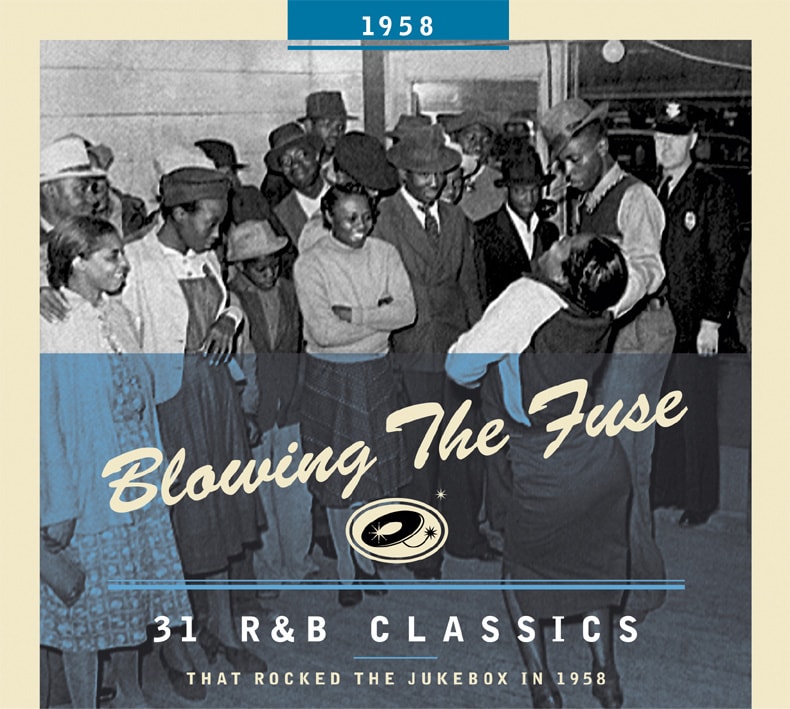 Bobby Freeman
Do You Wanna Dance
Still among us and still vigorous as of this writing, Bobby Freeman has had a long involvement in popular music that began in his hometown of Oakland, California. He was born on June 13, 1940, and grew up with his grandmother, who had been a dancer on Pacific cruise ships. Bobby joined a group called the Romancers, who began their recording career for Dootsie Williams, but left the group early in 1957. Still in high school, he joined another group, the Vocaleers, and impressed a local dee-jay, Jim Hawthorne from KYA. Hawthorne brought them to Coast Recorders in San Francisco to make a demo tape, but only Bobby wanted to take up the offer.
Bobby brought along a song he'd written two years earlier, Do You Wanna Dance, and hammered it out at the piano, making up some of the words as he went along. Hawthorne saw the song's potential and encouraged Bobby to record it. The conga-like sound was a drummer beating on empty drum cases, and some sources say that the pianist on the session was William 'Skip' Rose, who later worked with Charlie Musselwhite. Bobby remembered that after he'd ended the song, Hawthorne pointed to the drummer and motioned to him to start over again. Bobby then tacked on another three verses.
Hawthorne gave the tape to veteran songwriter and Jubilee Records A&R man Morty Palitz, who was reportedly in San Francisco on his honeymoon. Palitz gave it to Jerry Blaine, president of Josie/Jubilee Records. Blaine added a few overdubs, including guitarist Billy Mure, and released the record in March 1958. By summer it was ascending the charts, on its way to #5. Freeman's record wasn't a hit in England, but in 1962, Cliff Richard's revival nearly topped the charts, and in the United States it charted again for five artists (a record surpassed only by Unchained Melody). Del Shannon made a hit out of it in 1964, the Beach Boys in '65, the Mamas & the Papas in '68, Bette Midler in '73, and the Ramones in 1978.
Various - Blowing The Fuse 1958 - Classics That Rocked The Jukebox

Read more at: https://www.bear-family.de/various-blowing-the-fuse-1958-classics-that-rocked-the-jukebox.html
Copyright © Bear Family Records
Bewertungen lesen, schreiben und diskutieren...
mehr
Kundenbewertungen für "C'mon And S-W-I-M With Bobby Freeman (CD)"
Bewertung schreiben
Bewertungen werden nach Überprüfung freigeschaltet.
Weitere Artikel von Bobby Freeman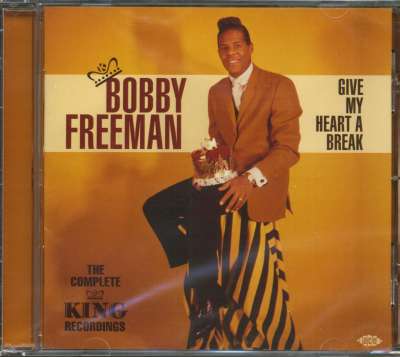 Bobby Freeman: Give My Heart A Break - The Complete King...
Art-Nr.: CDCHD1232


Sofort versandfertig, Lieferzeit** 1-3 Werktage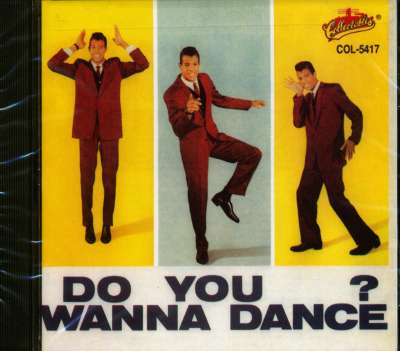 Bobby Freeman: Do You Wanna Dance (CD)
Art-Nr.: CDCOL5417


Sofort versandfertig, Lieferzeit** 1-3 Werktage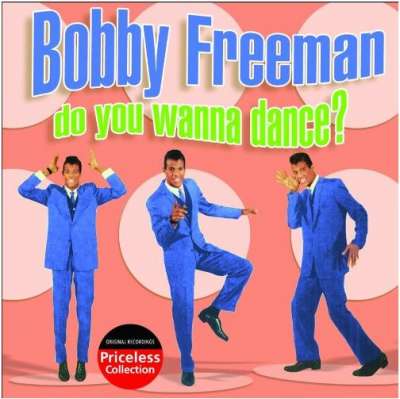 Bobby Freeman: Do You Wanna Dance
Art-Nr.: CDCOL9939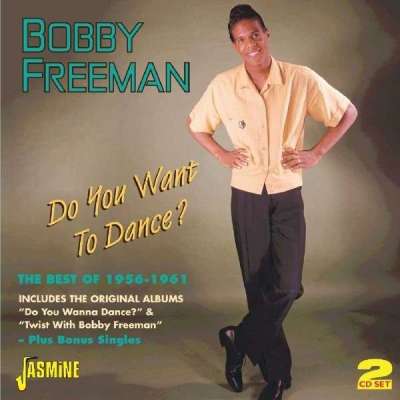 Bobby Freeman: Do You Want To Dance (2-CD)
Art-Nr.: CDJAS732


Sofort versandfertig, Lieferzeit** 1-3 Werktage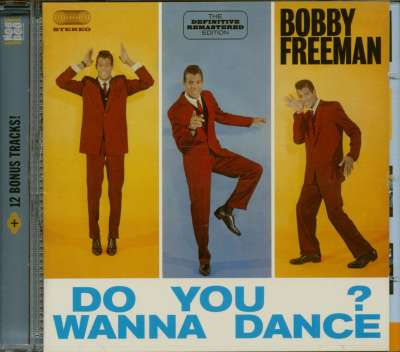 Bobby Freeman: Do You Wanna Dance (CD)
Art-Nr.: CD263461


Sofort versandfertig, Lieferzeit** 1-3 Werktage