Wer war/ist

Henry Gray

? - CDs, Vinyl LPs, DVD und mehr
Henry Gray
Henry Gray had been born in Kenner outside New Orleans in 1925, but he was raised in Alsen, just north of Baton Rouge and after some years in the north he came back to settle in Baton Rouge in 1968. By that time, he was a veteran of the Howlin' Wolf band and had played piano for all the stars of the Chicago blues scene. Tired of the touring life he became a roofer for the parish school board by day and an occasional musician by night. He formed the Cats with drummer Zack 'The Cat' Gaines. When things stabilized for Gray in Baton Rouge, he took to playing organ as often as piano. In 1970 he recorded for Jay Miller's BLUES UNLIMITED label and for ARHOOLIE and started to appear at all the local jazz and blues festivals.
On this solo performance, just piano and vocal, Gray confirms his mastery of the barrelhouse piano blues and sings with a quality that belies his limited chances as a recorded singer.
From 1977, Gray started to accept offers to tour in Eu- rope on the back of recordings for a German label, BLUEBEAT. Since then, he has been in demand at festi- vals across the United States and Europe and has recorded albums for specialist labels like BLIND PIG, WOLF, TELARC, BLUE HOUSE, LUCKY CAT, and HIGHTONE. He appeared in Martin Scorsese's PBS series 'The Blues,' and in 2006 he was awarded the National Her- itage Fellowship Award by the National Endowment for the Arts. At the time of this writing, he is still playing.
© Bear Family Records
Extract from: Various Artists - Blues Kings Of Baton Rouge (2-CD) - BCD17512
https://www.bear-family.de/various-bear-family-records-blues-kings-of-baton-rouge-2-cd.html
Copyright © Bear Family Records® Alle Rechte vorbehalten. Nachdruck, auch auszugsweise, oder jede andere Art der Wiedergabe, einschließlich Aufnahme in elektronische Datenbanken und Vervielfältigung auf Datenträgern, in deutscher oder jeder anderen Sprache nur mit schriftlicher Genehmigung der Bear Family Records® GmbH.
Für die Filterung wurden keine Ergebnisse gefunden!
Henry Gray & Bob Corritore: Cold Chills (CD)
Art-Nr.: CDSWMA17


nur noch 1 verfügbar
Sofort versandfertig, Lieferzeit** 1-3 Werktage
(SWMAF) 15 tracks Der legendäre Blues-Piano-Meister Henry Gray arbeitet seit 1996 mit dem Mundharmonika-Ass Bob Corritore zusammen. Diese Sammlung bietet 15-Songs von einigen der großartigen Sessions, bei denen die beiden...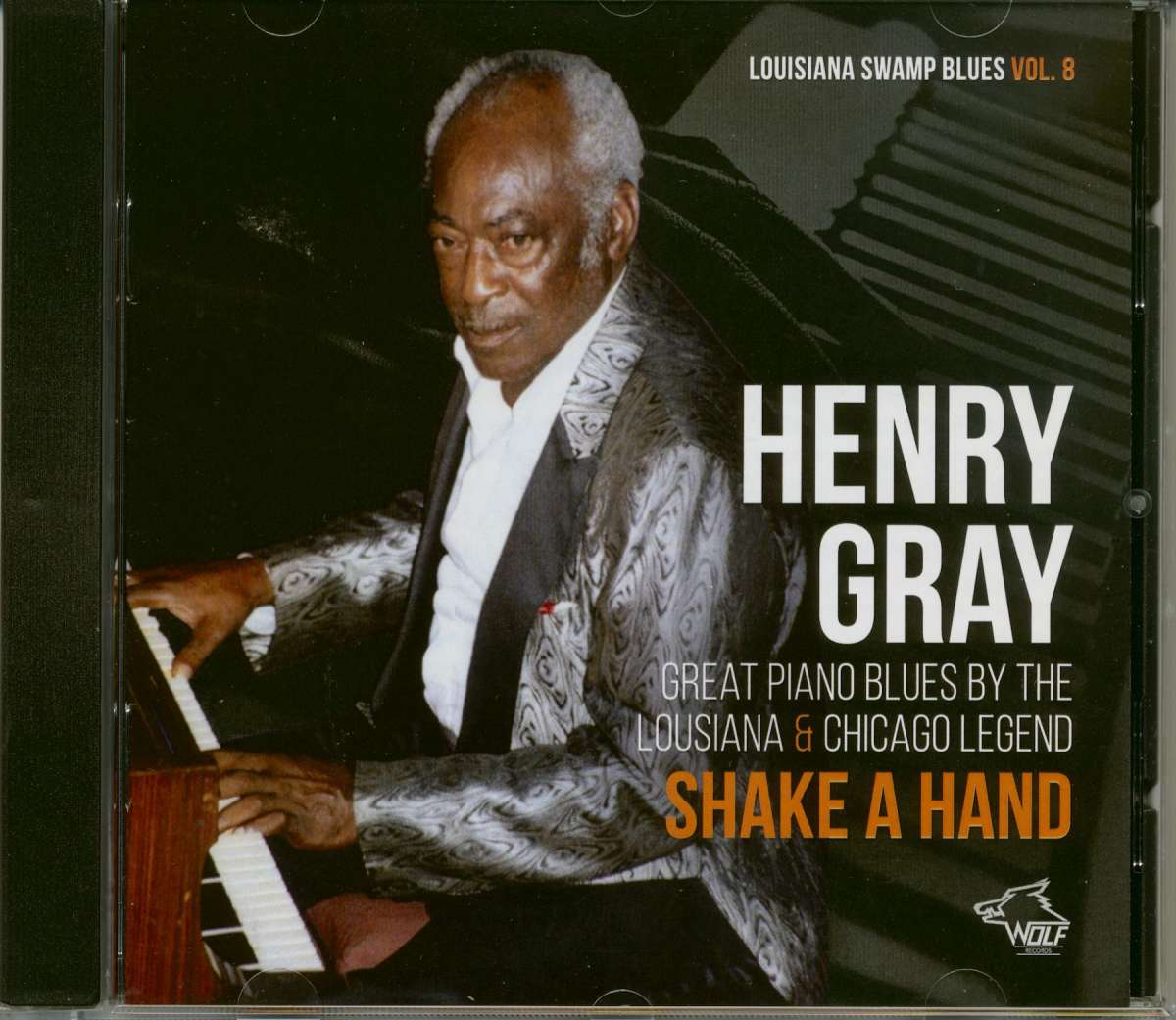 Henry Gray: Shake A Hand (CD)
Art-Nr.: CD120634


nur noch 1 verfügbar
Sofort versandfertig, Lieferzeit** 1-3 Werktage
(2016/Wolf) 18 tracks Großartiger Piano-Blues von der Louisiana- und Chicago-Legende Henry Gray. Die Songs stammen aus 6 verschiedenen Konzerten und einer Studio-Session aus den Jahren 1994 - 1995. Feat: Derek Holt - gtr, Big Mo - gtr,...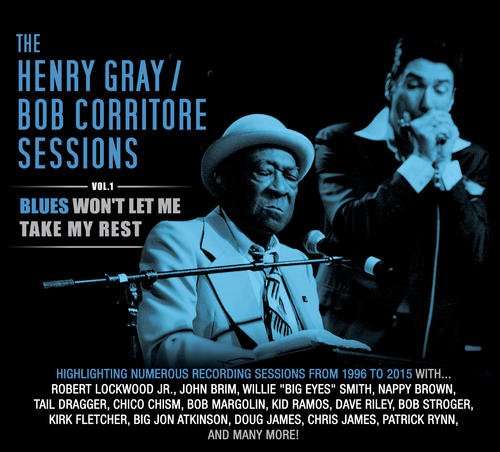 Henry Gray & Bob Corritore: Blues Won't Let Me Take My Rest
Art-Nr.: CDDGP169


Artikel muss bestellt werden
(2015/Delta Groove) 14 tracks. Der legendäre Blues-Pianist Henry Gray hat mit Harmonika -Ass Bob Corritore seit 1996 zusammengearbeitet Dieser erste Teil präsentiert eine 14 Song-Auswahl über einen Zeitraum von 19 Jahren. Feat.: Robert...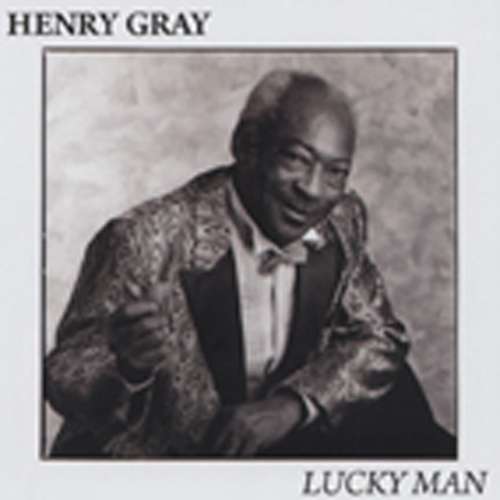 Henry Gray: Lucky Man
Art-Nr.: CDBP8013


Artikel muss bestellt werden
(1990 'Blind Pig') (35:49/12) Erstmals auf CD veröffentlichte späte Chicago-Aufnahmen des für seine Zusammenarbeit mit Howlin' Wolf bekannten Pianisten aus dem Süden, der 1968 wieder nach Louisiana zog. 1990 war dies die erste...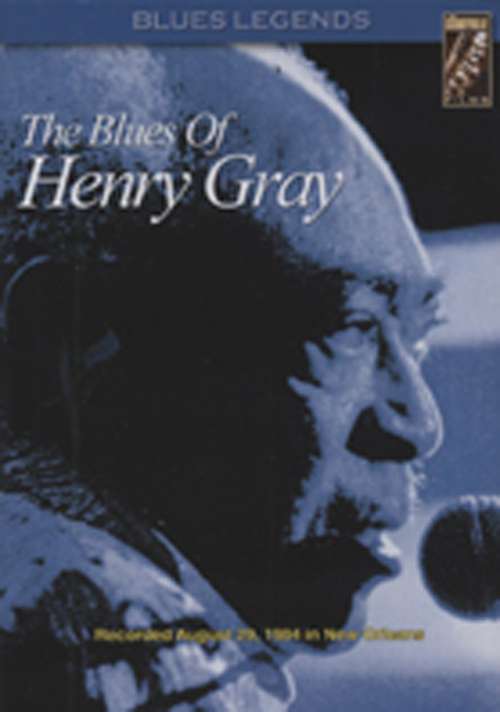 Henry Gray: Blues Of
Art-Nr.: DVD6047


Dieser Artikel ist gestrichen und kann nicht mehr bestellt werden!
(1984 'Storyville') (30 min.) 'Recorded and filmed in New Orleans - August 29, 1984' - Henry Gray, Jahrgang 1925, kennt man am besten als langjährigen Pianisten in Howlin' Wolfs Band. Ende der 60er ging er zurück in seine Heimat...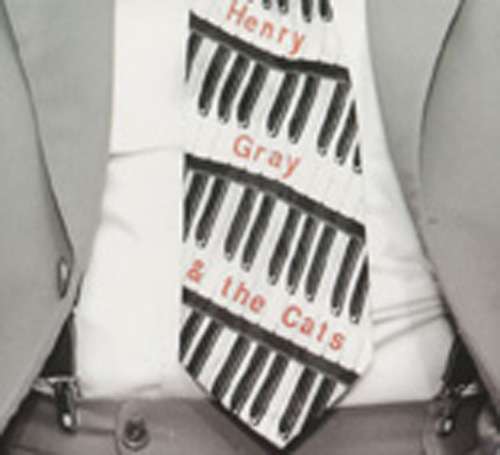 Henry Gray & The Cats: Times Are Gettin' Hard
Art-Nr.: CDLC1005


Dieser Artikel ist gestrichen und kann nicht mehr bestellt werden!
(2009 'Lucky Cat') (56:55/15) Der 1925 in Louisiana geborene Pianist kam nach dem Zweiten Weltkrieg nach Chicago, spielte in den 50ern mit allen namhaften Musikern und arbeitete von 1956 bis 1968 in der Band von Howlin' Wolf. Auf diesem...