Wer war/ist

The J. Geils Band

? - CDs, Vinyl LPs, DVD und mehr
The J. Geils Band
(You Are My) Leanin Tree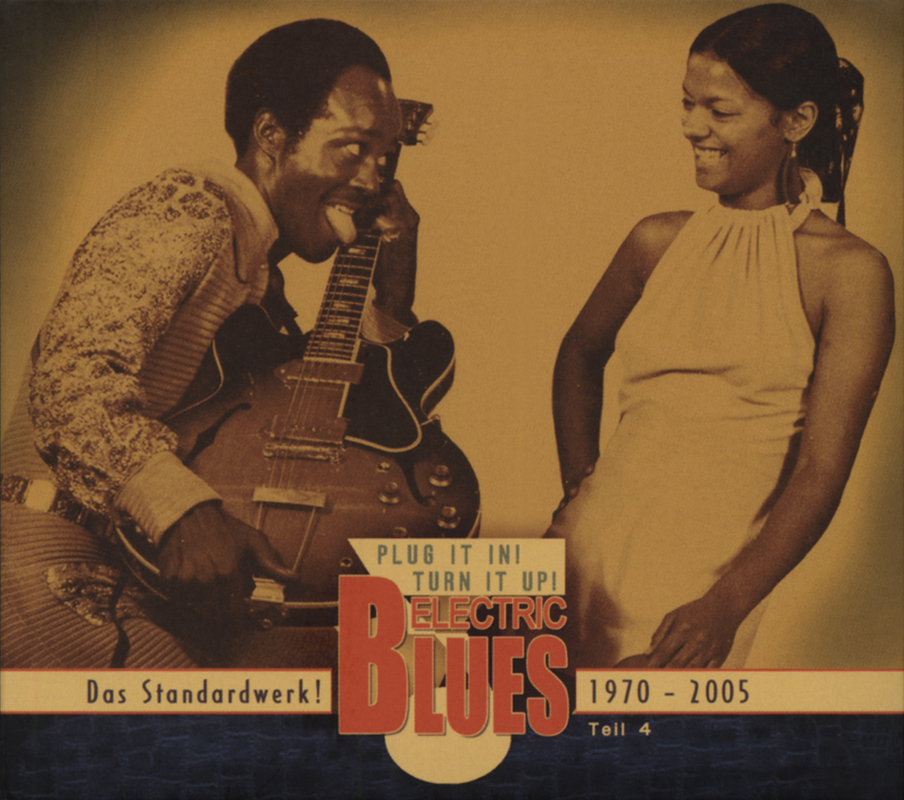 The J. Geils Band
Homework
Die Gegend um Boston war nicht gerade eine Bluesrock-Hochburg, aber die J. Geils Band tat ihr Bestes, um das zu ändern. Die Gruppe wurde Mitte der 60er-Jahre von dem Gitarristen John Geils, dem Bassisten Danny 'Dr. Funk' Klein und dem Bluesharper Richard Salwitz, der unter dem herausfordernden Bühnennamen Magic Dick auftrat, ursprünglich als akustische Bluesformation gegründet. Ergänzt um den Drummer Stephen Jo Bladd, um Leadsänger Peter Wolf und den Organisten Seth Justman, wechselten sie bald ins elektrische Lager.
1970 unterschrieb die J. Geils Band bei Atlantic Records und veröffentlichte ihr gleichnamiges Debütalbum. Die Jungs bewiesen von Anfang an einen guten Geschmack bei der Auswahl ihrer Covertitel, zumeist unbekannte Blues- und Soulnummern. So fanden sich auf dieser ersten LP Neuaufnahmen von Big Walter Prices Pack Fair And Square, das gerissene Motown-Juwel First I Look At The Purse von den Contours, Albert Collins' frostiger Instrumentaltitel Sno-Cone sowie Homework, das im Original 1962 auf der einzigen Single erschien, die Duke Records aus Houston vom linkshändigen Chicagoer Gitarristen Otis Rush herausbrachte. Geschrieben von Rush, dem Duke/Peacock-Promotionmann Dave Clark und dem Sänger Al Perkins (der Mitte der 60er seine eigene Version für U.S.A. Records aufnahm), hätte der Song eigentlich ein Karrieresprungbrett für Rush sein müssen, hatte aber offensichtlich den umgekehrten Effekt.
"Ich war fünf Jahre bei Duke unter Vertrag. Ich habe eine Platte aus ihnen rausgekriegt", sagtRush. "Das war eine Schande, fünf Jahre. Diese Leute wollten meistens die Künstler an sich binden und aus dem Verkehr ziehen. Sie aufnehmen und einfach wegstellen. Es gab keinerlei Kontrolle in der Musikwelt."
Der J. Geils Band erging es bei Atlantic wesentlich besser. Dieses Debüt kam Anfang 1971 bereits in die unteren Ränge der Charts, und die Band verbesserte ihre Platzierungen danach kontinuierlich: Später im Jahr mit ihrer zweiten LP 'The Morning After' (aus der ihre erste Chartsingle ausgekoppelt wurde, ein Remake von Looking For A Love von den Valentinos), 'Live – Full House' 1972 (mitgeschnitten in Detroit, wo die Band besonders beliebt war) und 1973 'Bloodshot'.
Ihren größten Erfolg konnte die Gruppe feiern, nachdem sie zu EMI America wechselte und ihre Bar-Band-Wurzeln gegen einen moderneren Rockstil tauschte. Ihre Single Centerfold erreichte Anfang 1982 die Spitze der Hitparade und Freeze-Frame kam kurz danach auf Platz 4 (die 'Freeze-Frame'-LP toppte die Albumcharts und erlangte Platin-Status). Wolf ging 1983 seine eigenen Wege, aber die Band hielt noch bis 1985 durch, zumeist mit Justman am Mikrofon. Seitdem kam die Band immer mal wieder zusammen; Geils und Magic Dick widmeten sich Anfang der 90er-Jahre in einer Formation namens Bluestime wieder ihren Blueswurzeln.
Various - Electric Blues
Plug It In! Turn It Up! Vol.4 Electric Blues 1970 - 2005 (Deutsch)

Read more at: https://www.bear-family.de/various-electric-blues-plug-it-in-turn-it-up-vol.4-electric-blues-1970-2005-deutsch.html
Copyright © Bear Family Records
Weitere Informationen zu The J. Geils Band auf de.Wikipedia.org
Für die Filterung wurden keine Ergebnisse gefunden!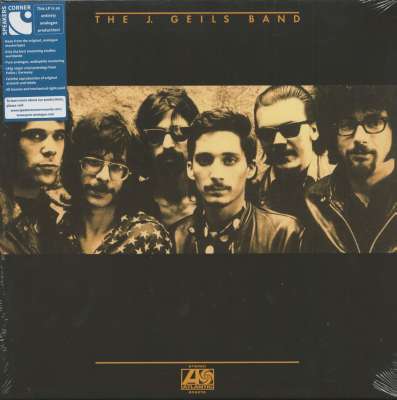 The J. Geils Band: The J. Geils Band (LP, 180g Vinyl)
Art-Nr.: LPSD8275


Sofort versandfertig, Lieferzeit** 1-3 Werktage
(Speakers Corner) - 11 Tracks Neuauflage des 1970er 'Atlantic' LP-Albums - Gemastert von den originalen, analogen Mastertapes.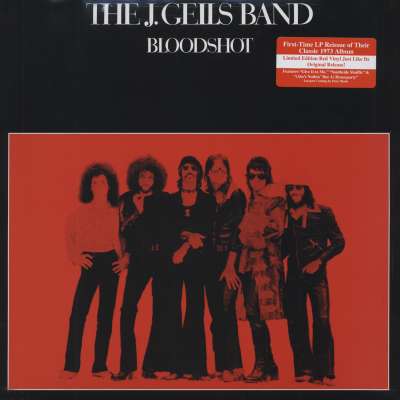 J. Geils Band: Bloodshot (Colored Vinyl)
Art-Nr.: LPRGM0306


Artikel muss bestellt werden
(2015/Real Gone) 9 tracks. Their classic 1973 album.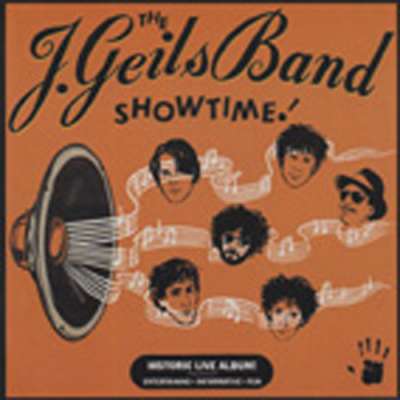 J.GEILS BAND: Showtime
Art-Nr.: CDBGOCD264


Artikel muss bestellt werden
(1982 'EMI Records') (48:03/11) 'Live at The Pine Knob Music Theater, Detroit, MI. Sept. 1982' - J. GEILS - gtr, PETER WOLF - voc, MAGIC DICK - hca, SETH JUSTMAN - kbds, DANNY KLEIN - bass, STEPHEN JO BLADD - drums.