Der Artikel wurde erfolgreich hinzugefügt.
Benachrichtigen Sie mich, sobald der Artikel lieferbar ist.
inkl. MwSt. / zzgl. Versandkosten
Artikel derzeit nicht verfügbar, Lieferfristen von bis zu 2-3 Wochen sind zu erwarten. (soweit verfügbar beim Lieferanten - kann schneller gehen, manchmal aber leider auch nicht)
Artikel-Nr.:

LPSEW003

Gewicht in Kg.:

0.3
(Ace Records) 9 Tracks - Millie Jackson's love triangle masterpiece back on...
mehr
Millie Jackson: Caught Up (LP)
Millie Jackson's love triangle masterpiece back on vinyl.
The return to LP format restores the framework of Millie Jackson's thematic musical saga: her perception of the affair with Mr Jody is related on Side One, while Mrs Jody's experience is related on Side Two. Millie draws a crooked line back to the mythic, habitual ladies' man "Jody", as outlined in 1920s and 30s blues recordings such as 'Joe The Grinder' and 'Joe Grind'. During the 1970s the inveterate lover man returned in Johnnie Taylor's 'Jody's Got Your Girl And Gone', Bobby Newsome's 'Jody Come Back And Get Your Shoes' and other songs but the character was not referenced for the entire duration of an album until Millie's "Caught Up".
Millie Jackson had already enjoyed considerable success, with three exceptional albums and eight R&B Top 30 singles for Spring Records, before her move from New York to Muscle Shoals Sound Studio, Alabama to record with the pre-eminent Muscle Shoals Swampers rhythm section and producer Brad Shapiro. The result was an instant soul masterpiece.
The suite of compositions that comprise "Caught Up" unfolds with Millie's epic interpretation of Luther Ingram's 1972 hit 'If Loving You Is Wrong I Don't Want To Be Right'. Her thrilling rendition is presented in two parts, with the dynamic, six-minute 'The Rap' in between, outlining, in no uncertain terms, her positive and negative observations on conducting an affair with a married man. During her own funky composition 'All I Want Is A Fighting Chance' she confronts Mrs Jody in the street and admits to having an affair with her husband. Side One closes with Millie in more reflective mood, apologising to Mr Jody for her outburst but confessing, in the words of Phillip Mitchell's stunning song, 'I'm Tired Of Hiding'.
Side Two opens with Mrs Jody informing her spouse 'It's All Over But The Shouting' – another fine, driving Millie Jackson composition. The Phillip Mitchell-penned ballad 'It's Easy Going' marks an attempt at reconciliation before an incredible cover of Bobby Womack's 'I'm Through Trying To Prove My Love To You' admits defeat. The album closes with Mrs Jody wistfully recalling her first encounter with her husband, in Millie's remarkable transformation of Bobby Goldsboro's 1973 smash 'Summer (The First Time)'.
You can now listen again to this landmark concept album as Millie Jackson intended – on vinyl.
Ian Johnston
Artikeleigenschaften von

Millie Jackson: Caught Up (LP)
Albumtitel:

Caught Up (LP)

Genre

R&B, Soul

Geschwindigkeit

33 U/min

Plattengröße

LP (12 Inch)

Record Grading

Mint (M)

Sleeve Grading

Mint (M)

Vinyl weight

180g Vinyl

Artikelart

LP

EAN:

0029667007412

Gewicht in Kg:

0.3
Millie Jackson Hurts So Good Millie Jackson Hurts So Good Statuesque...
mehr
"Millie Jackson"
Millie Jackson
Hurts So Good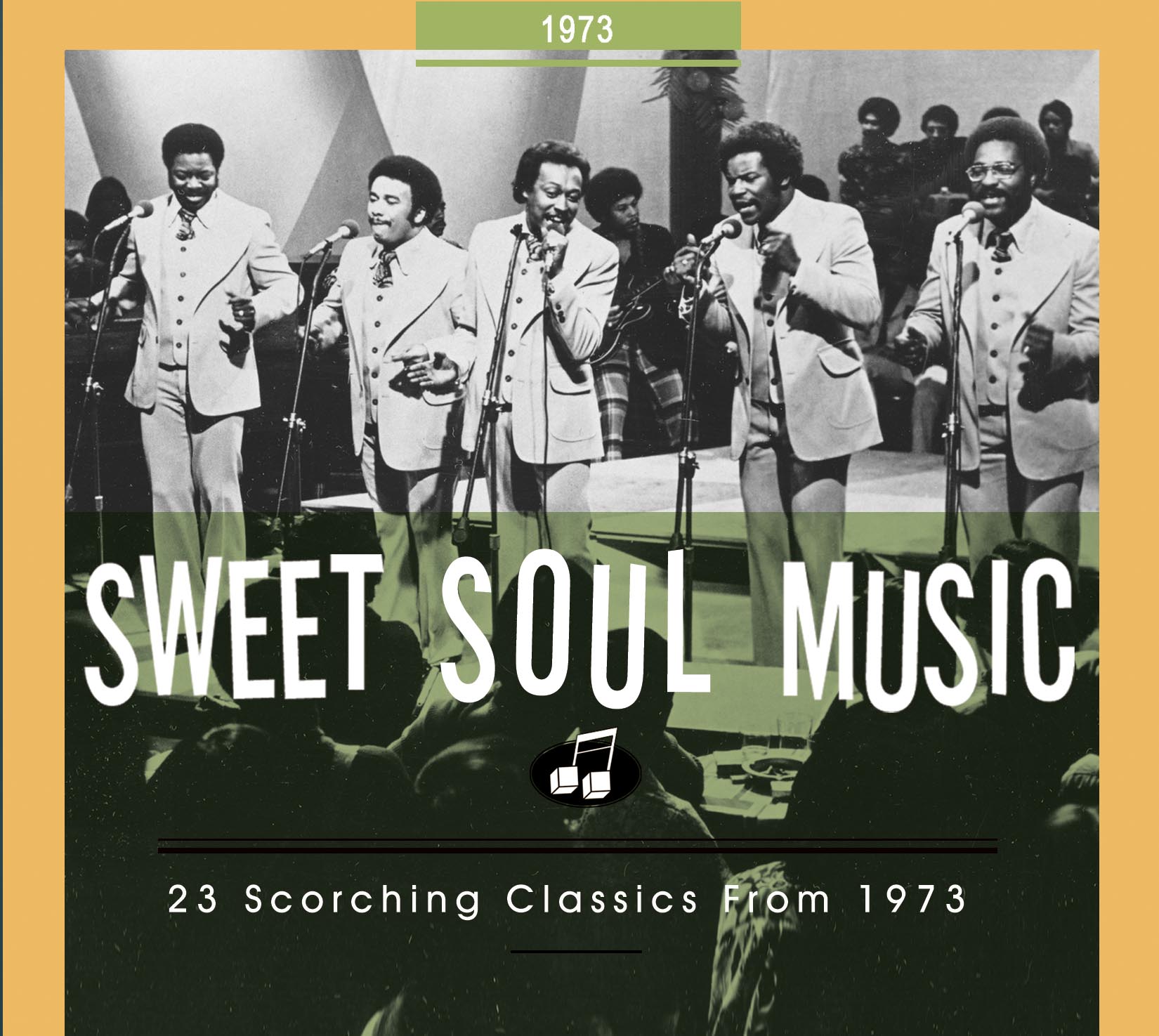 Millie Jackson
Hurts So Good
Statuesque former model Millie Jackson broke new ground later in the decade with her R-rated monologs about sex and cheating. In 1973 she was a soul singer and nothing more—and an excellent one at that.
Born July 15, 1944 in Thomson, Georgia, Mildred Jackson grew up in a rural environment until she joined her dad in Newark, New Jersey in 1958. Modeling came first, then singing--totally by accident when she entered a '64 talent contest at the Palms Café in Harlem. Millie's rendition of Ben E. King's hit Don't Play That Song (You Lied) won her a $20 gig at the Crystal Ballroom on 125th Street that she never got paid for. Nonetheless, she was on her way, touring with L.C. Cooke (Sam's younger brother) and impressing Crystal Ballroom guitarist Billy Nichols.
Nichols wrote and shared arranging duties on Millie's 1969 debut single for MGM, A Little Bit Of Something, with producer Ronnie Savoy. But the MGM hookup was temporary. Jackson worked up an album's worth of demos with Nichols that impressed the owners of New York-based Spring Records. Millie was no shrinking violet, co-writing her '71 Spring debut A Child Of God (It's Hard To Believe), which dented the R&B hit parade. She did even better the next year, registering a #4 R&B hit with Ask Me What You Want (which she penned with Billy) and going to #7 R&B with My Man, A Sweet Man.
Spring staffer Raeford Gerald composed Jackson's first hit of 1973, Breakaway. But Millie wanted to do more serious material. Spring hired producer Brad Shapiro, who brought the chanteuse to Muscle Shoals and helmed her Hurts So Good, penned by local composer Prince Phillip Mitchell (Shapiro and Mike Lewis split arranging duties). With exposure from its inclusion on the soundtrack to the blaxploitation flick 'Cleopatra Jones' (labelmate Joe Simon provided its hit title theme), Hurts So Good flew to #3 R&B and #24 pop in late summer of '73.
Millie's extended and explicit raps (the term meant something different back then) about unfaithful men and sexual exploits of all sorts became her trademark as she unleashed a steady stream of hits on Spring extending through 1983. She remains a sassy, vivacious vocalist.
- Bill Dahl -
Bewertungen lesen, schreiben und diskutieren...
mehr
Kundenbewertungen für "Caught Up (LP)"
Bewertung schreiben
Bewertungen werden nach Überprüfung freigeschaltet.
Weitere Artikel von Millie Jackson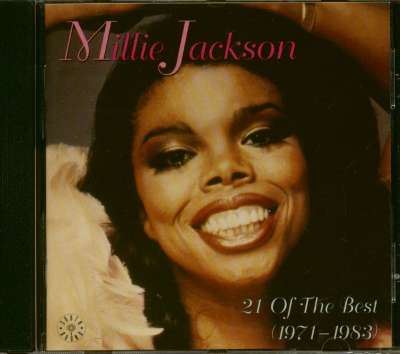 Millie Jackson: 21 Of The Best 1971-83 (CD)
Art-Nr.: CDSEWD100


Artikel muss bestellt werden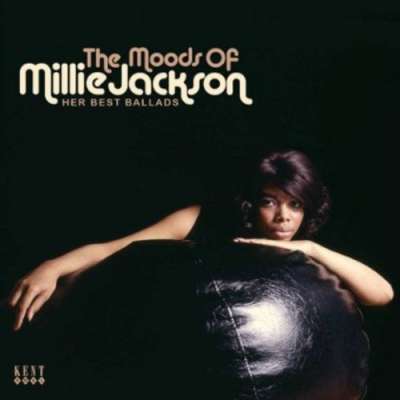 Millie Jackson: The Moods Of Millie Jackson: Her Best Ballads (CD)
Art-Nr.: CDKEND391


Artikel muss bestellt werden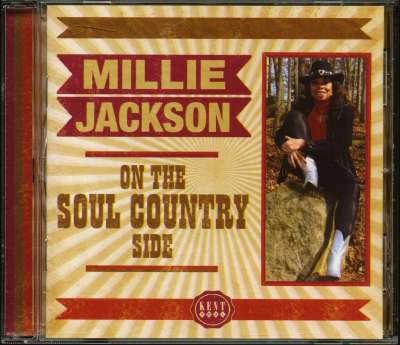 Millie Jackson: On The Soul Country Side (CD)
Art-Nr.: CDKEND418


Sofort versandfertig, Lieferzeit** 1-3 Werktage