Wer war/ist

Jethro Tull

? - CDs, Vinyl LPs, DVD und mehr

Jethro Tull
Gegründet 1967 in London
Die Band, die im Dezember 1967 in Lon-don auf diesen Namen getauft wird, be-steht aus lan Anderson (Gesang, Flöte, Piano, Mundharmonika), Mick Abrahams (elektrische Gitarre, Gesang), Glenn Cor-nick (Baß) und Clive Bunker (Schlagzeug). Gekommen waren sie aus Blackpool, um als "John Evan Blues Band" Karriere zu machen. Als jedoch eine Demonstrations-aufnahme bei keinem Plattenboß ein-schlug, löste sich die JEBB innerhalb einer Woche auf, und Jethro Tull formiert sich in der obigen Besetzung.

Eine erste LP mit dem Titel "This Was" wird im Sommer 1968 eingespielt. Martin Lancelot Barre löst Nick Abrahams ab. Durch diesen Eintritt wird Tulls Musik wesentlich rockiger, wie auf dem zweiten Album "Stand Up" zu hören ist. Die Platte erreicht im Herbst 1969 die Spitze der englischen LP-Charts, die nachfolgenden Singles etablieren Jethro Tull zum Zeitpunkt des Erscheines der LP "Benefit" im März 1970 als Top Act in der Rock-szene und lan Anderson als absoluten Superstar. Heute bestehende Besetzung: lan An-derson (Gesang, Flöte, akustische Gitarre, Saxophone), Martin Barre (elektrische und spanische Gitarre), John Evans (Piano, Orgel, Synthesizer, Akkordeon), Jeffrey Hammond-Hammond (Baß) und Barriemore Barlow (Schlagzeug).

Überraschend läßt die Band im September 1973 ihren Rücktritt von Konzerttourneen erklären, weil die Pressereaktion auf die LP "Passion Play" — besonders in Eng-land — vernichtend negativ ausfällt. 1974 Veröffentlichung von "War Child". Das Album ist in den USA bereits vergoldet worden.
Original Presseinfo 1976: Phonogram GmbH

Copyright © Bear Family Records® Alle Rechte vorbehalten. Nachdruck, auch auszugsweise, oder jede andere Art der Wiedergabe, einschließlich Aufnahme in elektronische Datenbanken und Vervielfältigung auf Datenträgern, in deutscher oder jeder anderen Sprache nur mit schriftlicher Genehmigung der Bear Family Records® GmbH.
Für die Filterung wurden keine Ergebnisse gefunden!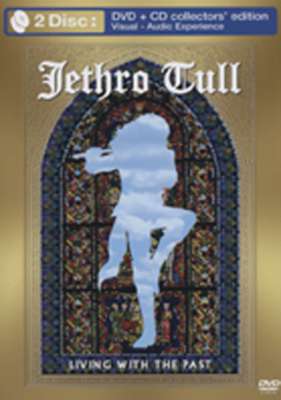 JETHRO TULL: Living With The Past (CD-DVD Set)
Art-Nr.: DVD9003074


Dieser Artikel ist gestrichen und kann nicht mehr bestellt werden!
JETHRO TULL: Live At Montreux 2003
Art-Nr.: DVDERE648


Dieser Artikel ist gestrichen und kann nicht mehr bestellt werden!
(2007/EAGLE) PAL, Code 0, 117 Min.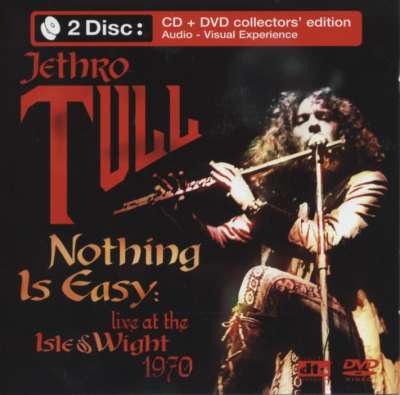 JETHRO TULL: Nothing Is Easy: Live At The Isle Of Wight 1970...
Art-Nr.: CDEAG011


Dieser Artikel ist gestrichen und kann nicht mehr bestellt werden!
(2004/EAGLE) 8 tracks (59:29) plus DVD (Code 0, PAL, 5.1, 2.0, 80 Min.)