Wer war/ist

George Jones

? - CDs, Vinyl LPs, DVD und mehr
George Jones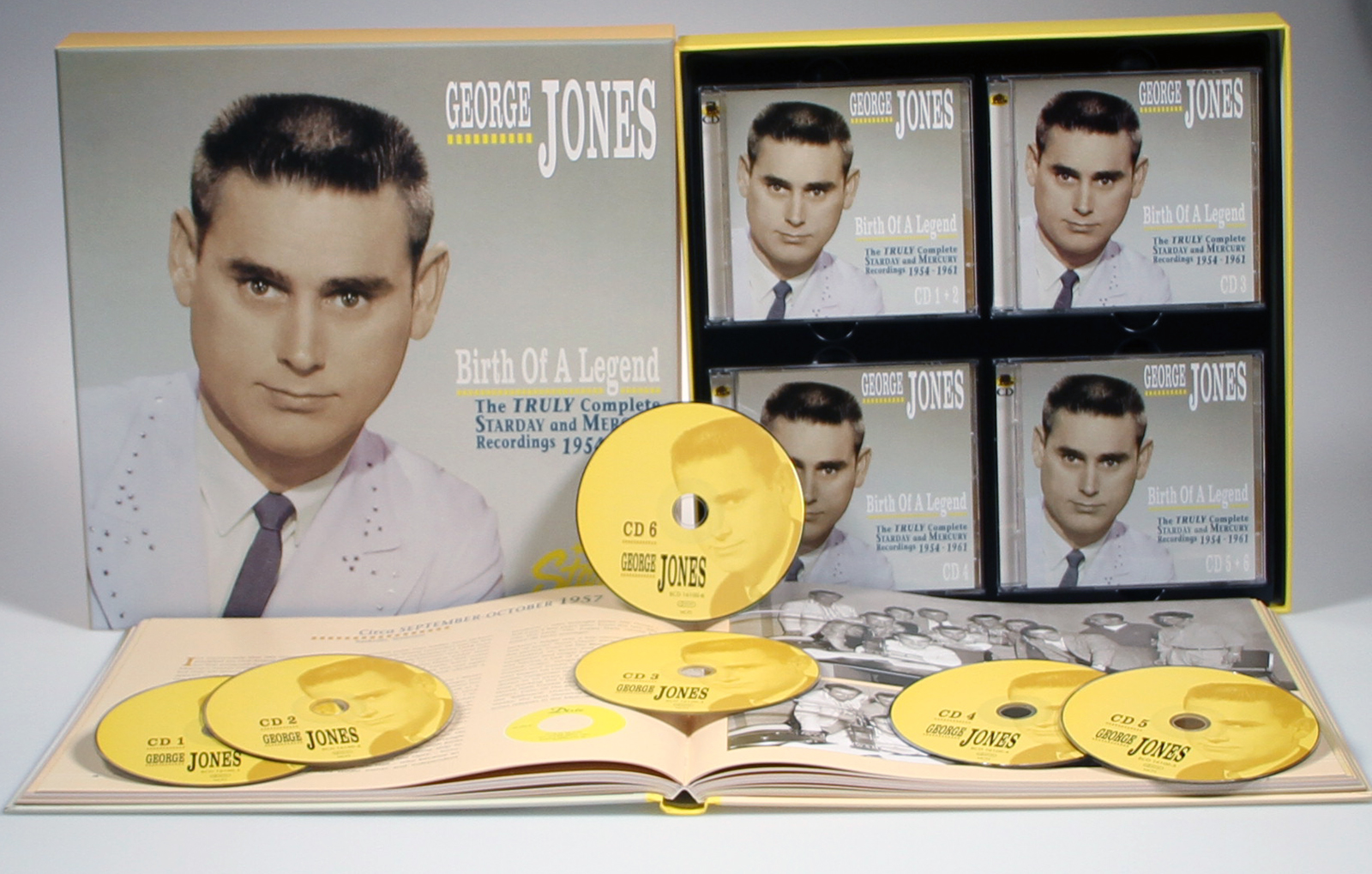 Geb. 12.9. 1931 in Saratoga - Texas
Gest. 26. April 2013

Record Labels: Starday, Mercury, Longhorn, Power Pak, Hillside, United Artists, Musicor, RCA, Intercord, Ace, Rounder, Epic.

Erster Top Ten Hit: Why Baby, Why (1955)
Erster No. 1 Hit: White Lightning (1959)
"Könnten wir alle so klingen, wie wir wollten, wir würden alle klingen wie George Jones." - Zitat von Waylon Jennings
George Jones, der Honky Tonk Sänger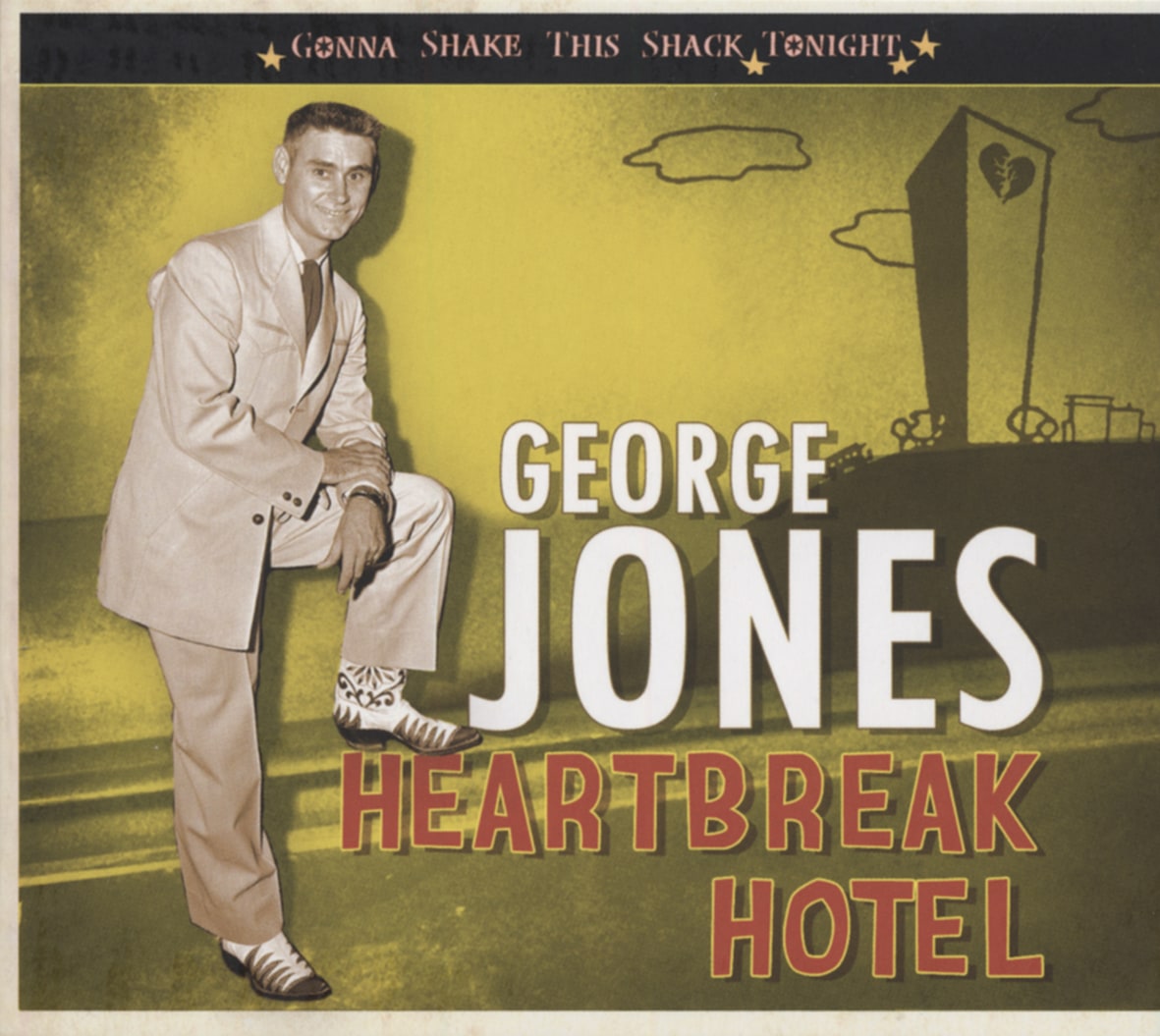 George Jones, der Honky Tonk Sänger mit der ausdrucksstarken Country Stimme, der seinerzeit gerne als der 'Crown Prince Of Country Music' bezeichnet wurde, kam im November 1953, gerade frisch bei den Marines entlassen, in Beaumont, Texas an. Bis tief in das Jahr 1954 sorgte er in dieser Region mit seinen Auftritten in den lokalen Honky Tonks für Aufsehen.
Noch im gleichen Jahr wurde Pappy Daily, Chef von Starday Records, auf ihn aufmerksam und gab dem ausdrucksstarken Sänger eine Chance. Und Daily hatte mit George Jones tatsächlich eine Goldmine entdeckt. Jones erreichte bereits im Folgejahr 1955 die Top 10 der Country Charts. Nach den ersten großen Erfolgen in den 50er Jahren, übrigens teilweise auch auf dem Rockabilly Sektor unter dem Pseudonym Thumper Jones.
Gehörte er dann in den 60ern zu den erfolgreichsten und einflussreichsten Country Interpreten, der Hit auf Hit produzierte. George Jones war zeitweise der Country Sänger mit den meisten veröffentlichten LPs. Legendär sind auch seine berühmten Duett Aufnahmen mit Melba Montgomery und seiner Frau Tammy Wynette.
George Jones in den 60er Jahren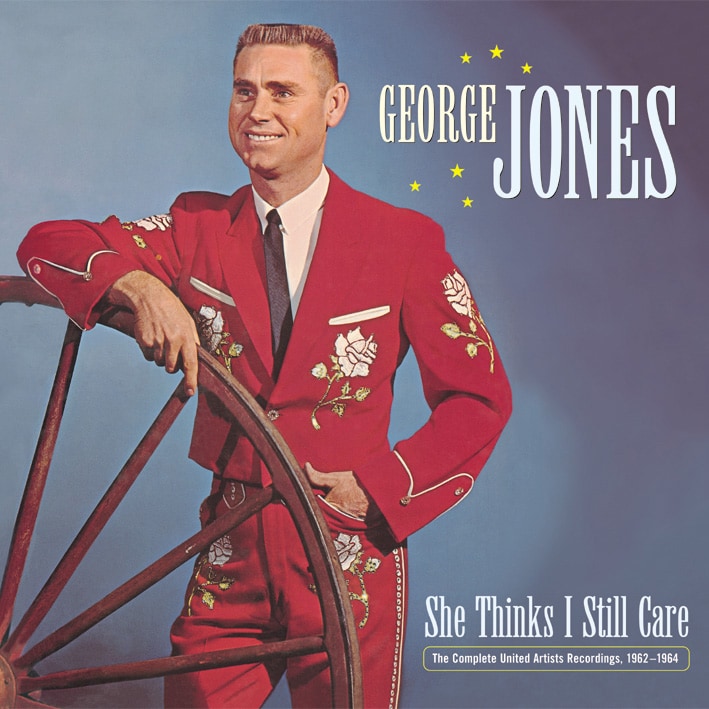 Die 60er Jahre bescherten ihm Hits, wie 'Love Bug', She Thinks I Still Care' und 'The Race Is On'. Letzteres 1981 erfolgreich von Dave Edmunds & Stray Cats gecovert. Trotz zunehmender Alkoholprobleme blieb Jones auch in den 70er Jahren und nach der Scheidung von Tammy Wynette erfolgreich.Obwohl er sich durch Absagen vieler Konzerte den Spitznamen 'No Show Jones' einhandelte.
George Jones in den 80er Jahren
1980 war er mit 'He Stopped Loving Her Today' erneut an der Spitze der Country Charts. 1992 wurde Jones in die Country Music Hall Of Fame aufgenommen und 1995 veröffentlichte er seine Autobiographie 'I Lived To Tell It All'.
George Jones in den 90er Jahren
Zum Ende der 90er Jahre hatte George Jones, auch das Possum genannt, nach einem schweren Verkehrsunfall seine Alkoholsucht mit Hilfe seiner damaligen Frau Nancy überwinden können und sein Album 'Cold Hard Truth' von 1998, das je zur Hälfte vor und nach dem Unfall entstanden war, gilt heute als eines seiner besten. George Jones absolvierte bis ins hohe Alter noch jährlich etwa 100 Auftritte.
Im Frühjahr 2012 musste er aufgrund einer Atemwegsinfektion zwei Krankenhausaufenthalte über sich ergehen lassen, um bereits im Juni des Jahres erneut auf der Bühne zu stehen.
George Jones starb 2013 im Alter von 81 Jahren in einem Krankenhaus in Nashville.

Read more at: https://www.bear-family.de/jones-george-she-thinks-i-still-care-62-64-5-cd.html Copyright © Bear Family Records