Der Artikel wurde erfolgreich hinzugefügt.
George Jones
She Thinks I Still Care, 1962-1964 (5-CD Deluxe Box Set)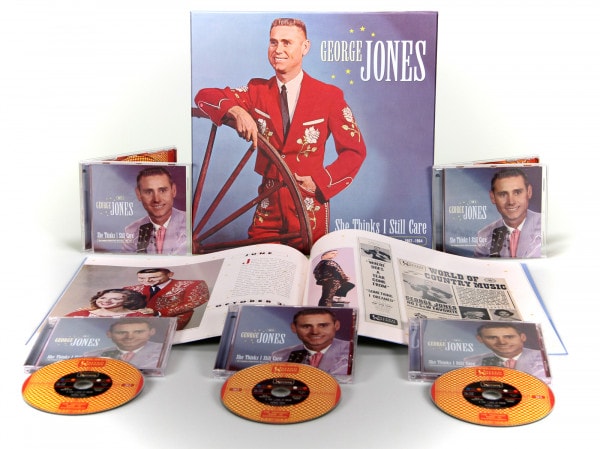 Benachrichtigen Sie mich, sobald der Artikel lieferbar ist.
inkl. MwSt. / zzgl. Versandkosten - Abhängig vom Lieferland kann die MwSt. an der Kasse variieren.
Artikel derzeit nicht verfügbar, Lieferfristen von bis zu 2-3 Wochen sind zu erwarten. (soweit verfügbar beim Lieferanten - kann schneller gehen, manchmal aber leider auch nicht)
5-CD Box (LP-Format) mit 48-seitigem Buch, 150 Einzeltitel. Gesamtspieldauer ca. 368 Minuten....
mehr
George Jones: She Thinks I Still Care, 1962-1964 (5-CD Deluxe Box Set)
5-CD Box (LP-Format) mit 48-seitigem Buch, 150 Einzeltitel. Gesamtspieldauer ca. 368 Minuten.  
Sämtliche Aufnahmen, die
George Jones
zwischen 1962 und 1964 für United Artists gemacht hat, insgesamt 150 Titel, erstmals zusammen in einer Edition erhältlich.
In dieser Box befinden sich alle erhalten gebliebenen Songs, darunter sechs bisher unveröffentlichte Titel sowie seine größten Hits jener Tage:
She Thinks I Still Care, You Comb Her Hair, A Girl I Used To      Know, She Once Lived Here und The Race Is On
sowie weniger bekannte Highlights wie
Open Pit Mine
und seine lange unbeachtete Eigenkomposition
In The Shadow Of A Lie
.
Zusätzlich in dieser Edition: seine der Musik von
Little Jimmy Dickens
,
Hank Williams
und
Bob Wills
gewidmeten Alben sowie 'George Jones Sings The Hits Of His Country
Cousins
', das Gospelalbum 'Homecoming In Heaven' und 'The Best Of George Jones'.
Sämtliche Duetteinspielungen mit
Melba Montgomery
für United Artists, darunter das exzellente Album '
Bluegrass
Hootenanny'.
Mit ausführlicher Biografie und seltenen Fotos aus jener Zeit.
Nachdem seine erfolgreiche Zusammenarbeit mit
Mercury Records
beendet war, brachte Produzent Pappy Daily George Jones 1962 bei United Artists unter. George Jones wurde sofort der Top-Country-Star seines neuen Labels und legte mit
Dickey Lee
s Ballade
She Thinks I Still Care
einen fulminanten Start hin – damals gewann er Preise damit, inzwischen ist die Aufnahme ein Standardtitel der Country Music. In den folgenden zweieinhalb Jahren nahm Jones viele Eigenkompositionen auf und außerdem Titel, die von Nashville-Koryphäen geschrieben worden waren, darunter
Not What I Had In Mind
von
Jack Clement
,
Big Fool Of The Year
von
Justin Tubb
,
You Comb Her Hair
von
Hank Cochran
und
Harlan Howard
und
My Tears Are Overdue
von
Freddie Hart
.
Schon damals orientierten sich viele von Zeitgenossen an seinem sich stets  weiter entwickelnden Gesangsstil, dem Nonplusultra – George Jones selbst bewunderte
Roy Acuff
und Hank Williams. Während seiner Jahre bei United Artists verfeinerte er seinen Stil zur Perfektion, gleichzeitig erweiterte er seinen musikalischen Horizont, indem er zusammen mit Melba Montgomery aufnahm. Gemeinsam schufen sie eine aufregende, geradezu hypnotische gesangliche Zusammenarbeit auf Hits wie
We Must Have Been Out Of Our Minds
; bis zum Schluß galt für George Jones diese Zusammenarbeit als die beste, die er jemals mit einer Sängerin hatte. Auf Tourneen manifestierten sich seine Macken hauptsächlich im exzessiven Trinken und im Krawallmachen – dennoch waren seine Studioarbeiten für United Artists überraschend gut, die Begleitung blieb traditionell orientiert, obwohl zum Beispiel die Jordanaires bei vielen UA-Sessions mitwirkten.
Neben dem umfassenden Blick auf George Jones Zeit bei United Artists präsentiert diese Box seltenes Fotomaterial und einen detaillierten Begleittext von Rich Kienzle mit Äußerungen von George Jones, Montgomery und des verstorbenen
Buck Owens
.
Video von George Jones - She Thinks I Still Care, 1962-1964 (5-CD Deluxe Box Set)
Artikeleigenschaften von

George Jones: She Thinks I Still Care, 1962-1964 (5-CD Deluxe Box Set)
Albumtitel:

She Thinks I Still Care, 1962-1964 (5-CD Deluxe Box Set)

Genre

Country

Preiscode

EK

Edition 2

Deluxe Edition

Artikelart

Box set

EAN:

4000127168184

Gewicht in Kg:

2.3
George Jones Geb. 12.9. 1931 in Saratoga - Texas Gest. 26. April 2013 Record Labels:...
mehr
"George Jones"
George Jones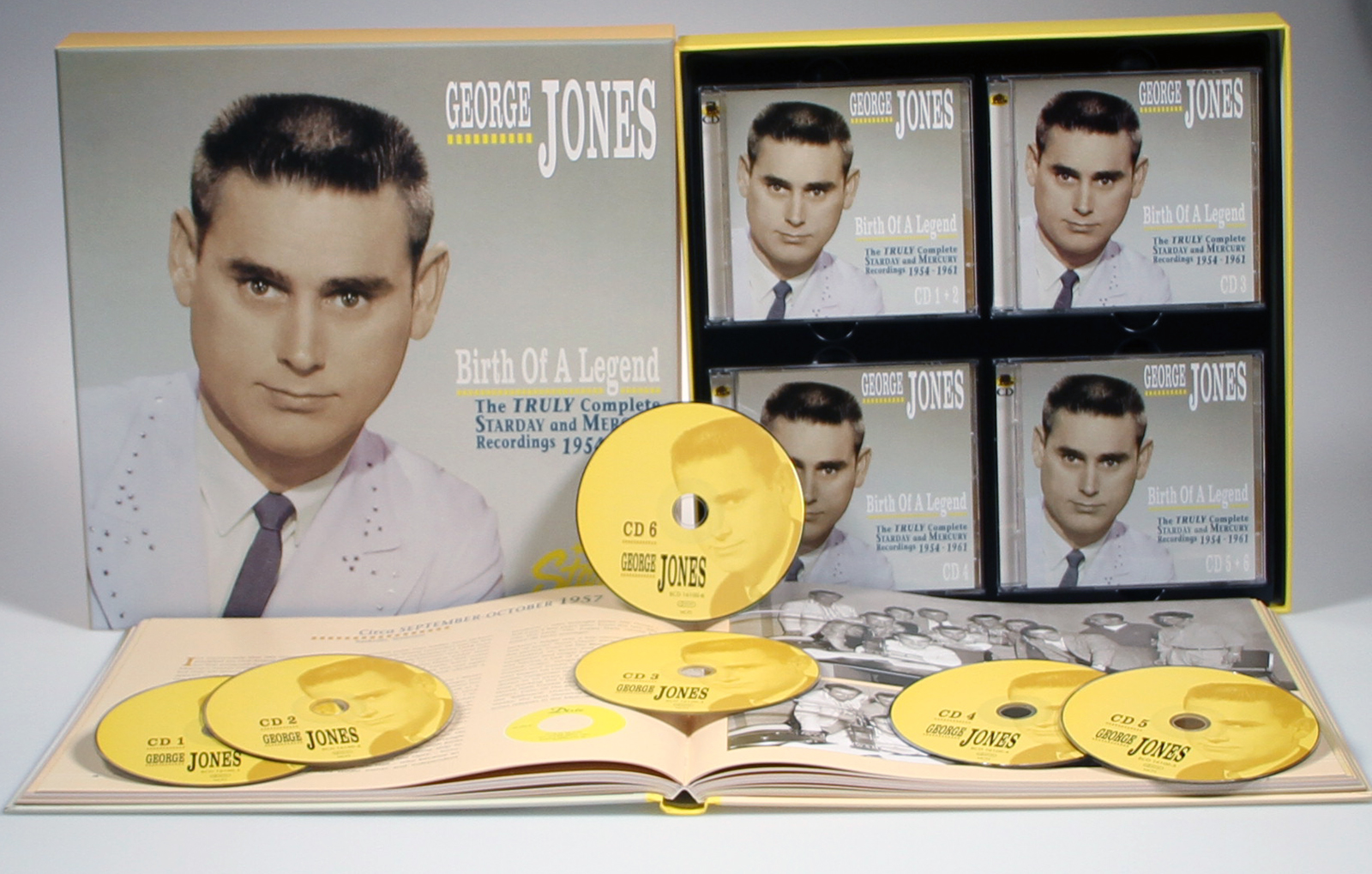 Geb. 12.9. 1931 in Saratoga - Texas
Gest. 26. April 2013

Record Labels: Starday, Mercury, Longhorn, Power Pak, Hillside, United Artists, Musicor, RCA, Intercord, Ace, Rounder, Epic.

Erster Top Ten Hit: Why Baby, Why (1955)
Erster No. 1 Hit: White Lightning (1959)
"Könnten wir alle so klingen, wie wir wollten, wir würden alle klingen wie George Jones." - Zitat von Waylon Jennings
 George Jones, der Honky Tonk Sänger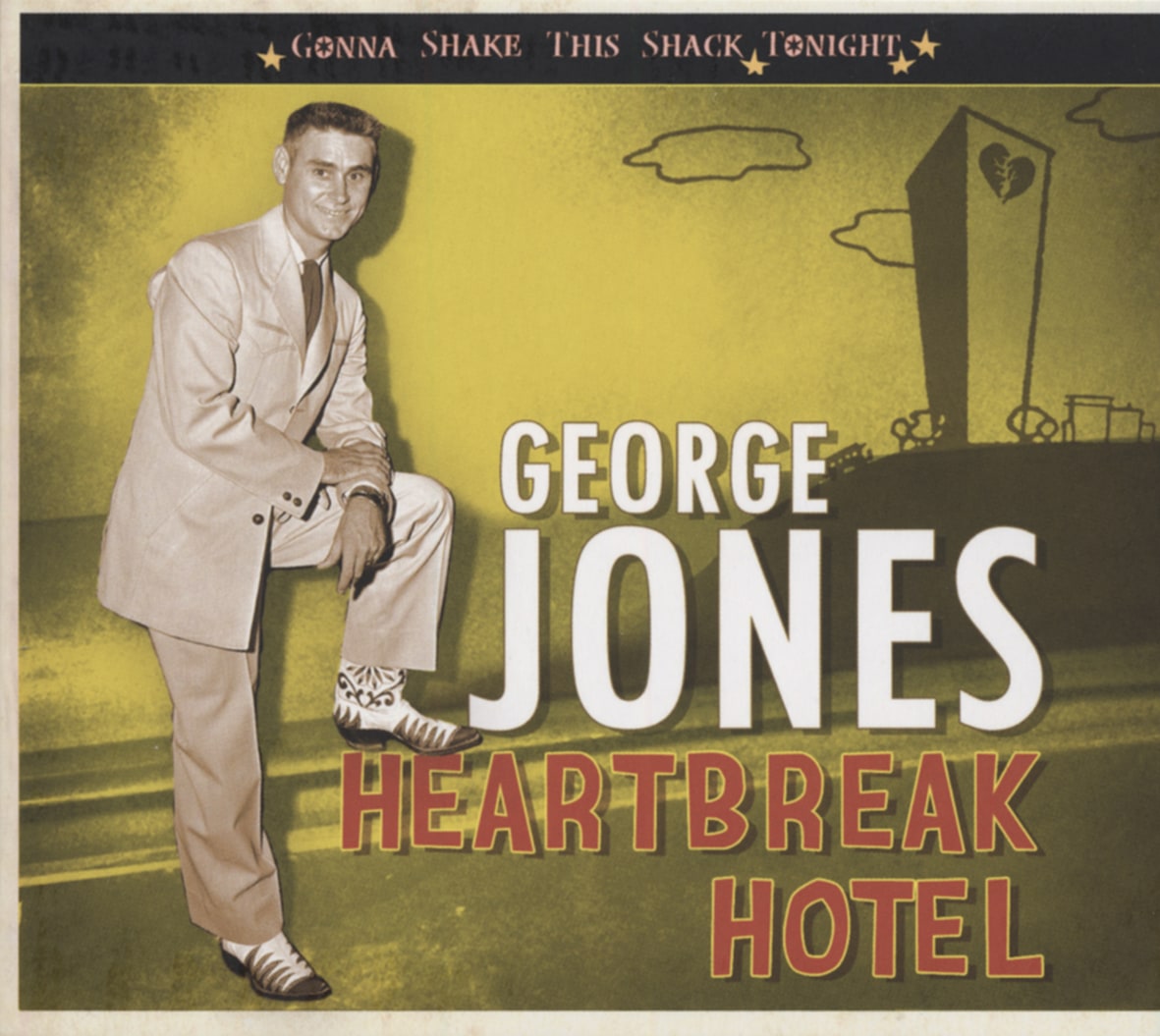 George Jones, der Honky Tonk Sänger mit der ausdrucksstarken Country Stimme, der seinerzeit gerne als der 'Crown Prince Of Country Music' bezeichnet wurde, kam im November 1953, gerade frisch bei den Marines entlassen, in Beaumont, Texas an. Bis tief in das Jahr 1954 sorgte er in dieser Region mit seinen Auftritten in den lokalen Honky Tonks für Aufsehen.
Noch im gleichen Jahr wurde Pappy Daily, Chef von Starday Records, auf ihn aufmerksam und gab dem ausdrucksstarken Sänger eine Chance. Und Daily hatte mit George Jones tatsächlich eine Goldmine entdeckt. Jones erreichte bereits im Folgejahr 1955 die Top 10 der Country Charts. Nach den ersten großen Erfolgen in den 50er Jahren, übrigens teilweise auch auf dem Rockabilly Sektor unter dem Pseudonym Thumper Jones.
Gehörte er dann in den 60ern zu den erfolgreichsten und einflussreichsten Country Interpreten, der Hit auf Hit produzierte. George Jones war zeitweise der Country Sänger mit den meisten veröffentlichten LPs. Legendär sind auch seine berühmten Duett Aufnahmen mit Melba Montgomery und seiner Frau Tammy Wynette. 
George Jones in den 60er Jahren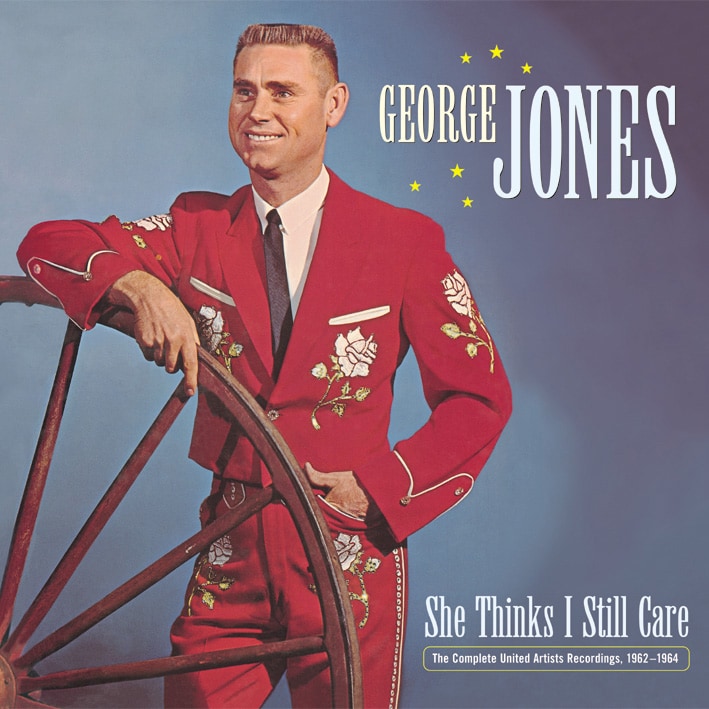 Die 60er Jahre bescherten ihm Hits, wie 'Love Bug', She Thinks I Still Care' und 'The Race Is On'. Letzteres 1981 erfolgreich von Dave Edmunds & Stray Cats gecovert. Trotz zunehmender Alkoholprobleme blieb Jones auch in den 70er Jahren und nach der Scheidung von Tammy Wynette erfolgreich.Obwohl er sich durch Absagen vieler Konzerte den Spitznamen 'No Show Jones' einhandelte.
George Jones in den 80er Jahren
1980 war er mit 'He Stopped Loving Her Today' erneut an der Spitze der Country Charts. 1992 wurde Jones in die Country Music Hall Of Fame aufgenommen und 1995 veröffentlichte er seine Autobiographie 'I Lived To Tell It All'.
George Jones in den 90er Jahren
Zum Ende der 90er Jahre hatte George Jones, auch das Possum genannt, nach einem schweren Verkehrsunfall seine Alkoholsucht mit Hilfe seiner damaligen Frau Nancy überwinden können und sein Album 'Cold Hard Truth' von 1998, das je zur Hälfte vor und nach dem Unfall entstanden war, gilt heute als eines seiner besten. George Jones absolvierte bis ins hohe Alter noch jährlich etwa 100 Auftritte.
Im Frühjahr 2012 musste er aufgrund einer Atemwegsinfektion zwei Krankenhausaufenthalte über sich ergehen lassen, um bereits im Juni des Jahres erneut auf der Bühne zu stehen.
George Jones starb 2013 im Alter von 81 Jahren in einem Krankenhaus in Nashville.

Read more at: https://www.bear-family.de/jones-george-she-thinks-i-still-care-62-64-5-cd.html Copyright © Bear Family Records      
Bewertungen lesen, schreiben und diskutieren...
mehr
Kundenbewertungen für "She Thinks I Still Care, 1962-1964 (5-CD Deluxe Box Set)"
Von:
Vincent Giordano
Am:
23.08.2020
Ce coffret est aussi bon voir meilleur que le premier Birth of Legend - Indispensable
Bewertung schreiben
Bewertungen werden nach Überprüfung freigeschaltet.
Weitere Artikel von George Jones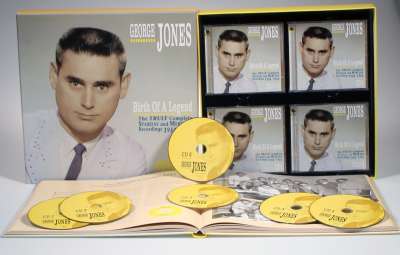 George Jones: Birth Of A Legend - The Truly Complete Starday...
Art-Nr.: BCD16100


Sofort versandfertig, Lieferzeit** 1-3 Werktage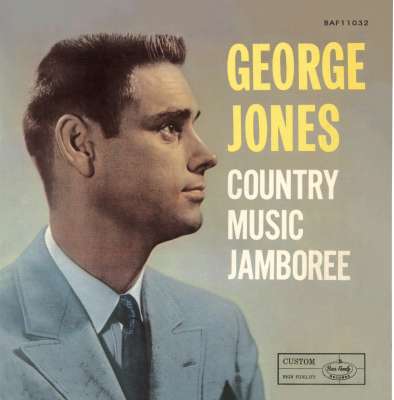 George Jones: Country Music Jamboree (LP, 10inch, Ltd.)
Art-Nr.: BAF11032


Sofort versandfertig, Lieferzeit** 1-3 Werktage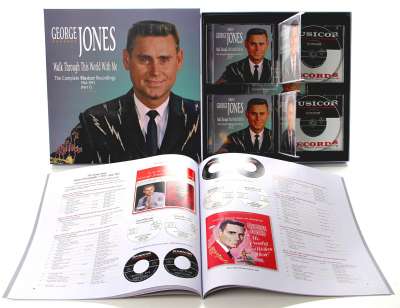 George Jones: Walk Through This World With Me (5-CD Deluxe...
Art-Nr.: BCD16928


Sofort versandfertig, Lieferzeit** 1-3 Werktage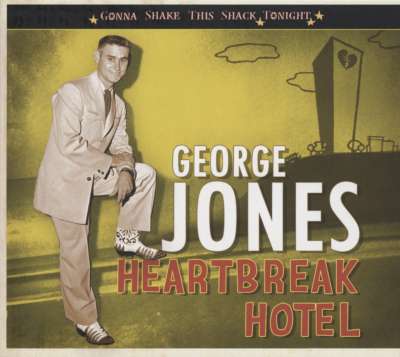 George Jones: Heartbreak Hotel - Gonna Shake This Shack Tonight
Art-Nr.: BCD16858


Sofort versandfertig, Lieferzeit** 1-3 Werktage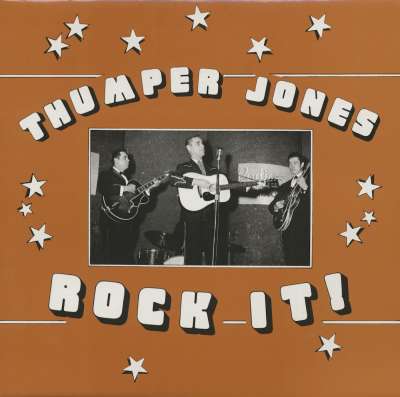 George Jones: Thumper Jones - Rock It (LP)
Art-Nr.: LPGJ20390


nur noch 2 verfügbar
Sofort versandfertig, Lieferzeit** 1-3 Werktage