Der Artikel wurde erfolgreich hinzugefügt.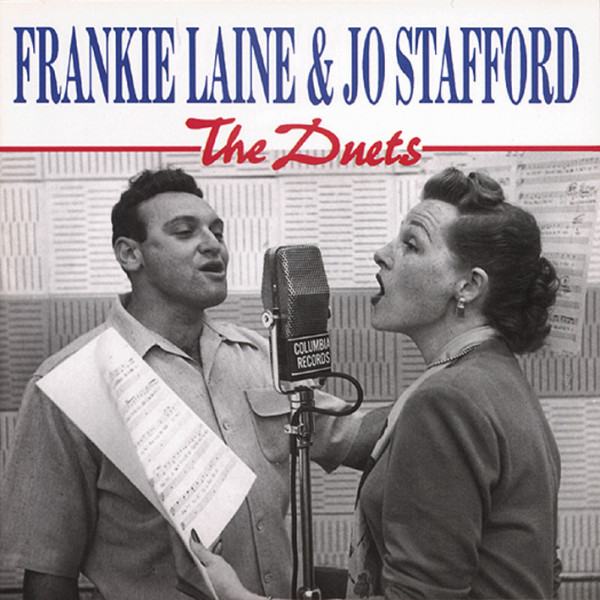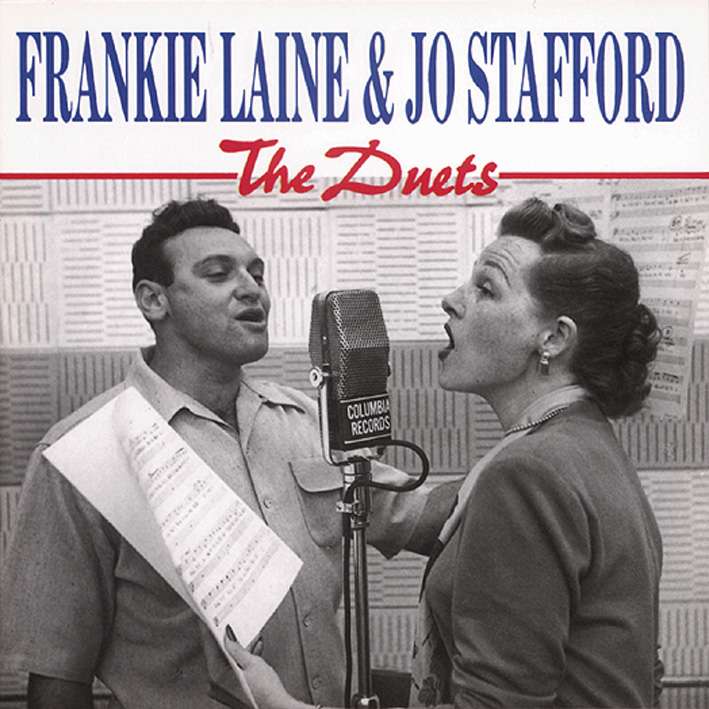 13,95 € *
15,95 € *
(12,54% gespart)
inkl. MwSt. / zzgl. Versandkosten - Abhängig vom Lieferland kann die MwSt. an der Kasse variieren.
Sofort versandfertig, Lieferzeit** 1-3 Werktage
Artikel-Nr.:

BCD15620

Gewicht in Kg.:

0.115
1-CD mit 16-seitigem Booklet, 20 Einzeltitel. Spieldauer ca. 48 Minuten. Sie repräsentierten das...
mehr
Frankie Laine & Jo Stafford: The Duets
1-CD mit 16-seitigem Booklet, 20 Einzeltitel. Spieldauer ca. 48 Minuten.
Sie repräsentierten das lebhafteste Gesangspaar im Pop der Fünfzigerjahre! Diese CD enthält all ihre zwischen 1950 und 1953 entstandenen gemeinsamen Aufnahmen. Die Chemie zwischen den beiden lässt Funken aus dem CD-Spieler sprühen, so wie sie schon alte 78er-Plattenspieler zum Glühen brachte. Zwanzig Aufnahmen mit
Hambone, Hey Good Lookin', Settin' The Woods On Fire, Goin' Like Wildfire,
In The Cool Cool Of
The Evening, Gambella, High Society, Floatin' Down To Cotton Town
und
Way Down Yonder In New Orleans
.
Artikeleigenschaften von

Frankie Laine & Jo Stafford: The Duets
Albumtitel:

The Duets

Preiscode

AH

Genre

Pop

Artikelart

CD

EAN:

4000127156204

Gewicht in Kg:

0.115
Frankie Laine & Jo Stafford Francesco Paolo LoVecchio was born on March 30, 1913 in...
mehr
"Frankie Laine & Jo Stafford"
Frankie Laine & Jo Stafford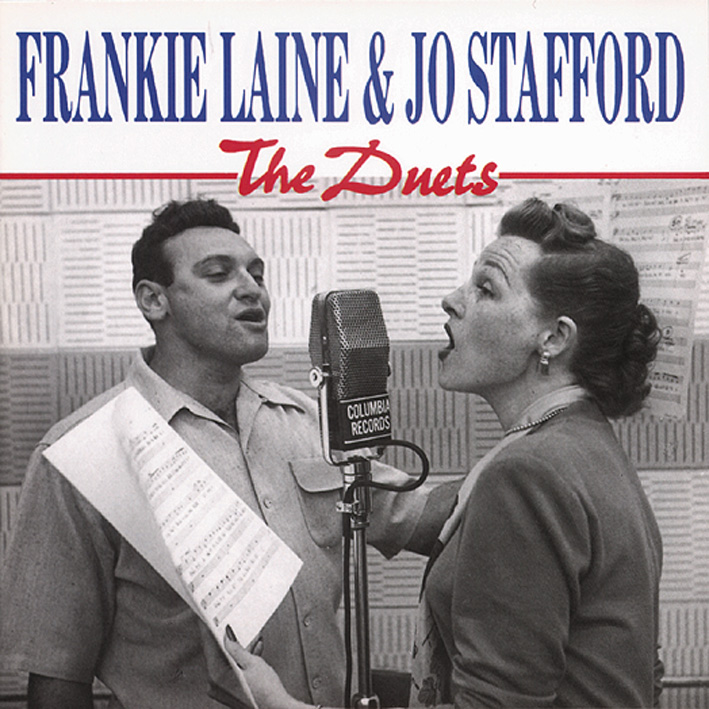 Francesco Paolo LoVecchio was born on March 30, 1913 in Chicago's 'Little Italy' district. His parents, Cresenzia 'Anna' Concetta Salerno and Giovanni LoVecchio, had both emigrated from the Sicilian village of Monreale, near Palermo.
Anna was twelve years old when her father, who had emigrated to the United States in search of work, sent for her, her mother and five siblings. Her father had worked as a laborer on the railroad, among other jobs, before settling in Chicago as a butcher. Giovanni had come from Sicily about the same time as Anna, 1906, and was working for the railroad when he took rooms in the home owned by the Salerno family.
Giovanni ambitiously entered trade school and studied to be a barber. He and Anna were married, and Francesco was born on March 30, 1913. Several years later, the family moved to larger quarters in an ethnically disparate neighborhood, where their neighbors were of Italian, German, French, Scandinavian and African ancestry. Giovanni continued cutting hair (Al Capone was a regular customer), and Anna worked in her father's grocery store in addition to raising her eight children -- Francesco being the eldest.
Young Francesco went to school and served as an altar boy at the Church of the Immaculate Conception, when he wasn't pl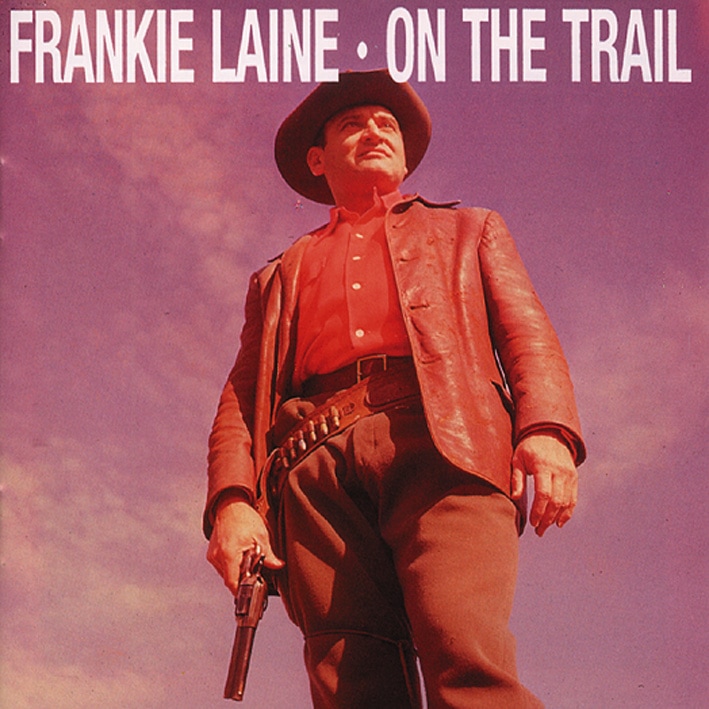 aying stickball in the streets or following Chicago White Sox baseball games. His parents weren't particularly musically-inclined, he recalls, though they had a Victrola phonograph and a small collection of opera recordings. He also remembers an Italian pop singer named Carlo Buti. Francesco was more impressed, though, by two Americans: blues singer Bessie Smith and blackface entertainer Al Jolson. Seeing a Jolson film called 'The Singing Fool', Laine later explained, "After watching him sink to his knees and sing 'Sonny Boy', I knew what I wanted to do with my life: I wanted to be like Jolson and captivate an audience with the power of a song.
"I felt I had a tremendous instinctive empathy for jazz music, and as much as I admired Jolson the performer, I never really wanted to sing in his style. I wanted to be more like Louis Armstrong. After I heard his 1928 recording of 'West End Blues' on the radio. I started singing jazz tunes to anyone who'd listen."
In high school, Laine says, his participation in track and field events helped him develop lung power and breath control that he'd later use in
a far different capacity. At the age of fifteen he made his public debut as a singer, entertaining at a friend's sister's 18th birthday party. "A fellow named Tony Benson had bought a tiple(a ten-string ukulele-like instrument) to the party, and we launched into 'Mia Bella Rosa', an Italian flavored pop song of the day. Every girl in the place started bawling, and every guy seemed stunned at what they had heard, as if this was the last thing they'd expected from (me). From then on, every time there was a party or a picnic, I was included in the plans because I could entertain."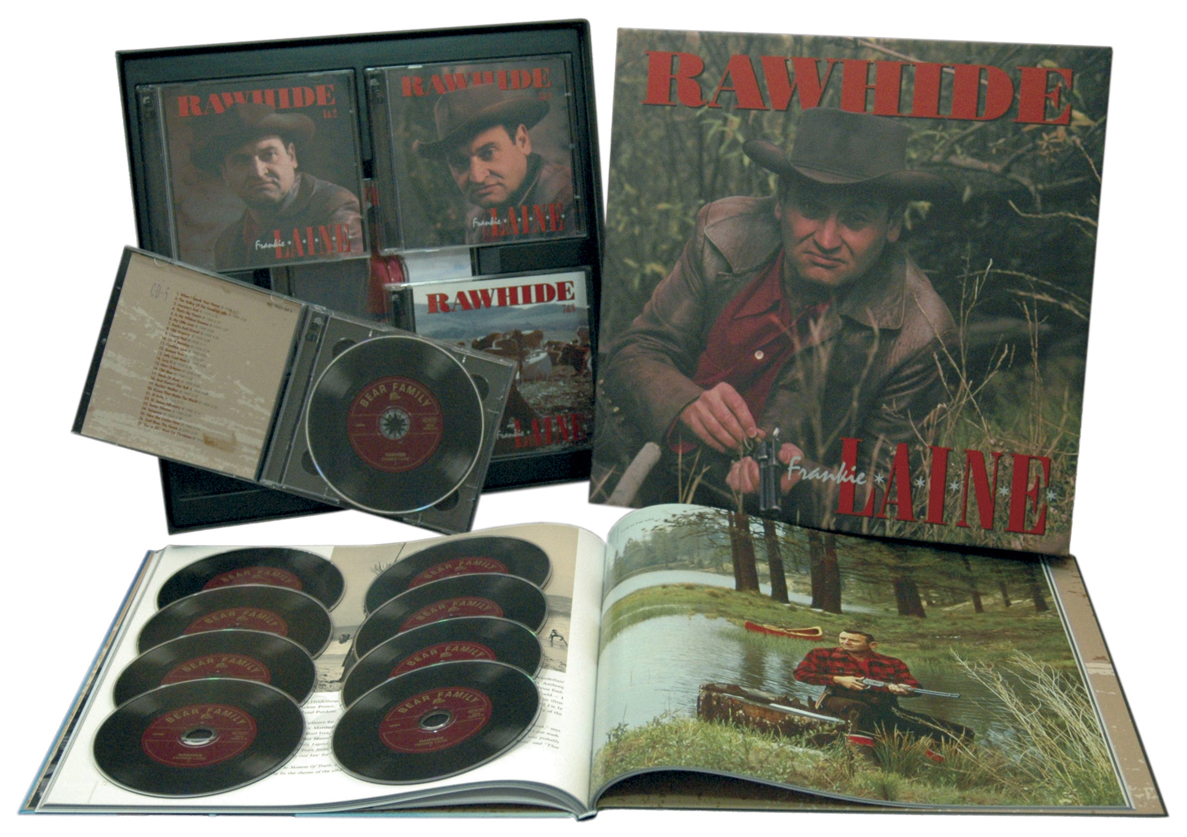 It cost fourteen cents' fare to get to the Merry Garden Ballroom on Chicago's North Side, but Francesco made the trip often, helping develop his musical taste by watching the best. The house band, led by Joe Kayser, included among its ranks jazz legends in the making Frankie Trumbauer on C-melody saxophone, clarinetist Frank Teschemacher, cornetist Muggsy Spanier, drummer Gene Krupa, and -- on piano -- a young man named David Rose, who would go on to become one of Hollywood's most prominent composers and arrangers. Visiting stars including Paul Whiteman's Orchestra with vocalist Mildred Bailey, and Cab Calloway. LoVecchio first took the Merry Garden stage, singing Whiteman's 1930 hit Old New England Moon with visiting bandleader Charlie Agnew (who, with his 'Stevens Hotel Orchestra', would have an early hit version of Don't Blame Me); he subsequently joined Kayser's band from time to time for a number or two.
from book BCD16361 -- Frankie Laine That Lucky Old Sun (6CD & 1PD)
Read more at: https://www.bear-family.de/laine-frankie-that-lucky-old-sun-6cd-und-1pd.html
Copyright © Bear Family Records
Bewertungen lesen, schreiben und diskutieren...
mehr
Kundenbewertungen für "The Duets"
Bewertung schreiben
Bewertungen werden nach Überprüfung freigeschaltet.