Für die Filterung wurden keine Ergebnisse gefunden!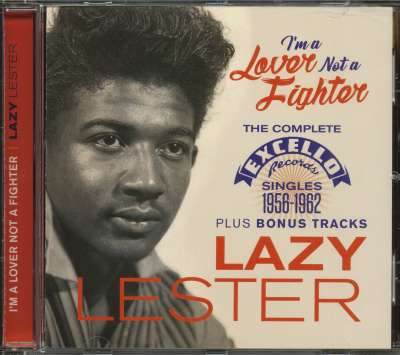 Lazy Lester: I'm A Lover Not A Fighter - The Complete...
Art-Nr.: CDJAS3082

(2017/Jasmine) 26 Tracks - 1956-1962 - This CD looks at the career of the Excello label's premier harp player, Lazy Lester who in addition to his own releases also performed back up duties on scores of other 45s released by Excello....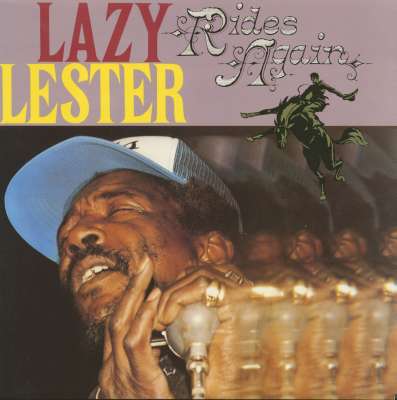 Lazy Lester: Lazy Lester Rides Again (LP)
Art-Nr.: LPSJ577

(Sunjay) 12 tracks Back in 1970 I had the pleasure of recording a host of Lousiana based blues musicans for Nashville-based Excello Records. I had persuaded the President of that Company. Bud Howell. that such sessions could well produce...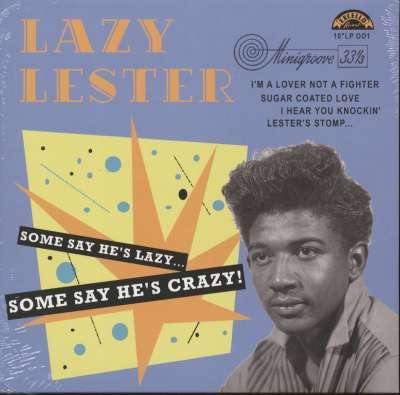 Lazy Lester: Some Say He's Lazy ... Some Say He's Crazy (LP,...
Art-Nr.: LPEXC10001


Sofort versandfertig, Lieferzeit** 1-3 Werktage
(2016/Minigroove) 12 tracks - The Excello 10inch LP series continue with another 10inch by Lazy Lester which never was issued originally! The sound is fantastic and the whole thing is a a real treat to listen to! Get your copy today!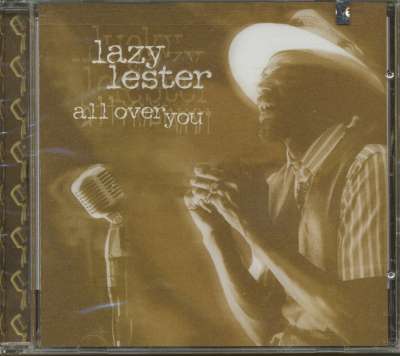 Lazy Lester: All Over You (CD)
Art-Nr.: CDXANT0042


Sofort versandfertig, Lieferzeit** 1-3 Werktage
(1998 'Antone's') (44:02/12) Er knüpft an seine frühen 'Excello'-Titel an, und auch die Produktion erinnert an die frühen 60er Jahre, wenngleich der Pfeffer verflogen ist. Fazit: ein schönes, eher zurückhaltendes Comeback-Album dieser...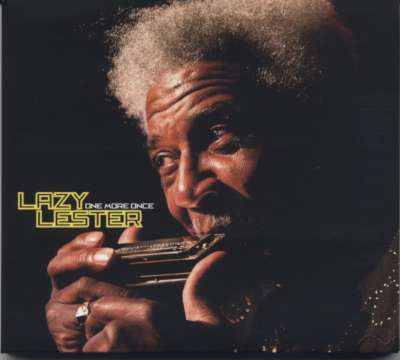 Lazy Lester: One More Once
Art-Nr.: CDCK6102

(2010 'Cambaya') (71:31/13) In einem südspanischen Studio entstanden 2010 diese erstaunlich frisch klingenden Aufnahmen. Lazy Lester hatte zu Excello-Zeiten Anfang der 60er mit ,Sugar Coated Love' einen kleinen Hit und feierte in den...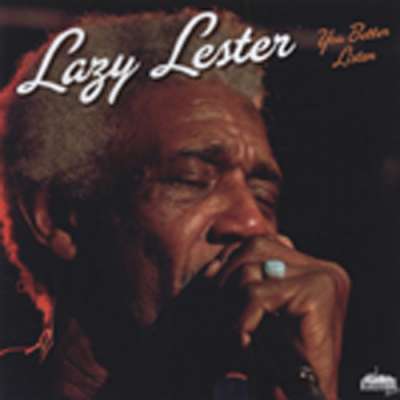 Lazy Lester: You Better Listen (CD)
Art-Nr.: CDBTR1025

(2010 'Bluestown Records') (43:19/13) Die von Jay Miller produzierten und seit Mitte der 50er Jahre auf Excello veröffentlichten Swamp Blues-Aufnahmen besitzen eine unnachahmliche Lässigkeit, eine Coolness, die außerhalb Louisianas nie...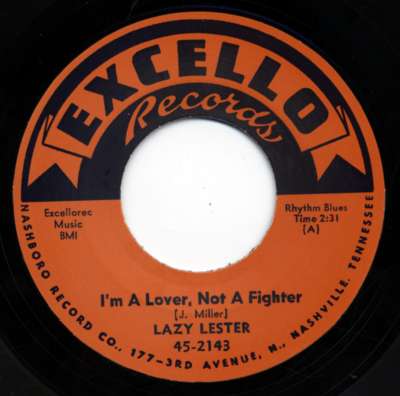 Lazy Lester: I'm A Lover, Not A Fighter b-w Sugar Coated...
Art-Nr.: REP12071

(2014) Repro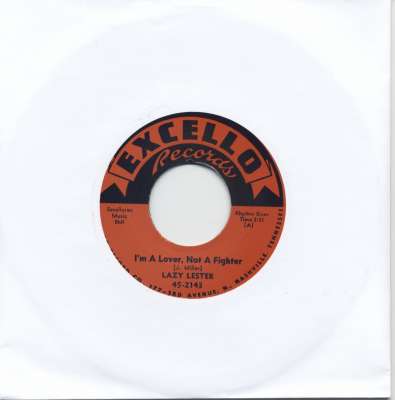 Lazy Lester: I'm A Lover, Not A Fighter b-w Sugar Coated...
Art-Nr.: REP12068


Sofort versandfertig, Lieferzeit** 1-3 Werktage
Repro! Excello 45-2143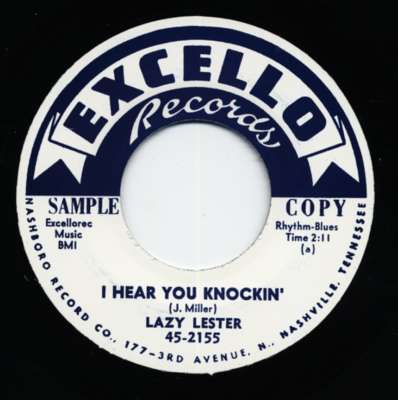 Lazy Lester: I Hear Your Knocking b-w Through The Goodness...
Art-Nr.: REP12059

This one is absolutly made for the dancefloor - killer rockin' blues stroller with nice harmonica action - buy or die!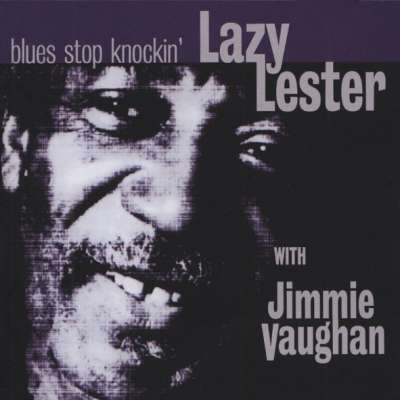 Lazy Lester: Blues Stop Knocking
Art-Nr.: CDFLOAT6006

(2001 'Antone's) (75:29/19) Neuauflage. - Eins muss man Produzent O'Brien lassen, er hat die Atmosphäre der Aufnahmen, die Jay Miller in den 50er/60er Jahren für 'Excello' machte, neu erschaffen können. Lazy Lesters neues Album klingt...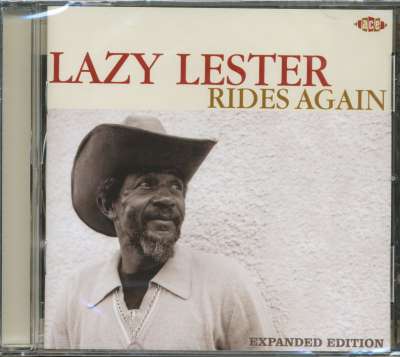 Lazy Lester: Lazy Lester Rides Again - Expanded Edition (CD)
Art-Nr.: CDCHD1304


Sofort versandfertig, Lieferzeit** 1-3 Werktage
(ACE Records) 23 Tracks - 1987 'Blue Horizon' - Seit diesem schicksalhaften Tag vor vielen Jahren, als John Broven und Mike Leadbitter von Blues Unlimited mich mit dem Excello-Label und der Produktion von J.D. Miller, dem Besitzer des...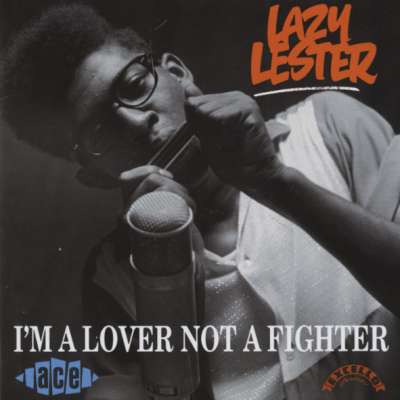 Lazy Lester: I'm A Lover Not A Fighter
Art-Nr.: CDCHD518


Sofort versandfertig, Lieferzeit** 1-3 Werktage
(1956-64 'Excello') (59:43/24) Wer Slim Harpo und den Blues aus Louisiana liebt, der sollte zusehen, daß er dieses Album nach Hause bekommt! Die besten Aufnahmen von Lazy Lester, eine Vielzahl bislang unveröffentlicht. Die Qualität ist...
Wer war/ist

Lazy Lester

? - CDs, Vinyl LPs, DVD und mehr
Lazy Lester
Lazy Lester wurde am 20. Juni 1933 in Torras, Louisiana, geboren, spielte Mundharmonika und Gitarre und nahm für den Produzenten Jay Miller auf. Seine fantastischen Singles aus den Fünfziger- und Sechzigerjahren wurden auf dem berühmten Nashville-Label Excello Records veröffentlicht, damals im Besitz von Ernie Young.
Lazy Lester hat nicht nur unter seinem eigenen Namen veröffentlicht, sondern auch zu Aufnahmen von Lightnin' Slim, Slim Harpo und Katie Webster Beiträge geliefert. Für seine von ihm geschriebenen wunderschönen Louisiana-Blues-Klassiker wie 'I'm a Lover Not a Fighter', 'I Hear You Knockin'' und 'Sugar Coated Love' wird er für immer in Erinnerung bleiben.
Durch Zufall fand sich Lazy Lester in einem Bus neben Lightnin' Slim wieder, der 1956 auf dem Weg zu einer Excello-Aufnahmesession war. Der für diesen Tag vorgesehene Mundharmonika-Spieler tauchte nicht auf, und so konnte Lazy Lester einspringen. Jay Miller war beeindruckt von Lesters cooler, entspannter Art, Mundharmonika zu spielen und nahm ihn auch als Solokünstler auf. Er nutzte den Multi-Instrumentalisten - Lester konnte Gitarre, Mundharmonika, Bass und Schlagzeug spielen - auch für Sessions anderer Excello-Künstler.
Lazy Lester schrieb großartige Songs, aber die meisten seiner Lieder wurden Jay Miller oder Miller und Lester zugeschrieben. Er erhielt nur wenige Lizenzgebühren, so erklärte er, und gab die Musikindustrie Ende der 1960er Jahre auf und übernahm fortan handwerkliche Tätigkeiten. 1971 organisierte der Promoter Fred Reif eine Show mit Lightnin' Slim, und Lester wurde zu einem Auftritt mit seinem ehemaligen Partner eingeladen. Lazy Lester war wieder da! In den nächsten etwa drei Jahrzehnten spielte er in den USA und Europa, meist mit Pickup-Bands. Plattenfirmen wie Alligator, Telarc und Ace Records (UK) nahmen ihn erneut auf, und wieder einmal wurde Lester ein fester Bestandteil des internationalen Blues-Zirkus.
Unter anderen namen die Fabulous Thunderbirds, die Flamin' Groovies, Dave Edmunds, Dwight Yoakam, die Kinks, Anson Funderburgh und Freddy Fender seine Songs auf. Zuletzt lebte Lester mit seiner Freundin in Paradise, Kalifornien; er trat gelegentlich auf Festivals und in Dokumentarfilmen auf. Lazy Lester starb am 22. August 2018 an Krebs. Er wurde 85 Jahre alt.