Der Artikel wurde erfolgreich hinzugefügt.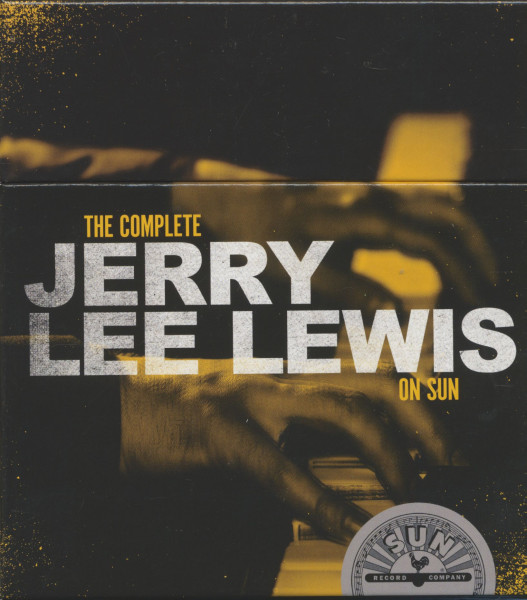 Benachrichtigen Sie mich, sobald der Artikel lieferbar ist.
inkl. MwSt. / zzgl. Versandkosten - Abhängig vom Lieferland kann die MwSt. an der Kasse variieren.
Artikel derzeit nicht verfügbar, Lieferfristen von bis zu 2-3 Wochen sind zu erwarten. (soweit verfügbar beim Lieferanten - kann schneller gehen, manchmal aber leider auch nicht)
Artikel-Nr.:

CDD279491

Gewicht in Kg.:

0.26
(Curb Records) 149 tracks, digisleeve im Schuber Fünf CD-Set. Wenn Rock'n'Roll eine Person...
mehr
Jerry Lee Lewis: The Complete Jerry Lee Lewis On Sun (5-CD Box)
(Curb Records) 149 tracks, digisleeve im Schuber
Fünf CD-Set. Wenn Rock'n'Roll eine Person wäre, dann wäre es
Jerry Lee Lewis
. Damals, 1957, als Jerry Lee Lewis mit
Whole Lotta Shakin' Going On
und
Great Balls Of Fir
e im Radio und in den Jukeboxen explodierte, war der Rock'n'Roll brandneu, jung und wild, laut und gefährlich. Das Gleiche könnte man von Jerry Lee sagen. Egal, wer einen Song schrieb, wenn Jerry Lee ihn spielte, wurde er zu einem Jerry Lee Lewis-Song. Es gibt nur wenige Künstler, die so originell sind. Der Rock'n'Roll der 1950er Jahre war eine Mischung aus etwas Altem, etwas Neuem, etwas Geborgtem und etwas Blues. Dieses Spektrum hören Sie in diesem kompletten Jerry Lee Lewis-Set. In den 1950er Jahren war der Rock'n'Roll die erste Liebe der Teenager. Es war eine Musik, die sie aufregte, bewegte und ihnen eine eigene Musik gab, die sich von der Musik ihrer Eltern erstaunlich unterschied. Es war eine Musik, die das Herz berührte, die Füße bewegte und die Welt veränderte. Rock'n'Roll zu hören war in den 1950er Jahren ein Initiationsritus für Teenager, eine Freiheitstaufe für eine rebellische Jugend.
Sun Records
in Memphis, unter der Leitung von
Sam Phillips
, war die Wiege des Rock'n'Roll, und Jerry Lee Lewis war ein Lieblingssohn...Don Cusic
Artikeleigenschaften von

Jerry Lee Lewis: The Complete Jerry Lee Lewis On Sun (5-CD Box)
Albumtitel:

The Complete Jerry Lee Lewis On Sun (5-CD Box)

Genre

Rock'n'Roll

Artikelart

CD

EAN:

0715187949126

Gewicht in Kg:

0.26
Jerry Lee Lewis - The Killer Nachruf – Jerry Lee Lewis - R.I.P.   Der ungestüme...
mehr
"Jerry Lee Lewis"
Jerry Lee Lewis - The Killer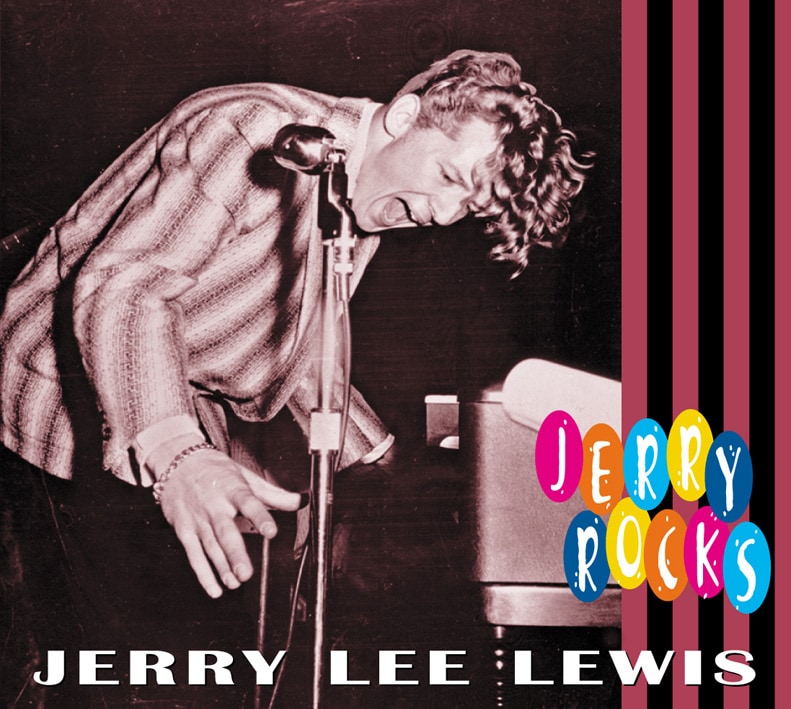 Nachruf – Jerry Lee Lewis - R.I.P.
 Der ungestüme Pianist wird den Laden nie mehr rocken.
Jerry Lee Lewis, dessen wilde jugendliche Frisur den Rock 'n' Roll ebenso nachhaltig prägte wie sein lüsterner, lasziver Gesang und sein donnerndes Hämmern auf der Klaviertastatur, ist am 28.10.2022 im Alter von 87Jahren verstorben. 
Allen Widrigkeiten zum Trotz war er eine der letzten Legenden aus jenen Tagen, als Sam Phillips eine erstaunliche Zahl junger Talente für seine Plattenfirma Sun Records gewinnen konnte. Als Jerry Lee Lewis 1956 an Sams Tür klopfte, wild entschlossen, den Verantwortlichen zu zeigen, was er mit einem wehrlosen Klavier anstellen konnte, hatte sich das Label aus Memphis bereits von Elvis verabschiedet, war jedoch hoch angesehen dank Carl Perkins, Roy Orbison, Johnny Cash und einiger anderer lärmender Rockabillies. 
Niemand konnte ahnen, dass Jerry Lee nicht nur Sam Phillips sondern die ganze Welt wie kein zweiter faszinieren würde. Der Skandal um seine Heirat im Jahr 1958 mit einer Minderjährigen, die zufällig auch seine Cousine war, hätte die Karriere jedes anderen Künstlers für immer zerstört. Jerry Lee musste zwar einen ungeheuren Imageverlust beklagen. Doch wie der Old Man River machte er einfach weiter und gewann seine enorme Popularität zunächst beim Rock 'n' Roll-Publikum zurück, um dann mit ungeheurem Erfolg das Gebiet der Country Music zu erobern. Der Killer hatte längst das Alter eines hochbetagten Ruheständlers erreicht (wer hätte das bei seinem ungesunden Lebenswandel jemals vorhersehen können?), ließ sich aber nicht davon abbringen, so hart zu rocken, wie es seine Gesundheit erlaubte.
Lewis wurde am 29. September 1935 in Ferriday, Louisiana, geboren und wuchs mit zwei klavierspielenden Cousins auf: Mickey Gilley (der in Jerry Lees rockende Fußstapfen trat) und dem späteren Evangelisten Jimmy Swaggart. Lewis nannte die Country-Stars Jimmie Rodgers und Hank Williams als wichtigste Einflüsse, dazu ein wenig Al Jolson und etwas von dem verschwitzten Blues, den er in Haney's Big House, Ferridays bester schwarzer Musikkneipe, zu hören bekam. In der Regel weigerte er sich, Pianisten als Vorbilder zuzulassen, obwohl sein Cousin Carl McVoy ihn beeindruckte wie auch das blinde Klaviergenie Paul Whitehead, mit dem er um 1952 in Natchez zusammen spielte. Ein kurzer Abstecher an eine Bibelschule in Texas endete abrupt, als Jerry Lee My God Is Real in einen heidnischen Boogie verwandelte, doch die Gospelmusik blieb ihm stets eine Herzensangelegenheit.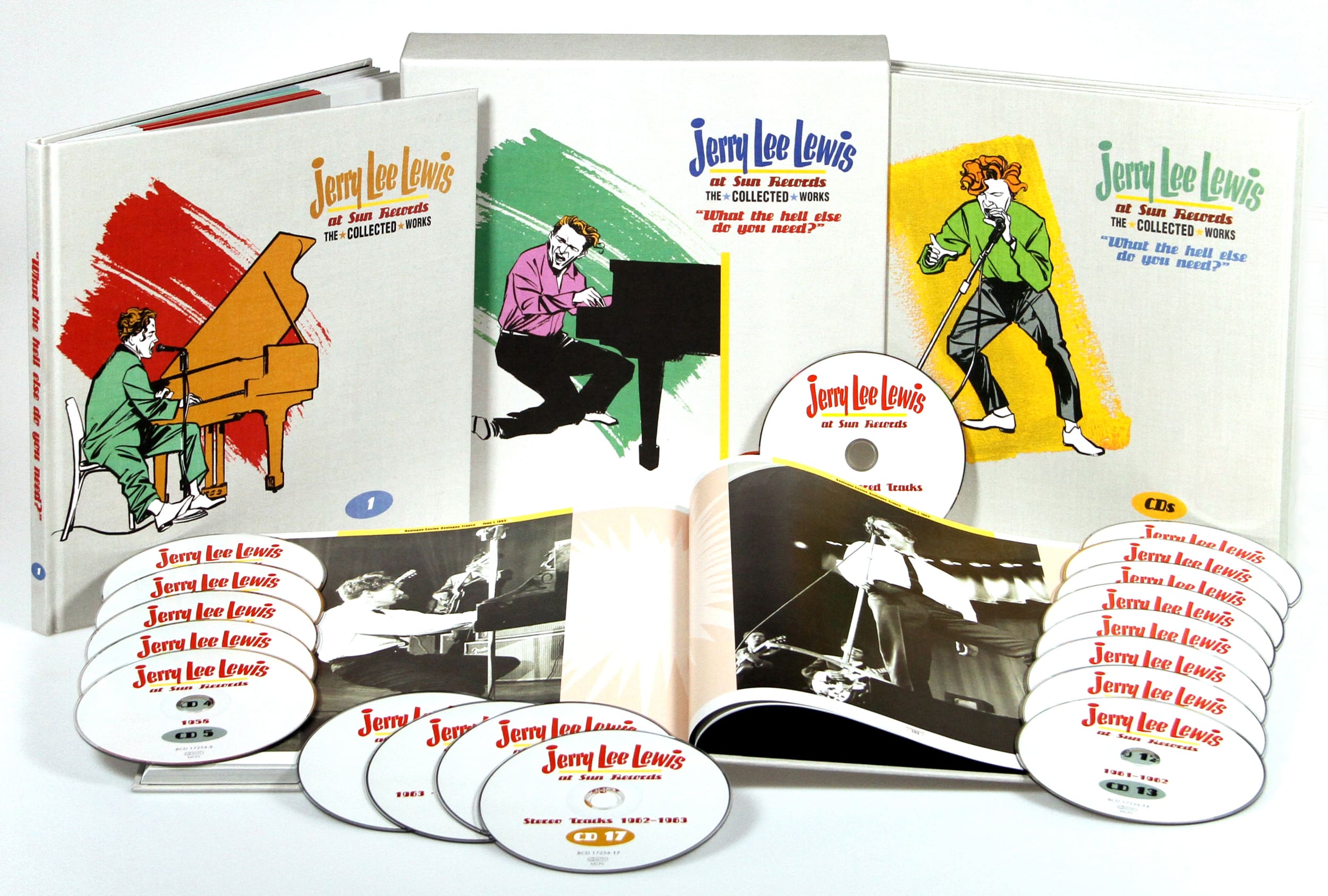 Vor der verheißungsvollen Reise nach Memphis und seinem Vorspielen beim Sun-Produzenten Jack Clement feilte Lewis in Clubs von Natchez bis Nashville an seinem Stil. Jack war beeindruckt. Es dauerte nicht lange bis Jerry Lee mit seiner heißblütigen Fassung von Ray Prices jüngstem Country-Hit Crazy Arms begann und Clement das Tonbandgerät mitlaufen ließ. Sun Records veröffentlichte den Song und Lewis tauchte auf der musikalischen Landkarte auf. Phillips erkannte, wie einzigartig Jerry Lee war und ließ das Aufnahmegerät stets mitlaufen, wann immer Jerry Lee den Weg zur Union Avenue 706 in Memphis fand, um Phillips' Studioklavier zu bearbeiten. Einer der vielen oft extrem unterschiedlichen Songs, die Lewis für Sun einspielte, war Whole Lot Of Shakin' Going On, wahnsinnig mitreißend und zuvor an anderen Orten von seinem Klavierkollegen Roy Hall sowie der gewaltigen Blues-Shouterin Big Maybelle aufgenommen. Jerry Lee schraubte an seiner dröhnenden und rasselnden Version während einer langen Nacht im Twin Gables in Blytheville, Arkansas. Dann nahm er sie mit dem Gitarristen Roland Janes, dem Schlagzeuger J.M. Van Eaton und Jerry Lees Cousin J.W. Brown an der Bassgitarre für Sun auf.  
Whole Lot Of Shakin' folgte als Single auf Crazy Arms und entwickelte sich im Sommer 1957 zu einem gigantischen Hit. Lewis trat plötzlich beim öffentlich-rechtlichen Fernsehen auf, war in den mit Stars gespickten Package-Shows zu sehen und überall, wo er hinkam, brach die Hölle los. Er spielte mit den Füßen auf den Klavieren, trat gegen die Sitzbänke, stand auf ihnen und riss sie mit der schieren Brutalität seiner Auftritte auseinander. Bei seiner nächsten Sun-Single, dem brandgefährlichen Kracher Great Balls Of Fire (aus der Feder von Otis Blackwell) eskalierten die Dinge zu einem regelrechten Fiebertrip. Unmittelbar danach holte sich Lewis erneut einen Song von Blackwell, Breathless, ein weiterer großer Hit. High School Confidential, der Titelsong des gleichnamigen Films (in dem Lewis denkwürdig auf einem Tieflader unter dem Vorspann erschien), war auf dem Weg zu einem ähnlichen Blockbuster-Status, als die Nachricht von der Verlobung mit seiner 13-jährigen Cousine Myra Gail, der Tochter des Bassisten Brown, bekannt wurde. Jerry Lee war sofort erledigt, seine Karriere in Trümmern. 
Langsam aber sicher kam er zurück. Sam Phillips gab ihn nie auf und fuhr fort, jede Menge Platten von Jerry Lee Lewis herauszubringen. Doch 1963 verließ Jerry das mittlerweile schwächelnde Label und unterschrieb bei der Mercury-Tochtergesellschaft Smash. Zunächst rockte Jerry Lee unerbittlich weiter. 1968 jedoch wechselte er zur Country Music und erwies sich hier ebenso sensationell erfolgreich wie ein Jahrzehnt zuvor in den Rock-Arenen. Er verbuchte eine wahre Lawine von Hits auf seinem Konto und vollendete sein Comeback. Lewis wechselte in den kommenden Jahrzehnten zwischen Rock und Country und zelebrierte seine eigene übergroße Legende mit sieben Ehefrauen, einem 1989 gedrehten Film, der ziemlich locker mit den Fakten seines Lebens umgeht, und genug wahnwitzigen Possen abseits und auf der Bühne, um die Seiten mehrerer höchst unterhaltsamer Biographien zu füllen. Bear Family hat im Laufe der Jahre eine Reihe aufwendiger Box-Sets, Einzel-CD und Langspielplatten zusammen gestellt, die einen Großteil der unglaublichen Karriere des Killers abdecken.
Kein Pianist hat jemals einen Boogie Woogie mit mehr zielstrebiger Energie gerockt als der Killer. Er war wirklich einzigartig.
                                                                                                                      --Bill Dahl.
Bewertungen lesen, schreiben und diskutieren...
mehr
Kundenbewertungen für "The Complete Jerry Lee Lewis On Sun (5-CD Box)"
Bewertung schreiben
Bewertungen werden nach Überprüfung freigeschaltet.
Weitere Artikel von Jerry Lee Lewis
Jerry Lee Lewis: Live At The Star-Club Hamburg (180gram vinyl)
Art-Nr.: BAF18006


Sofort versandfertig, Lieferzeit** 1-3 Werktage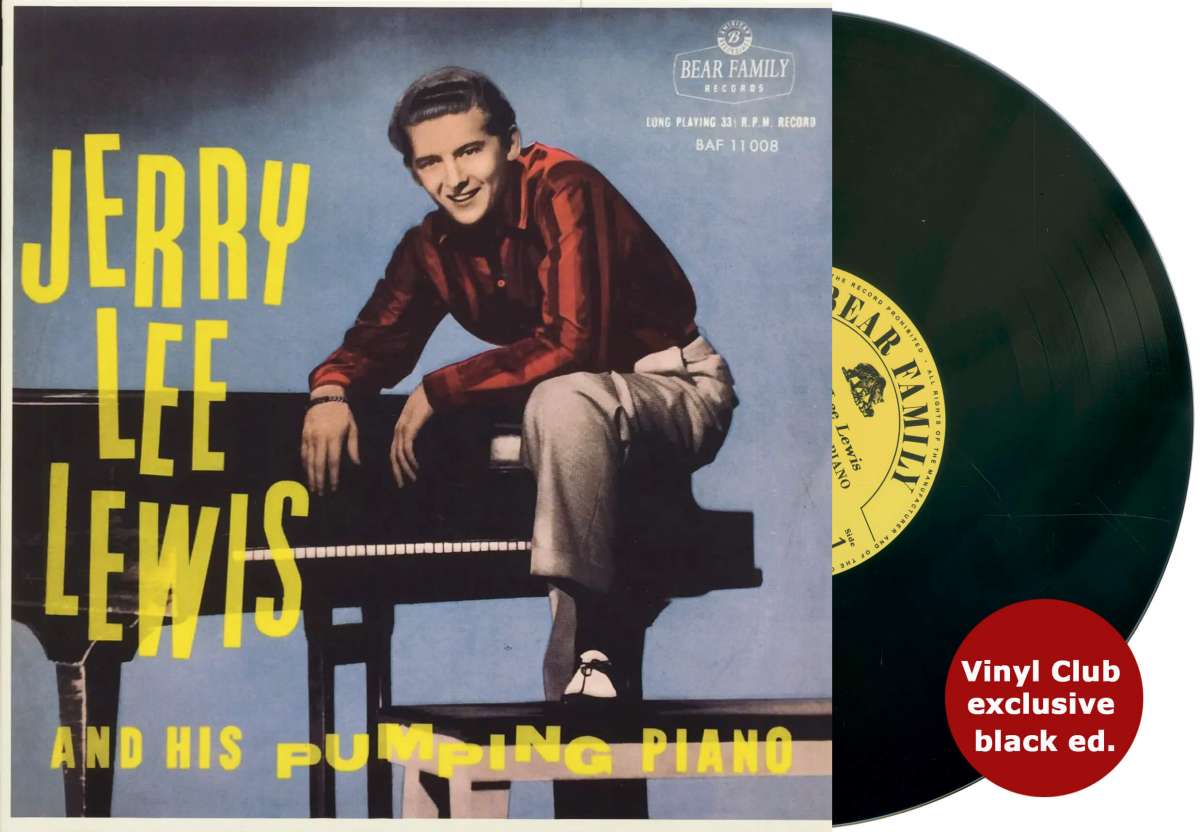 Jerry Lee Lewis: Jerry Lee Lewis And His Pumping Piano (LP,...
Art-Nr.: BAF11008


Sofort versandfertig, Lieferzeit** 1-3 Werktage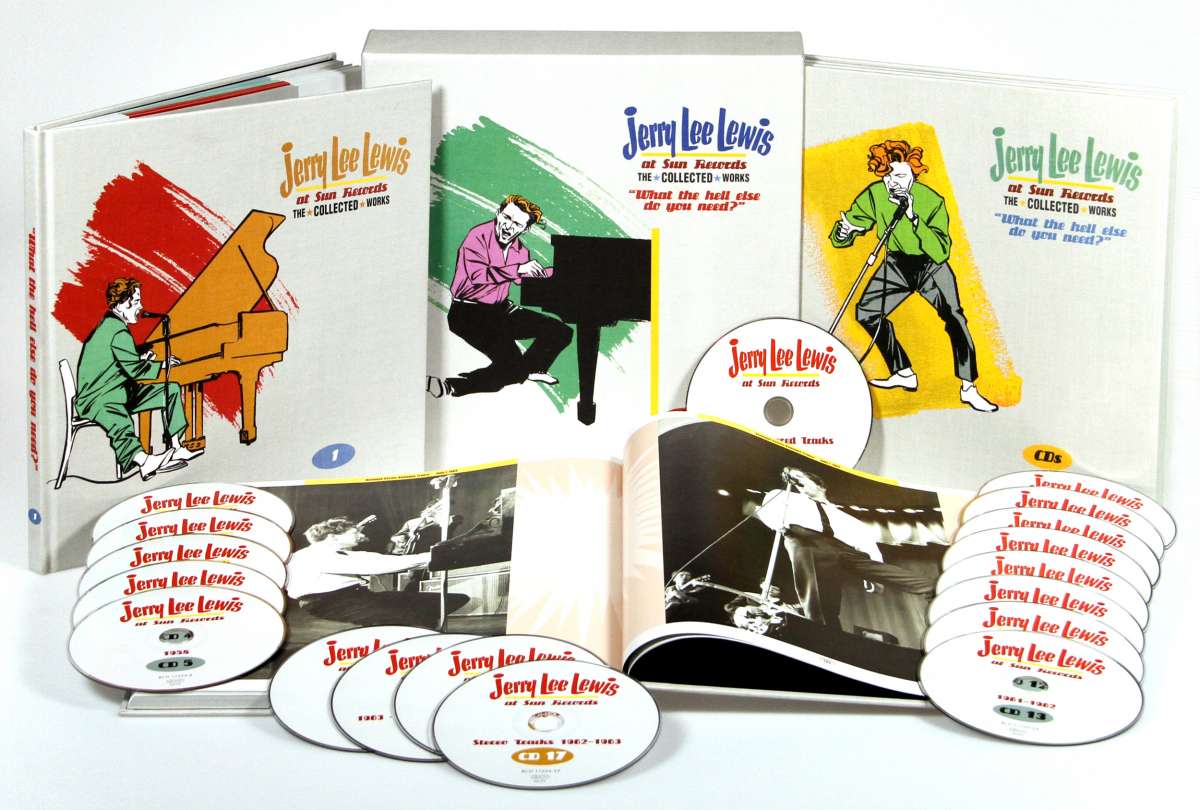 Jerry Lee Lewis: Jerry Lee Lewis At Sun Records The Collected...
Art-Nr.: BCD17254


Sofort versandfertig, Lieferzeit** 1-3 Werktage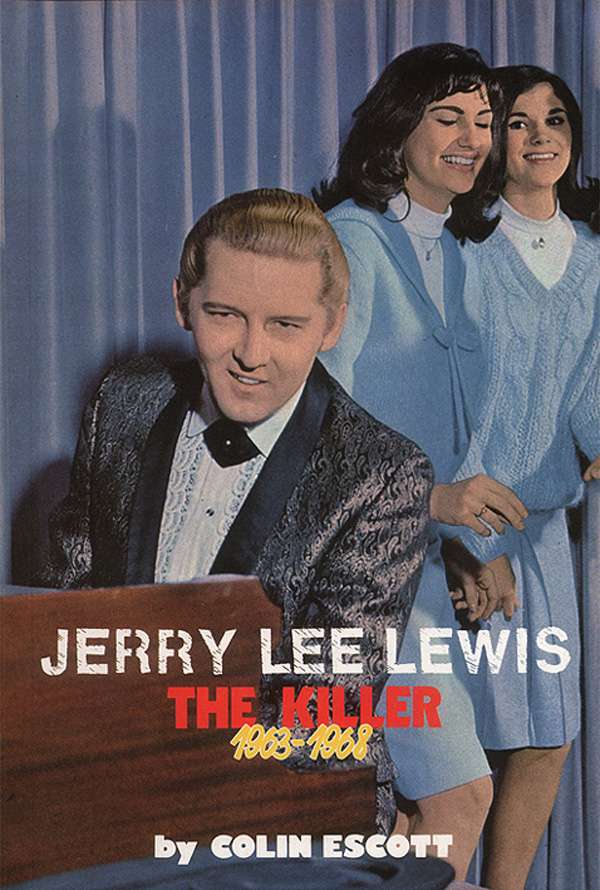 Jerry Lee Lewis: Jerry Lee Lewis - The Killer Vol.1 1963-68 by...
Art-Nr.: BFB10004


Sofort versandfertig, Lieferzeit** 1-3 Werktage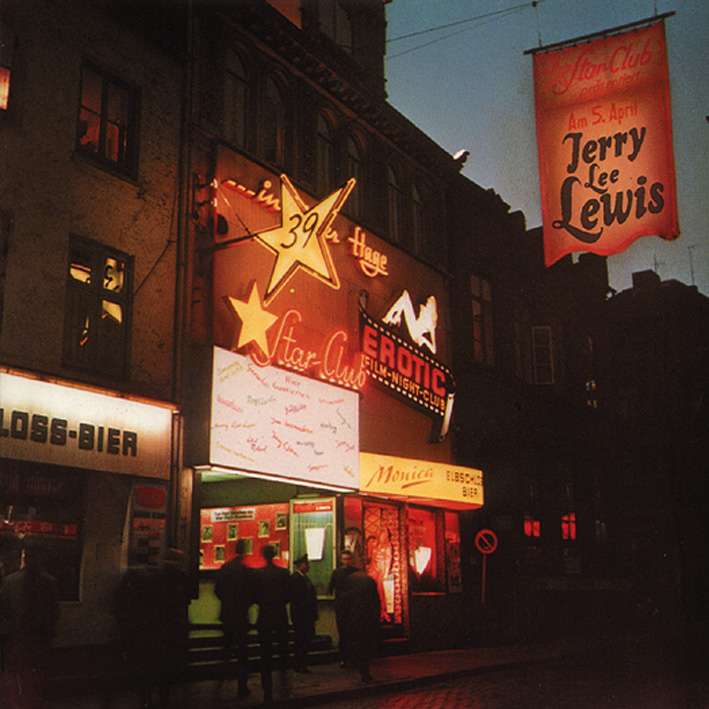 Jerry Lee Lewis: Live At The Star Club Hamburg (CD)
Art-Nr.: BCD15467


Sofort versandfertig, Lieferzeit** 1-3 Werktage