Wer war/ist

Merl Lindsay

? - CDs, Vinyl LPs, DVD und mehr
Merl Lindsay
Western dance band leader was nearing the end of a long career -- he would die from cancer in 1965, aged 49 -- when he took a typically game stab at rock 'n' roll for this fifth of six 'D' singles (including a four-song instrumental deejay issue) in 1960. Lindsay had begun his bandleading career under his real name Merle Salathiel in 1935 and spent most of his career in or near Oklahoma City, though he enjoyed several popular years in Southern California in the middle '40s. He led top notch (and, for Oklahoma, typically large) swing bands during the 1940s and early 1950s, employing some of the best musicians in the business, before scaling down due to economics in the mid-50s.
Television and changing tastes hurt, but Lindsay led great and surprisingly large bands until rock 'n' roll began to dominate the scene. After a stint as house band for the Ozark Jubilee, he gave up a band briefly (he booked Billy Gray), but had reformed by 1958, when his first 'D' releases were issued. Never a stranger to a tougher sound, Lindsay had shown R&B influences from the latter '40s -- instrumentally his Lonesome Okie Going Home from late '47 sounds almost like a Bill Haley record from a half dozen or more years later. He made an aborted attempt to cover Rock This Joint at his first session for Mercury in 1952 and had cut several rocking sides prior to this coupling, including a much sought after 1957 rocker on the tiny Hu-Se-Co label backing Doyle Madden, and a spirited version of his classic theme Water Baby Blues released earlier on 'D' as Waterbaby Ride.
He tackled Waterbaby once again here, a rockin' but relaxed version featuring unknown lead guitar and sax (possibly longtime associate Arlen Kaywood), but the vocal flip has always been of more interest to enthusiasts. Lindsay was hardly the first to rework familiar nursery rhymes into rockers, but this nice take on Little Boy Blue features a vocalist credited here as Wesley Young but whose real name was apparently Wesley Parker (and is not to be confused with long-time Lindsay associate, fiddler-vocalist Jimmy Young, who played on several of Lindsay's 'D' releases).
© Bear Family Records®
Excerpt from
Various - That'll Flat Git It!
Vol.19 - Rockabilly From The Vaults Of D & Dart Records (CD)
Copyright © Bear Family Records® Alle Rechte vorbehalten. Nachdruck, auch auszugsweise, oder jede andere Art der Wiedergabe, einschließlich Aufnahme in elektronische Datenbanken und Vervielfältigung auf Datenträgern, in deutscher oder jeder anderen Sprache nur mit schriftlicher Genehmigung der Bear Family Records® GmbH.
Für die Filterung wurden keine Ergebnisse gefunden!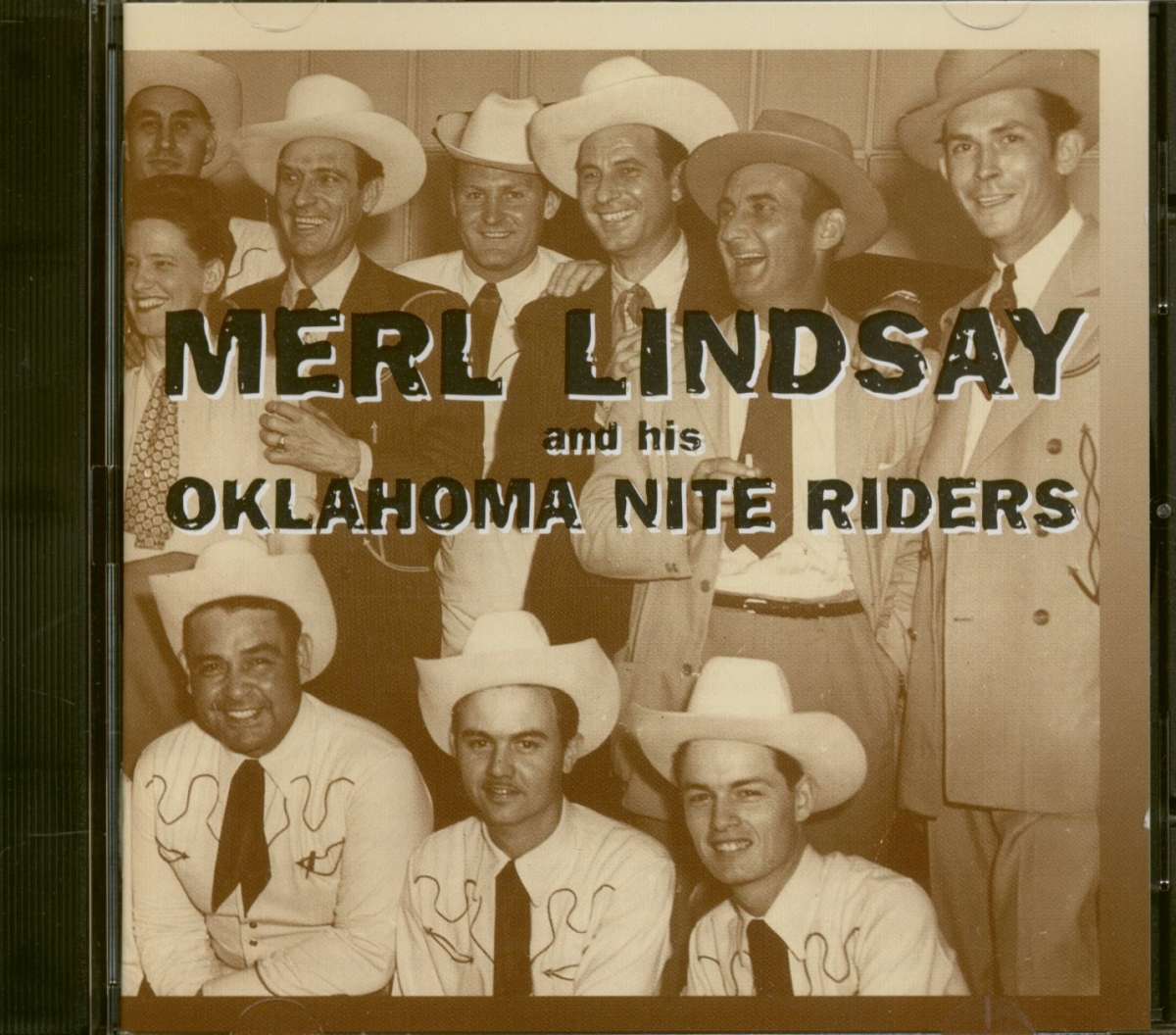 Merl Lindsay: And His Oklahoma Nite Riders 1946-52 (CD)
Art-Nr.: CDKK33


Dieser Artikel ist gestrichen und kann nicht mehr bestellt werden!
(2005/KRAZY KAT) 28 tracks (75:20) with 24 page booklet.