Wer war/ist

Tom Russell

? - CDs, Vinyl LPs, DVD und mehr

TOM RUSSELL
"Er ist einer der grossen unentdeckten Schreiber im Stil der klassischen Dichtung", dies sagte lan Tyson, ein enger Freund von Tom Russell über diesen genialen Songwriter, der bisher leider noch nicht die Anerkennung gefunden hat, die ihm eigentlich gebührt. Durch Europa tourt Tom Russell mit seiner Band seitJahren schon regelmässig und hat auch hier seinen Freundeskreis gefunden. In den USA dagegen scheint er noch immer als eine Art Geheimtip gehandelt zu werden.

Der wahrscheinliche Grund dafür: Tom Russell mag Nashville nicht, ihm ist die umtriebige Music City mit ihrem Vermarktungssystem ein Greuel und somit versteht er sich als eine Art Einzelkämpfer für eine gute Musik, für Songs mit Tiefgang, für Lieder mit einer Aussage.

Aus seiner Feder stammen so herrliche Kompositionen wie Navajo Rug, Cropduster , U.S. Steel und Gallo De Cielo. Dabei fällt Tom Russell' s Neigung zur Tex-Mex-Music immer wieder auf, eine Musik, die er dank der Vielseitigkeit seiner Bandrecht authentisch vorzutragen versteht. In der Tom Russell Band fallen vor allem Fats Kaplin und Andrew Hardin auf, Fats Kaplin, ein einfühlsamer Virtuose auf der Fiddle, der Steel Guitar und dem Akkordeon, Andrew Hardin, ein Hexenmeister auf der Gitarre.

Tom Russell selbst präsentiert sich als Sänger mit einer Stimme, die irgendwo zwischen Merle Haggard und Johnny Cash angesiedelt scheint. Als 1987 Tom Russell' s neueste LP RoadTo Bayarnon auch in den USA veröffentlicht wurde, schrieb John Lomax III über ihn: "Tom Russell ist einer der besten Songwriter der Welt, dessen Wer_k auch noch ins nächste Jahrhundert, und ins übernächste und ins übernächste passen wird." Tom Russell ist auf dieser CD mit den drei Eigenkompositionen Mezcal, Alkali und Navajo Rug vertreten.
Für die Filterung wurden keine Ergebnisse gefunden!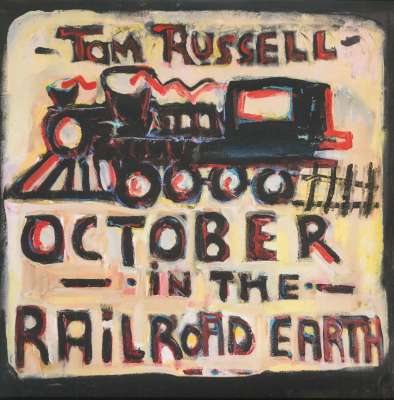 Tom Russell: October In The Railroad Earth (LP)
Art-Nr.: LPPRP155


Sofort versandfertig, Lieferzeit** 1-3 Werktage
(Proper Records) 10 Tracks - Der amerikanische Künstler Tom Russell gilt als einer der besten Songwriter seiner Generation und präsentiert mit ''October In The Railroad Earth'' sein neues Studio-Album 2019. Enthalten sind 10 original Tom...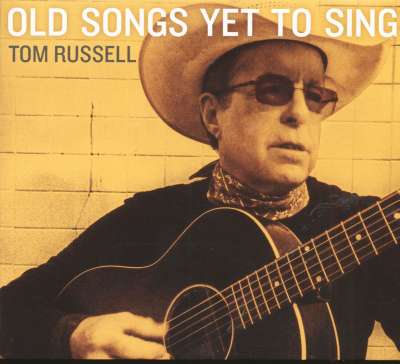 Tom Russell: Old Songs Yet To Sing (CD)
Art-Nr.: CDFR012

(Frontera Records) 20 Tracks - Digipack - A re-recording of early classics featuring guitarist extraordinare Andrew Hardin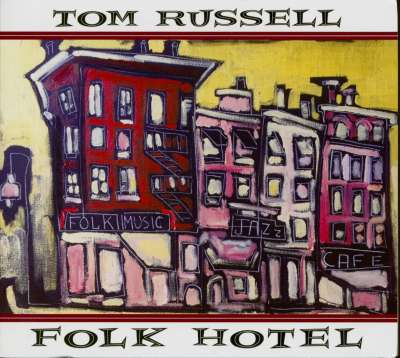 Tom Russell: Folk Hotel (CD)
Art-Nr.: CDFR54577


Sofort versandfertig, Lieferzeit** 1-3 Werktage
(2017/Frontera) 14 tracks (70:23) digipack. - 13 new Russell originals plus, as one of two bonus tracks, Bob Dylan's "Just Like Tom Thumb's Blues," a duet with Joe Ely, featuring Joel Guzman on Tex-Mex accordion. Augie Meyers and Eliza...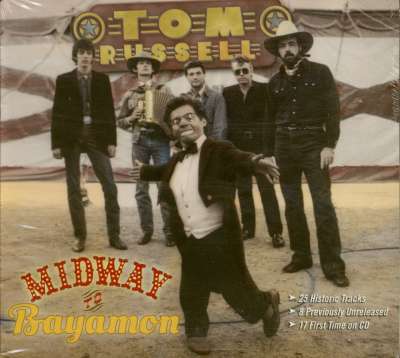 Tom Russell: Midway To Bayamon (CD)
Art-Nr.: CDFR40033

(2014/Frontera) 25 tracks 1982-92 (8 unreleased, 17 first time on CD) digisleeve.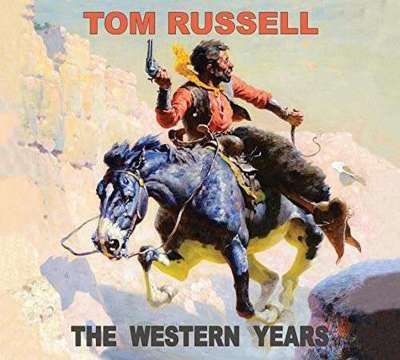 Tom Russell: The Western Years (2-CD)
Art-Nr.: CDRB3257

(2014/Rock Beat) 34 tracks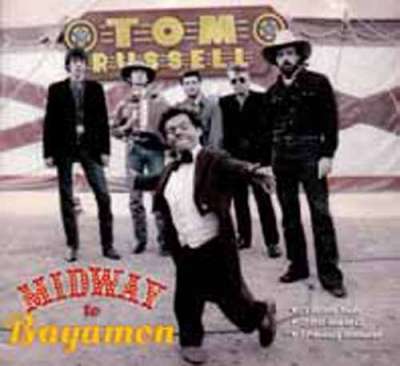 RUSSELL, Tom: Midway To Bayamon
Art-Nr.: CDRUSSELL001

(2014/Frontera)25 tracks. Lost tapes 1985-87 plus an extra live track from 1992. Limited edition.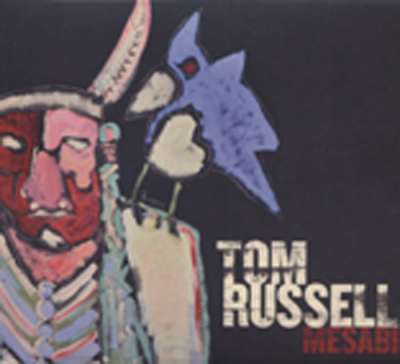 Tom Russell: Mesabi (2011)
Art-Nr.: CDSHFA12775

(2011/SHOUT) 15 tracks (63:45) digipac incl. all lyrics. Sensational new studio album with contributions from: Calexico, Augie Meyers, Van Dyke Parks & Lucinda Williams. Ueberragende neue Russell songs plus ein Bob Dylan Cover mit...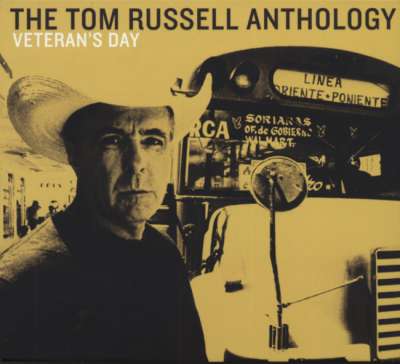 Tom Russell: Veteran's Day:The Tom Russell Anthology 2-CD
Art-Nr.: CDSHFA31099

(2008/SHOUT/HIGHTONE) 37 tracks, gatefold digipac with 24 page booklet. Spanning over 3 decades and includes 2 unreleased new recordings and collaborations with Dave Alvin, Shawn Colvin, Nanci Griffith, Jimmi Dale Gilmore and more.
Tom Russell: Indians, Cowboys, Horses, Dogs
Art-Nr.: CDHIGH8165


Sofort versandfertig, Lieferzeit** 1-3 Werktage
(2004/HIGHTONE) 12 tracks His newest selfproduced album./ Sein neuestes selbstproduziertes Album!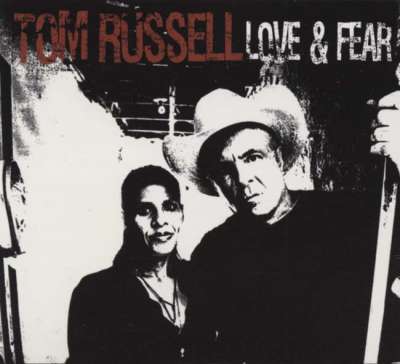 Tom Russell: Love & Fear
Art-Nr.: CDHIGH8190

(2006/HIGHTONE) 11 tracks - digipac / great new album of superb playing & songwriting featuring Gretchen Peters, Gurf Morlix a.o. Highlight album recorded in Austin,TX.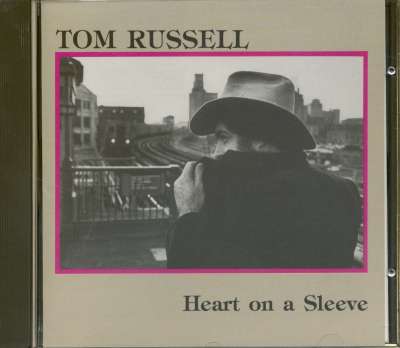 RUSSELL, Tom: Heart On A Sleeve
Art-Nr.: BCD15243

- Wolf-Titel in UNGLAUBLICH guter Qualität!! Ein Hammer! Agressiv, laut, Super-Gitarre von Willie Johnson / the sound quality of this 'Bear Family' CD is simply unbelievably GREAT!! This CD is a must! Agreesive, loud, and excellent...