Wer war/ist

Johnny Shines

? - CDs, Vinyl LPs, DVD und mehr
Johnny Shines
Johnny Shines
Evening Sun
(John Shines-Joe Brown)
J.O.B. 1010
Die Interaktion zwischen Johnny Shines' draufgängerischen Boogie-Gitarrenläufen und Big Walter Hortons spektakulärer, verstärkter Mundharmonika auf Evening Sun ist geradezu überwältigend. Nur mit dem Bassisten Al Smith als Unterstützung gehen sie ab wie verrückt, wobei Shines' voll ausgefahrene, Shouter-Stimme durchweg mit der mächtigen musikalischen Kulisse mithalten kann. Shines war eines der ganz großen Bluestalente seiner Zeit, konnte sich aber im Wettbewerb der Chicagoer Bluesszene nicht ganz so durchsetzen wie manch anderer seiner ebenfalls aus dem Süden stammenden Kollegen.
Shines wurde am 26. April 1915 in Frayser, Tennessee (ganz in der Nähe von Memphis) geboren und verbrachte seine Kindheit abwechselnd in Memphis und dem ländlichen Arkansas, wo er mit dem Gitarrespielen begann und schließlich in Hughes, Arkansas unter den Einfluss von Howlin' Wolf kam, bevor er wieder nach Memphis zurückkehrte. Dort lernte Shines Mitte der 30er-Jahre seinen zukünftigen Mitspieler Horton kennen; zur selben Zeit traf er auch den legendären Robert Johnson in Helena. Die beiden spielten eine kurze Zeit zusammen, in der Johnson großen stilistischen Einfluss auf Shines hatte.
Der Gitarrist kam 1941 in Chicago an und wollte unbedingt Schallplatten machen. Dadurch kam er zwangsläufig mit Lester Melrose zusammen und spielte 1946 für den Chicago-Blues-Aufnahmepapst eine Session, die für Jahrzehnte in den Columbia-Archiven verschwand. Seine Pechsträhne setzte sich 1950 fort, als seine Chess-Single Joliet Blues kurz vor der Veröffentlichung zurückgezogen wurde, angeblich weil Leonard Chess glaubte, Johnny klinge zu sehr nach Muddy (das Label wollte ihn auf der Platte aus unerfindlichen Gründen Shoe Shine Johnny nennen). Shines war also gut vorbereitet, als Joe Brown Interesse zeigte, ihn für seine lokale Firma J.O.B. Records aufzunehmen. Seine erste Session für das Label im April 1952 produzierte Johnnys Klassiker Rambling und Cool Driver. Aus einer Aufnahmesitzung im Januar 1953 im Universal Recording Studio resultierten das kochende Evening Sun und die Rückseite Brutal Hearted Woman.
Shines war so entmutigt von der lokalen Bluesszene, dass er die Gitarre für sieben oder acht Jahre an den Nagel hing und sich erst Ende 1965 wieder aus dem musikalischen Ruhestand herauslocken ließ, um einer der Protagonisten von Teil 3 der Vanguard-LP-Serie 'Chicago/The Blues/Today!' zu werden. Es folgten Alben für Testament, Blue Horizon, Adelphi und Advent, und Shines machte außerdem Aufnahmen und Tourneen mit Willie Dixon, Horton und anderen renommierten Veteranen unter dem Namen Chicago Blues All Stars. Anfang der 80er-Jahre tat er sich mit einem weiteren Schüler von Robert Johnson zusammen, Robert Jr. Lockwood. Er nahm mit ihm zwei LPs für Rounder auf, aber schon auf der zweiten schränkten die Folgen eines Schlaganfalls seine Fähigkeiten als Gitarrist ein. Shines starb am 20. April 1992 in Tuscaloosa, Alabama.
- Bill Dahl -
Chicago, Illinois
Für die Filterung wurden keine Ergebnisse gefunden!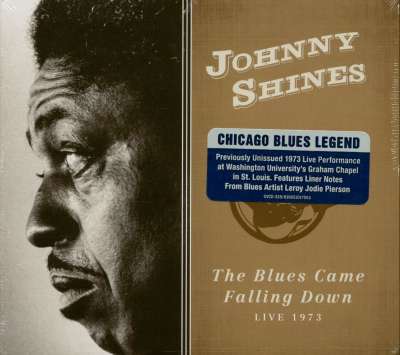 Johnny Shines: The Blues Came Falling Down - Live 1973 (CD)
Art-Nr.: CDOV328

(Omnivore) 20 Tracks - digipac Johnny Shines - The Blues Came Falling Down - Live 1973 - Bisher unveröffentlichte Live-Performance von 1973. - Fotos aus der Sammlung von Leroy Jodie Pierson. - Liner Notizen von Leroy Jodie Pierson. Nicht...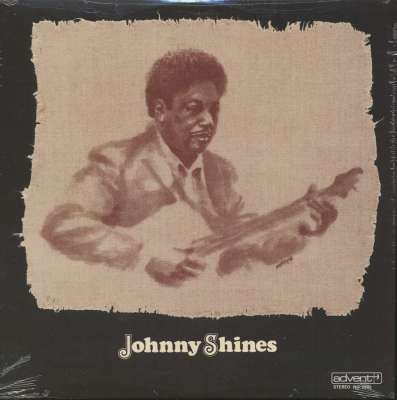 Johnny Shines: Johnny Shines (LP, 180g Vinyl)
Art-Nr.: LPAD2803


Sofort versandfertig, Lieferzeit** 1-3 Werktage
(Advent Productions) 11 Tracks - Neuauflage der Original LP von 1974 Das Johnny Shines einer der wenigen verbliebenen Bluesmen ist, die im klassischen Mississippi-Delta-Blues-Stil singen und spielen, ist an sich schon von großer...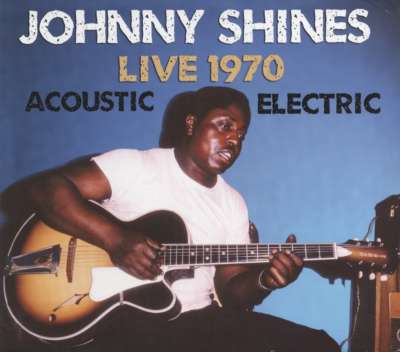 Johnny Shines: Live 1970 Acoustic & Electric
Art-Nr.: CDRB3270


Sofort versandfertig, Lieferzeit** 1-3 Werktage
(2014/Rockbeat) 12 tracks.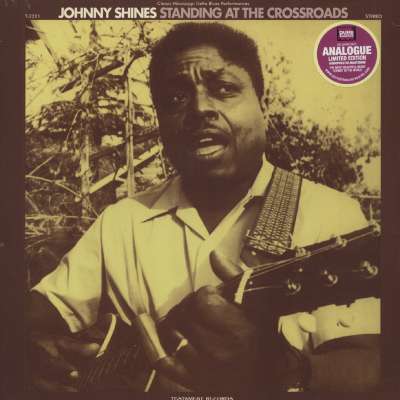 Johnny Shines: Standing At The Crossroads
Art-Nr.: PPAN2221


Sofort versandfertig, Lieferzeit** 1-3 Werktage
(2013/TESTAMENT) 11 tracks - remastered, 180g limited edition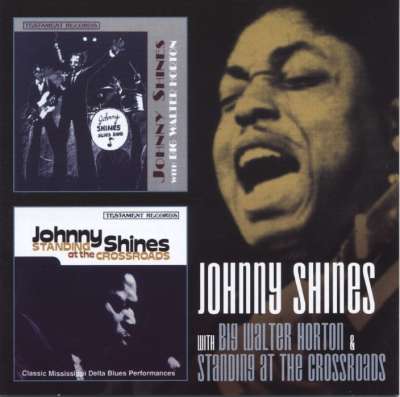 Johnny Shines: With Big Walter Horton - Standing At The Crossr
Art-Nr.: CDFLOAT6188

(1969&1970 'Testament') (93:45/28)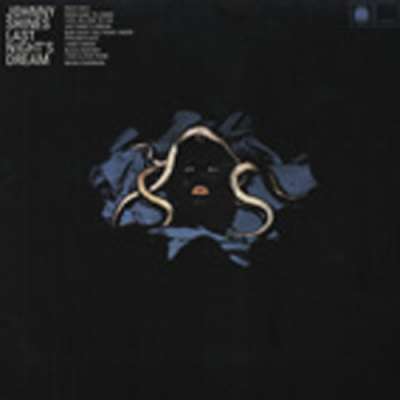 Johnny Shines: Last Night's Dream (180 g Vinyl)
Art-Nr.: 63212

(1968 'Blue Horizon') Pure Pleasure Neuauflage / Re-issue.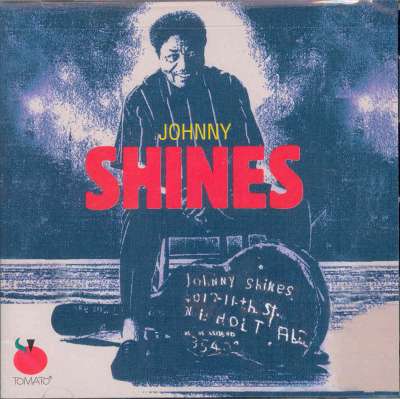 Johnny Shines: Too Wet To Plow
Art-Nr.: CDTMT2065

(1975 'Blue Labor') (47:51/12) Damals in Kanada aufgenommenes, wunderschönes akustisches Album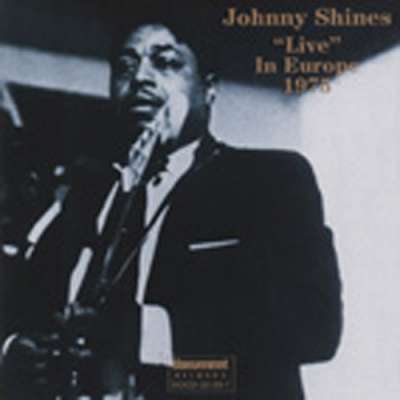 Johnny Shines: Live In Europe 1975
Art-Nr.: CDDOCD32/20/7

(1975 'Document') (74:51/21) 'Recorded live at Jazzland, Vienna, Austria - February 21, 1975' - JOHNNY SHINES - gtr/voc.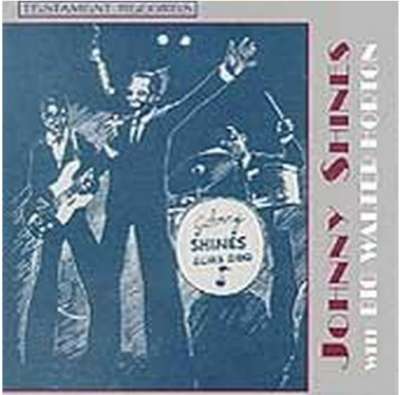 Johnny Shines & Walter Horton: Johnny Shines With Walter Horton
Art-Nr.: CDT5015

(1966/69 'Testament') (39:19/12) Großartige Aufnahmen