Wer war/ist

Benny Goodman

? - CDs, Vinyl LPs, DVD und mehr

Benny Goodman

Der "King of Swing', wie er heute noch genannt wird, wurde am 30.5.1909 in Chicago geboren. Benny Goodman bekam schon sehr früh Klarinettenunterricht und spielte als Junge bereits auf Ausflugsdampfern auf dem Michigansee. Seinen Wunsch, Berufsmusiker zu werden, verwirklichte er: Ab 1926 spielte er mit Unterbrechungen im Orchester von Art Pollack, und ab 1929 machte er in New York Musik für Theater, Rundfunk und Schallplatte. 1935 gründete er seine erste Bigband, und mit von ihm komponierten, aber von bekannten Mitgliedern seiner Band arrangierten Titeln verhalf er dem Swing-Stil zu einem Siegeszug ohnegleichen. Solche Titel waren z. B. "King Porter Stomp' und "Stomping At The Savoy".

Am 16.1.1938 gab Benny Goodman mit seiner Band ein sensationelles Konzert in der New Yorker Carnegie Hall - sensationell nicht nur wegen der Musik mit Titeln wie "Bugle Call Rag, Somebody Loves Me, Sing, Sing, Sing usw.", sondern auch deshalb, weil die Carnegie Hall bislang als Musentempel für klassische Musik galt. In seiner ersten Bigband, die bis 1944 bestand, spielten viele berühmte Musiker. Dazu gehörten auch Teddy Wilson und Gene Krupa, mit denen Benny Goodman 1935 ein Jazz-Trio bildete, das 1936 zum berühmten Quartett und bei Gelegenheit zum Sextett erweitert wurde- dabei spielten auch Harry James und Lionel Hampton mit. Eine zweite Bigband existierte von 1945 bis 1950, und später stellte Benny Goodman bei Bedarf zu Konzerten und Tourneen jeweils wieder eine Bigband zusammen.

Original Presse-Info: TELDEC Schallplatten GmbH
Für die Filterung wurden keine Ergebnisse gefunden!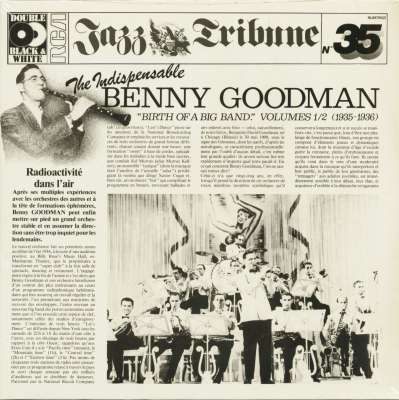 Benny Goodman & His Orchestra: The Indespensable Benny Goodman - Birth Of A...
Art-Nr.: LPNL89755


Sofort versandfertig, Lieferzeit** 1-3 Werktage
(RCA France) 32 Tracks - 1935-1936! Double Black & White - Jazz Tribune Series!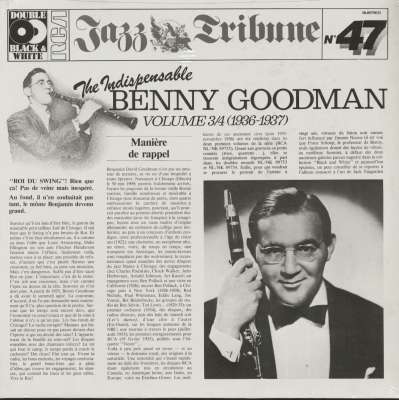 Benny Goodman: The Indispensable Benny Goodman - Vol.3&4 (2-LP)
Art-Nr.: LPNL89756


Sofort versandfertig, Lieferzeit** 1-3 Werktage
(RCA) 32 Tracks, aufgenommen 1936 und 1937 für RCA - Original versiegelte Kopie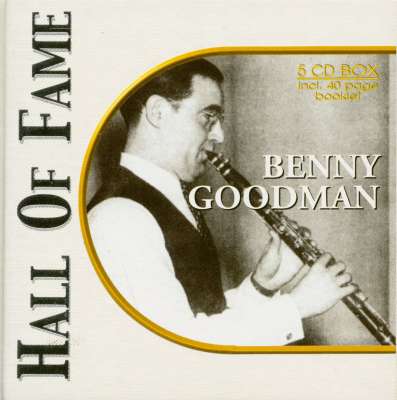 Benny Goodman: Hall Of Fame (5-CD)
Art-Nr.: CD201737

(Documents) 99 tracks, incl. 40 page booklet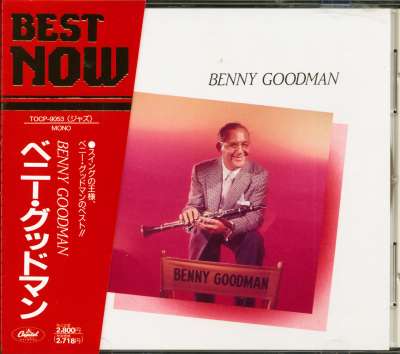 Benny Goodman & His Orchestra: Best Now (CD, Japan)
Art-Nr.: CDTOCP9053


Sofort versandfertig, Lieferzeit** 1-3 Werktage
(Capitol Japan) 20 Tracks - Rare Japan CD compilation containing original 1950s Capitol recordings!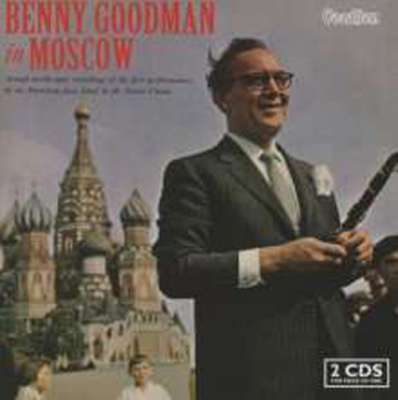 Benny Goodman: in Moscow (2-CD)
Art-Nr.: CDLK4489

(Vocalion) 37 tracks (1962)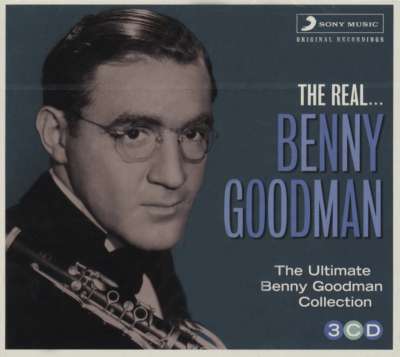 Benny Goodman: The Real...(3-CD)
Art-Nr.: CD496372

CD on SONY RECORDS by Benny Goodman - The Real...(3-CD)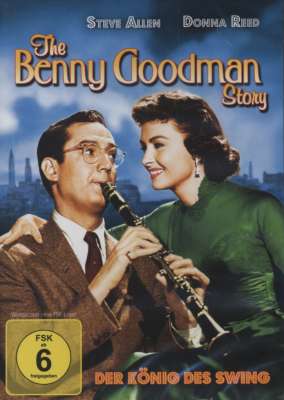 Benny Goodman: Benny Goodman Story (1955)
Art-Nr.: DVD498741

(2009/UNIVERSAL) PAL, Code 2, Deutsch/E, Color, 116 Min.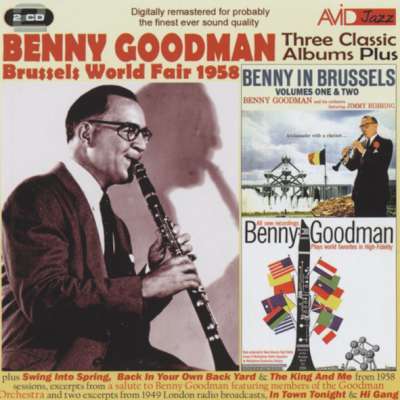 Benny Goodman: Three Classic Albums plus (2-CD)
Art-Nr.: CDAMSC1004

(2010/AVID) 40 tracks (157:56) 1949-58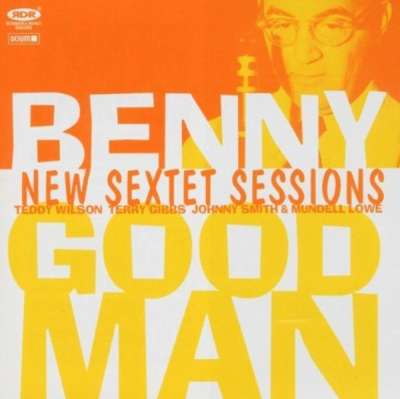 Benny Goodman: New Sextet Sessions
Art-Nr.: CDOCM042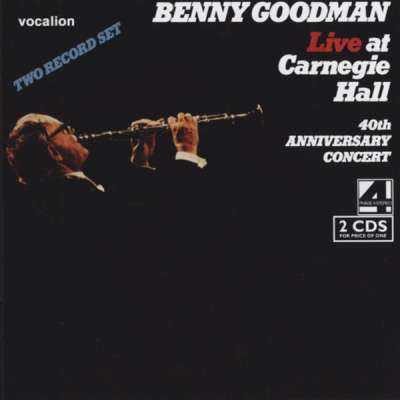 Benny Goodman: Live At Carnegie Hall 40th.Ann. (2-CD)
Art-Nr.: CDLK4355

(2008/VOCALION) 30 tracks, recorded 1978.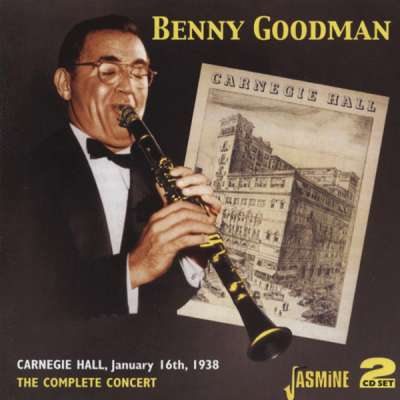 Benny Goodman: The Complete Carnegie Hall Concert 1938 2-CD
Art-Nr.: CDJAS656

CD on JASMINE RECORDS by Benny Goodman - The Complete Carnegie Hall Concert 1938 2-CD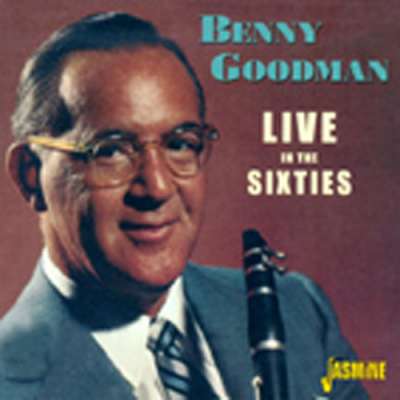 Benny Goodman: Live In The Sixties
Art-Nr.: CDJAS394


Sofort versandfertig, Lieferzeit** 1-3 Werktage
CD on JASMINE RECORDS by Benny Goodman - Live In The Sixties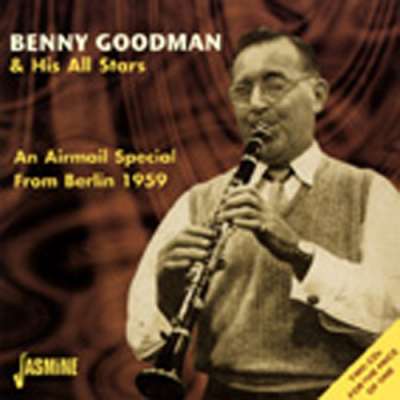 Benny Goodman: Airmail Special From Berlin 1959 2-CD
Art-Nr.: CDJAS402

CD on JASMINE RECORDS by Benny Goodman - Airmail Special From Berlin 1959 2-CD