Wer war/ist

Martha Carson

? - CDs, Vinyl LPs, DVD und mehr

geb. 19.5. 1921 in Neon - Kentuckygest. 16. Dezember 2004 in Nashville, Tennessee Record Labels: Capitol, RCA, Sims, Cadence, Decca, Bear Familylrene Amburgey, genannt Martha Carson, begann 1939 bei einer Radiostation in West Virginia mit Gospel Songs. Zusammen mit ihren Schwestern Opal und Bertha sang sie bei allen sich bietenden Gelegenheiten. Als Mattie, Minnie And Marthie machten sie Schallplatten für King und als The Amber Sisters für Capitol. Später bekam Martha Carson nach hartem Ringen einen Solovertrag bei Capitol und wurde Mitglied der Gruppe The Carlisles und Bill Carlisle sowie Chet Atkins waren auch bei ihren ersten Soloaufnahmen für Capitol mit dabei. Von 1951 bis 1954 nahm Martha Carson über zwei Dutzend Songs für Capitol auf.1955 unterschrieb sie bei RCA, wo sie auch eine ganze Reihe von Rock 'n' Roll Nummern aufnahm. Doch ihre Stärke waren die Gospel Songs und in den 50er Jahren wurde sie zur wichtigsten weißen Gospelsängerin, die sogar im Waldorf Astoria Hotel in New York City auftrat. Im Verlauf ihrer aktiven Zeit schrieb Martha Carson weit über 100 Songs.
Für die Filterung wurden keine Ergebnisse gefunden!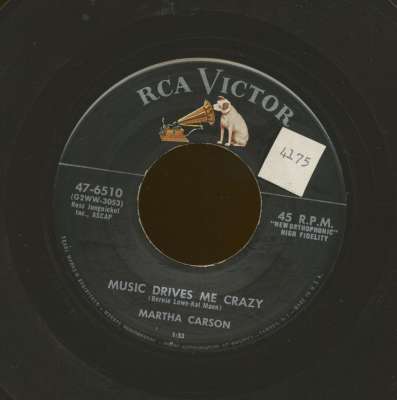 Martha Carson: Music Drives Me Crazy - Dixieland Roll (7inch,...
Art-Nr.: 45RCA6510

Original 45rpm record on 'RCA' from 1956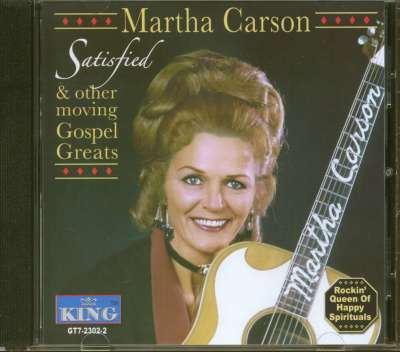 Martha Carson: Satisfied & Other Moving Gospel Greats (CD)
Art-Nr.: CDGT2302

(2012/Gusto) 10 Tracks, Gospel Anthology!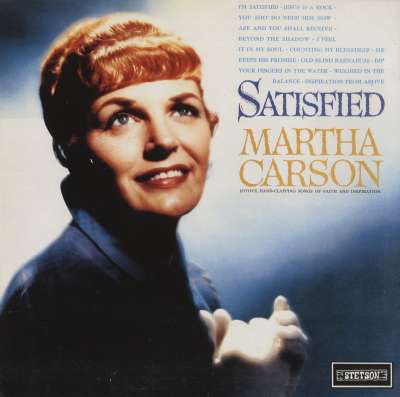 Martha Carson: Satisfied
Art-Nr.: LPHAT3109


Sofort versandfertig, Lieferzeit** 1-3 Werktage
(1980er/Stetson) 12 Titel, original Capitol Aufnahmen von 1960. Seltenes 80er Jahre Reissue der original Capitol LP von 1960.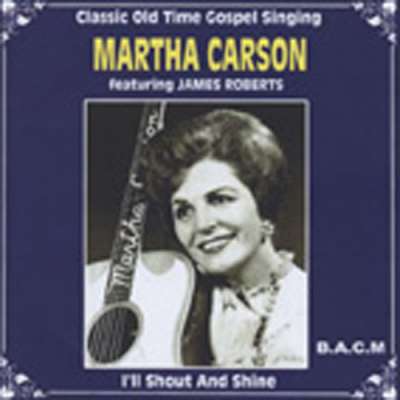 Martha Carson: I'll Shout And Shine (CD-R)
Art-Nr.: CDD204

(2007/BACM) 25 tracks 1949-1957