Für die Filterung wurden keine Ergebnisse gefunden!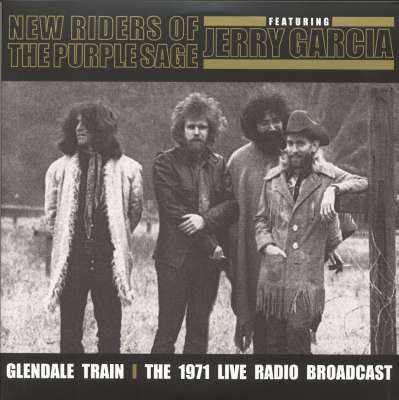 New Riders Of The Purple Sage: Glendale Train - The 1971 Live Radio Broadcast...
Art-Nr.: LPLETV121

(2013/Let Them Eat Vinyl) 16 tracks. Feat. Jerry Garcia.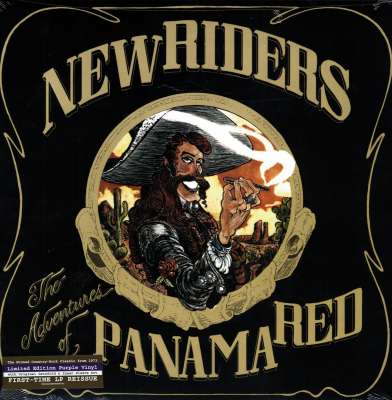 New Riders Of The Purple Sage: Adventures of Panama Red (LP, Ltd.)
Art-Nr.: LPRGM0334


Sofort versandfertig, Lieferzeit** 1-3 Werktage
(2015/Real Gone) 11 tracks. Die ultimative Hippie-Country-Rock-Band. Das legendäre 1973er Album (ihre einzige goldene Schallplatte) der Band, mittlerweile bestehend aus John Dawson, David Nelson, Dave Torbert, Pedal-Steel-Ass Buddy Cage...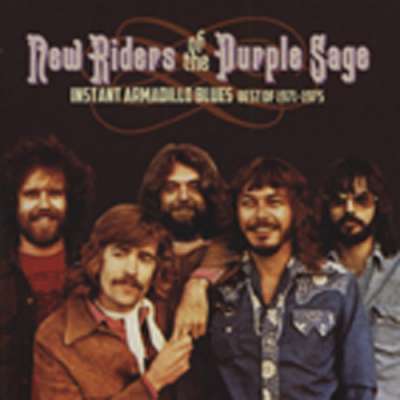 New Riders Of The Purple Sage: Instant Armadillo Blues - Best 1971-75 (2-CD)
Art-Nr.: CDRV345

(2011/RAVEN) 42 tracks. The best summation of the early career of the legendary New Riders. From twangy country-styled acid rock to boot-kickin' county rock! Over 140 minutes of superb quality audio, color booklet and informative...
Wer war/ist

New Riders Of The Purple Sage

? - CDs, Vinyl LPs, DVD und mehr
New Riders Of The Purple Sage
Lonesome L.A. Cowboy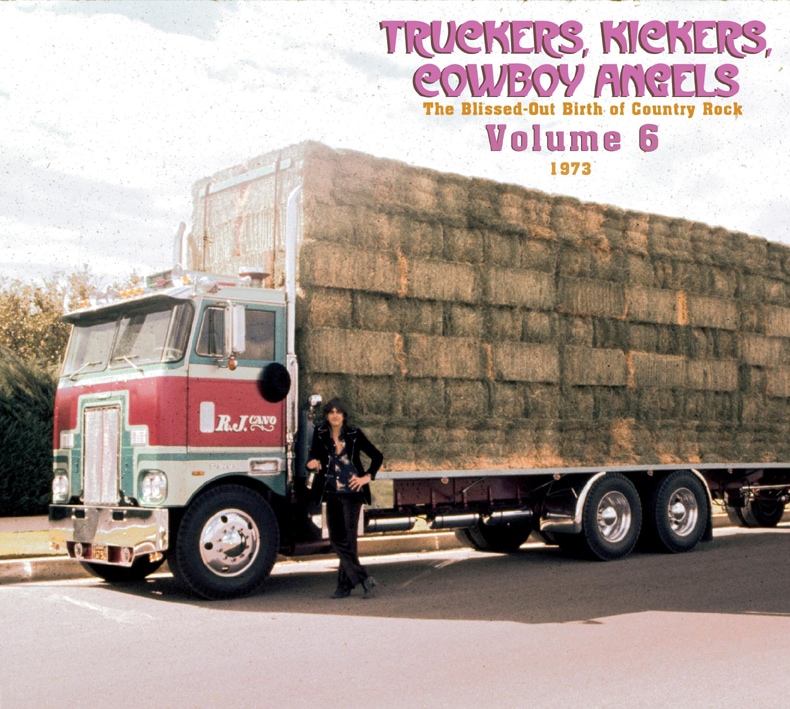 Nashville Session-Mann, Studiobetreiber und Produzent Norbert Putnam hatte eine lose Verbindung zu Columbia Records, die ihn mit Dan Fogelbergs erster Platte (siehe unseren vorherigen Band) und dann, bizarrerweise, mit NRPS zu tun hatte. Er ging in die Bay Area, um sie zu treffen, und es erwies sich als eine epische interkulturelle Kollision. Von einem Hippie mit einem VW-Bus abgeholt, wurde er in den Gemeinschaftsraum der Band gebracht. "Es war auf dem Hügel inmitten eines Weizenfeldes", sagte Putman später. "Die Frauen laufen im Vakuum herum und die Kinder laufen nackt herum, und hier bin ich, dieser saubere Typ aus Nashville." Marmaduke Dawson nahm Putnam und den Rest der Band mit zu einem gemeinsamen Treffen im Weizenfeld. "Der Weizen ist so hoch, dass ich nur die Köpfe der Leute sehen kann", sagte er. "Ich hatte diese Rede vorbereitet, wo ich ihnen sagen wollte, dass es nicht funktionieren würde." Ich hebe meine Hand, um eine Geste zu machen und ein Schmetterling landet darauf. Die Band sieht das. Sie starren ihn an. Niemand sagt ein Wort. Dann sagt Marmaduke:'Das ist ein Omen, Mann. Du bist unser Produzent. Du wurdest auserwählt." Ich denke mir: "Man muss die Karten spielen, die man bekommt." Putnam nannte es einen guten Take, wenn Spencer Dryden seine Drumsticks nicht fallen ließ, aber sie kamen nach vier Wochen mit NRPSs meistverkauftem Album'The Adventures Of Panama Red' aus der Record Plant im nahen Sausalito.

Abgesehen davon gab es eine weitere Verbindung nach Nashville in Peter Rowan. Ein ehemaliger Bill Monroe Sideman, Rowan war nach Westen gezogen, um sich mit Seatrain, Earth Opera und anderen Gruppen des Augenblicks zu beschäftigen. Er schrieb den Titelsong der LP sowie Lonesome L.A. Cowboy. Im Oktober'73 nahm Rowan diesen Song live auf, als er mit Old und in the Way an der Seite von Jerry Garcia, Vassar Clements, David Grisman und John Kahn war.


Various Truckers, Kickers, Cowboy Angels - The Blissed-Out Birth Of Country Rock, Vol. 6: 1973 (2-CD)
Read more at: https://www.bear-family.com/various-truckers-kickers-cowboy-angels-the-blissed-out-birth-of-country-rock-vol.-6-1973-2-cd.html
Copyright © Bear Family Records
Weitere Informationen zu New Riders Of The Purple Sage auf de.Wikipedia.org