Wer war/ist

Suzy Bogguss

? - CDs, Vinyl LPs, DVD und mehr
Suzy Bogguss
Suzy Bogguss wollte keine Merle Haggard-Tribute-Platte machen. Manche nennen das vielleicht Serendipity, sie nennt es einfach Lucky.
"Merle Haggard ist ein verdammt guter Geschichtenerzähler", sagt Suzy. "Wenn ich seine Lieder höre, fühle ich mich, als würde ich das Leben von jemandem abhören." Auf ihrem neuen Album Lucky, einer Sammlung von Songs, die alle von Haggard geschrieben wurden, macht Suzy mehr als nur zuhören - die mit CMA, ACM und Grammy ausgezeichnete Sängerin macht die Kompositionen der Country-Rebellen zu ihren eigenen, indem sie Klassiker wie "The Bottle Let Me Down", "Silver Wings" und "Today I Started Loving You Again" aus weiblicher Sicht neu interpretiert.
"Merle ist einer der männlichsten Songwriter, die ich je gehört habe, und ich beobachte seit Jahren, wie Jungs seine Musik covern. Ich dachte nur: "Warum kann ein Mädchen das nicht tun?" Suzy sagt.
Es stellte sich heraus, dass eine Frau das kann - besonders wenn diese Frau Suzy Bogguss ist, eine der ursprünglichsten und eindrucksvollsten Sängerinnen der Country-Musik. Mit der Veröffentlichung des Major-Label-Debüts Somewhere Between aus Illinois 1989 wurde Suzy schnell zu einer der wichtigsten Künstlerinnen, die die goldenen Tage des 90er-Jahre-Landes prägten. Sie erzielte eine Reihe von Top-10-Singles mit Country-Radioklammern wie "Outbound Plane", "Drive South", "Hey Cinderella", "Letting Go" und "Aces", und ihr 1991er Album dieses Namens wurde mit Platin ausgezeichnet. Darüber hinaus erzielte sie ein Trio von Gold-Alben und erzielte mehr als 3 Millionen Verkäufe.
Mit Lucky, veröffentlicht auf Suzys eigenem Label Loyal Dutchess, schließt sich der Kreis und die Sängerin kehrt wieder zu ihrer frühen Inspiration zurück, Haggard-Suzy's Somewhere Between wurde nach einem Hag-Schnitt betitelt.
Für die Filterung wurden keine Ergebnisse gefunden!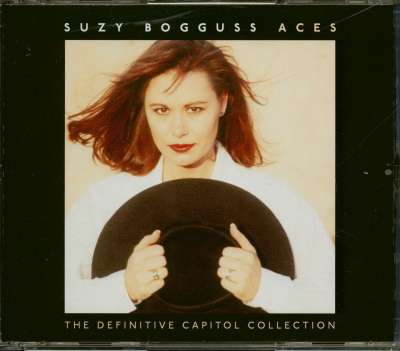 Suzy Bogguss: The Definitive Capitol Collection (3-CD)
Art-Nr.: CDHUMP213


Sofort versandfertig, Lieferzeit** 1-3 Werktage
(HumpHead) 50 Titel Suzy Bogguss ist wahrscheinlich eine der am meisten unterschätzten Sängerinnen der letzten 30 Jahre. Ihre kristallklare Stimme, ihre interpretatorischen Fähigkeiten und ihr Können beim Songwriting sind großartig und...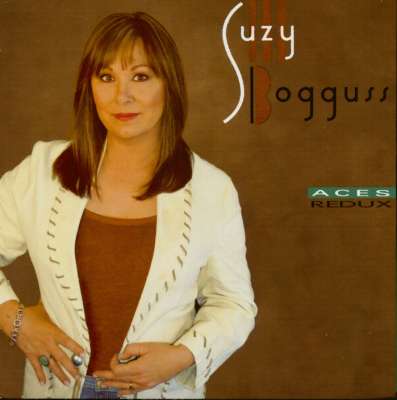 Suzy Bogguss: Aces Redux (CD)
Art-Nr.: CDLDR1008


Sofort versandfertig, Lieferzeit** 1-3 Werktage
(2016/Loyal Duchess) 10 tracks - digisleeve. Suzy re-imagines all 10 songs from her platinum selling album Aces with modern acoustic leaning, band-focused arrangements. The songs themselves are timeless and Suzy vocals as pure as the...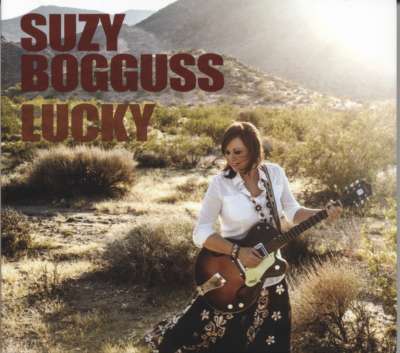 Suzy Bogguss: Lucky (Merle Haggard Tribute)
Art-Nr.: CDPROP121


Dieser Artikel ist gestrichen und kann nicht mehr bestellt werden!
(2013/Proper) 12 tracks (43:33) digipac. Beautiful arranged Merle Haggard tribute feat. background vocals by Joe Diffie, Matraca Berg, Gretchen Peters a.o.
Suzy Bogguss: Aces - Voices In The Wind - Something Up My...
Art-Nr.: CDBGO1120


Artikel muss bestellt werden
(2013/BGO) 33 tracks 1991-93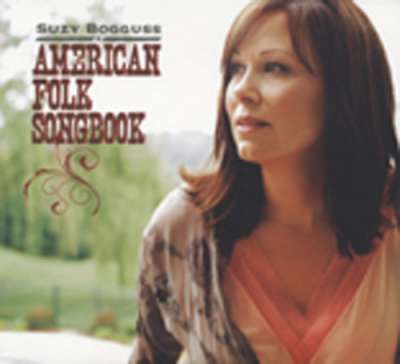 Suzy Bogguss: American Folk Songbook
Art-Nr.: CDLDR0002


Artikel muss bestellt werden
(2011/LOYAL DUTCHESS) 17 tracks (61:29) digipac