Wer war/ist

Hoyt Axton

? - CDs, Vinyl LPs, DVD und mehr
Hoyt Axton
Sweet Misery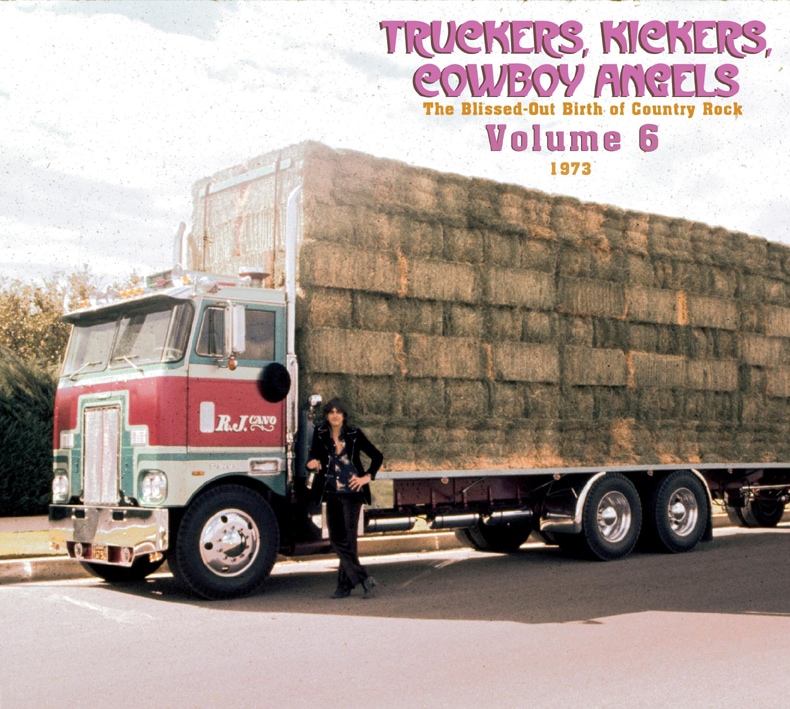 A&M's publishing subsidiary, Rondor, had a deal with Hoyt Axton's Lady Jane Music, and probably prevailed upon the label to issue an album of songs that might not sell but might attract some cover versions. Axton had done well when other artists covered his songs Greenback Dollar, Joy To The World, The Pusher, Never Been To Spain, and others. And so it proved to be again. Martha Reeves covered Sweet Misery on her epically expensive and unsuccessful solo album, but there was a consolation prize when John Denver recorded it on his 'Farewell Andromeda' LP. But the entire album was more than a disguised demo record; it was an understated delight. He seemed to have been listening to J.J. Cale, even to the point of using some of the musicians that Cale often used, and his soulful bullfrog baritone never sounded better.
Various Truckers, Kickers, Cowboy Angels - The Blissed-Out Birth Of Country Rock, Vol. 6: 1973 (2-CD)
Read more at: https://www.bear-family.com/various-truckers-kickers-cowboy-angels-the-blissed-out-birth-of-country-rock-vol.-6-1973-2-cd.html
Copyright © Bear Family Records
Für die Filterung wurden keine Ergebnisse gefunden!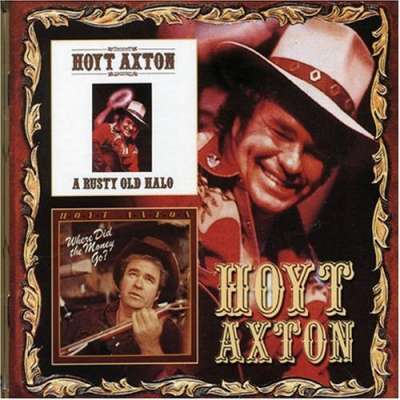 Hoyt Axton: A Rusty Old Halo & Where Did The Money Go
Art-Nr.: CDDIAB8082

(2006/DEMON) 22 tracks from 1979 & 1980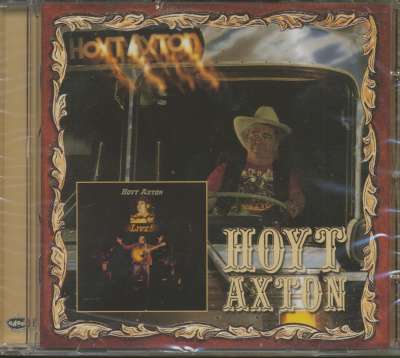 Hoyt Axton: Live (CD)
Art-Nr.: CDDIAB8083

(2006/DEMON) 20 tracks, recorded live in San Francisco, LaFayette, CA and Portland Oregon in 1981!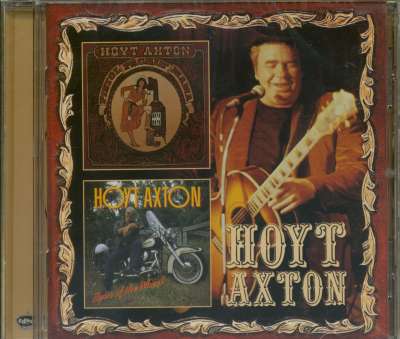 Hoyt Axton: Pistol Packin' Mama & Spin The Wheel (CD)
Art-Nr.: CDDIAB8084

(2006/DEMON) 24 tracks from 1982 & 1990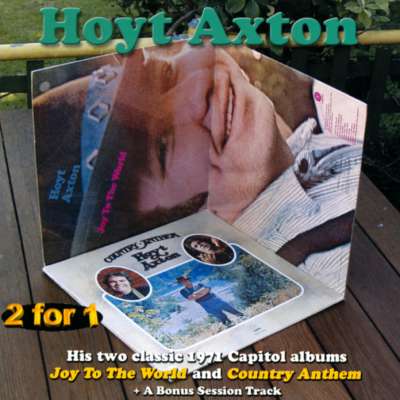 Hoyt Axton: Joy To The World & Country Anthem...plus
Art-Nr.: CDRV120

His two classic 1971 Capitol albums plus a bonus session track! Over 75 minutes of music!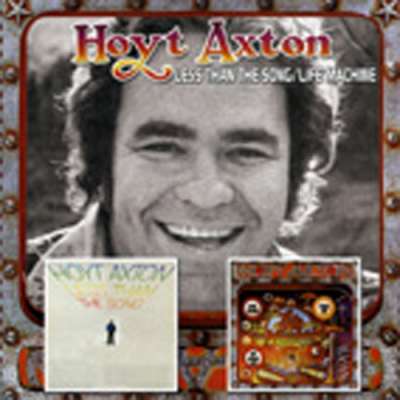 Hoyt Axton: Less Than The Song - Life Machine
Art-Nr.: CDRV259

CD on RAVEN RECORDS by Hoyt Axton - Less Than The Song - Life Machine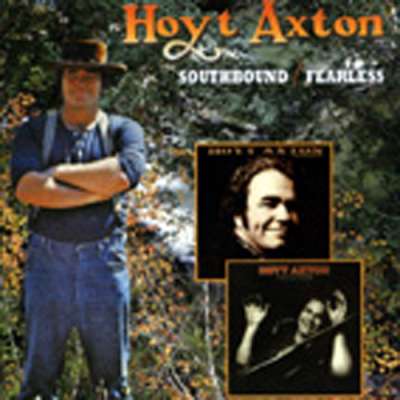 Hoyt Axton: Southbound & Fearless
Art-Nr.: CDRV284

(2009/RAVEN) 25 tracks 1975/76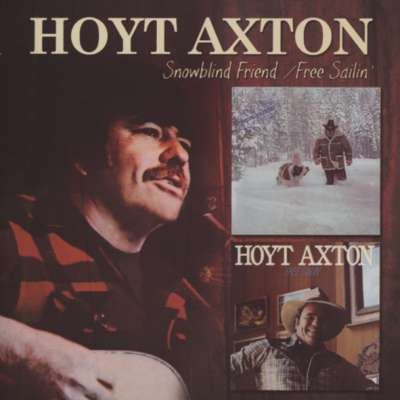 Hoyt Axton: Snowblind Friend - Free Sailin'
Art-Nr.: CDRV355

(2012/RAVEN) 16 tracks, Pop Music singer/songwriter, original album from 1989 plus six bonus tracks, incl. live and demo versions!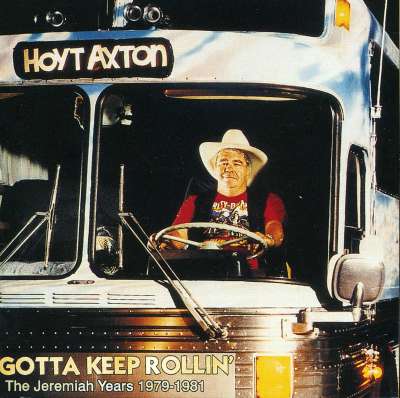 Hoyt Axton: Gotta Keep Rollin' - The Jeremiah Years 79-81
Art-Nr.: CDRV91

75 minutes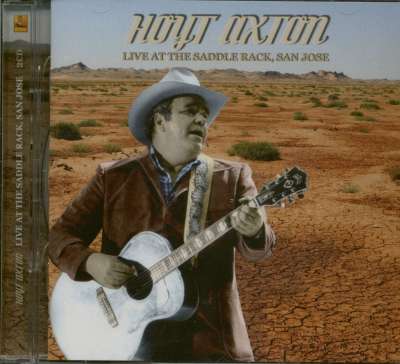 Hoyt Axton: Live At The Saddle Back, San Jose (2-CD)
Art-Nr.: CDHS1025

(2015/Hotspur) 44 tracks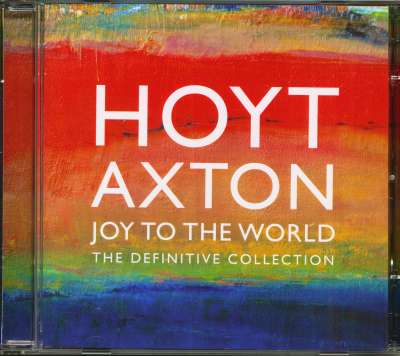 Hoyt Axton: Joy To The World - The Definitive Collection...
Art-Nr.: CDHUMP187


Sofort versandfertig, Lieferzeit** 1-3 Werktage
(Hump Head) 50 Tracks - Diese Sammlung von selbst geschriebenen Songs und Material von zeitgenössischen und erfahrenen Songwritern zeigt perfekt, wie sehr er als Sänger und Songwriter respektiert wurde!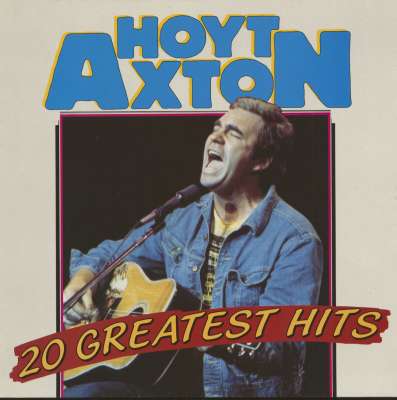 Hoyt Axton: 20 Greatest Hits (LP)
Art-Nr.: LPN8333028


Sofort versandfertig, Lieferzeit** 1-3 Werktage
(Neon) 20 tracks - Original recordings - official Belgium release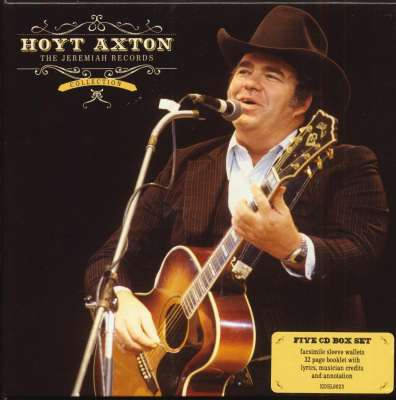 Hoyt Axton: The Jeremiah Records Collection (5-CD)
Art-Nr.: CDEDSL0023

(Edsel Records) 66 Tracks - Papersleeves in Stülpdeckelbox - Nur wenige Komponisten konnten so unterschiedliche Künstler wie B.B. King, Steppenwolf, Elvis Presley, Joan Baez, Arlo Guthrie, John Denver, Waylon Jennings, The Crusaders, The...