Wer war/ist

Steve Young

? - CDs, Vinyl LPs, DVD und mehr

Steve Young

Steve Young ist seit Jahren schon ein Dauerbrenner beim Festival in Frutigen. Er wird von den dortigen Veranstaltern mit Recht als der Singer-Songwriter par excellence präsentiert. Dabei gilt Steve Young, ein stiller, fast introvertierter Typ, schon seit vielen Jahren als der "Geheimnisvolle", der grosse "Unverstandene" der Country Music Szene. Beeinflusst von Elvis Presley, den Folk- und Bluesinterpreten und den progressiveren Vertretern der Country Music wie Johnny Cash, Waylon Jennings und Willie Nelson, begann er seine eigene Musik zu entwickeln, die einmal sehr subtil und differenziert klingen kann, dann wieder hart und zupackend, mal rockig, dann wieder ruhig, ganz im Stil des alten Folksongs.

In den frühen 70er Jahren erschien seine erste L.P. Seven Bridges Road, die Platte, die noch heute mit zu seinen besten zählt. Ein Vertrag mit RCA Records im Februar 1976 führte zu zwei sehr guten L.P.-Veröffentlichungen, doch Steve Young ging irgendwo im hektischen Betrieb des grossen Plattenkonzerns unter. Ähnlich wie Tom Russell verweigert er sich immer wieder einer Vermarktung seiner Musik.

Als Komponist war er auch immer wieder ein Hitlieferant für andere Künstler aus dem Genre. Seine Komposition Lonesome, On' ry And Mean wurde 1973 sogar zum Titelsong einer Waylon Jennings L.P. Stilistisch hat sich Steve Young nie so recht einordnen lassen, einer Klassifizierung hat er sich immer wieder geschickt entzogen. Vielleicht liegt es daran, dass er bis heute eine Art Geheimtip für Insider geblieben ist...
Für die Filterung wurden keine Ergebnisse gefunden!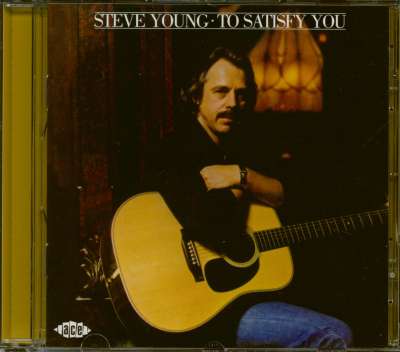 Steve Young: To Satisfy You (CD)
Art-Nr.: CDCHD1523


Sofort versandfertig, Lieferzeit** 1-3 Werktage
(Ace Records) 10 Tracks - Steve's 1981 Rounder Album, viel weniger Country und mehr Rock als seine vorherigen Veröffentlichungen. - Nach der letztjährigen Neuauflage des zweiten Albums des Country/Folksängers/Songwriters/Gitarristen...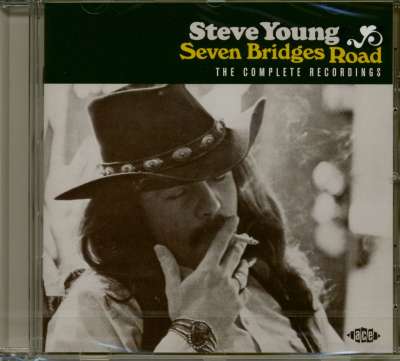 Steve Young: Seven Bridges Road - The Complete Recordings (CD)
Art-Nr.: CDCHD1496


Sofort versandfertig, Lieferzeit** 1-3 Werktage
(Ace Records) 21 tracks (68:01) with 16 page booklet. - The Georgia-born outlaw country singer/songwriter/guitarist's much-admired second album, with bonus tracks from all three versions plus a non-LP single. - 'Seven Bridges Road' was...