Für die Filterung wurden keine Ergebnisse gefunden!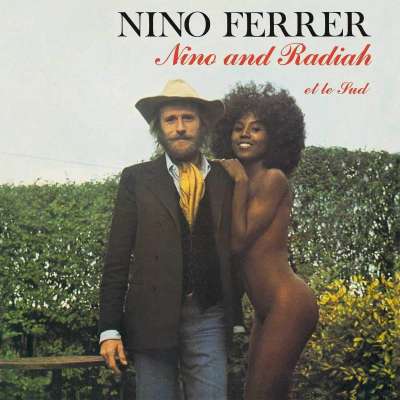 Nino Ferrer: Nino Ferrer and Radiah et la Sud (LP)
Art-Nr.: LP5382285

(Universal) 12 tracks 1965
Wer war/ist

Nino Ferrer

? - CDs, Vinyl LPs, DVD und mehr
Nino Ferrer
Geboren am 15. 8.1934 in Genua Radio Canada, das Fernsehen der Französischen Schweiz, Frankreichs TV-Programm reißen sich um ihn, seit er aus dem selbstgewählten Exil auf die Bühne zurückkehrte, dazu Topnotierungen in allen französischen und französischsprachigen Hitparaden - das ist die erste Resonanz auf Nino Ferrers Aufnahme "Mint Julep'. "Le Sud', die französische Fassung von "South', belegt in Frankreich die ersten Plätze.
Beide Aufnahmen (in englisch) stammen aus Nino Ferrers neuer Langspielplatte "Nino And Radiah-, einer ungewöhnlichen Platte eines außergewöhnlichen Künstlers. Am 15.8.1934 in Genua geboren, verließ Nino Ferrer sein Heimatland recht früh, kehrte 1939 wieder zurück, um 1947 in Paris mit dem Studium zu beginnen.
Sein Lieblingsfach Archäologie war der Anlaß, an Ausgrabungen in verschiedenen Ländern teilzunehmen. Dabei arbeitete er auch mit dem berühmten Altertumsforscher Leroi Gourhan zusammen. Während des Studiums griff er zur Gitarre., spielte zusammen mit dem Jazzorchester Richard Bennett und arbeitete mit Bill Coleman und Nancy Holloway.
Nach zahlreichen Mißerfolgen erschien seine erste , Platte im Jahre 1963. Kaum hatte Nino Fuß gefaßt, machte seine Plattenfirma pleite. Er mußte wieder bei Null beginnen 1965 kam "Mirza' auf den Markt – sein Durchbruch. 1970 verordnete er sich eine Ruhepause, von der erjetzt zurückgekehrt ist. Original Presse-Info: CBS Gmbh