Wer war/ist

Gene Watson

? - CDs, Vinyl LPs, DVD und mehr

Gene Watson

US Country Artist

A fully-fledged Texan, Gary Gene Watson was born in Palestine, Texas, on October 11, 1943, one of seven children of a sawmill worker and crop picker. He was raised in Paris, Texas, in a musical family and played his first professional gig at the age of 13. He quit school in the 9th grade to help support his family. In 1963, he moved to Houston, where he found daytime employment in car engine and bodywork repairs. During the evenings, his vocal style, with its slight nasal sound in the best country tradition, made him a very popular honky-tonk singer around the local clubs.

-

Gene Watson is sort of a itmus test o country fan-dom. To younger or casual fans, he is—at most—an old guy who used to have some hit records. Longtime hard-core country fans, however, revere Watson as one of the genre's truly golden voices, perhaps the best of Lefty Frizzell's many disciples. The man who enriched country music with such timeless classics as Paper Rosie, Nothing Sure Looked Good On You, Fourteen Carat Mind, The Old Man And His Horn and Farewell Party, has always had one of the warmest, most accessible voices in the country field. The one-time motor repairman, has been making music for close on 50 years, with an impressive 50 country chart hits to his credit, including 20 that have made the top ten. He still tours regularly across America and occasionally returns to the UK, where he is held in high esteem. (Alan Cackett)
Für die Filterung wurden keine Ergebnisse gefunden!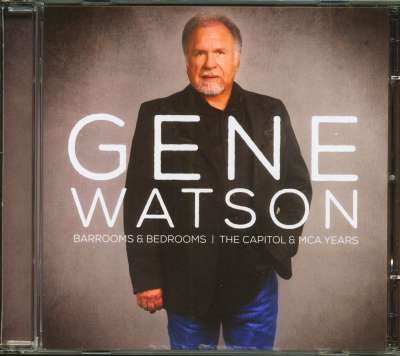 Gene Watson: Barrooms & Bedrooms - The Capitol & MCA Years...
Art-Nr.: CDHUMP186


Sofort versandfertig, Lieferzeit** 1-3 Werktage
(Hump Head) 50 tracks Diese Sammlung umfasst den Zeitraum von 1975 bis 1985, als er für die Labels Capitol und MCA Record aufnahm und einige der tadellosesten Hard-Country-Alben produzierte, die leicht mit allem vergleichbar sind, was...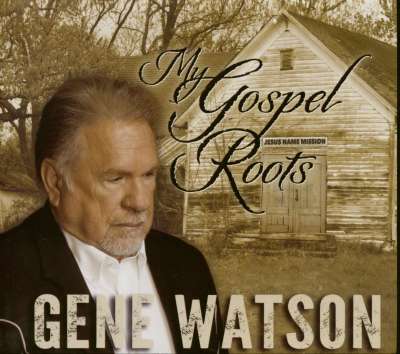 Gene Watson: My Gospel Roots (CD)
Art-Nr.: CDFCM0004


Sofort versandfertig, Lieferzeit** 1-3 Werktage
(2017/Watson) 13 tracks - digipac - This Gospel CD has been a special one for me. I really thought long and hard on which songs I wanted to record, keeping in mind many of the songs that my family and I sang in our little church with my...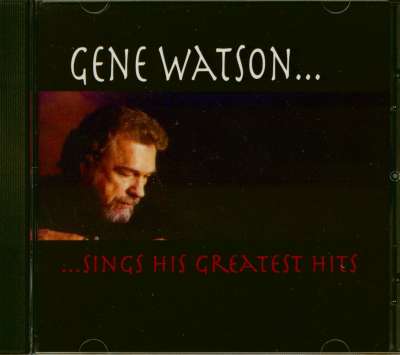 Gene Watson: Sings His Greatest Hits (CD)
Art-Nr.: CDMVD6519


Sofort versandfertig, Lieferzeit** 1-3 Werktage
(2014/MVD Audio) 12 tracks recorded live at the Church Street Saloon, Florida.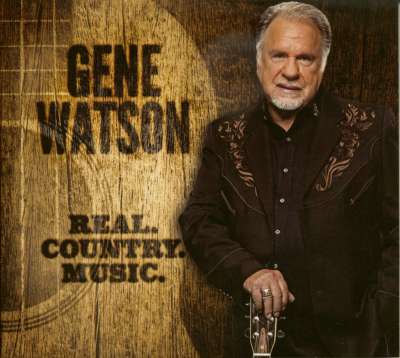 Gene Watson: Real Country Music
Art-Nr.: CDFCM0003


Sofort versandfertig, Lieferzeit** 1-3 Werktage
(2015-Fourteen Carat) 13 tracks (46:58) digipac. Aufgenommen in Nashville und superb produziert von Dirk Johnson. Klasse Country Album der alte Schule, mit wimmernden Steelgitarren, Fiddlesoli und erdigen Gitarrenriffs. Über Gene Watson...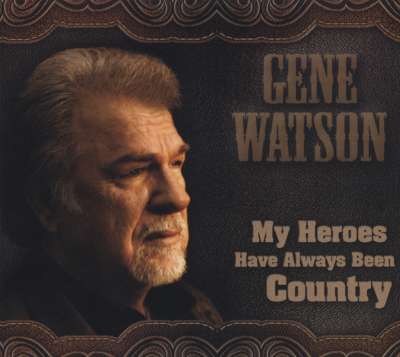 Gene Watson: My Heroes Have Always Been Country
Art-Nr.: CDFCM0002

(2014/Fourteen Carat) 11 tracks (34:07) digipac. Gene Watson is known as 'The Singer's Singer' among his peers in Country Music because he delivers pure, classic country music.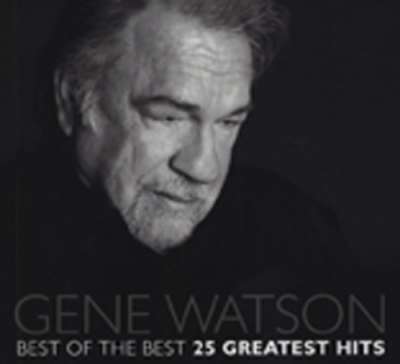 Gene Watson: Best Of The Best - 25 Greatest Hits
Art-Nr.: CDFCM0001

(2012/14CARAT) 25 tracks - digipac.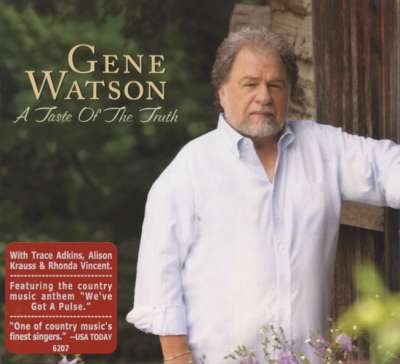 Gene Watson: A Taste Of The Truth
Art-Nr.: CDSHAN6207

(2009/SHANACHIE) 11 tracks (37:30) incl. duets with Trace Adkins & Rhonda Vincent.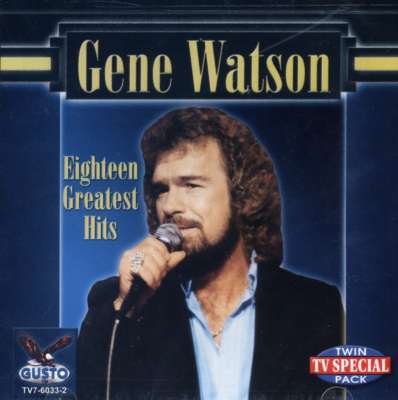 Gene Watson: 18 Greatest Hits
Art-Nr.: CDTVC6033


Sofort versandfertig, Lieferzeit** 1-3 Werktage
CD on TEEVEE RECORDS by Gene Watson - 18 Greatest Hits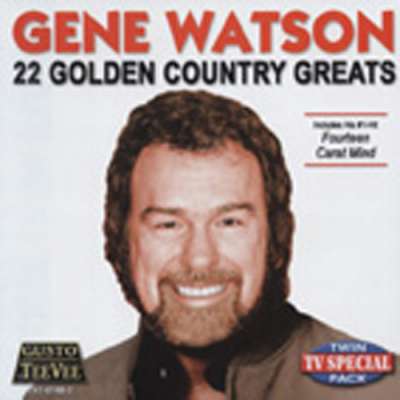 Gene Watson: 22 Golden Country Greats
Art-Nr.: CDTVC0748

(2009/GUSTO) 22 tracks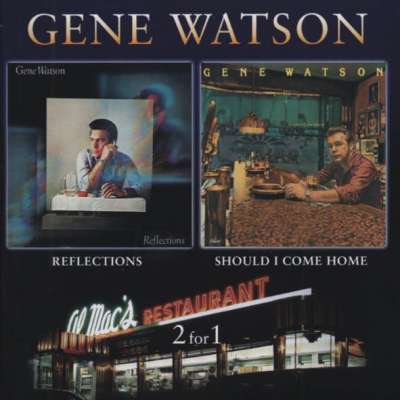 Gene Watson: Reflections & Should I Come Home
Art-Nr.: CDHUX101

(2009/HUX) 20 tracks 1978/79 with 12 page booklet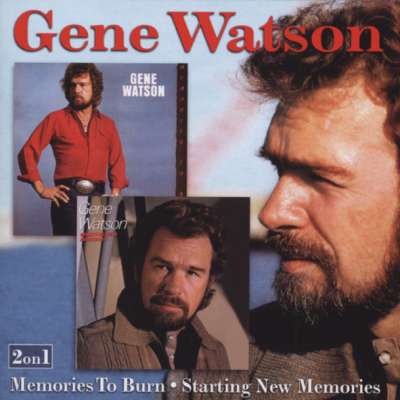 Gene Watson: Memories To Burn - Starting New Memories
Art-Nr.: CDHUX124

(2011/HUX) 20 tracks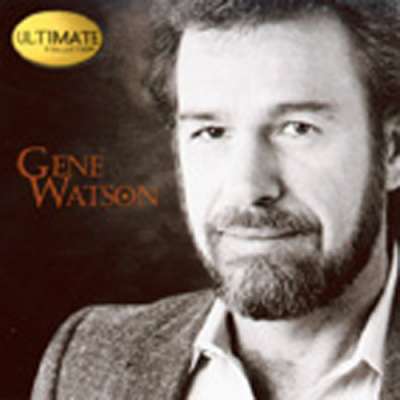 Gene Watson: Ultimate Collection
Art-Nr.: CDHIP112730

CD on MCA RECORDS by - Ultimate Collection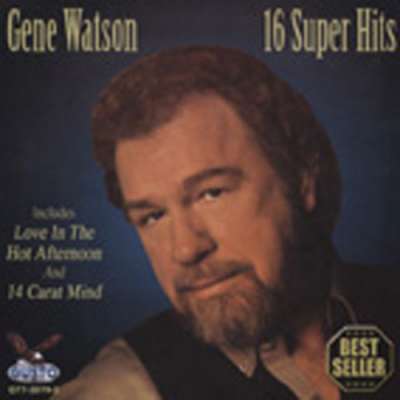 Gene Watson: 16 Super Hits
Art-Nr.: CDGT2079

(2009/GUSTO) 16 tracks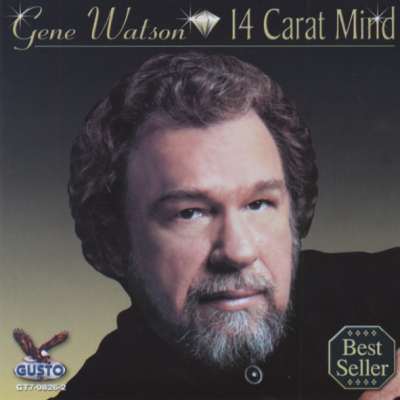 Gene Watson: 14 Karat Mind
Art-Nr.: CDGT0826


Sofort versandfertig, Lieferzeit** 1-3 Werktage
(2008/GUSTO) 9 tracks (26:12)