Für die Filterung wurden keine Ergebnisse gefunden!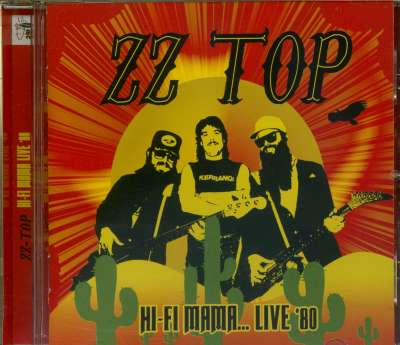 ZZ Top: Hi-Fi Mama... Live '80 (CD)
Art-Nr.: CDAC8030


Sofort versandfertig, Lieferzeit** 1-3 Werktage
(Air Cuts) 13 tracks Von Ende 1979 bis Anfang 1981 brachte die Expect No Quarter Tour das ZZ Top nach einer zweijährigen Pause von Auftritt und Aufnahme wieder in die Öffentlichkeit. Diese Aufführung im Capitol Theatre in Passaic, New...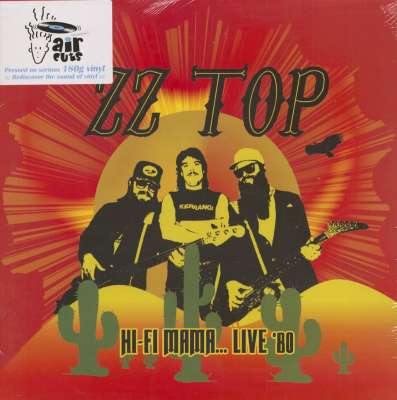 ZZ Top: Hi-Fi Mama - Live '80 (LP, 180g Vinyl)
Art-Nr.: LPAC8030


Sofort versandfertig, Lieferzeit** 1-3 Werktage
(2016/Air Cuts) 13 tracks - Historic radio broadcasts - unofficial release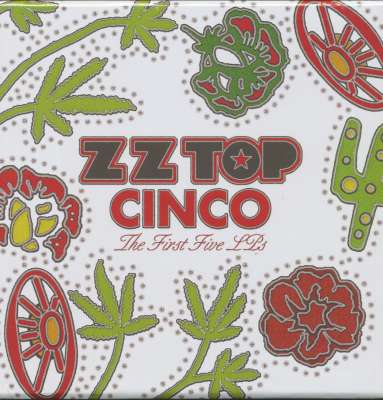 ZZ Top: Cinco - The First Five LPs (5-LP Box)
Art-Nr.: LPWB93451

(2017/Warner Brothers) 49 Tracks - 'ZZ Top's First Album' (1971), 'Rio Grande Mud' (1972), 'Tres Hombres' (1973), 'Fandango!' (1975), 'Tejas' (1976), Texas Blues Rock Legends!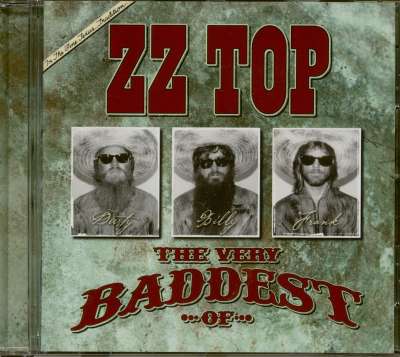 ZZ Top: The Very Baddest Of ZZ Top (CD)
Art-Nr.: CD7958657


Sofort versandfertig, Lieferzeit** 1-3 Werktage
(Warner) 20 Lieder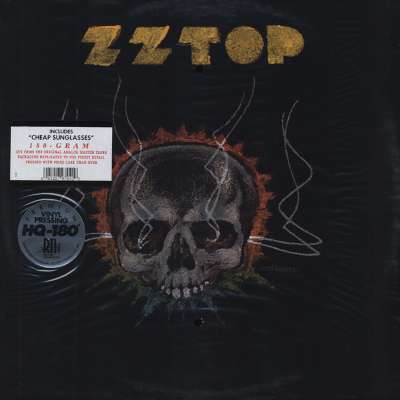 ZZ Top: Deguello 'Cheap Sunglasses'
Art-Nr.: LPWB3361

(2011/WARNER) 5 tracks - 180g HQ-Vinyl, cut from the original analog master tapes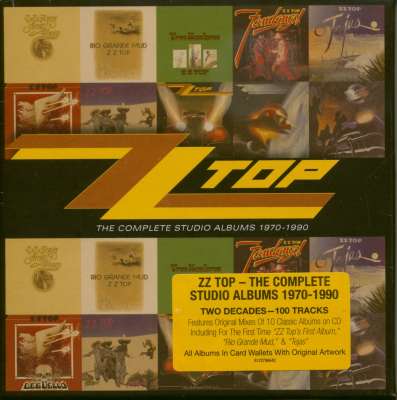 ZZ Top: Complete Studio Album 1970-1990 (10-CD)
Art-Nr.: CDRN79664

(2013/Warner Bros.) 100 tracks Seit ihrem First Album aus dem Jahr 1971 gehören ZZ Top zu den Ikonen der Rockmusik. Nicht nur aufgrund ihrer exorbitanten Bärte, die zu ihrem Markenzeichen wurden, sondern vor allem wegen ihres...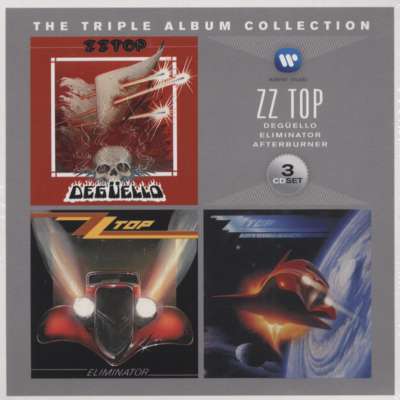 ZZ Top: The Triple Album Collection (3-CD)
Art-Nr.: CD97402

(2012/WARNER) 31 tracks, three albums which are 'Deguello', 'Eliminator' and 'Afterburner'!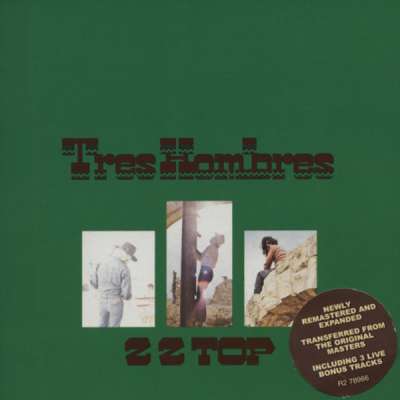 ZZ Top: Tres Hombres...plus Rmst.
Art-Nr.: CDRN78966

(WARNER) 13 Titel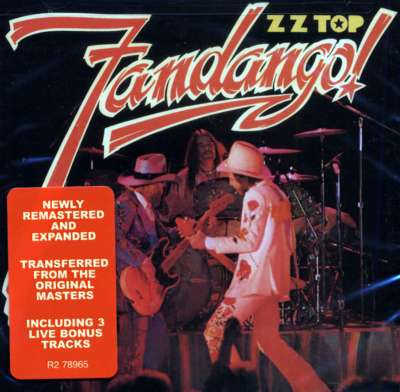 ZZ Top: Fandango
Art-Nr.: CD789652

(1975 'Warner') (42:06/12) Drei zuvor unveröffentlichte Livenummern, neue Linernotes. Texas Bluesrock-Klassiker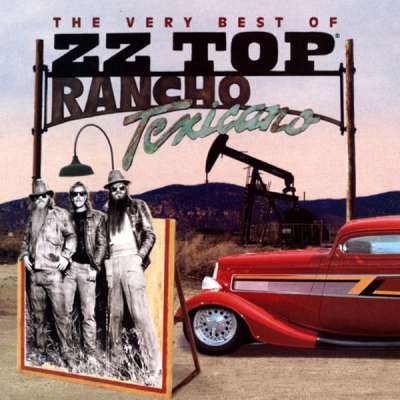 ZZ Top: Rancho Texicano - The Very Best Of (2-CD)
Art-Nr.: CD789082

(2004/WARNER) 38 tracks (154:17) 1972-92. Perfect compilation for a Sharp Dressed Man - Tush for this nice price offer!
Wer war/ist

ZZ Top

? - CDs, Vinyl LPs, DVD und mehr
ZZ Top
La Grange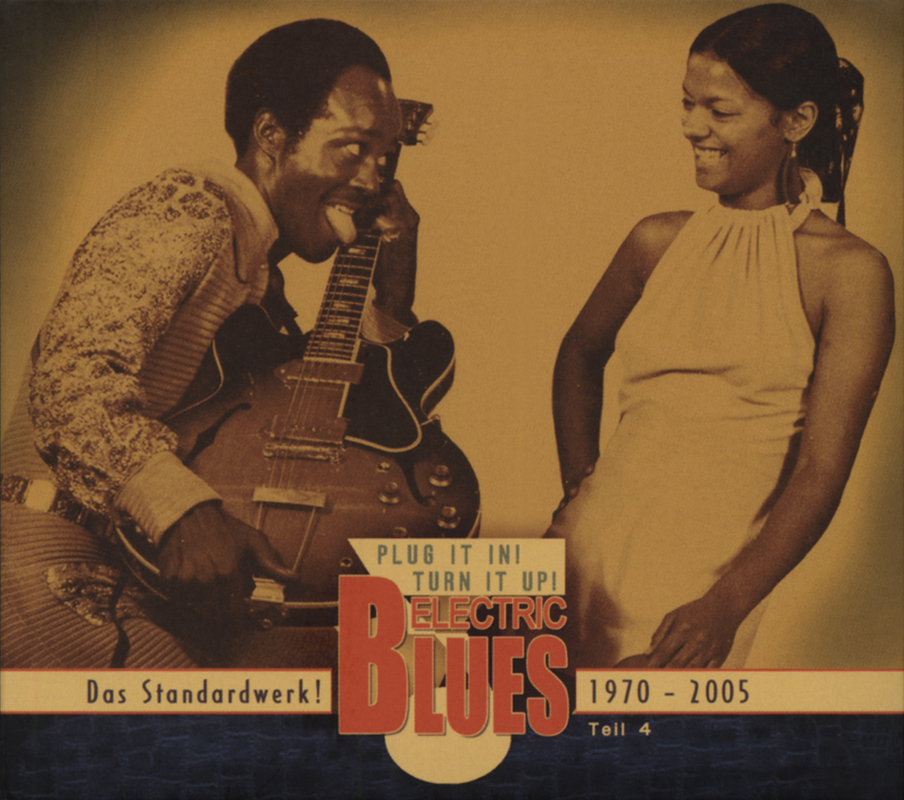 ZZ Top
La Grange
Der unaufhaltsame Groove, der den Herzschlag von James Cottons Houserocker Boogie Thing ausmacht, treibt auch ZZ Tops gnadenloses La Grange vorwärts, eine Ode auf ein besonders unvergessliches Bordell nicht weit entfernt von Houston. Die Nummer war 1974 die erste richtige Hitsingle des texanischen Trios, kam auf dem London-Label auf Platz 41 und definierte über Jahre hinweg ihren Boogie-basierten Sound.
Der Gitarrist und Sänger Billy Gibbons (am 16. Dezember 1949 in Houston geboren), Bassist und Sänger Joe Michael 'Dusty' Hill (am 19. Mai 1949 in Dallas geboren) und der Schlagzeuger Frank Beard (geboren am 11. Juni 1949 in Frankston, Texas) spielten ihren ersten Gig als ZZ Top in der Knights of Columbus Hall in Beaumont im Februar 1970. Alle drei brachten jede Menge musikalische Erfahrung in ihr neu gegründetes Rocktrio ein.
Gibbons hatte während seiner Highschool-Zeit in mehreren Bands in Houston gespielt, bevor er 1967 die psychedelisch orientierten Moving Sidewalks formierte und mit 99th Floor einen lokalen Hit landete. Hill und Beard hatten in der Band American Blues zusammengespielt. Gibbons und Beard waren in Houston bereits zusammengekommen, als sie Hill für den noch zu besetzenden Bass-Part vorspielen ließen. Die Art und Weise, wie die drei schon an diesem ersten Tag musikalisch harmonierten, bildete die Basis für eine sehr, sehr lange Zusammenarbeit.
Der ebenfalls aus Texas stammende Bill Ham wurde ihr Manager, und ZZ Top nahmen Ende 1969 in Robin Hood Brians' Studio in Tyler, Texas, ihre erste Single auf, Salt Lick und Miller's Farm. Die kam zuerst auf Hams Scat-Logo heraus, bevor er einen Vertrag mit London Records aushandeln konnte, die die Platte im Jahr darauf national veröffentlichten. ZZ Top nahmen auch ihr 1970er-Debütalbum sowie die Folge-LP 'Rio Grande Mud' von 1972 in Brians' Studio auf. Aber erst ihr drittes London-Album 'Tres Hombres' brachte ZZ Top den Durchbruch – und eine Goldene Schallplatte. Schon 1972 hatten sie einen kleineren Single-Hit mit Francene (auf der A-Seite in Englisch und auf der Rückseite in Spanisch gesungen), aber 'Tres Hombres' enthielt besagtes La Grange. Beards Intro-Rhythmus auf dem Rand der Snaretrommel, Gibbons' schneidende Gitarre und Hills donnernder Bass reduzierten den Boogie à la John Lee Hooker auf das wesentliche Grundgerüst und zelebrierten ihn mit texanischer Großtuerei.
Danach gab es für ZZ Top kein Halten mehr. Auch ihr 75er-Set 'Fandango!' wurde vergoldet, genauso wie 'Tejas' 1977. Nach einer Aufnahme-Auszeit, während der ihre 'Best Of'-LP auf London sogar Platin-Verkäufe erzielte, tauchte ZZ Top bei Warner Bros. wieder auf. Gibbons und Hill trugen nun lange Bärte, die zum Markenzeichen des Trios wurden. Auf ihrem neuen Label wurden sie zu Weltstars mit mehreren Platin-Alben bis in die 90er-Jahre, auf denen sie ihren Boogie-Bluesrock modernisierten und topaktuell hielten.
- Bill Dahl -
Various - Electric Blues
Plug It In! Turn It Up! Vol.4 Electric Blues 1970 - 2005 (Deutsch)

Read more at: https://www.bear-family.de/various-electric-blues-plug-it-in-turn-it-up-vol.4-electric-blues-1970-2005-deutsch.html
Copyright © Bear Family Records