Wer war/ist

David Cassidy

? - CDs, Vinyl LPs, DVD und mehr

Geboren am 12.4.1950 in New York Mehr als 20 Mill. verkaufter Schallplatten in 2 Jahren - das schaffte David Cassidy. Er kann noch mit weiteren Superlativen aufwarten: die große Fernsehserie des Teenager-Idols der frühen 70er Jahre "Partridge Family' wurde in 113 Ländern der Erde gesendet. Hunderttausende wollten den Teenyprinzen sehen, als er 1974 auf Welttournee ging. Wenig später tönte Cassidy, er werde von der Bühne abtreten. Nach einem Jahr der Abstinenz ist er nun "wieder da'. Seine Mutter war eine der berühmtesten Theaterschauspielerinnen Amerikas und Papa Jack Cassidy zählte zu den bekanntesten Musical- und Kabarett-Stars. David debitierte recht erfolgreich in TV-Serien, wie "Dr. Marcus Welbey', "Bonanza" und "Der Chef'. Nach der "Partrídge Family' sein Durchbruch zum umschwärmten Teenagerstar sang und spielte sich der Jungstar an der Seite von Shirley Jones in die brechenden Herzen von Millionen Teenagern. Als ihm der Rummel um seine Person zu dick wurde, zog er sich zurück. Er wollte beweisen, dass er mehr konnte, als für seine Hits wie "How Can I Be Shure' oder "Daydreamer' oder "Rock Me Baby' Goldene Schallplatten in Empfang zu nehmen. Mit gestutzten Locken und rauer Kehle kehrte er zurück. Die akustische Wandlung war unüberhörbar. Schon der trotzige Titel seiner ersten Schallplatte der zweiten Karriere "I Write The Songs' zeigte, was gemeint war: David ist erwachsen geworden. Original Presse-Info: RCA Schallplatten GmbH
Für die Filterung wurden keine Ergebnisse gefunden!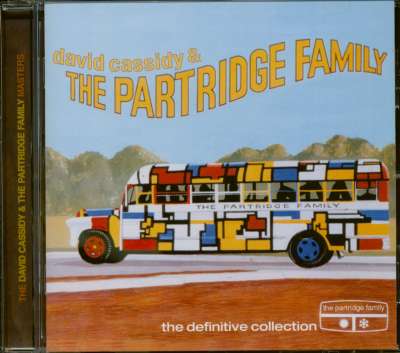 David Cassidy: Definitive Collection (CD)
Art-Nr.: CDAR14640

(2000​/Emi/Arista) 20 tracks, David Cassidy and the Partridge Family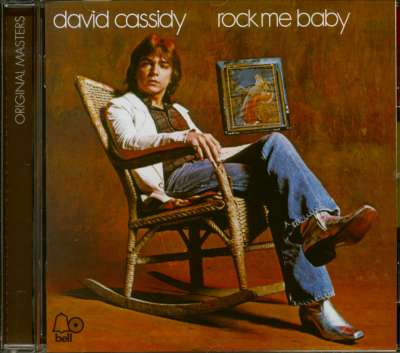 David Cassidy: Rock Me Baby (CD)
Art-Nr.: CD51167

(2003/BMG/ARISTA) 11 tracks 1974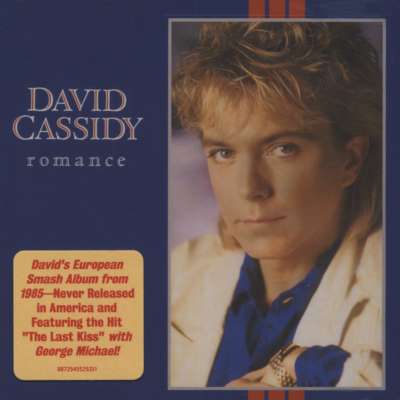 David Cassidy: Romance
Art-Nr.: CDRGM0089

(2012/REAL GONE) 10 tracks. David's european smash album feat.'The Last Kiss' with George Michael.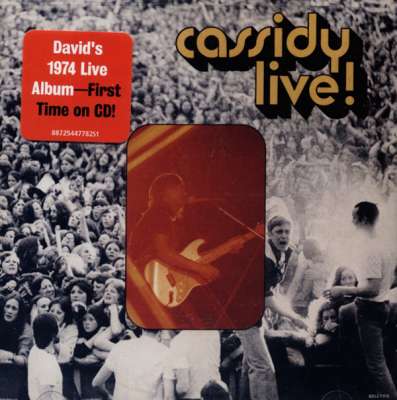 David Cassidy: Cassidy Live! (1974)
Art-Nr.: CDRGM0086

CD on REAL GONE RECORDS by David Cassidy - Cassidy Live! (1974)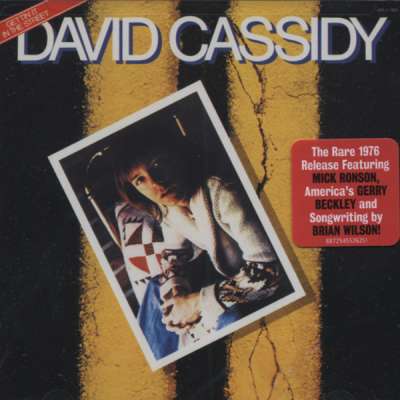 David Cassidy: Gettin' It In The Street (1976)
Art-Nr.: CDRGM0087

CD on REAL GONE RECORDS by David Cassidy - Gettin' It In The Street (1976)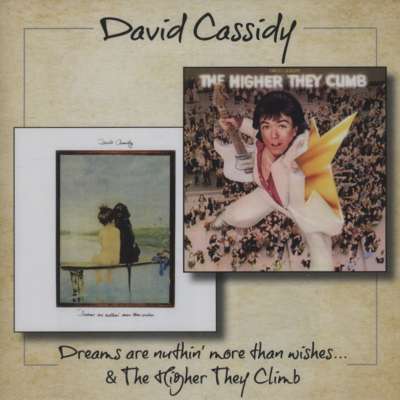 David Cassidy: Dreams Are Nuthin' More - The Higher
Art-Nr.: CDGLAM138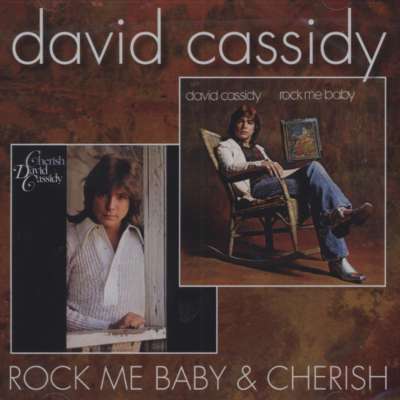 David Cassidy: Rock Me Baby - Cherish
Art-Nr.: CDGLAM134

Beeing Together I Just Wanna Make You Happy Could It Be Forever Blind Hope I Lost My Chance My First Night Alone Without You We Could Never Be Friends ('Cause We've Been Lovers Too Long) Where Is The Morning I Am A Clown Cherish Ricky's...