Wer war/ist

The Playboys

? - CDs, Vinyl LPs, DVD und mehr
The Playboys
My Buddy Done Stole My Chippie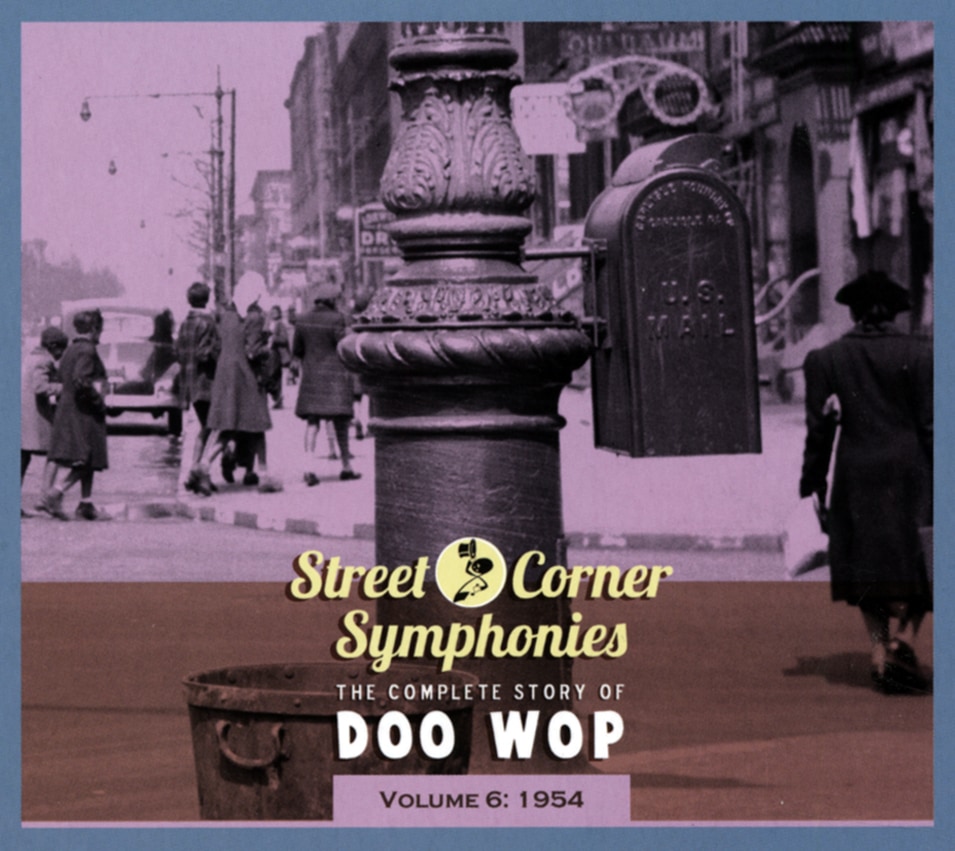 The Dominoes, Checkers, and Clovers had all let tenor Charlie White go. The next step was to do his own thing. Where better than at Atlantic Records?
The Playboys didn't actually exist. Atlantic pianist/arranger/songwriter Jesse Stone had asked former Ravens/Blenders tenor Ollie Jones to assemble a quartet for studio purposes. Among his initial recruits was Winfield Scott (aka Robie Kirk), a prolific songwriter when not singing (he penned LaVern Baker's '55 smash Tweedlee Dee). Vocal group expert Marv Goldberg believes White's first Playboys single, coupling the intense self-penned blues Tell Me (Are You Really Mine) and the Lincoln Chase-penned mambo Rock, Moan And Cry, released in August of 1954, marked the first time the quartet backed an Atlantic act. It wouldn't be the last. They provided harmonies behind Ruth Brown, LaVern Baker, Joe Turner, Carmen Taylor, and Ivory Joe Hunter, always under different names, though they eventually became known as The Cues.
Perhaps White's Playboys sides would have done better on Atlantic rather than its recently established Cat subsidiary. Atlantic honcho Jerry Wexler had coined the phrase 'cat music' as a euphemism for rock and roll; it didn't take off, and neither did the label he named after it. White and his backing quartet cut his debut single as a front man on July 10, 1954 in New York, returning on December 9 for an encore session. The rollicking Good Golly Miss Molly (a shame writer Stone couldn't have patented that title) b/w Honey Bun (weirdly, this rocker front-billed White but the other side didn't) closed out The Playboys' Cat discography in early '55.
The hell-raising My Buddy Done Stole My Chippie from the December date deserved an airing too. An intriguing storyline, White's animated lead (the way he drops the last syllable of "chippie" every time is priceless) in front of The Playboys, and Sam 'The Man' Taylor's roaring sax ride were all first-rate, but it never saw the light of day on Cat. Somehow it survived Atlantic's vault fire that wiped out a lot of the label's unissued masters.
White turned up solo in 1957 on New York's Winley Records with Sweetie Baby b/w Little Mama Don't Leave Me, encoring the next year with Nobody's Fault But Mine b/w Dearest To Me. The Cues signed with Capitol and made their own string of mid-'50s singles, ending up a more bankable entity than White.
- Bill Dahl -
Various Vol.6, Street Corner Symphonies 1954
Read more at: https://www.bear-family.de/various-vol.6-street-corner-symphonies-1954.html
Copyright © Bear Family Records
Copyright © Bear Family Records® Alle Rechte vorbehalten. Nachdruck, auch auszugsweise, oder jede andere Art der Wiedergabe, einschließlich Aufnahme in elektronische Datenbanken und Vervielfältigung auf Datenträgern, in deutscher oder jeder anderen Sprache nur mit schriftlicher Genehmigung der Bear Family Records® GmbH.
Für die Filterung wurden keine Ergebnisse gefunden!