Der Artikel wurde erfolgreich hinzugefügt.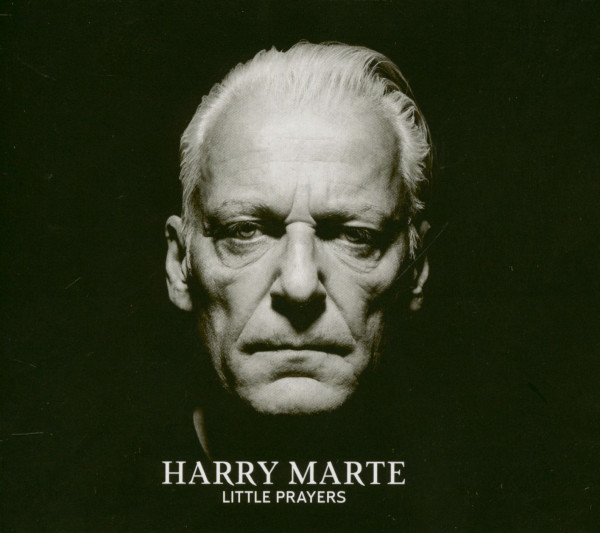 inkl. MwSt. / zzgl. Versandkosten - Abhängig vom Lieferland kann die MwSt. an der Kasse variieren.
Sofort versandfertig, Lieferzeit** 1-3 Werktage
Artikel-Nr.:

CCD12014

Gewicht in Kg.:

0.1
(2017/CrossCut) 11 tracks Ein Americana-Album aus dem Alpengebirge Die akustische Gitarre...
mehr
Harry Marte: Little Prayers (CD)
(2017/CrossCut) 11 tracks
Ein Americana-Album aus dem Alpengebirge
Die akustische Gitarre spielt eine kleine Melodie, ein wenig klingt es nach dem Sound der border music, wie man sie im texanisch -mexikanischen Grenzland spielt. Dann ächzt und rumpelt der Beat und die Band umarmt die Stimme des Sängers.
Harry Marte
singt:
"I Will For my pretty love
I will pray, I will pray.
For a whore I will sing, I will sing.
And for all that money
I wouldn't kill."
Seine Lieder sind Bekenntnisse: Er singt für die Außenseiter, die Ausgestoßenen, für die Liebe. Der Staub der Straße wurzelt in den Songs. Man ahnt den endlosen Horizont am fernen Rand der Wüste und spürt den roten Sand unter den Füßen, der schwüle Duft au s den Sümpfen der Südstaaten steigt auf, wenn Harry Marte singt.
In seinen Liedern spiegelt sich mehr als ein halbes Leben, das Höhen und Tiefen gesehen hat. Die Songs sind klar und authentisch, sie wirken unmittelbar und körperlich, brüchig und filigran; zugleich atmen sie die Gelassenheit eines selbstbewussten Freidenkers, für den sechzig kein Alter ist und dessen Stimme all die Facetten enthält, die auf seine Songs zutreffen.
Und Amerika ist schon immer in diesem Musiker, der mit Dylan und Woodstock au fgewachsen ist, und der einfach mal für ein paar Monate aus Vorarlberg verschwindet und die Highways der USA bereist. Harry Marte greift zur Gitarre, um die Musik für seine Lieder zu finden. Was er spielt, klingt stripped to the bone, auf das Nötigste besc hränkt, und hier kommt ein Freund ins Spiel. "Ich habe alles Weitere in die Obhut von Alfred gelegt ", sagt Marte. Alfred Vogel , Drummer und Produzent, hat mit dem Gitarristen Marco Figini und Chris Dahlgren an Bass und Viola da Gamba eine Band formiert, de r Harry Marte denselben Namen gegeben hat wie seinem Album: 'Little Prayers '.
Kleine Gebete. Der Musik bleibt das Rudimentäre ihres Schöpfers erhalten. Sie ist der Soundtrack zu Martes Lyrik, konzentriert auf das Wesentliche, ihre Begleitung und Illustration. Drei coole Jazzmusiker, die Ahnung haben von der Wurzelmusik aus den Appalachen - düster tickende Voodoo- Sounds, dann wieder tönen die Gitarren geradezu sanft. Stets lauern die krummen Elemente; schöne Melodien sind in Harrys Klanguniversum e rwünscht, aber ein bisschen Verzerrung braucht sein Vokabular auch immer. Lieber die Saiten etwas knarzen lassen und neben der Spur trommeln als den puren Schönklang ans Licht lassen. Eine Polka driftet leicht betrunken durch die Takte.
Während Marte im apokalyptischen The River alttestamentarische Floskeln in voller Wucht entfacht, um seine Wut über naturzerstörerische Geschäftemacherei in Bilder zu packen, türmt seine Band destruktive Soundkaskaden auf – das einzige Mal, wo die Musik der Little Prayers am Ende ein paar Minuten sprach - und wortlos bleibt.
Artikeleigenschaften von

Harry Marte: Little Prayers (CD)
Albumtitel:

Little Prayers (CD)

Artikelart

CD

EAN:

4014924120146

Gewicht in Kg:

0.1
Bewertungen lesen, schreiben und diskutieren...
mehr
Kundenbewertungen für "Little Prayers (CD)"
Von:
Marina Hämmerle
Am:
08.11.2017
Harry Marte & friends at their best
Yes, just like that.
DECAY Wo mein Herz in Schwingung gerät, da staubt der Wüstensand um meine Füße. Da taucht am Horizont diese abgrundtiefe, zärtliche Stimme auf, geht mit der wandernden Gitarre im Kreis. OH, I, AM SCARED OF THE PASSION, I, LOVE YOU WITH. Zieht die Kreise enger und enger – Darkness, me, myself and I. Johnny Cash is listening with eyes shut and heart wide open. Sonnenlicht schiebt sich über eine Felskuppe und flutet das Tal.
Bewertung schreiben
Bewertungen werden nach Überprüfung freigeschaltet.
Weitere Artikel von Harry Marte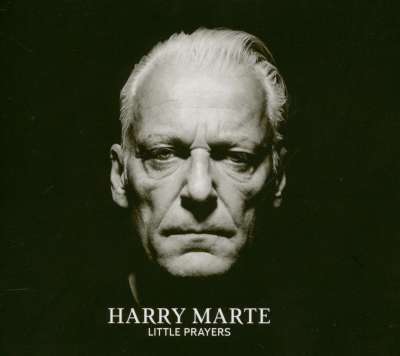 Harry Marte: Little Prayers (LP)
Art-Nr.: CCA2014


Sofort versandfertig, Lieferzeit** 1-3 Werktage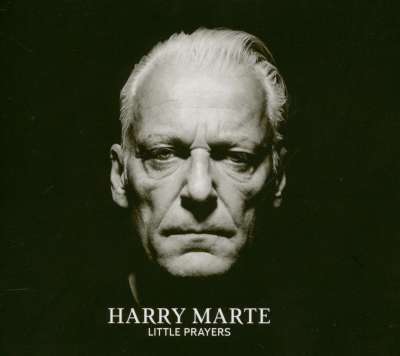 Harry Marte: Little Prayers (LP)
Art-Nr.: CCA2014


Sofort versandfertig, Lieferzeit** 1-3 Werktage