Wer war/ist

Joe Meek

? - CDs, Vinyl LPs, DVD und mehr
Joe Meek
Meek kam aus Gloucester und machte seinen National Service in der RAF als Radiotechniker in den frühen fünfziger Jahren. 1953 kam er heraus und arbeitete als Ingenieur im IBC-Studio, damals eines von nur zwei unabhängigen Studios in London. Dort hat er Rekorde von Frankie Vaughan (`Green Door '), Denis Lotis, Lita Roza, Shirley Bassey, Anne Shelton, Harry Secombe und Petula Clark entworfen. Im Jahr 1956 arbeitete Meek für Denis Preston in Lans-downe Studios, wo er Ingenieur bei mehreren Lonnie Donegan's frühen Hits war, darunter "Cumberland Gap" und "Do not You Rock Me Daddy-O" sowie Trad Jazz Aufzeichnungen von Humphrey Lyttelton und Chris Barber. Er begann auch im Songwriting zu taumeln und 1958 schrieb Tommy Steele's Tut A Ring On Her Finger '. Als er Lansdowne 1960 verließ, baute Meek sein eigenes Studio in einer Wohnung oberhalb eines Geschäftes in Holloway, North London und baute es mit £ 3.000 im Wert von Second-Hand-Ausrüstung.
Er nannte es RGM Sound und gleichzeitig aktiviert sein eigenes Label, Triumph, gegen alle Chancen zu einer Zeit, wenn britischen Pop wurde von den drei großen Labels monopolisiert. Eine Coverversion eines amerikanischen Hit, "Angela Jones" von Michael Cox, erreichte die Top Ten im Juni 1960, aber keiner von Triumphs anderen Releases war erfolgreich und Meek setzte das Label zugunsten von Tape-Lease-Deals mit den Majors ein. Er trat im darauffolgenden Jahr mit John Leytons unheimlichem, futuristischem "Johnny Remember Me" und "Wild Wind", Mike Berrys ergreifendem "Tribute to Buddy Holly" und einigen kleineren Hits der Outlaws (mit Richie Blackmore), die viele von Meeks Künstlern unterstützten Aufzeichnung. 1962 veröffentlichte eine Kombination von Meeks Session-Musikern ein Instrumental, das er mit dem Titel "Te! Star" unter dem Namen der Tornados schrieb, der seinen größten Verkaufstreffer erwies und in Großbritannien und Amerika die Nr. 1 erreichte.
In der Produktion bleibt es noch weit vor den zeitgenössischen Rekorden. Die Tor-Nados folgten mit einigen etwas weniger erfolgreichen Aufzeichnungen, darunter "Robot", "Globetrotter" und "Eiscreme-Mann", die in der darauffolgenden Merseybeat-Wahnsinn überschwemmt wurden. Trotzdem erzielte Meek Anfang 1963 mit Mike Berrys "Do not You Think It's Time" und 1964 mit dem Honeycombs "Have I The Right", fand aber in der Mitte der Sechziger die harte Arbeit. Er hatte keine Hits im Jahr 1966 und konfrontiert mit zunehmender Angst durch persönliche Probleme, blies sein Gehirn mit einer Schrotflinte am 3. Februar 1967.
Für die Filterung wurden keine Ergebnisse gefunden!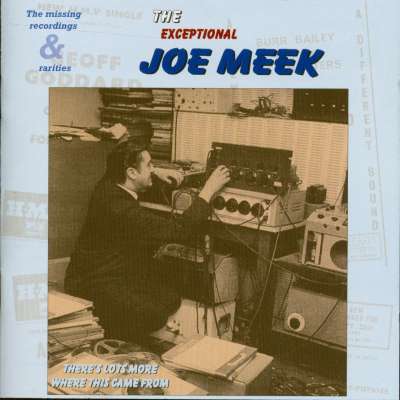 Joe Meek: The Exceptional Joe Meek (CD)
Art-Nr.: CDHR304


Sofort versandfertig, Lieferzeit** 1-3 Werktage
(Oxford) 33 Titel (75:03) mit 12-seitigem Booklet.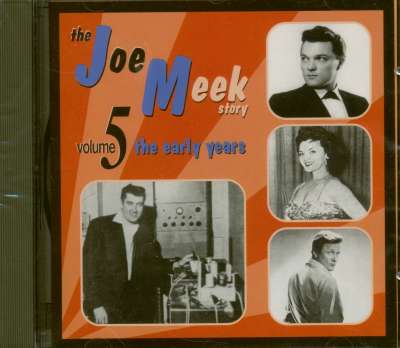 Joe Meek: The Early Years Vol.5 (CD)
Art-Nr.: CDNEM882


Sofort versandfertig, Lieferzeit** 1-3 Werktage
CD auf CASTLE RECORDS von Joe Meek - The Early Years Vol.5 (CD)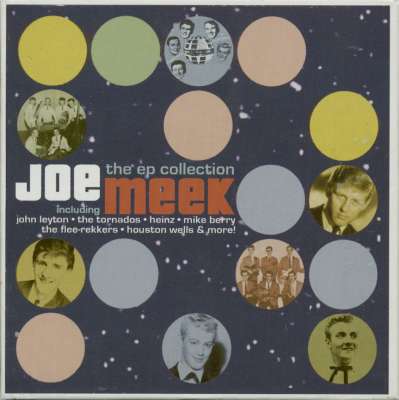 Joe Meek: The EP Collection (12-CD Cube Box)
Art-Nr.: CDCMXBX1461


Sofort versandfertig, Lieferzeit** 1-3 Werktage
(CASTLE) 48 Tracks, 12 Paperleeve EP-Reproduktionen mit 12-seitigem Booklet - wenige Exemplare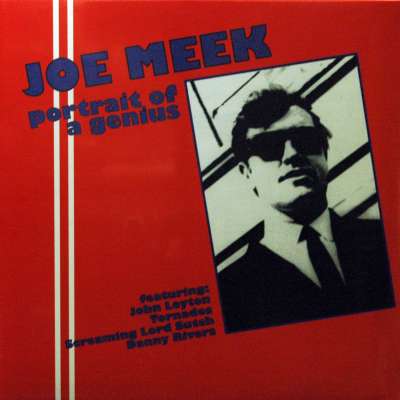 Joe Meek: Portrait Of A Genius
Art-Nr.: LPSUIT1304

(2013/Mr. Suit) 19 tracks Though he's been dead for nearly 50 years, Joe Meek remains one of the most fascinating and influential figures in British pop music. A brilliant and prolific producer and songwriter - despite his inability to...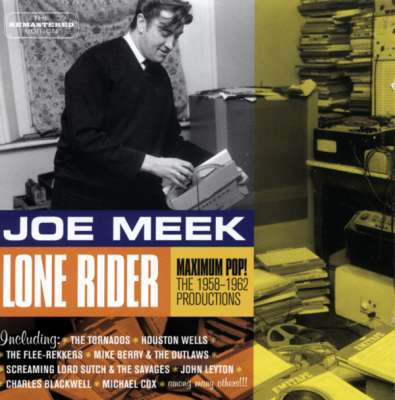 Joe Meek: Lone Rider - Maximum Pop!
Art-Nr.: CD263476

(2014/Hoodoo) 30 tracks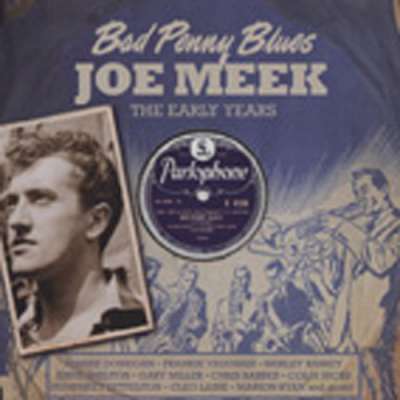 Joe Meek: Bad Penny Blues (2-CD) - Early Joe Meek Years
Art-Nr.: CDGVC2026


Sofort versandfertig, Lieferzeit** 1-3 Werktage
(GVC) 62 Tracks, seltene Tracks aus den frühen Produktionstagen von Joe Meek.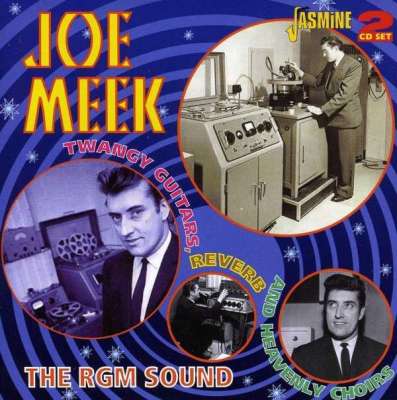 Joe Meek: Twangy Guitars, Reverb And Heavenly Choirs (2-CD)
Art-Nr.: CDJAS726


Sofort versandfertig, Lieferzeit** 1-3 Werktage
(Jasmin) 60 Originalproduktionen von Joe Meek aus den 1960er Jahren.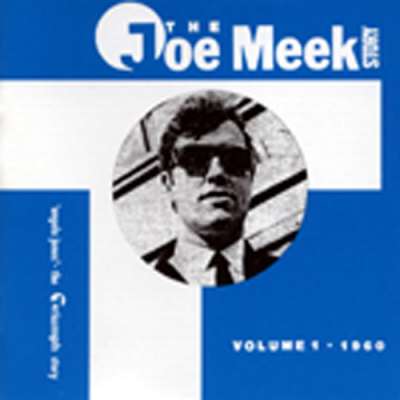 Joe Meek: Story Vol.1 (CD)
Art-Nr.: CD9010810

(1991/LINE) 20 tracks with 20 page booklet. last copies!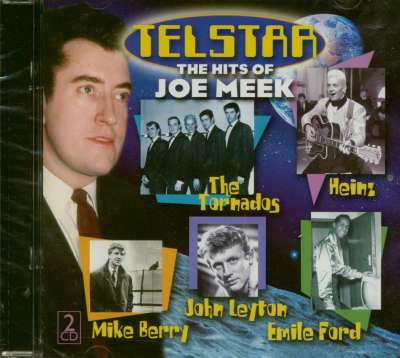 Joe Meek: Telstar - The Hits Of Joe Meek (2-CD)
Art-Nr.: CDPDS651

(2006/CASTLE) 36 original tracks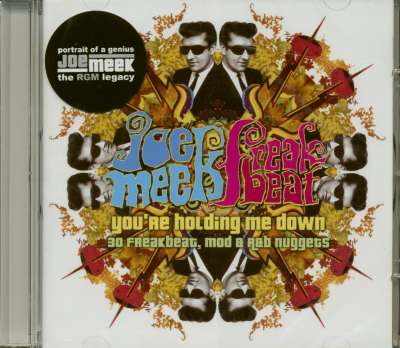 Joe Meek: Freakbeat - You're Holding Me Down (CD)
Art-Nr.: CDCMQ1415

(2006/CASTLE) 30 tracks Freakbeat, Mod and R&B nuggets 1964-66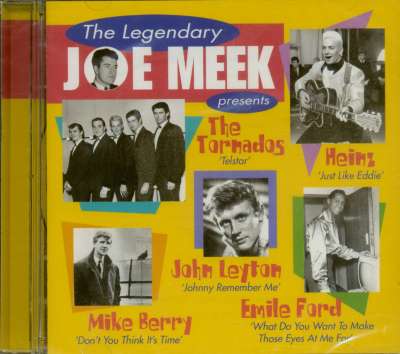 Joe Meek: The Legendary Joe Meek Presents (CD)
Art-Nr.: CDPLS769

(2005/CASTLE) 16 tracks - great sampler with the original tracks from legendary producer Joe Meek - special price while stock last ! Restposten zum Sonderpreis ! die größten Erfolge von Produzenten Legende Joe Meek auf einem Album - nur...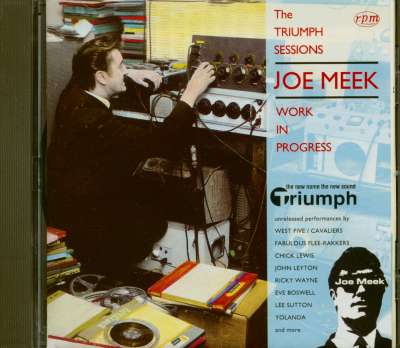 Joe Meek: Work In Progress - The Triumph Session (CD)
Art-Nr.: CDRPM121


Sofort versandfertig, Lieferzeit** 1-3 Werktage
SAMMLUNG VON SELTENEM UND UNVERÖFFENTLICHTEM MATERIAL