Wer war/ist

The MIdnighters

? - CDs, Vinyl LPs, DVD und mehr
The Midnighters
Don't Change Your Pretty Ways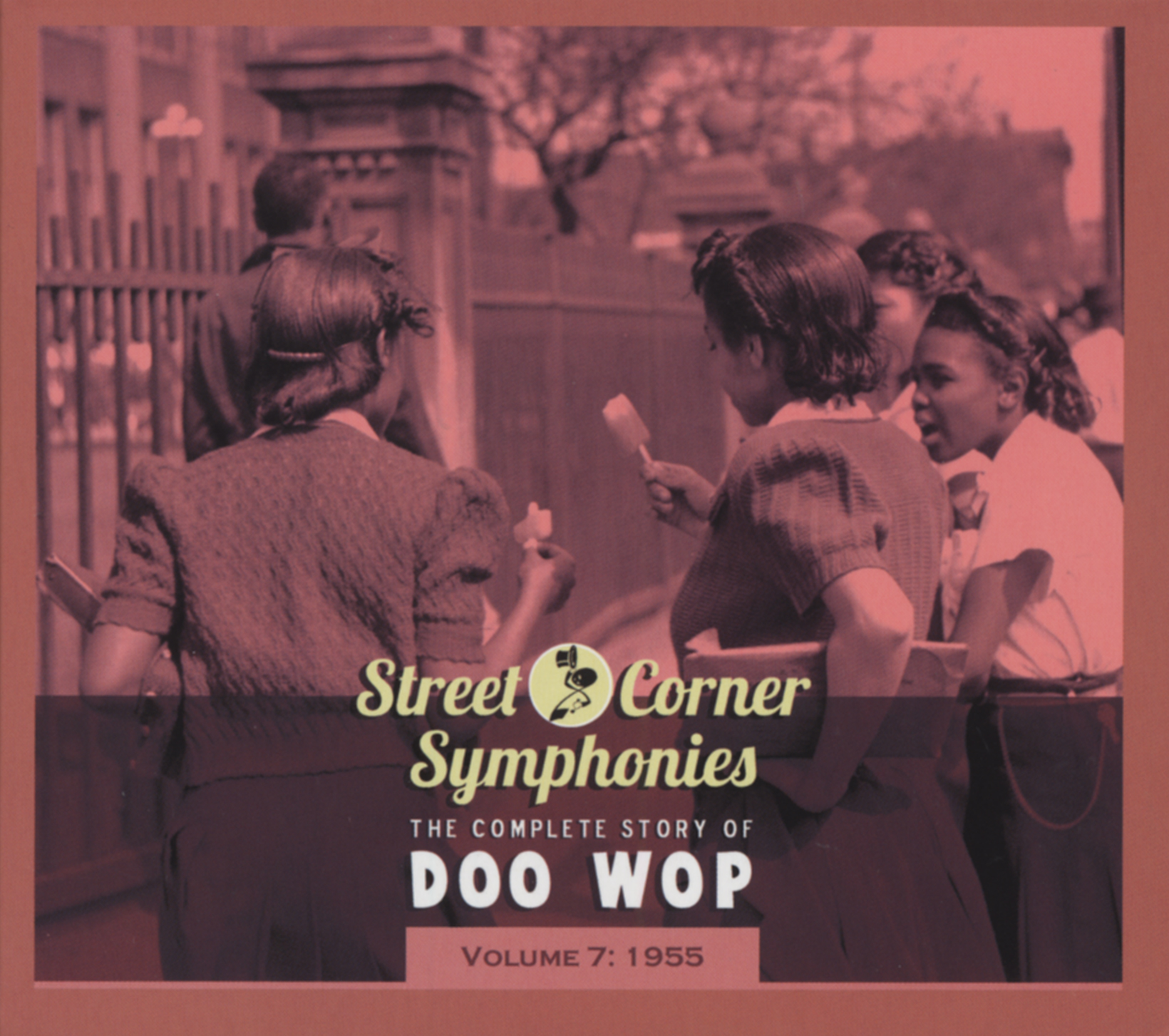 The Annie saga had just about run its course for The Midnighters. Hank Ballard's lusty crew had made their mark detailing the lovely lady's carnal adventures on Cincy-based Federal Records, beginning with their '54 R&B chart-topper Work With Me Annie (it's on our previous volume) and extending through Annie Had A Baby (their second #1 later that year), Annie's Aunt Fannie, even Henry's Got Flat Feet (Can't Dance No More), a tame Annie Had A Baby soundalike that charted.
It was time for something different from The Midnighters, who rocked as hard as any group of their era in no small part due to their blazing guitarist Cal Green. They came through with a vengeance on this blistering rocker. Don't Change Your Pretty Ways, cut March 17, 1955 at King Records' Cincinnati Studio, was penned by the entire group (Ballard, Green, tenor Henry Booth, baritone Lawson Smith, and bass Ardra 'Sonny' Woods). Green's visionary octave intro and ringing break licks, coupled with the group's vocal doubling on the latter, sound like a supersonic jet ascending. House saxman Ray Felder adds a wailing solo.
Sadly, the public didn't take to the rocker, yoked to the mournful Ballard composition We'll Never Meet Again. It would be the spring of 1959 before The Midnighters would find their way back onto the charts. A lot of great jumps by this raucous group slipped through the cracks: Rock And Roll Wedding and its flip That House On The Hill; Sweet Mama, Do Right; Rock, Granny, Roll; Tore Up Over You, and Come On And Get It, to name but a few. Born June 22, 1935 in Dayton, Texas, Green would be lionized by today's blues aficionados had he focused on 12-bar solo fare instead of accompanying The Midnighters (Federal did allow Green to wax two singles of his own later in the decade). Influenced by Houston blues guitarist extraordinaire Clarence 'Gatemouth' Brown, Cal's brash, inventive Stratocaster licks provided a thrilling counterpoint to Ballard's distinctive tenor.
- Bill Dahl -
Various Vol.7, Street Corner Symphonies 1955
Read more at: https://www.bear-family.de/various-vol.7-street-corner-symphonies-1955.html
Copyright © Bear Family Records
Weitere Informationen zu The MIdnighters auf de.Wikipedia.org
Für die Filterung wurden keine Ergebnisse gefunden!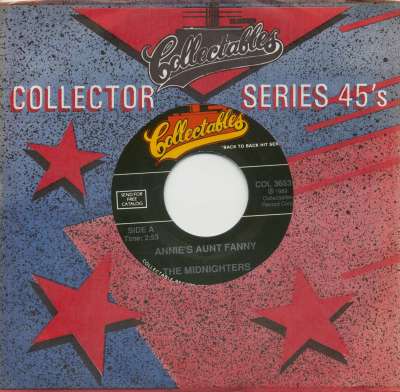 The Midnighters: Only Annie's Aunt Fanny - Henry's Got Flat Feet...
Art-Nr.: 45COL3635


Sofort versandfertig, Lieferzeit** 1-3 Werktage
A - Annie's Aunt Fanny B - Henry's Got Flat Feet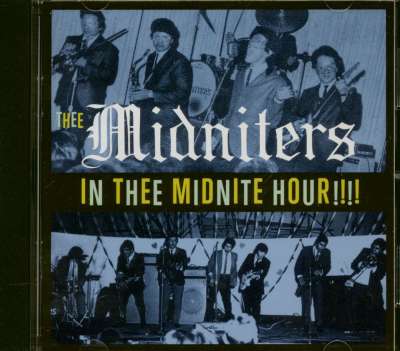 MIDNIGHTERS: In Thee Midnite Hour !!!! (CD)
Art-Nr.: CDCED315


Artikel muss bestellt werden
(NORTON) 19 Tracks - Stampfen 1964-67 East L.A. Rock & Roll mit 16-seitigem Booklet.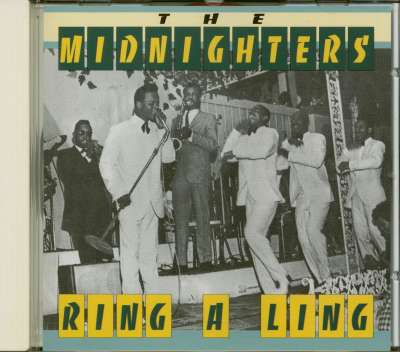 Hank Ballard & The Midnighters: Ring A Ling (CD)
Art-Nr.: CDFG971007


Sofort versandfertig, Lieferzeit** 1-3 Werktage
(1997/FamousGroove) 28 songs.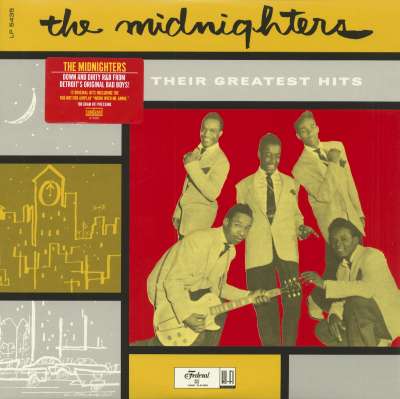 The Midnighters: Their Greatest Hits - 180g
Art-Nr.: SLP5435


Sofort versandfertig, Lieferzeit** 1-3 Werktage
(2015/Sundazed) 12 Tracks. Schütteln Sie sie auf! R&amp,B aus den Tresoren von King/Federal Records! Der lasziv wirkende Stift von Henry 'Hank' Ballard war für viele gewagte Oden verantwortlich, darunter The Midnighters' 'Work With Me...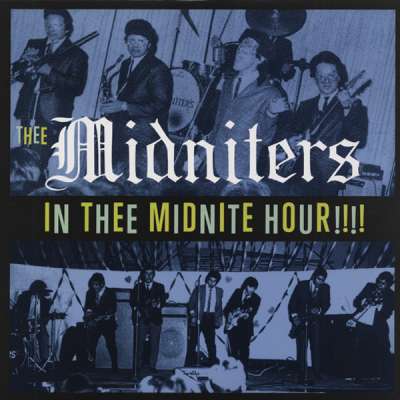 MIDNIGHTERS: In Thee Midnite Hour !!!!
Art-Nr.: NR315


Artikel muss bestellt werden
(2006/NORTON) 15 Tracks East L.A.-Dampfhammer-Rock'n'Roll, 1964-67!