Wer war/ist

Jimmy C. Newman

? - CDs, Vinyl LPs, DVD und mehr
Jimmy C. Newman
Jimmy C. Newman
Wir trafen Jimmy C. Newman, als wir versuchten, die byzantinische Geschichte um seinen ersten Hit Cry, Cry, Cry Darling im Jahr 1953 zu entwirren. 1956 besuchte er Buddy Killen bei Tree Music auf der Suche nach neuem Material. Killen gab ihm eine Platte namens A Fallen Star von Bobby Denton. In diesen Tagen ist Denton bekannt als der "Singende Senator".... ein Alabama State Senator mit einer Nebenbeschäftigung in inspirierenden Aufnahmen und Vorträgen. 1957 war er ein neunzehnjähriges Kind aus Cherokee, Alabama, das von James Joiner rekrutiert worden war, um Joiner's ersten Versuch des Songwritings zu singen. Joiner arbeitete für das Busunternehmen seiner Familie, als er zusammen mit Gitarrist Kelso Herston Tune Records gründete, das Label, das die Muscle Shoals-Aufnahmeszene in Schwung brachte. Joiner sagte, dass die Inspiration für das Lied eine besonders helle Sternschnuppe war. "Es ging immer weiter", sagte er später. "Ich dachte, es würde nie vorbeigehen. Als ich es sah, war es, als wäre dieses Lied in meinem Kopf gewesen und hätte darauf gewartet, herauszukommen." Er fuhr eine Busladung Rogers High School Basketballspieler zurück nach Florenz und hatte das Lied geschrieben, als er nach Hause kam. Denton nahm es auf, während eine weitere Platte bei WLAY gespielt wurde.
"Sobald er die Nadel auf den Drehtisch legte, zeigte er und wir fingen an", sagte Joiner. Die Sitzung kostete vier Dollar. Buddy Killen war aus dem gleichen Teil von Nord-Alabama und kannte Joiner, erkannte aber, dass das Lied neu aufgenommen werden musste, also warf er es Jimmy C, Newman und Ferlin Husky vor. Als Newman in Owen Bradleys Studio ging, um es aufzunehmen, entschied er, dass es Zeit war, den neuen Sound aufzunehmen. Dot Records war an die Westküste umgezogen und die Session wurde von Ingenieur Aaron Shelton durchgeführt. Sie kopierten Dentons Arrangement und entwickelten eine Single, die im Pop- oder Country-Radio funktionieren konnte, aber Randy Wood bei Dot entschied sich, seine Wetten abzusichern, indem er die Hilltoppers dazu brachte, Newmans Cover für den Popmarkt zu decken. Aber Newmans Version verdunkelte alle anderen, einschließlich Bill Monroe auf Decca, Ray Price auf Columbia und Nick Noble auf Mercury. Lonzo & Oscar haben es für Decca parodiert.
A Fallen Star gab Newman eine sehr kurze Karriere als Teenager-Idol. Seine Diktion wurde bereinigt und sein Cowboy-Anzug wurde zugunsten eines Anzuges beiseite geworfen, aber er blieb im ländlichen Raum verwurzelt. Er spielte ein paar Teenager-Hopfen in Memphis, Nashville und Youngstown, Ohio und machte Fernsehauftritte in New York und auf der Town Hall Party. Was James Joiner anbetrifft, er verband Tom Stafford, um Spar Music zu bilden, und 1960, verkaufte er heraus zu Stafford (wer mit Rick Hall und Billy Sherrill partnered, um Florence Alabama Musik-Unternehmen aka FAME zu bilden). Joiner schrieb und veröffentlichte später Jimmy C. Newman's Top 10 Country Hit Lovely Work Of Art im Jahr 1960 und veröffentlichte die Hymne der Trucker Six Days On The Road.
Jimmy C. Newman Bop-A-Hula (2-CD)
Lesen Sie mehr unter: https://www.bear-family.de/newman-jimmy-c.-bop-a-hula-2-cd.html
Copyright © Bear Family Records
Jimmy C. Newman Bop-A-Hula (2-CD)
Read more at: https://www.bear-family.de/newman-jimmy-c.-bop-a-hula-2-cd.html
Copyright © Bear Family Records
Weitere Informationen zu Jimmy C. Newman auf de.Wikipedia.org
Für die Filterung wurden keine Ergebnisse gefunden!
Jimmy C. Newman: Bop-A-Hula (2-CD)
Art-Nr.: BCD15469


Sofort versandfertig, Lieferzeit** 1-3 Werktage
2-CD mit 20-seitigem Booklet, 47 Einzeltitel. Spieldauer ca. 115 Minuten. Diese beiden CDs liefern echte, unverfälschte Hillbilly Music und etliche frühe Klassiker des Nashville-Sounds. 1953 kam Jimmy aus Louisiana und erhielt einen...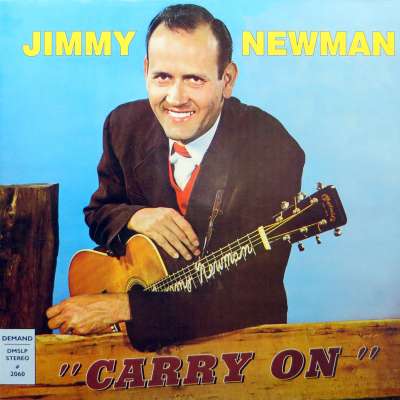 Jimmy C. Newman: Carry On (LP)
Art-Nr.: LPDMS2060


Sofort versandfertig, Lieferzeit** 1-3 Werktage
(Demand) 16 tracks 1950s (Dot & MGM) EU custom pressing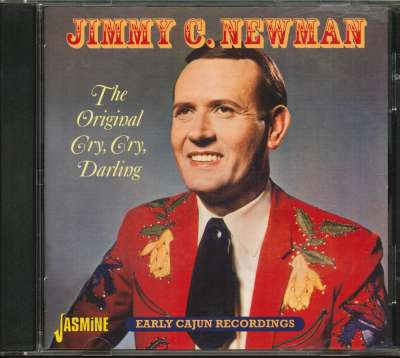 Jimmy C. Newman: The Original Cry, Cry, Darling - Early Cajun...
Art-Nr.: CDJAS488

(Jasmine) 28 Tracks (77:01) &nbsp,- His complete ultra rare pre-Dot recordings from 1949-53. Outstanding Hillbilly, Honky Tonk &amp, Cajun material, recorded for Fais-Do-Do, Feature, Modern and Khourys. Including releases as by Jimmy...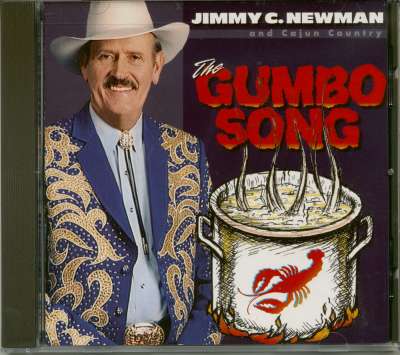 Jimmy C. Newman: Gumbo Song (CD)
Art-Nr.: CDSW6143


Sofort versandfertig, Lieferzeit** 1-3 Werktage
(1997/Swallow) 12 tracks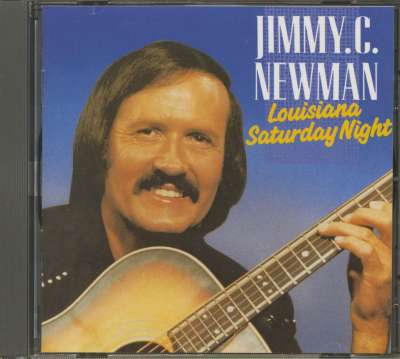 Jimmy C. Newman: Louisiana Saturday Night (CD)
Art-Nr.: CDCR71

(Charly) 23 tracks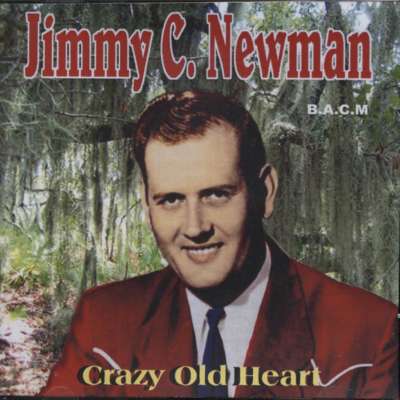 Jimmy C. Newman: Crazy Old Heart
Art-Nr.: CDD376

CD on BRITISH ARCHIVE RECORDS by Jimmy C. Newman - Crazy Old Heart