Wer war/ist

The Nutmegs

? - CDs, Vinyl LPs, DVD und mehr
The Nutmegs
The Nutmegs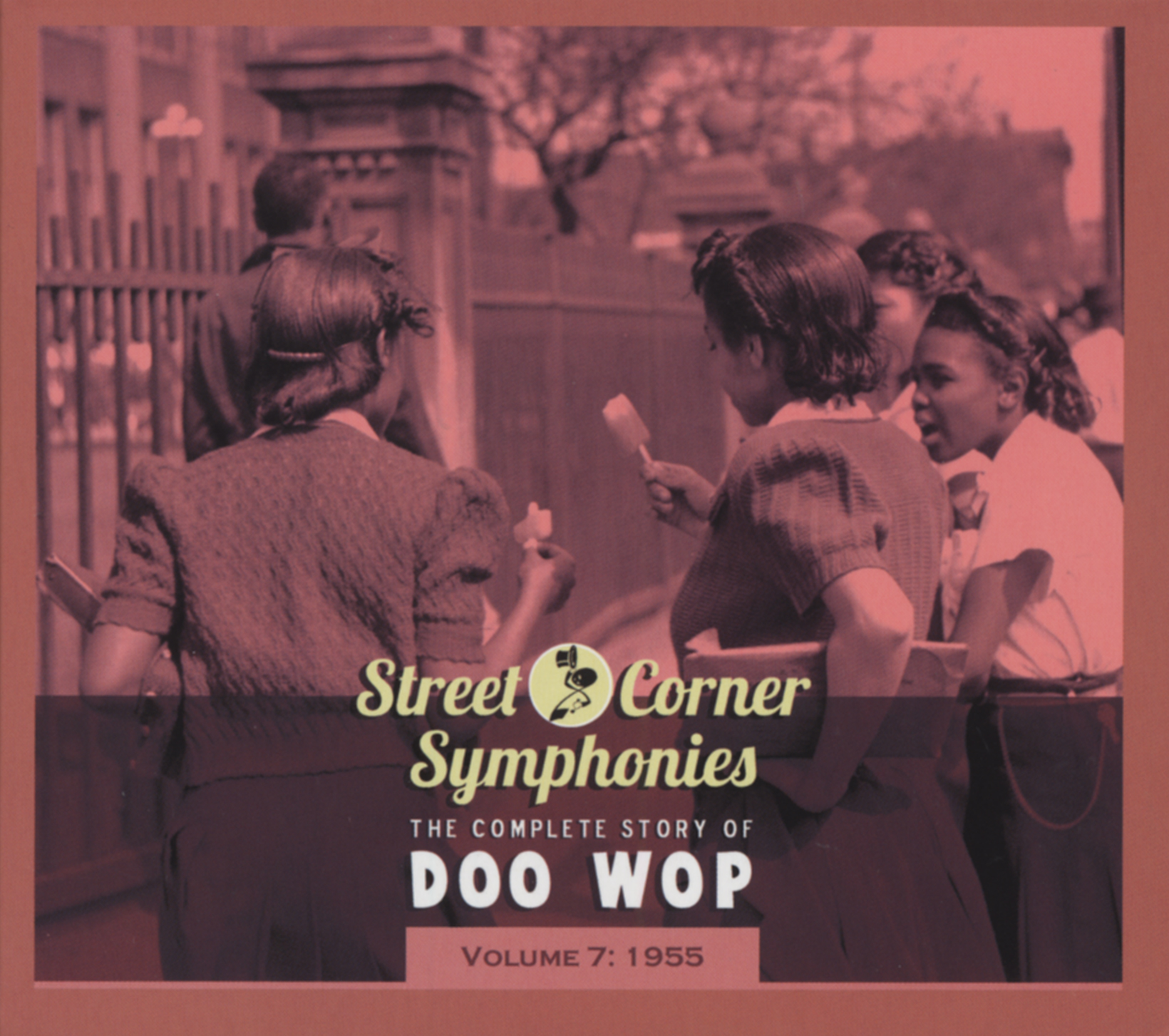 Obwohl sie nicht die erste bemerkenswerte Gruppe auf "Street Corner Symphonies" aus New Haven, Connecticut (diese Ehre ging an die Scarlets auf unserer vorherigen Scheibe), nahm die Nutmegs es einen Schritt weiter kommerziell, fast die R & B Charts in 1955 mit ihrer kraftvollen Ballade Story Untold.



Lead Tenor Leroy Griffin war der Chief Songwriter der Gruppe und komponierte mehrere ihrer Veröffentlichungen für Al Silver's Herald Records. Das Zittett begann 1953 mit Leroy, seinem Bruder James 'Sonny' Griffin als erster Tenor, James 'Coco' Tyson als zweiter Tenor, Bariton Billy Emery und Bass Leroy McNeil. Die Lyres bekam eine Chance, Leroy's Ballade Ship Of Love für das J & G Label aufzunehmen, Emery vor der Gruppe. Während in New York trafen sie die Du Droppers, die sie in die Richtung der ehemaligen OKeh und Groove A & R Mann Danny Kessler geschickt. Er wurde ihr Co-Manager und brachte sie nach Silver.

Ihr Name änderte sich zu den Muskatnüssen (Connecticut ist schließlich der Nutmeg-Staat); Das quintett debütierte auf Herald im März von '55 mit Story Untold. Lass mich meinen Verstand verlieren, ein anderes Griffin-Original, war der Flip. Leroys zitternder Vorsprung auf Story Untold war ungewöhnlich mächtig; Die Band, die vermutlich von Leroy Kirkland geführt wurde, stellte trotz des langsamen Tempos einen Tritt zur Verfügung. Es segelte auf # 2 auf 'Billboard' R & B 'Best Seller' Liste in diesem Sommer, obwohl irgendwelche Crossover-Bestrebungen wurden von diesen nervtötender Mannschaft Cuts '# 16 Pop-Cover ausgelöscht.

Die Nutmegs kehrten zu ihrer jüngsten Vergangenheit für ihre Zugabe zurück und belebten Schiff der Liebe, komplett mit nautischen Soundeffekten. Dass # 13 auf 'Billboard's R & B' Jockey 'Liste, dass Oktober war es für die Gruppe auf den Charts, trotz einiger feine 1956 Herald Follow-ups (eine Ballade, Key To The Kingdom, ging vor dem Springen Comin' Home, schilderte McNeil's Burbling Bass). Emery und Tyson Split, verdrängt von Ex-Five Dukes Tenor Sonny Washburn und ehemaligen Fünf Satins Tenor Eddie Martin, als The Nutmegs änderte ihren Griff zu den Rajahs.

New Haven-Unternehmer Marty Kugell und Tom Sokira schnappten die Rajahs für ihr neues Klik-Logo, das sie im Oktober von '57 acappella aufnahm und dann die instrumentale Begleitung auf ihre Single I Fell In Love spielte. Viele ihrer Klik-Meister fanden in den Jahren 1963-64 auf dem Times Square-Logo von Slim Rose ein Thema, das eine Ostküste acappella-Aufstand auslöste. Herald versuchte zweimal, die Muskatnüsse, zuerst in '59 mit meiner Geschichte und wieder in '62 mit einer Untersetzer-beeinflussten Neuheit, Rip Van Winkle wiederzubeleben. Leroy Griffin starb in einem New Haven Fabrikunfall, noch ein junger Mann. McNeil wurde in einer Auseinandersetzung von 1975 zum Tode gestochen. Zumindest wurden ihre Geschichten erzählt.
- Bill Dahl -
Various Vol.7, Street Corner Symphonies 1955
Read more at: https://www.bear-family.de/various-vol.7-street-corner-symphonies-1955.html
Copyright © Bear Family Records
Für die Filterung wurden keine Ergebnisse gefunden!