Der Artikel wurde erfolgreich hinzugefügt.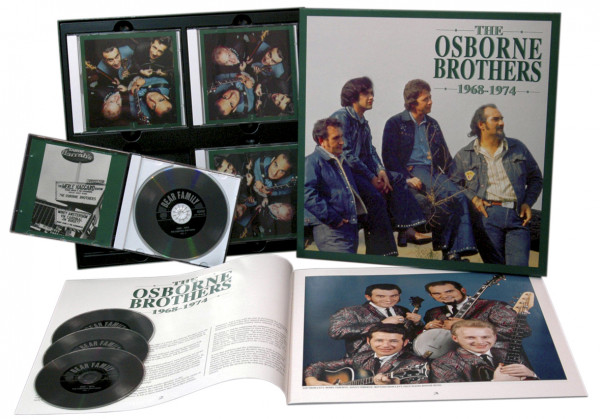 74,95 € *
79,95 € *
(6,25% gespart)
inkl. MwSt. zzgl. Versandkosten
Sofort versandfertig, Lieferzeit** 1-3 Werktage
Artikel-Nr.:

BCD15748

Gewicht in Kg.:

1.3
4-CD Box (LP-Format) mit 24-seitigem Buch, 109 Einzeltitel. Spieldauer ca. 285 Minuten. Nach...
mehr
OSBORNE BROTHERS: 1968-1974 (4-CD Box Set)
4-CD Box (LP-Format) mit 24-seitigem Buch, 109 Einzeltitel. Spieldauer ca. 285 Minuten.

Nach Rocky Top wurden die Osborne Brothers zur erfolgreichsten Bluegrass-Formation. Sie unternahmen viele Anstrengungen, eine Brücke zum allgemein vorherrschenden Trend in der Country Music zu schlagen. Die 109 Songs dieser CD-Box schließt die Geschichte ihrer Decca/MCA-Aufnahmen ab und enthält Hits wie Tennessee Hound Dog, Georgia Piney Woods und die Neufassung von Ruby Are You Mad.
Video von OSBORNE BROTHERS - 1968-1974 (4-CD Box Set)
Artikeleigenschaften von

OSBORNE BROTHERS: 1968-1974 (4-CD Box Set)
Albumtitel:

1968-1974 (4-CD Box Set)

Genre

Country

Preiscode

DI

Edition 2

Deluxe Edition

Artikelart

Box set

EAN:

4000127157485

Gewicht in Kg:

1.3
Osborne Brothers - 1968-1974 (4-CD Box Set)

Box set 1
01
I'll Go Steppin' Too
02
Will You Be Lovin' Another Man
03
I'll Never Shed Another Tear
04
My Little Girl In Tenessee
05
Molly And Tenbrokks
06
Drivin' Nails In My Coffin
07
World Of Forgotten People
08
Cut The Cornbread, Mama
09
If I Could Count On You
10
I Bowed On My Knees And Cried Holy
11
Steal Away And Pray
12
Will You Meet Me Over Yonder
13
Where We'll Never Grow Old
14
Medals For Mother
15
Hide Me O Blest Rock Of Ages
16
I Pray My Way Out Of Trouble
17
How Great Thou Art
18
What A Friend We Have In Jesus
19
Jesus Sure Changed Me
20
Light At The River
21
That Was Yesterday
22
A Working Man
23
Banjo Ringing Saturday Night
24
Thanks For All The Yesterdays
25
Midnight Angel
26
Son Of A Sawmill Man
27
No Good Son Of A Gun
Osborne Brothers - 1968-1974 (4-CD Box Set)

Box set 2
01
You Win Again
02
Blue Moon Of Kentucky
03
Where Does The Good Times Go
04
Put It Off Until Tomorrow
05
Flyin' South
06
Will You Visit Me On Sundays
07
Nine Pound Hammer
08
When The Grass Grows Over Me
09
Tennessee Hound Dog
10
Somebody's Back In Town
11
Beneath Still Waters
12
Ruby Are You Mad?
13
Siempre
14
Searching For Yesterday
15
Listening To The Rain
16
Georgia Piney Woods
17
The Fightin' Side Of Me
18
Let Me Be The First To Know
19
Windy City
20
Kawliga
21
My Sweet Love Ain't Around
22
You're Running Wild
23
My Old Kentucky Home
24
Tennessee Stud
25
My Heart Would Know
26
Muddy Bottom
Osborne Brothers - 1968-1974 (4-CD Box Set)

Box set 3
01
Take Me Home Country Roads
02
Tears Are No Strangers
03
Oh, The Pain Of Loving You
04
Unfaithful One
05
Ballad Of Forty Dollars
06
Tomorrow Never Comes
07
Sometimes You Just Can't Win
08
Shelly's Winter Love
09
I Wonder Why You Said Goodbye
10
Tunnel Of Your Mind
11
Eight More Miles To Louisville
12
Love Lifted Me
13
Stand Beside Me, Behind Me
14
Miss You Mississippi
15
Teardrops Will Kiss The Morning Dew
16
Long Lanky Woman
17
Knoxville Girl
18
Wash My Face In The Morning Dew
19
Love's Gonna Live Here
20
Today I Started Loving You Again
21
Arkansas
22
Fireball Mail
23
Midnight Flyer
24
How Long Does It Take (To Be A Stranger)
25
Blue Heartache
Osborne Brothers - 1968-1974 (4-CD Box Set)

Box set 4
01
Try Me One More Time
02
Back To The Country Roads
03
The Condition Of Samuel Wilder's Will
04
Tears
05
You're Heavy On My Mind
06
Checkin' Her Over
07
Lizzie Lou
08
Side Saddle
09
High On A HillTop
10
Sledd Ridin'
11
Walk Softly On The Bridges
12
The 7th Of December
13
Fastest Grass Alive
14
Bluegrass Melodies
15
We're Holding On (To What We Used To Be)
16
Heartache Looking For A Home
17
M.A. Special
18
I'm Not That Good At Goodbye
19
Grandpa John
20
Little Trouble
21
A Born Ramblin' Man
22
Here Today And Gone Tomorrow
23
El Randa
24
In Case You Ever Change Your Mind
25
Don't Let The Smokey Mountain Smoke Get In...
26
Summertime Is Past And Gone
27
Highway Headin' South
The Osborne Brothers and Red Allen Ruby, Are You Mad? In unserem Band von 1946...
mehr
"OSBORNE BROTHERS"
The Osborne Brothers
and Red Allen
Ruby, Are You Mad?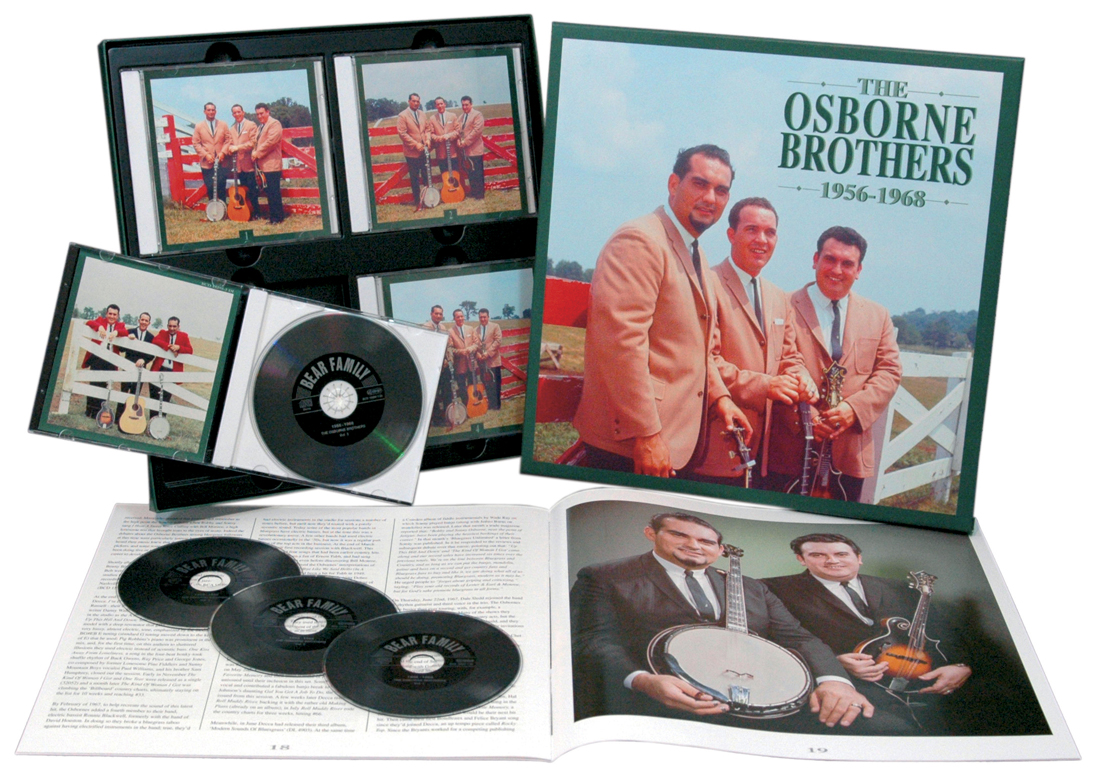 In unserem Band von 1946 haben wir Cousin Emmys Bearbeitung einer alten Volksmelodie, die 1930 als Reuben, Oh Reuben von Emry Arthur aufgenommen wurde, aufgenommen. Es war, wie im Band von 1946 erwähnt, die gleiche Melodie wie die, die wir als Zug 45 kennengelernt haben. Okay, also ist es zehn Jahre später. Bobby und Sonny Osborne kamen aus Hyden, einer kleinen Kohlenstadt in Kentucky. Bobby wurde am 7. Dezember 1931 und Sonny am 29. Oktober 1937 geboren. Zusammen und getrennt waren sie ab den späten 1940er Jahren auf kleinen Radiosendern und kleinen Labels zu hören. Es gab Stints mit Bill Monroe und Jimmy Martin (einer der Singles mit Martin, 20/20 Vision, ist in unserem Band von 1955), bevor die Osbornes sich kurz der Besetzung des WWVA Jamboree anschlossen.
Ein paar Monate später waren sie in Dayton und spielten nachts in lokalen Bars, während Bobby neben seinem Vater einen Tagesjob an der nationalen Kasse hatte. Bei NCR traf Bobby einen anderen Kentuckianer, Red Allen, und die Osbornes machten zusammen mit Allen einige Demos im Keller von WPFBs Tommy Sutton. Einer der Songs auf dem Demo-Tape war Cousin Emmys Ruby. Zusammen kratzten die Osbornes und Red Allen zusammen fünfzig Dollar, um Sutton mit dem Band nach Nashville zu schicken, und Sutton ging zu Wesley Rose in Acuff-Rose. Obwohl Rose Hickory Records besaß, machte er immer noch Country A&R für MGM Records, genau wie sein Vater Fred. Bis 1956 hatte MGM-Präsident Frank Walker einen seiner Verwandten, Jim Vienneau, angewiesen, nach Nashville zu gehen, um mit Rose zu arbeiten, wahrscheinlich als Auftakt, um Rose aus dem Bild zu lassen. Und so gingen die Osbornes und Red Allen ins Studio, wo Elvis einige Monate zuvor Heartbreak Hotel aufgenommen hatte, und nahmen vier Songs auf, darunter Ruby. Wesley Rose dachte, ihm gehört Ruby.
Als Wilma Lee & Stoney Cooper es 1951 als Stoney (Are You Mad At Your Gal) aufnahmen, gaben sie Cousin Emmy als Komponisten an, platzierten den Song aber mit Acuff-Rose. Als die Version der Osbornes ein Hit wurde, forderte Deccas Verlagspartner Acuff-Rose für fünfzig Prozent heraus, die Version der Osbornes fügte ein völlig neues Element in Bluegrass hinzu: Twin-Banjos. Sie hatten einen anderen Dayton Area-Musiker, Noah Crase, für die Session angesetzt, aber Crase zog sich im letzten Moment zurück, was bedeutet, dass Sonny und Bobby die Banjos (Harmonie bzw. Lead) spielen mussten, wenn sie ihr einzigartiges Arrangement beibehalten wollten. Das gleiche Echo, das Presley bei Heartbreak Hotel verwendet hatte, war auch bei Ruby Are You Mad zu hören? Es war Bluegrass, aber es rockte, und es brachte der Gruppe ab Oktober 1956 einen Return-Gig auf WWVAs Jamboree ein. Die Osborne Brothers machten Ruby zum Standard, und es wurde ihre beliebteste Platte bis Rocky Top.
OSBORNE BRÜDER 1956-1968 (4-CD)
ead mehr unter: https://www.bear-family.de/osborne-brothers-1956-1968-4-cd.html
Copyright © Bear Family Records
OSBORNE BROTHERS 1956-1968 (4-CD)

ead more at: https://www.bear-family.de/osborne-brothers-1956-1968-4-cd.html
Copyright © Bear Family Records
Bewertungen lesen, schreiben und diskutieren...
mehr
Kundenbewertungen für "1968-1974 (4-CD Box Set)"
Von:
Wolfgang Schubert
Am:
26.09.2017
Fantastisch
Sehr gelungen...
Bewertung schreiben
Bewertungen werden nach Überprüfung freigeschaltet.
Weitere Artikel von OSBORNE BROTHERS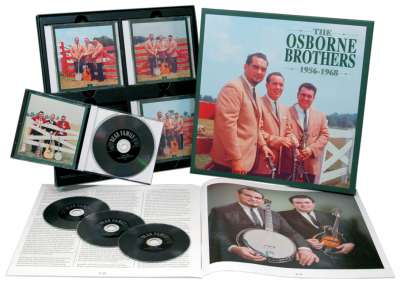 OSBORNE BROTHERS: 1956-1968 (4-CD)
Art-Nr.: BCD15598


Sofort versandfertig, Lieferzeit** 1-3 Werktage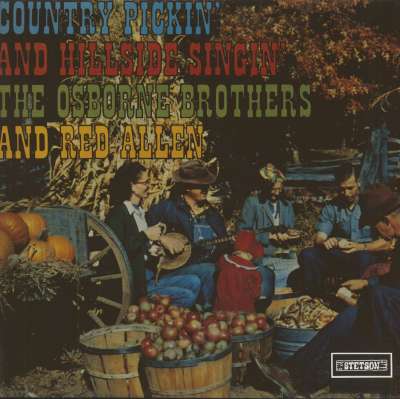 OSBORNE BROS & Red ALLEN: Country Pickin' And Hillside Singin' (Vinyl)
Art-Nr.: LPHAT3129


Sofort versandfertig, Lieferzeit** 1-3 Werktage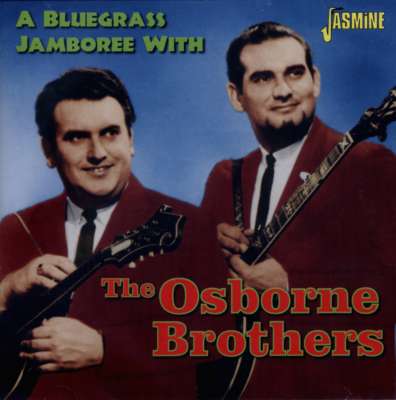 OSBORNE BROTHERS: A Bluegrass Jamboree
Art-Nr.: CDJAS3666


Sofort versandfertig, Lieferzeit** 1-3 Werktage