Der Artikel wurde erfolgreich hinzugefügt.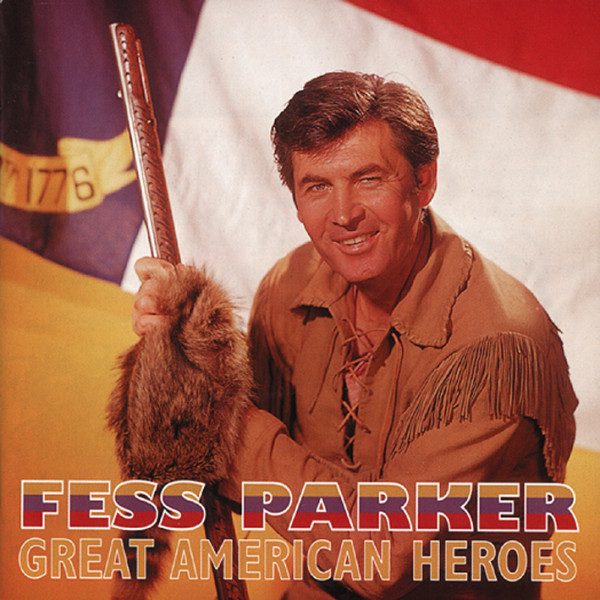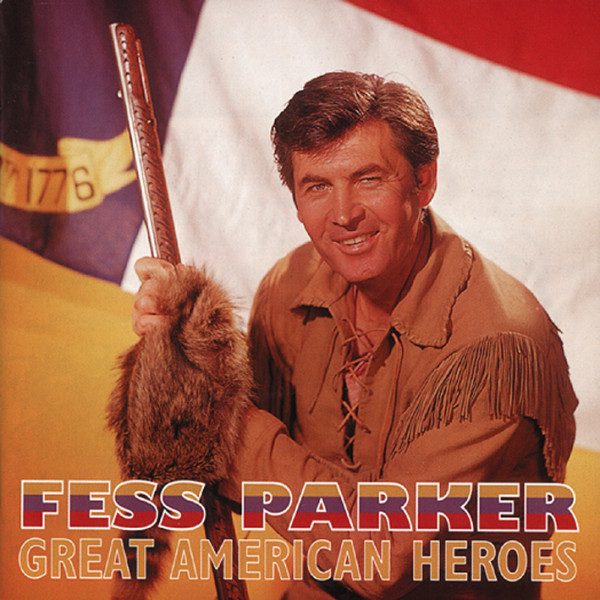 13,95 € *
15,95 € *
(12,54% gespart)
inkl. MwSt. zzgl. Versandkosten
Sofort versandfertig, Lieferzeit** 1-3 Werktage
Artikel-Nr.:

BCD16113

Gewicht in Kg.:

0.115
1-CD mit 48-seitigem Booklet, 12 Einzeltitel. Spieldauer ca. 30 Minuten. Eine Generation...
mehr
Fess Parker: Great American Heroes
1-CD mit 48-seitigem Booklet, 12 Einzeltitel. Spieldauer ca. 30 Minuten.

Eine Generation amerikanischer Männer verbrachte einen Teil der Kindheit damit, eine Waschbärenkappe zu tragen, Dank des von Fess Parker in seiner ungemein beliebten Rolle des Davy Crockett in den Fünfzigerjahren gegebenen Beispiels. 1964 machte Fess Parker für RCA ein Album mit einem Dutzend Songs zu Ehren Crocketts und ähnlich heldenhafter Figuren der amerikanischen Geschichte, vom Staatsmann (George Washington) zum Grenzer (Daniel Boone, den Parker in den 60ern im Fernsehen spielte) und Befreier: 'der ehrwürdige Abe Lincoln brachte die Leute zur Besinnung'. Parker produzierte dieses Album mit Joe Reisman in Hollywood, und man hört das Flair von Disney's 'Frontierland' und deren kitschiger Produktion heraus.

Parker war kein großartiger Sänger, aber Alben wie dieses zielte auf Parkers junge Fans und waren nicht dazu gedacht, herausragende Musik zu bieten, sondern eine idealisierte amerikanische Vergangenheit. Parkers Ballad Of Davy Crockett zu hören wird diejenigen, die sich an die einfachere Zeit erinnern, hinauf in Muttis Kammer gehen und nach jener 40 Jahre alten Waschbärkappe suchen lassen.
Artikeleigenschaften von

Fess Parker: Great American Heroes
Albumtitel:

Great American Heroes

Genre

Country

Preiscode

AH

Artikelart

CD

EAN:

4000127161130

Gewicht in Kg:

0.115
Parker, Fess - Great American Heroes

CD 1
01
Daniel Boone
02
Little Nathan
03
Jim Bowie
04
Abraham Lincoln (The Tall American)
05
George Washington
06
Patrick Henry (The Patriot)
07
Ballad Of Davy Crockett
08
Andrew Jackson (Old Hickory)
09
Ben Franklin
10
Lewis And Clark
11
Johnny Clem
12
Ole Kit Carson
Fess Parker Ballad Of Davy Crockett By January 1955, the United States was already...
mehr
"Fess Parker"
Fess Parker
Ballad Of Davy Crockett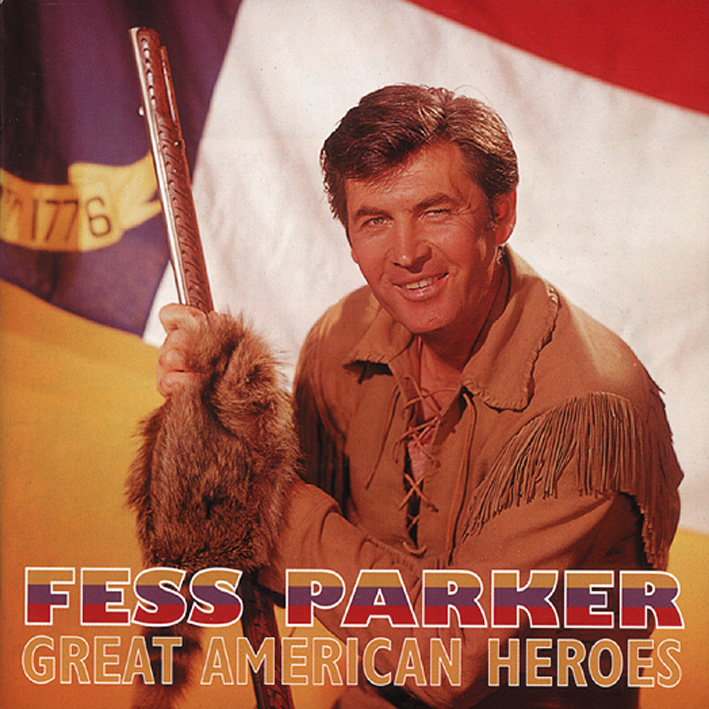 By January 1955, the United States was already in the grip of Davy Crockett mania. Crockett was a nineteenth century frontiersman who represented Tennessee in the House of Representatives before his adventures in Texas eventually led to his date with destiny at the Alamo in 1836. Little was known about him, so Walt Disney could make a show about the Crockett who might have been. Unlike many filmmakers who saw television as profoundly beneath them, Disney embraced it, and launched a series called 'Disneyland' in conjunction with ABC TV, the network that had invested in the first Disneyland themepark. The series debuted in October 1954, and, at a meeting with ABC, Walt Disney outlined plans for three shows based on three phases of Davy Crockett's life. Musician George Bruns entered the conference room and Disney told him that he wanted a themesong to tie the episodes together and suggested a tagline, "Davy Crockett, best frontiersman of all." Bruns and the screenwriter assigned to the series, Tom Blackburn, wrote a song that stretched to twenty verses. "The irony," Bruns said later, "was that people thought it was an authentic folk song we'd found and updated." Walt's brother, Roy, saw the Crockett themesong as a chance to enter the record business and began negotiating with Capitol to distribute Disney's label. The negotiations stalled and, with the Crockett series about to air, Roy Disney and his music publishing manager, Jimmy Johnson, decided to record the song and lease it. The role of Davy Crockett had gone to Fess Parker, a little known actor from Fort Worth, Texas, who could just about carry a tune. Parker was brought into the Disney sound studio, and swears that the recording was done in August 1954, although the paperwork showed November.
There's a rumor that Capitol pressed the first copies on the Wonderland Records label, but Wonderland was one of the publishing companies that Jimmy Johnson operated for Disney, so it's likelier that the Wonderland pressings were publishing acetates rather than commercial records. That said, Parker believes that his record was played in Boston several weeks before release, but was held back because Johnson and Roy Disney were still figuring out how to launch their own label. In the end, Disney and Johnson decided to lease Parker's master, and copies were sent to Archie Bleyer at Cadence Records, Mitch Miller at Columbia, and others. Bleyer was outbid by Columbia, but, as soon as the first show aired on December 15, 1954, he figured that the song would be successful and resolved to record it. He gave Parker's acetate to future daytime TV star Bill Hayes, and rushed the record ouot before Parker's. Incidentally, the only version to include all of Brun's and Blackburn's words was by Fred Waring. Of all the different versions (and there were far too many to list), Hayes' was the best-selling with Parker not far behind. Together, they sold a reported seven million copies in the first six months of 1955.
Inevitably, a phenomenon as big as Davy Crockett had ripple effects. Roy Disney went ahead with plans for a record label and Disneyland Records was launched in 1956. ABC-TV hastened plans for a record label and launched ABC-Paramount Records in September 1955. Parker went on to star in several more Disney series and, as of this writing, is a vintner in northern California. Tom Blackburn had a long career writing novels and screenplays before his death in 2002. A jazz man by avocation, George Bruns worked for Disney until 1973, and died ten years later.
Fess Parker Great American Heroes
Read more at: https://www.bear-family.de/parker-fess-great-american-heroes.html
Copyright © Bear Family Records
Bewertungen lesen, schreiben und diskutieren...
mehr
Kundenbewertungen für "Great American Heroes"
Bewertung schreiben
Bewertungen werden nach Überprüfung freigeschaltet.