Wer war/ist

The Royals

? - CDs, Vinyl LPs, DVD und mehr
The Royals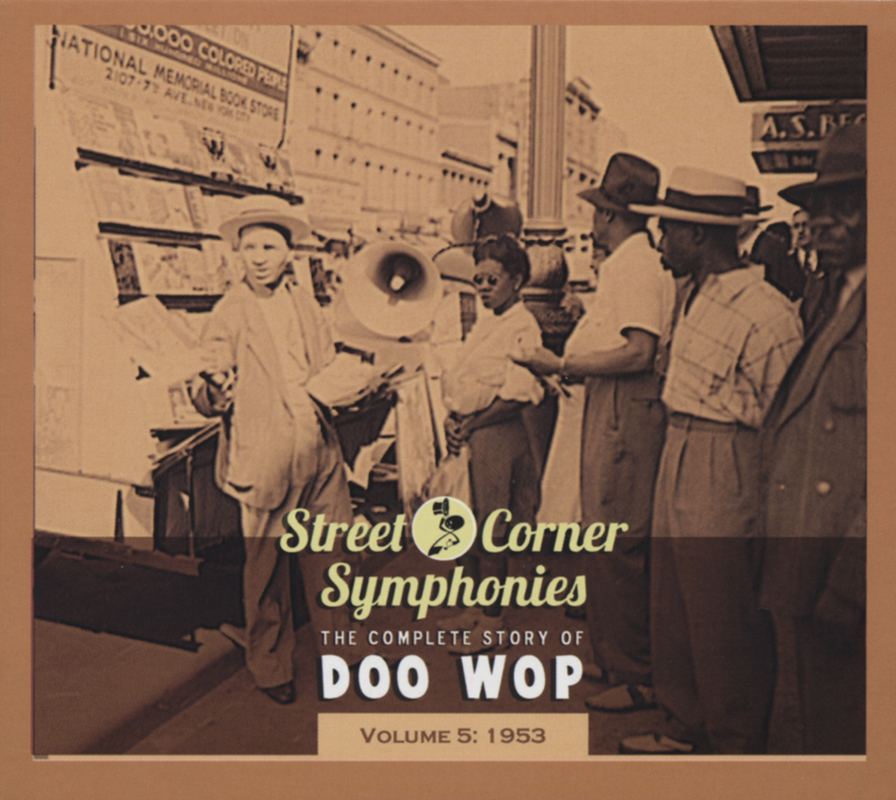 The Royals
Get It
There was only one real difference between The Royals who had been discovered in Detroit by Johnny Otis at the Paradise Theater's weekly amateur contest in the fall of 1951 and The Royals who commenced a long series of hits with Get It in the summer of '53. His name was John Henry Kendricks.
When The Royals pulled Kendricks off the Ford assembly line to replace tenor/baritone Lawson Smith, who had been called into service by Uncle Sam, they couldn't have known he'd quickly become the focal point of their group for the rest of its existence. Kendricks (born in Detroit on November 18, 1927 but partially raised in Bessemer, Alabama) changed his name to Hank Ballard, knocked nine years off his age for professional purposes, and made The Royals' second session for Syd Nathan's Cincinnati-based Federal Records on May 10, 1952, fronting I'll Never Let Her Go. The rest of The Royals were intact: tenor Charles Sutton was still their primary lead, joined by tenor Henry Booth, bass Ardra 'Sonny' Woods, and musical mentor Alonzo Tucker, who sang some, played a little guitar, and arranged.
The next two Royals singles spotlighted Ballard singing lead on one side and Sutton on the other. The group convened May 2, 1953 at the Cincy headquarters of King/Federal Records with boss Syd Nathan and A&R man Henry Glover in the control room (the label was situated inside a former icehouse that contained a studio, a pressing plant, and manufacturing facilities). Hank wrote the slinky Get It, the first of The Royals' ribald numbers, with Tucker (considerably older than the rest of the group, he was likely born November 21, 1915), leaving space for Woods to sidle in on the bridge. King's house band included guitarist John Faire and bassist Edwyn Conley. Ballard composed and led the jumping flip No It Ain't as well.
Sutton's fate was basically sealed when Get It became The Royals' first hit, sailing to #6 on 'Billboard's R&B 'Juke Box' charts late that summer. By 1955 he was gone, forming another Detroit group, The Tornados, with Stanley Mitchell and recording for Chess the next year. A name change for The Royals was in the offing. Once Hank started chronicling the carnal exploits of a goodtime gal named Annie, his Midnighters would be one of the hottest R&B vocal groups in the entire nation.
Various - Street Corner Symphonies Vol.05, 1953 The Complete Story Of Doo Wop

Read more at: https://www.bear-family.de/various-street-corner-symphonies-vol.05-1953-the-complete-story-of-doo-wop.html
Copyright © Bear Family Records
Copyright © Bear Family Records® Alle Rechte vorbehalten. Nachdruck, auch auszugsweise, oder jede andere Art der Wiedergabe, einschließlich Aufnahme in elektronische Datenbanken und Vervielfältigung auf Datenträgern, in deutscher oder jeder anderen Sprache nur mit schriftlicher Genehmigung der Bear Family Records® GmbH.
Für die Filterung wurden keine Ergebnisse gefunden!