Wer war/ist

The Spinners

? - CDs, Vinyl LPs, DVD und mehr
The Spinners
That's What Girls Are Made For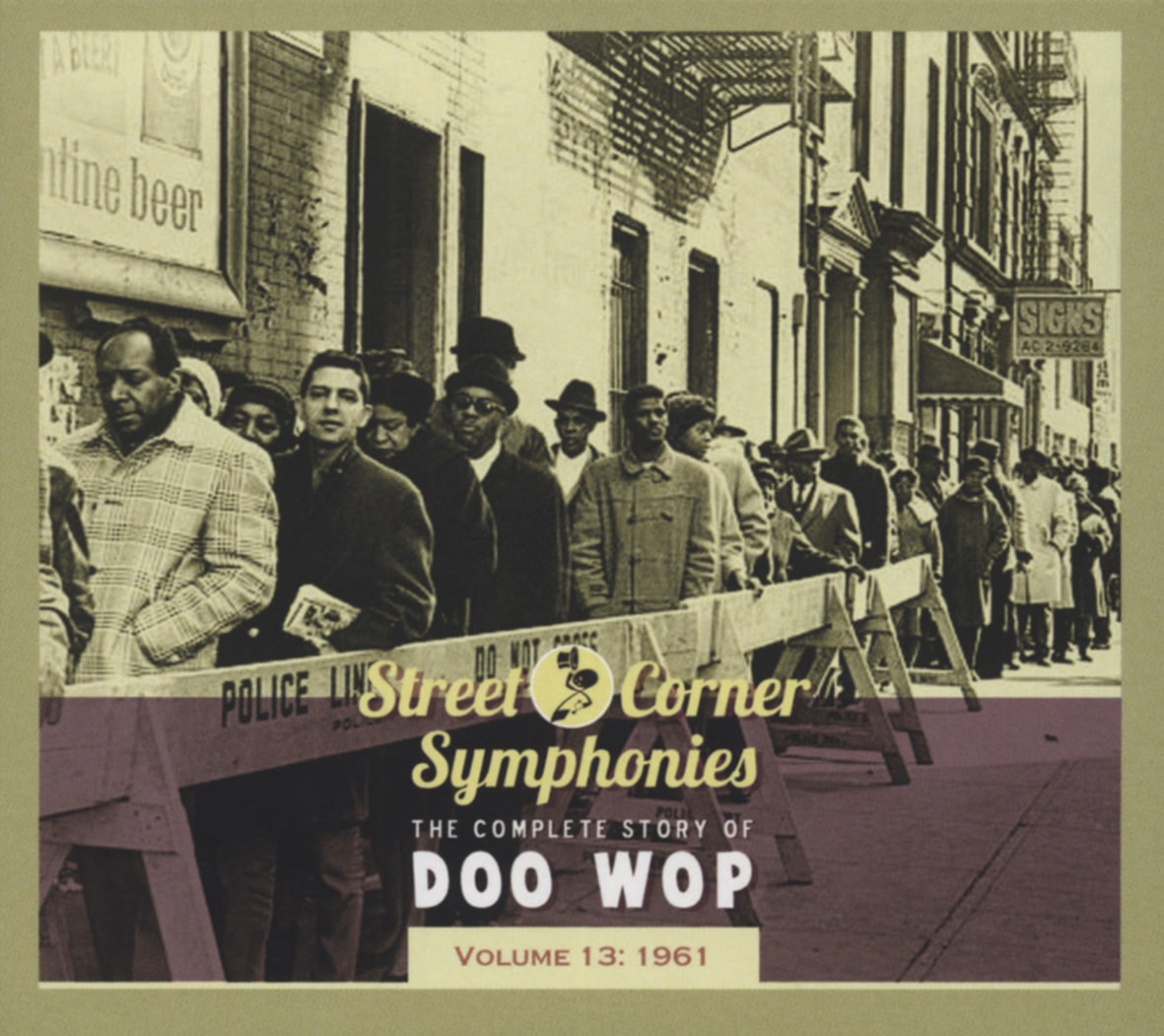 Naming The Spinners after their lead tenor's favorite spiffy Cadillac hubcaps apparently ensured the Detroit quintet getting off to a speedy start once they landed a recording contract. That's What Girls Are Made For, their debut on the Tri-Phi label, zipped out to a #5 R&B/#27 pop showing in the summer of 1961.
Tenors C.P. Spencer (born January 13, 1938 in Detroit), Billy Henderson (born August 9, 1936), and Edgar 'Chico' Edwards, baritone Henry Fambrough (born May 10, 1938), and bass Pervis Jackson (born May 17, 1938 in New Orleans) came together in 1954 as The Domingos. Bobbie Smith (born April 10, 1936) joined a couple of years later and ascended to the lead role when Spencer split to join The Five Jets. Harvey Fuqua, former lead singer of The Moonglows, had relocated to Detroit and teamed with Berry Gordy's sister Gwen to launch Tri-Phi. The Spinners were their first signing.
Harvey polished The Spinners and had them wax That's What Girls Are Made For, which he'd penned with Gwen, at Motown. By then Edwards had left temporarily; he was replaced by short-termer George Dixon. A Moonglows tinge distinguishes the lovely ballad, Tri-Phi's inaugural release that May with Harvey's discovery Marvin Gaye on drums. The rocking Heebie Jeebie's (penned by Fuqua and Smith) sat on the B-side. Their Tri-Phi encore Love (I'm So Glad) I Found You made it to #91 pop late in the year, but What Did She Use and She Don't Love Me didn't follow suit.
Motown absorbed Tri-Phi and its sister Harvey label in 1963, picking up The Spinners, Shorty Long, Johnny Bristol, and Jr. Walker in the process. It was late '64 before The Spinners had a Motown release, Sweet Thing. They nailed their first national hit for Berry Gordy's enterprise the next year with the soulful I'll Always Love You, and their inspiring Truly Yours did the same in 1966. During a long gap on the charts, the group busied themselves with various tasks at Hitsville.
"They chauffeured The Tempts around so much, they thought they were The Tempts' drivers," says G.C. Cameron, who replaced Edwards and sang lead on the quintet's 1970 smash It's A Shame, produced and co-written by Stevie Wonder. G.C. was contractually obligated to remain at Motown when The Spinners defected to Atlantic in '71 (Phillippe Wynne succeeded him). Working with Philly producer Thom Bell, The Spinners commenced a string of smashes in 1972 with the silky I'll Be Around and Could It Be I'm Falling In Love. With John Edwards coming in for Wynne in 1977, The Spinners endured decade after decade. Spencer died October 20, 2004; Henderson succumbed to diabetic complications on February 2, 2007, and Jackson passed away from cancer on August 18, 2008.
Various Street Corner Symphonies 1961 Vol.13
Read more at: https://www.bear-family.com/various-street-corner-symphonies-1961-vol.13.html
Copyright © Bear Family Records
Für die Filterung wurden keine Ergebnisse gefunden!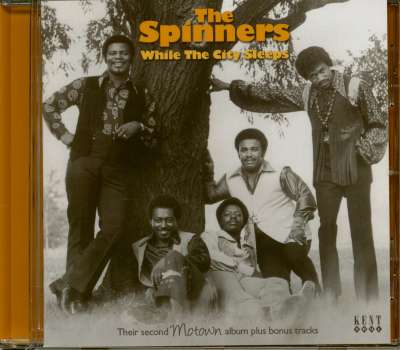 The Spinners: While The City Sleeps (CD)
Art-Nr.: CDTOP481


Artikel muss bestellt werden
​(Ace Records) 25 Titel mit 16 Seiten Booklet Das 1970 veröffentlichte Album "2nd Time Around" der Detroiter Vokalgruppe mit 13 Bonustracks, darunter 10 bisher unveröffentlichte Master aus den Motown-Tresoren. Die meisten Titel stammen...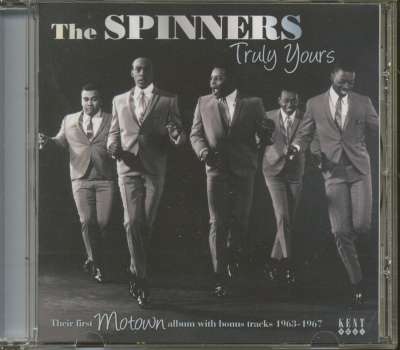 The Spinners: Truly Yours...plus (CD)
Art-Nr.: CDTOP371


Sofort versandfertig, Lieferzeit** 1-3 Werktage
(ACE) 26 Titel mit 20-seitigem Booklet. Das Debütalbum der renommierten Detroit-Gruppe mit Bonusmaterial inkl. 10 unveröffentlichten Meistern aus den Motown-Tresoren. 1961 hatten sie ihren ersten Hit bei Tri-Phi Records mit 'That's What...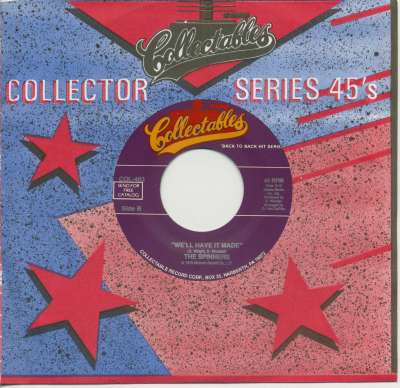 The Spinners: It's A Shame - We'll Have Made It (7inch,...
Art-Nr.: 45COL483


Sofort versandfertig, Lieferzeit** 1-3 Werktage
A - It's A Shame B - We'll Have Made It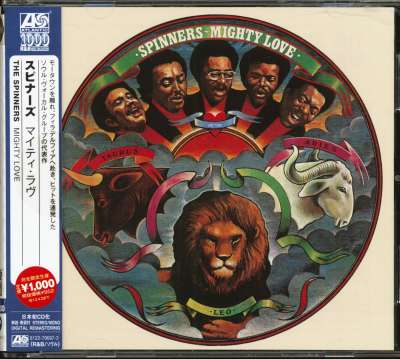 The Spinners: Mighty Love (CD, Japan)
Art-Nr.: CDATL6973


Sofort versandfertig, Lieferzeit** 1-3 Werktage
(Atlantic Japan) 12 Tracks - Japan CD Neuauflage des original Atlantic Albums von 1974, plus 4 Bonustracks!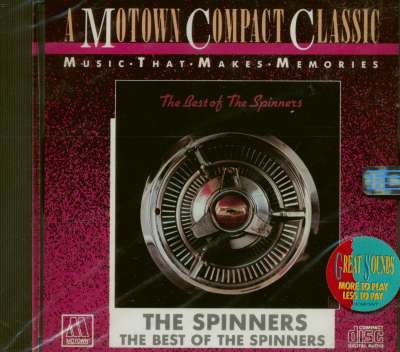 The Spinners: The Best Of The Spinners (CD)
Art-Nr.: CD3746351992


Sofort versandfertig, Lieferzeit** 1-3 Werktage
(Motown) 10 tracks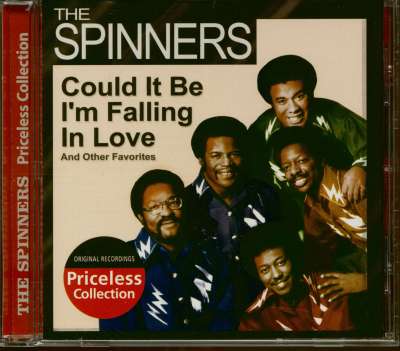 SPINNERS: Could It Be I'm Falling In Love And Other...
Art-Nr.: CDCOL9534


Sofort versandfertig, Lieferzeit** 1-3 Werktage
(Collectables) 9 tracks (40:16)