Wer war/ist

Tampa Red

? - CDs, Vinyl LPs, DVD und mehr
Tampa Red
Lange bevor er irgendwann in den 40er-Jahren auf ein elektrisches Modell wechselte, wurde Tampa Red schon als 'The Guitar Wizard' angekündigt, weil sein Bottleneck-Gitarrenstil so präzise und sein Sound so voll und rund war. Die Vorkriegsplatten von Red hatten großen Einfluss auf Robert Nighthawk, Muddy Waters und Elmore James. Er war so etwas wie ein Pate der gesamten Chicagoer Bluesszene in den 40ern, als sein Haus an der Ecke der 35. und State Street das inoffizielle Clubhaus war, in dem die besten Bluesmänner der Stadt rumhingen und jammten, während der mächtige A&R-Manager Lester Melrose auf den Partys nach frischen Talenten Ausschau hielt.
Hudson Woodbridge wurde am 8. Januar 1903 (es wurden über die Jahre mehrere andere Geburtsdaten angeboten) in Smithville, Georgia, geboren. Er übernahm den Nachnamen Whittaker von seiner Großmutter, die ihn in Tampa, Florida, großzog. Beeinflusst von der schulmäßigen Gitarrentechnik seines älteren Bruders Eddie, widmete sich Red dem selben Instrument. Ab Mitte der 20er-Jahre spielte er auf den Straßen Chicagos und bildete dann mit dem Pianisten Georgia Tom Dorsey ein Team. Ihr derbes, flottes It's Tight Like That löste 1928 landesweite Begeisterung für Hokum-Blues aus. Das Duo nahm danach eine Vielzahl erfolgreicher Platten auf, bis Dorsey 1932 religiös wurde und unter seinem richtigen Namen Thomas A. Dorsey als Pionier der Gospelmusik eine neue Karriere startete.
Red blieb weiterhin ein äußerst populärer Solokünstler und tat sich mit einer Reihe talentierter Pianisten zusammen (Black Bob, Blind John Davis, Big Maceo, Johnny Jones). Von 1934 bis 1953 lieferte er wie am Fließband Hunderte von Titeln für Bluebird und das Mutterlabel RCA Victor ab. Viele seiner Songs wurden zu Standards: Black Angel Blues, Love With A Feeling, Anna Lou Blues, Don't You Lie To Me, It Hurts Me Too, Let Me Play With Your Poodle, She Wants To Sell My Monkey. Auf weniger Gegenliebe stieß es, wenn Red darauf bestand, Kazoo-Soli zu blasen, statt seine wunderbare Slidegitarre singen zu lassen.
Auf dem Midnight Boogie, am 7. November 1950 in Chicago mit Jones am Klavier, Ransom Knowling am Bass und Drummer Odie Payne aufgenommen, ist Red an der Elektrischen in Hochform, und das Ensemble spiegelt die Veränderungen wider, denen zu dieser Zeit der Sound des Chicago-Blues unterlag. Als Red RCA verließ, beendete das fast seine Plattenkarriere. Der Tod seiner Frau traf ihn sehr schwer, und als er 1960 zwei Solo-LPs für das Prestige-Unterlabel Bluesville aufnahm, war seine Zeit schon vorbei. Die letzten Tage von Tampa Red waren nicht sonderlich angenehm: Der 'Guitar Wizard' verstarb am 19. März 1981 nach vielen Jahren in einem Altersheim.
Bill Dahl
Chicago, Illinois
Electric Blues 1939-2005. - The Definitive Collection!
Copyright © Bear Family Records® Alle Rechte vorbehalten. Nachdruck, auch auszugsweise, oder jede andere Art der Wiedergabe, einschließlich Aufnahme in elektronische Datenbanken und Vervielfältigung auf Datenträgern, in deutscher oder jeder anderen Sprache nur mit schriftlicher Genehmigung der Bear Family Records® GmbH.
Für die Filterung wurden keine Ergebnisse gefunden!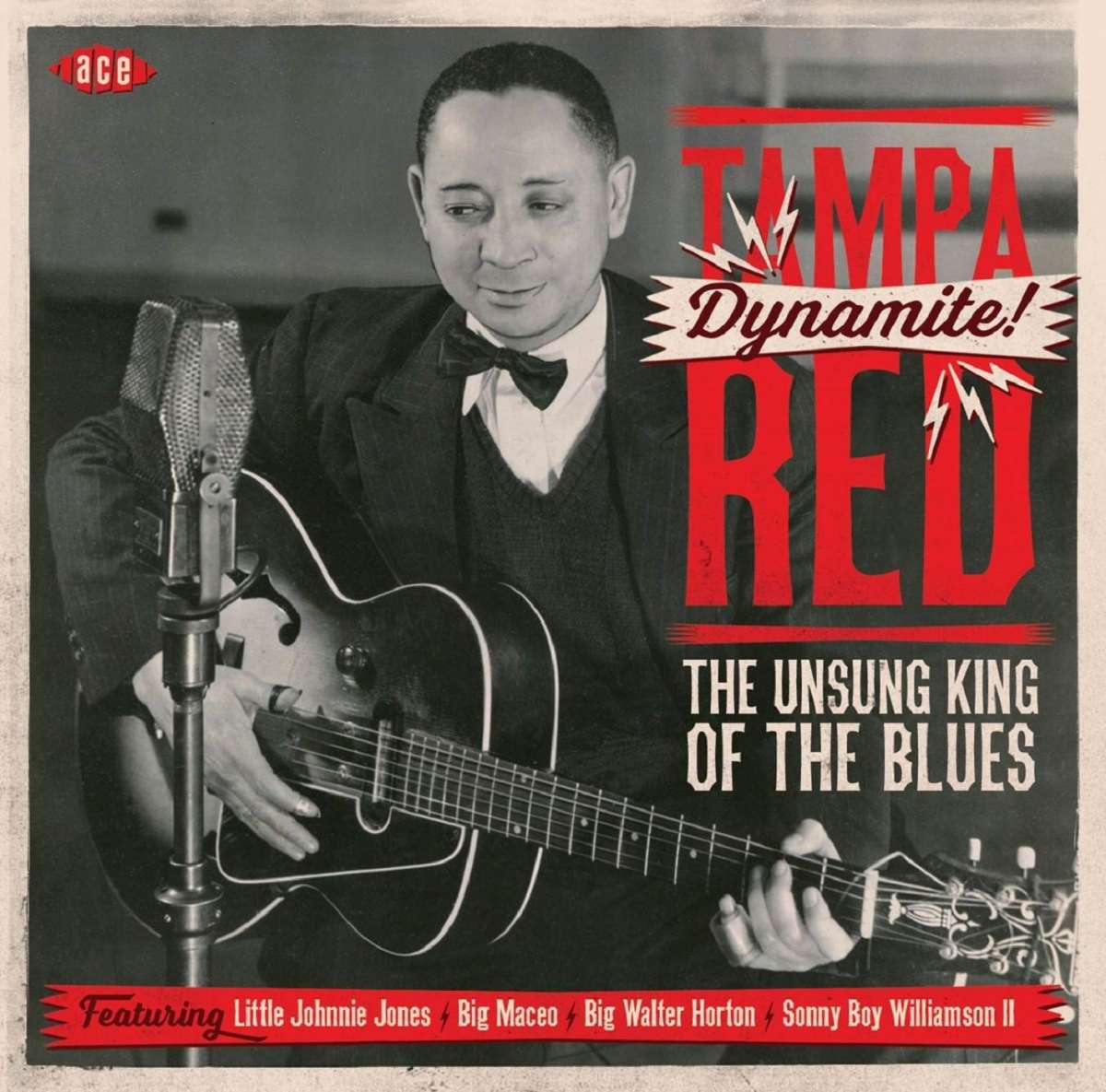 Tampa Red: Dynamite! The Unsung King Of The Blues (2-CD)
Art-Nr.: CDTOP21440


Artikel muss bestellt werden
(2015/Ace) 50 tracks. Späte Aufnahmen von Tampa Red für RCA Victor (1945-1953), die nie offiziell auf CD und selten auf LP neu aufgelegt wurden. d Viele seiner Songs wurden von BB King, Muddy Waters und anderen Top-Bluesern bedeckt. Mit...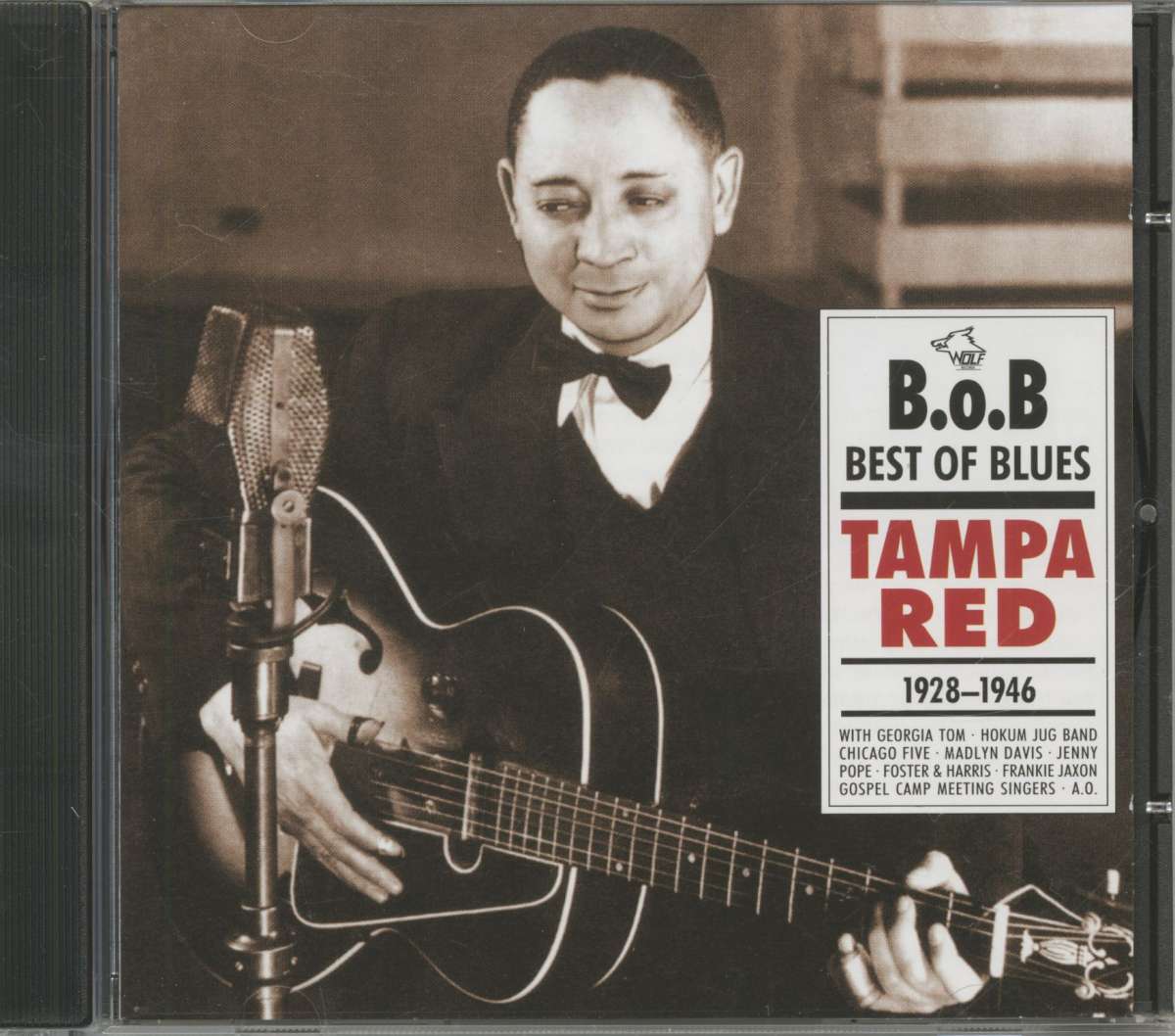 Tampa Red: Best Of Blues (CD)
Art-Nr.: CDBOB12CD


nur noch 2 verfügbar
Sofort versandfertig, Lieferzeit** 1-3 Werktage
(Wolf Records) 24 tracks