Der Artikel wurde erfolgreich hinzugefügt.
Various
Cajun, Louisiane 1928-39 (2-CD)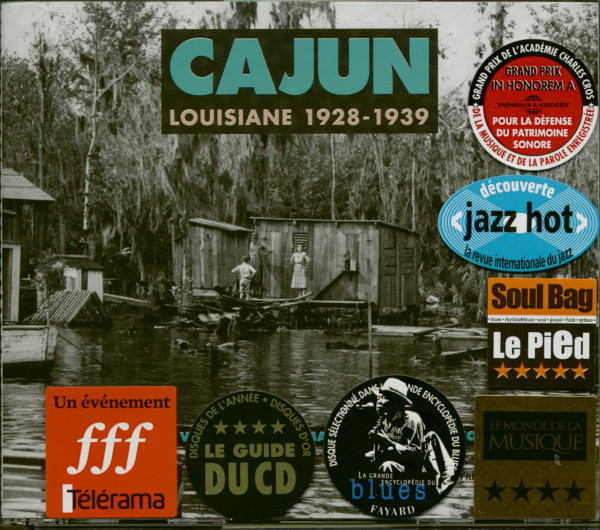 Artikel-Nr.:

CDFA019

Gewicht in Kg.:

0.21
(Fremeaux) 36 tracks with 24 page booklet (english/french). - There is an American...
mehr
Various: Cajun, Louisiane 1928-39 (2-CD)
(Fremeaux) 36 tracks with 24 page booklet (english/french).
-
There is an American flavour about this issue, and even this column has an arôme américain, but not quite in the way that most europeans think to quintessential American music. We're talkin' Cajun here.
The most recent arrivals from the West country importers, Discovery records of Pewsey in Wiltshire reveal a number of compact discs labels hitherto unavailable in the UK. An amazingly high proportion of these are transferts from 78rpm catalogues close to the hearts of many readers of this magazine. Long may the policy continue ! Discovery imports include items handled by the French Distribution company Nocturne, not, in view what follows, Nuit et Jour. The current rearguard action being fought on behalf of the French language in the face of American incursions, notably in the commercial sphere, is not simply a matter of xenophobia on the part of a few reactionaries. The French language is under threat. In the past, foreign influences from North Africa, the Arabic ' bled ' (village or out of the way place) or ' toubib ' (doctor) have influenced the language in much the same way that words from India have come into British English. What is new in the present conflict is that the language invasion which is effectively American is an aspect of cultural cleansing and economic imperialism which seeks to Americanize a nation's way of life for economic gain. Not that the French themselves are entirely innocent victims. It is ' young ' to rebel against the language of parents, it is ' chic ', especially in media circles to show awareness of American as the language which of international advertising and media manipulation.

It is ' contemporary ' to be able to show off in the language which, it says itself, is conquering the world through information and other technologies. Listeners to public service radio in France, let alone the commercials, will know to what riculous lenghts Americaniosms are being taken, where they simply replace French in expressions, often inaccurately. To an even greater extent has this been obvious since the former Minister of Culture, Monsieur Jacques Toubon introduced legislation on this subject. French media people, anarchic by nature, have rebelled against the modest requirements of the Minister by introducing more Americanisms than ever. Radio Bleue, the station for the over fifties, is no less guilty in this than other stable-mates at Radio-France, ' with it ' France Inter and the ' intellectual ' France Culture. What is also apparent in the present struggle is that the French in Canada, much closer to the American language threat than those of Metropolitan France, do not so readily succumb to this particular form of snobbery and make their objections heard through the CRPLF (Communauté des Radios Publiques de Langue Françaaise). We hope that the Discovery/Nocturne arrangement will give us a chance of hearing some of the Quebec singer-songwriters who are maintaining and enhancing the French language, so far from its roots.

Meanwhile, we are confronted with another kind of French, much harder to understand even for the most fluent French speakers thant the language of Québec, Montréal and Gaspésie. We are now talking 'Cajun', the word itself a corruption of ' Canadien ' [from ' Acadia ', the original name for Nova Scotia. – Ed.]. How French-speaking people reached Louisiana from Canada is a blight on British colonial history and how they were received by the French-speaking arostocrats and 'wannabee atistos', themselves frequently of mixed blood, is no credit to either. In Louisiana, the unwanted Cajuns were given a ' homeland ' (pre-president Mandela South African style) in the swamp lands away from the centres of French culture in the state, such as Nouvelle Orléans (New Orleans). The Cajuns became a rural underclass whose richly-spiced music and song were ignored and certainly not recorded until the late 1920's. In Cajun music, we find old French dances from Brittany, Vendée, Aquitaine and elsewhere, in the company of R&B, Country Music and occasional backward glances at Africa.

A two CD set released in France by Frémeaux & Associés, under the direction of Noël Hervé, opens with what is believed to be the first ' Cajun ' recording ever : made in New Orleans on April 27th, 1928. Accordion, guitar and vocal by Mr and Mrs Joseph Falcon, Lafayette ; Let's go to Lafayette. The music is full of life and the sheer joy of living, coming from some of the poorest people in any ' Western ' country at that time. Only the well-off bemoan their lot in song ! The matrix numbers of the 36 titles in the collection show that most of them are of Victor and Columbia (US) origin. It is a pity that no catalogue number is given. There is a rawness in the content of the first CD which makes it largely of academic interest, but by the second we are in the late 1930's. Hillbilly and Jazz have begun to make their mark and there are some really exciting tracks, a few in English too. There are the Hackberry Ramblers, harmonicist and singer Joe Werner (Wondering ; She's my flapper and my babe), 'Beethoven' Miller and his Merry Makers, Nason Absheer, The Rayne-Bo Ramblers and another set of Rayne-Bo ramblers directed by Leroy 'Happy Fats' le Blanc, no less.

The instrumental bases of these groups are accordion, harmonica and violin, and often very swinging they are. The rhythms are waltzes, polkas, one and two-steps and blues. No collector of French songs in the broadest sense should miss what the New World has to offer through its Quebec and Cajun communities. Jean Buzelin is responsible for the compilation and detailed notes in French with a thoroughly readable translation. (Ralph Harvey - Continental Forum)
Artikeleigenschaften von

Various: Cajun, Louisiane 1928-39 (2-CD)
Various - Cajun, Louisiane 1928-39 (2-CD)

CD 1
01
Mon Coeur T'Appelle
FALCON, Cleoma
02
Il A Volé Mon Traineau
FALCON, Cleoma
03
Mama, Where You At?
SOILEAU, Leo & Mayuse Lafleur
04
Jolie Blonde
BREAUX, Amédée
05
Les Tracas Du Hobo Blues
BREAUX, Amédée
06
T'es Petite Et T'es Mignonne
FAWVOR, Dudley & James
07
Acadian One Step
FALCON, Joseph
08
Le Vieux Soulard Et Sa Femme
FALCON, Cleoma & Joseph
09
Two Step De Eunice
ARDOIN, Amédée
10
Madame Young Donnez-Moi Votre Plus Jolie...
McGEE, Dennis
11
A Mosquito Ate Up My Sweetheart
FRERES, Ségura
12
New Iberia Polka
FRERES, Ségura
13
Domain C'est Pas Dimanche
SOILEAU & ROBIN
14
Baiolle
LACHNEY, Delma
15
Alberta
WALKER, Laurence
16
Bayou Pom Pom One Step
LeJEUNE, Angelais
17
Mazurka De La Louisiane
FRERES, Breaux
Various - Cajun, Louisiane 1928-39 (2-CD)

CD 2
01
Cujun Crawl
HACKBERRY RAMBLERS
02
Wondering
RIVERSIDE RAMBLERS
03
She's My Flapper And My Baby
WERNER, Joe & RAMBLERS
04
La Valse De Gueydan
LEO SOILEAU'S FOUR ACES
05
Pine Island
MILLER'S MERRYMAKERS
06
Jolly Boys Breakdown
JOLLY BOYS OF LAFAYETTE
07
La Valse De Madame Sosthène
FALCON, Joseph
08
Le Blues Des Voyages
ARDOIN, Amédée & Denni McGee
09
Oberlin
ARDOIN, Amédée & Dennis McGEE
10
Ma Jolie Petite Fille
SOLIEAU, Leo & RHYTHM BOYS
11
French Blues
ABSHIRE, Nathan
12
Tu Peux Pas M'Arreter De Rever
THIBODEAUX BOYS
13
Pas Aller Vite
HACKBERRY RAMBLERS
14
La Valse De La Prison
HACKBERRY RAMBLERS
15
Tu Peux Pas Me Faire Ça
ALLEY BOYS OF ABBEVILLE
16
La Réponse De Blues De Bosco
HAPPY FATS & RAYNE-BO RAMBLERS
17
T'as Oublié De Venir
HAPPY FATS & RAYNE-BO RAMBLERS
Various Artists Verschiedene Künstler/Interpreten auf einem Tonträger. Entweder als...
mehr
"Various"
Various Artists
Verschiedene Künstler/Interpreten auf einem Tonträger.
Entweder als Themen Zusammenstellung oder als Greates Hits, Best of.., Singles Collections usw.
Various Artist on Bear Family
Bewertungen lesen, schreiben und diskutieren...
mehr
Kundenbewertungen für "Cajun, Louisiane 1928-39 (2-CD)"
Bewertung schreiben
Bewertungen werden nach Überprüfung freigeschaltet.
Weitere Artikel von Various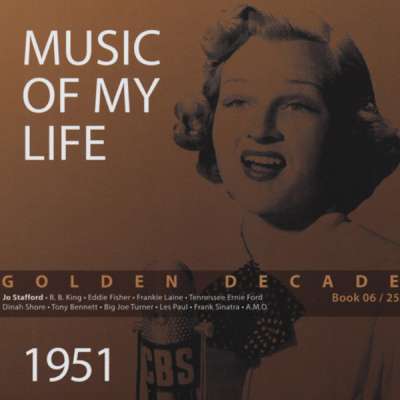 Various: Music Of Life - 1951 - Golden Decade, Vol.6...
Art-Nr.: CD27231961


Artikel muss bestellt werden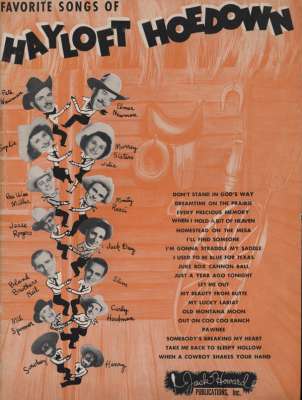 Various: Favorites Songs Of Hayloft Hoedown
Art-Nr.: 0031075


Sofort versandfertig, Lieferzeit** 1-3 Werktage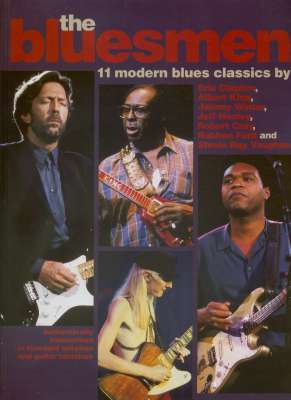 Various: The Bluesmen - 11 Modern Blues Classics
Art-Nr.: 040957132


Sofort versandfertig, Lieferzeit** 1-3 Werktage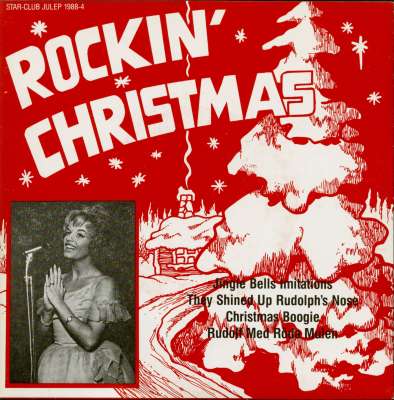 Various: Rockin' Christmas Vol.4 (7inch EP, 45rpm, PS,...
Art-Nr.: 45JJ19884


Sofort versandfertig, Lieferzeit** 1-3 Werktage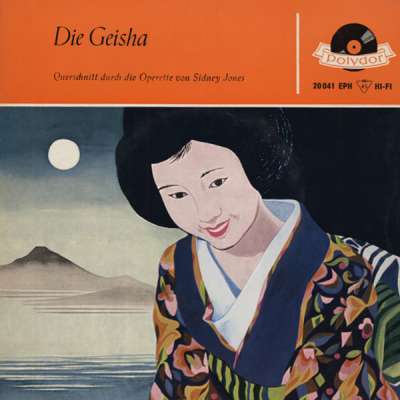 Various: Die Geisha - Querschnitt 7inch, 45rpm, EP, PS
Art-Nr.: 20041EPH


Artikel muss bestellt werden