Der Artikel wurde erfolgreich hinzugefügt.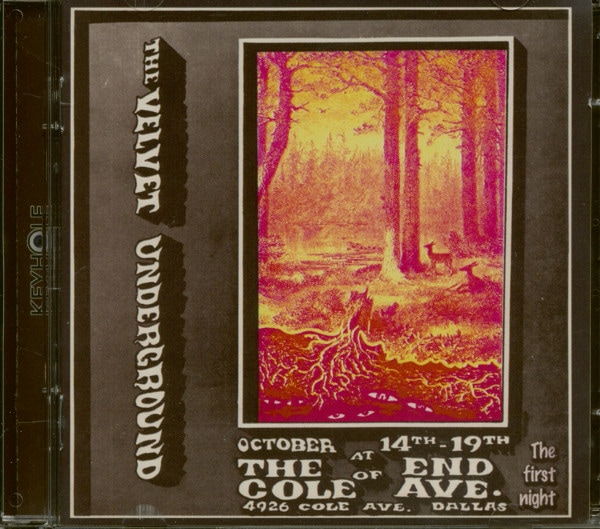 inkl. MwSt. zzgl. Versandkosten
Artikel derzeit nicht verfügbar, Lieferfristen von bis zu 2-3 Wochen sind zu erwarten. (soweit verfügbar beim Lieferanten - kann aber auch schneller gehen)
Artikel-Nr.:

CDKH9003

Gewicht in Kg.:

0.11
(2013/Keyhole) 19 tracks
mehr
The Velvet Underground: Live At The End Of Cole Ave 1969 (2-CD)
(2013/Keyhole) 19 tracks
Artikeleigenschaften von

The Velvet Underground: Live At The End Of Cole Ave 1969 (2-CD)
Albumtitel:

Live At The End Of Cole Ave 1969 (2-CD)

Artikelart

CD

EAN:

5291012900319

Gewicht in Kg:

0.11
Velvet Underground - Live At The End Of Cole Ave 1969 (2-CD)

CD 1
01
It's Just Too Much
02
Waiting For The Man
03
I Can't Stand It
04
I'm Set Free
05
Beginning To See The Light
06
The Ocean
07
Venus In Furs
08
What Goes On
09
Heroin
10
I'll Be Your Mirror
11
Femme Fatale
Velvet Underground - Live At The End Of Cole Ave 1969 (2-CD)

CD 2
01
Pale Blue Eyes
02
Candy Says
03
Jesus
04
That's The Story Of My Life
05
I Found A Reason
06
Sunday Morning
07
After Hours
08
Jam
The Velvet Underground The Velvet Underground were arguably more popular in Boston than...
mehr
"The Velvet Underground"
The Velvet Underground
The Velvet Underground were arguably more popular in Boston than anywhere else, and their home from home in the city was the famed Boston Tea Party, located at 53 Berkeley Street. "My personal favorite was The Velvet Underground," commented the club's manager Steve Nelson in 2011. "The Tea Party was essentially their home club from '67 to '70, a period when they did not play in New York. People came up from the City to see the Velvets, and onstage at the Tea Party Lou Reed called it their favorite place to play." Having played a well-received three-night stand there on Thursday 12th, Friday 13th and Saturday 14th December 1968 (their final shows of the year), it seemed obvious that they should return in the New Year. As such, they performed at the club on January 9th-11th, and again on January 22nd. Coinciding with their third visit of the year, between March 13th and 15th, came the release of their self-titled third album. With Cale having departed the preceding September, the band had gelled impressively with his replacement, Doug Yule, and entered a more contemplative phase, incorporating ballads heard on this CD such as Candy Says, I'm Set Free and Jesus.
Nonetheless, as Jonathan Richman has written of their act at this time: 'Doug had only been in the band a few months. You can hear the difference in the way he plays bass and organ compared to the style of John Cale. But Doug hadn't put his stamp on the band yet, so with Sterling and Lou playing guitars together with their own brand of double-rhythm and those tones they got, this band still sounds sorta like the one that recorded the album White Light/White Heat." Opening for the Velvets was Long Island hard rock trio Wilkinson Tri-Cycle (misnamed on the handbill as 'Wilkinson's Tricycle'). The VU's performance on the first night was taped by an audience member, and demonstrates their ever-evolving approach to their setlist.

They play what might have been the premiere of the oddball Ferryboat Bill (which is introduced as a new composition), and then follow it with a furious rendition of their staple I'm Waiting For The Man. Thereafter there's an intense White Light / White Heat and a fine Sister Ray, prefaced by some comments from Reed as to what the song is about (Richman: "I had no idea what the hell they were singing about most of the time, so any light shed on the subject was always a big help"). Reed proceeds to incorporate some of the lyrics to The Murder Mystery into this epic 22-minute rendition.

All in all, it's a superb document, and certainly preferable to the fascinating but frustrating recording of the March 15th show (which predominantly captured only Reed's guitar). As Steve Nelson later put it: "To me, if you try to figure out when they were really at their height, I think it's really '68, '69, after John had left... I don't think they really found themselves as a band, where they were really on top of what they were doing and really had that confidence in what they were doing. That really happened while Doug was with them."
Bewertungen lesen, schreiben und diskutieren...
mehr
Kundenbewertungen für "Live At The End Of Cole Ave 1969 (2-CD)"
Bewertung schreiben
Bewertungen werden nach Überprüfung freigeschaltet.
Weitere Artikel von The Velvet Underground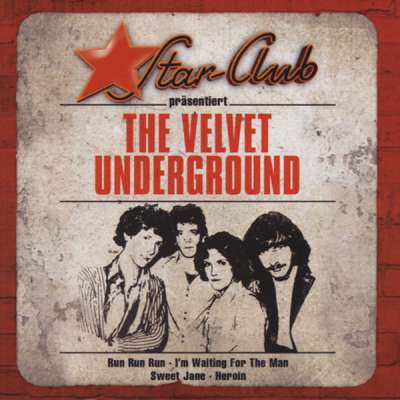 VELVET UNDERGROUND: Star-Club präsentiert ...
Art-Nr.: CD5312802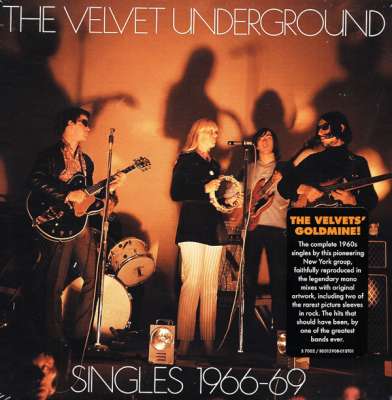 Velvet Underground: Singles 1966-69 7x7inch, 45rpm Vinyl Box Set
Art-Nr.: S7002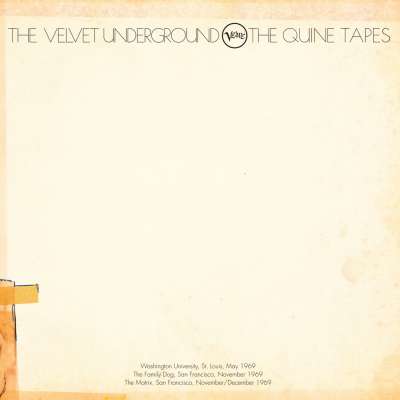 VELVET UNDERGROUND: The Velvet Underground - The Quine Tapes 6-LP
Art-Nr.: SLP4002

VELVET UNDERGROUND: The Verve - MGM Albums 5-LP Deluxe Box Set
Art-Nr.: SLP4003


Sofort versandfertig, Lieferzeit** 1-3 Werktage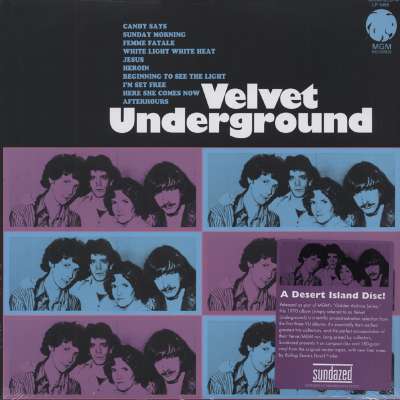 VELVET UNDERGROUND: Velvet Underground
Art-Nr.: SLP5466


Sofort versandfertig, Lieferzeit** 1-3 Werktage