Zurück zur Übersicht
Ab 55 € versandkostenfrei (innerhalb DE)
DHL Versand - Auslieferung auch Samstags
Über 60.000 Artikel direkt ab Lager lieferbar.
Joel Whitburn
Joel Whitburn - 101 - 150 Hit Records 1959-82
Benachrichtigen Sie mich, wenn der Artikel lieferbar ist.
Artikel-Nr.: 0081479
Gewicht in Kg: 1,000
Joel Whitburn: Joel Whitburn - 101 - 150 Hit Records 1959-82
(2012/WHITBURN) Hardcover, 22x28 cm, 176 pages. Only a true music enthusiast such as you would possess this limited- print edition of recently uncovered research. #101-150 Hit Records: 1959-1982 features the 4,500 titles that do not appear in Joel Whitburn's Top Pop Singles or Hit Records books. Fifty positions deep, this was one of the largest Bubbling charts of the music trade magazines. Now, finally accounted for in music history are many songs are researched exlusively here!
Artikeleigenschaften von

Joel Whitburn: Joel Whitburn - 101 - 150 Hit Records 1959-82
Interpret:

Joel Whitburn

Albumtitel:

Joel Whitburn - 101 - 150 Hit Records 1959-82

Artikelart

Bücher/Books

Music Genre

Books Music / Bücher Musik

Music Style

Books / Bücher Charts USA

Music Sub-Genre

470 Charts USA

Label

BILLBOARD BOOKS

EAN:

9780898202014

Gewicht in Kg:

1.000
Interpreten-Beschreibung

"Whitburn, Joel"
Joel Whitburn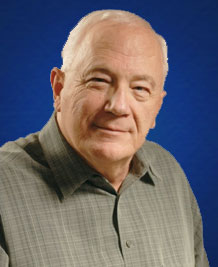 From pastime to passion to profitable enterprise, the growth of Record Research has been the outgrowth of Joel Whitburn's hobby. Joel began collecting records as a teenager in the 1950s. As his collection grew, he began to sort, categorize and file each record according to the highest position it reached on Billboard magazine's charts. He went on to publish this information — first on individual artists' cards, then in book form in 1970 — and a business was born.
Today, Joel leads a team of researchers who delve into all of Billboard's music charts to an unmatched degree of depth and detail. Widely recognized as the most authoritative historian on charted music, Joel has also collaborated with Warner/Rhino Records in creating a series of 150 CD albums, plus five CD albums with Curb Records. Joel's own record collection remains unrivaled the world over and includes every charted Hot 100 and pop single (back to 1936), every charted pop album (back to 1945), collections of nearly every charted Country, R&B, Bubbling Under The Hot 100 and Adult Contemporaryrecords. Ever the consummate collector, Joel also owns one of the world's largest picture sleeve collections, many of which he displays in the series of books (Top 40 Hits, Top 40 Albums, Top 40 Country Hits, Top 40 R&B Hits) he writes for Billboard's book division. To date, Record Research has published nearly 200 books, over 50 of which are currently in the catalog.
Joel's site, www.recordresearch.com, brought his enormous database online in 2009. The MusicVault, complete with chart data and record photos, has proved to be an immediate, reliable wellspring of data